Wardruid Loti: Yazma, mistress of spies. Bah! Traitor into creepy crawlies. She chose to side with Zul, and she uses the children of her loa, Shadra, to watch and track everything we do. We gotta kill all da spiders we see or dat traitor Yazma gonna know every move we make.
QUEST OBJECTIVES
Kill 8 spiders in Zanchul.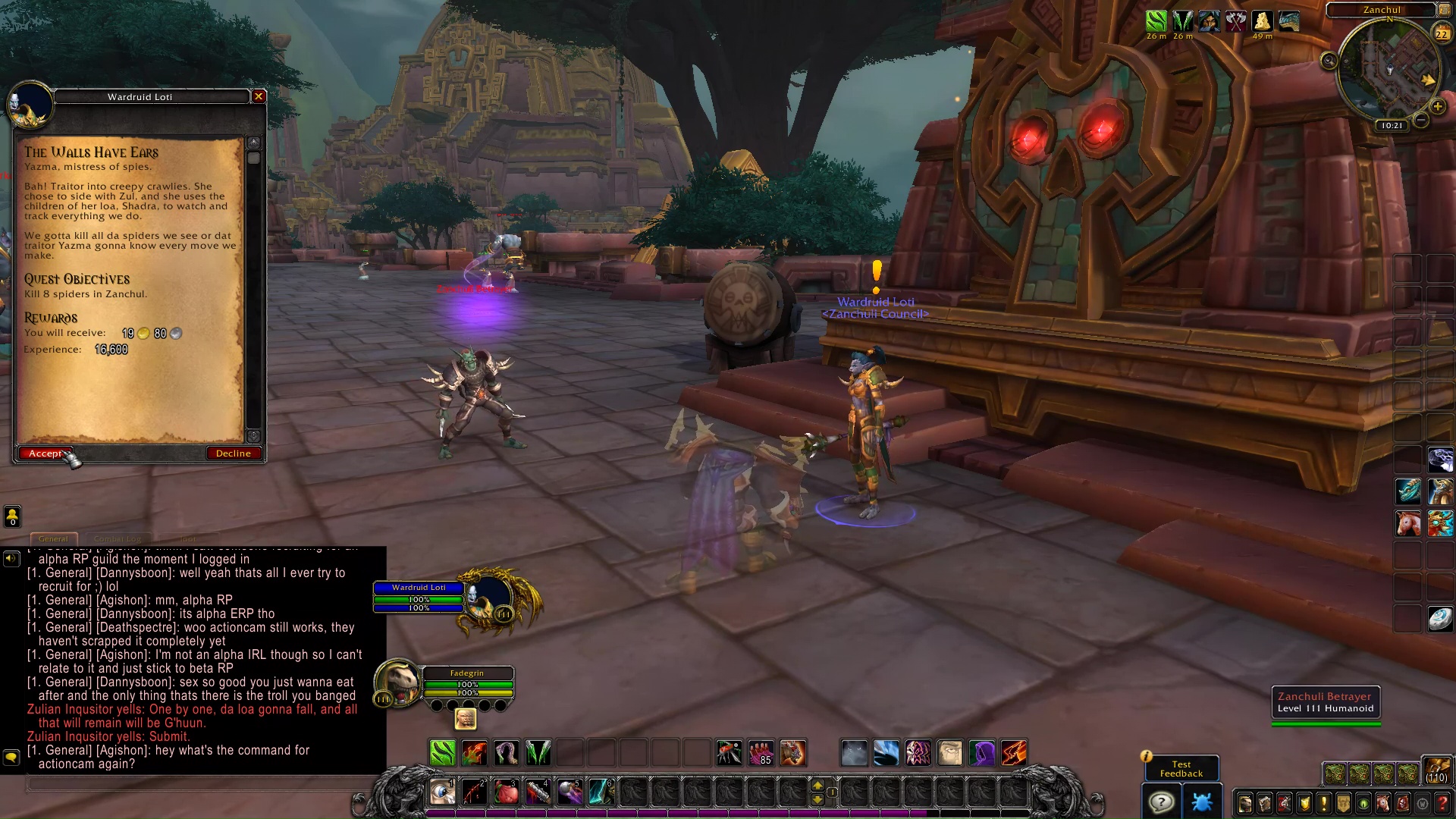 PROGRESS
TIP: The Eye of Yazma (spiders) are found inside the Zanchui temple, through the western doorway. They are also found in the second and third floor of the temple.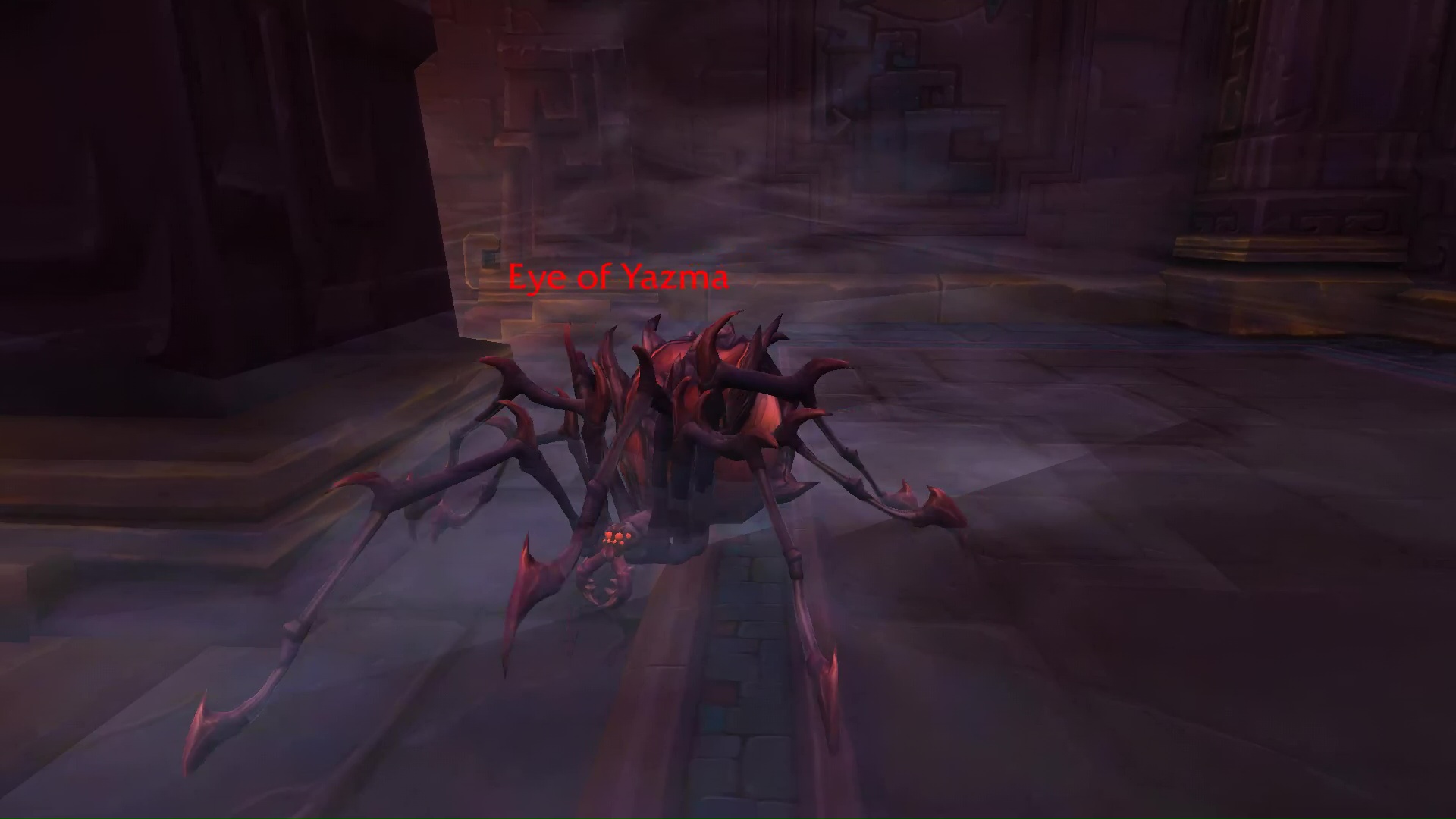 COMPLETION
Wardruid Loti: Well done. That should blind Yazma good.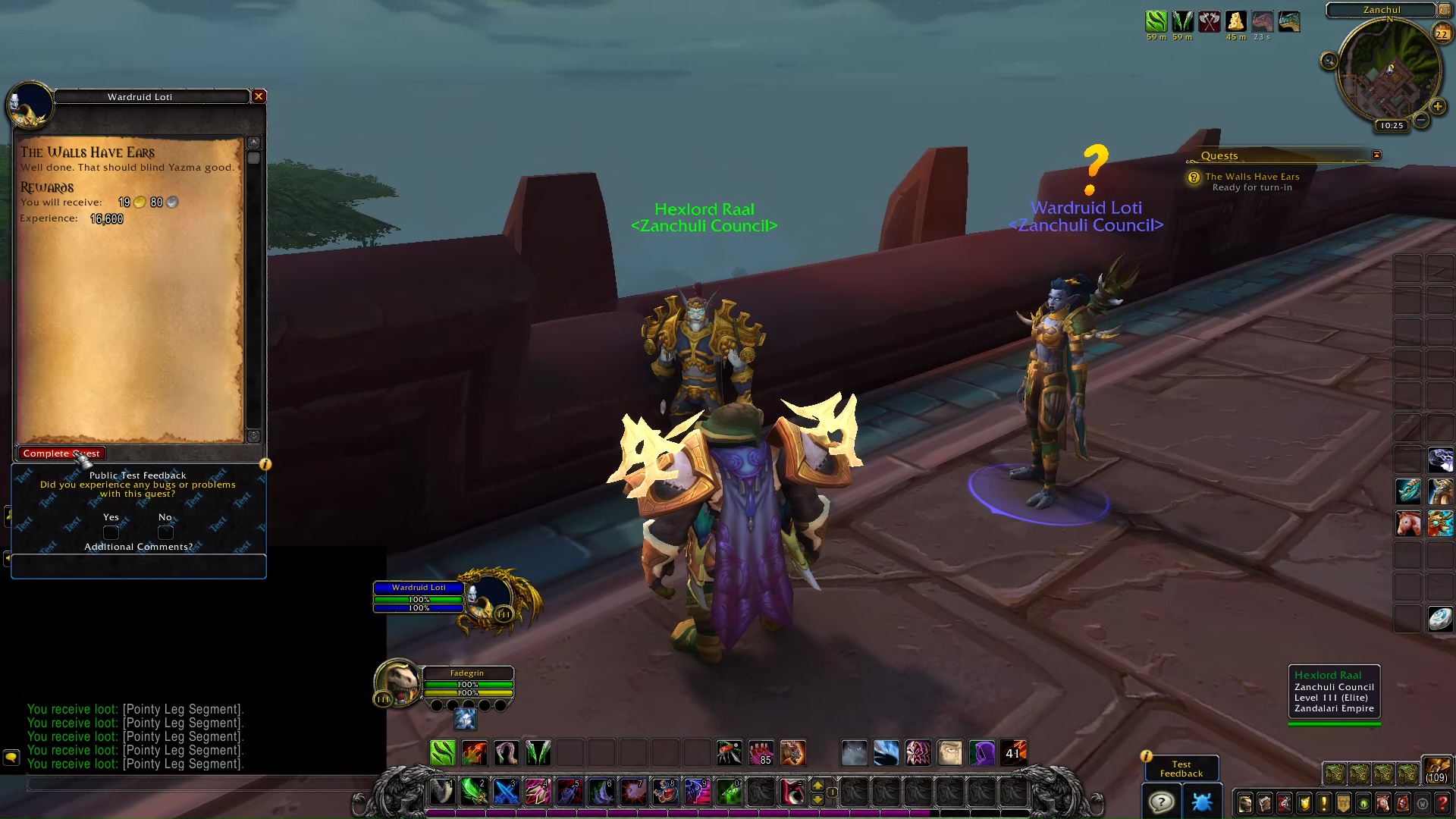 The Walls Have Ears