Hexlord Raal: Now that you have declared a patron loa for your time here in Zuldazar, you should inform the King of your decision.
He will appreciate that your decision to follow the great Pa'ku.
QUEST OBJECTIVES
Speak with King Rastakhan.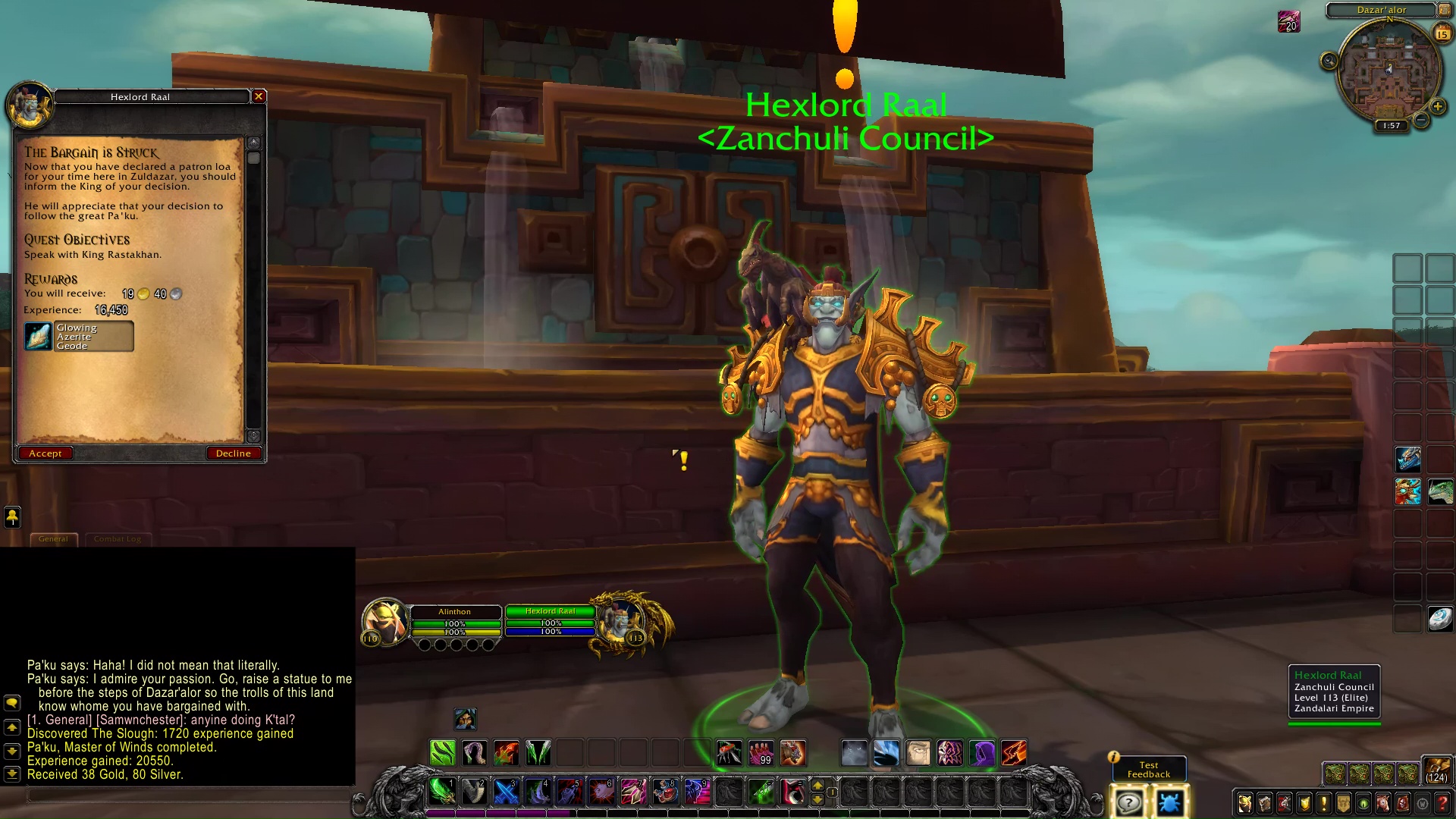 COMPLETION
King Rastakhan: So you have chosen the path of Pa'ku. May the winds of war be ever in your favor. For myself, I follow Rezan, the devilsaur loa of Kings. He and I have not spoken for many years though. Perhaps I shall pay him a visit one of these days.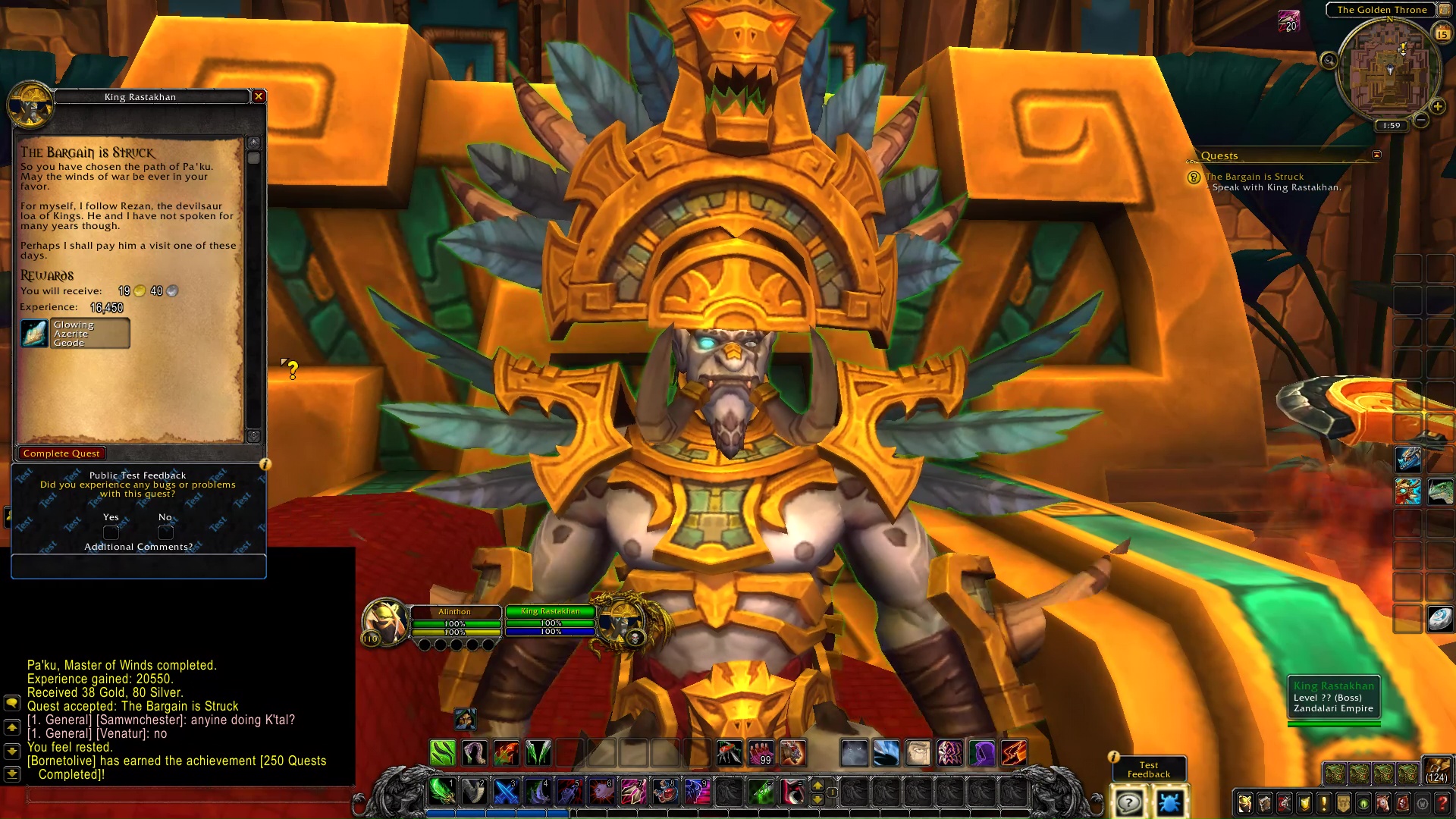 The Bargain is Struck