Trader Nog: In recent years one of the greatest Zandalari loa temples mysteriously fell into the sea. It is a topic of some debate what caused this, and what treasures might have been lost in the catastrophe.
My cousin Rokor was in charge of the salvaging efforts. Within the temple were many great items of knowledge and power. I am sure he will have need of the services of someone like yourself with strong arms and working knees.
QUEST OBJECTIVES
Find Rokor at Scavenger's Strand.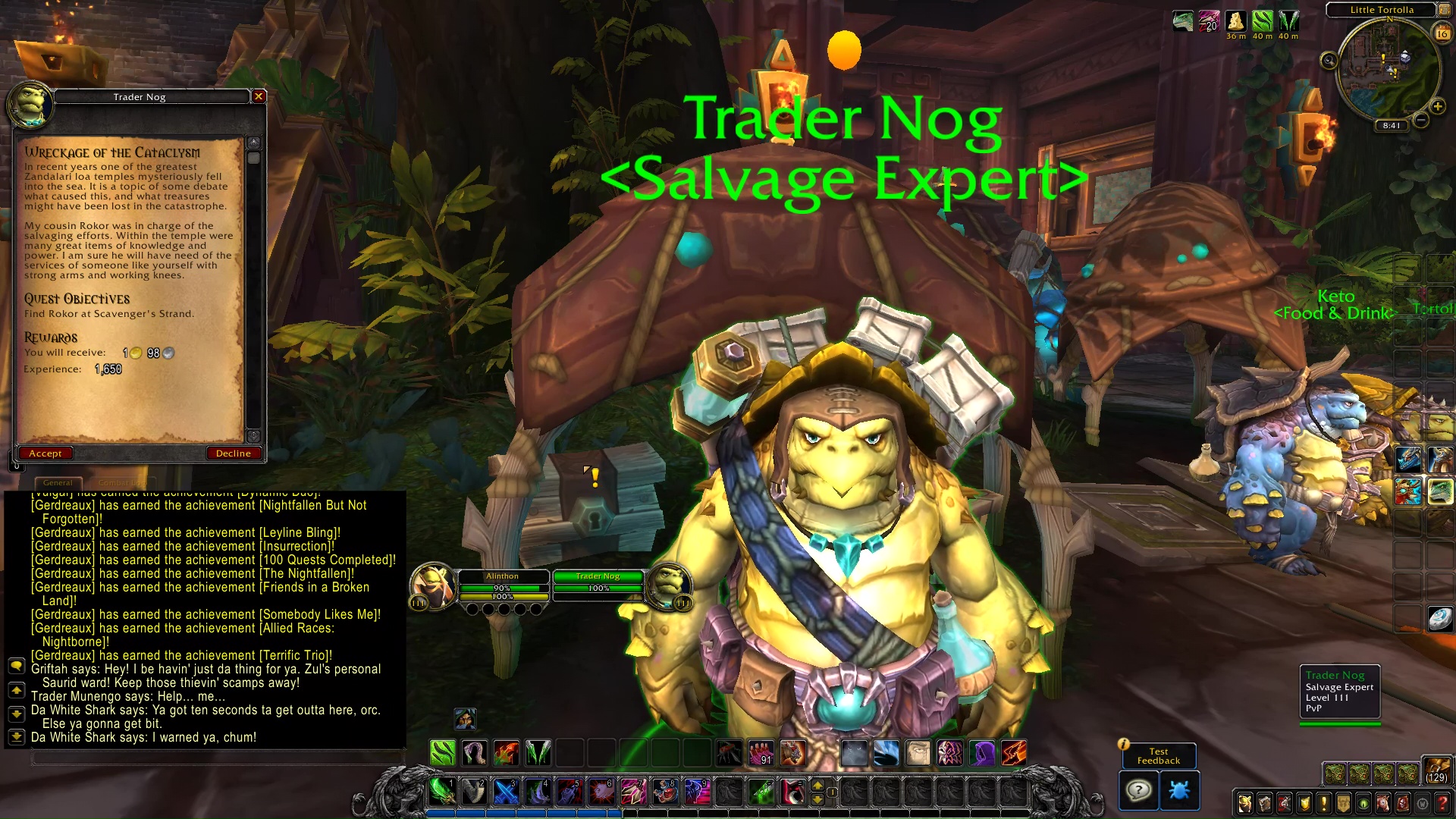 PROGRESS
Rokor: Naga are disdainful creatures. They take and take, giving any artifacts of power to their queen, and not having a single idea as to the collectible value of these things. They have forgotten what it is to appreciate something for what it is.
Rokor: Oh good. You present an interesting opportunity.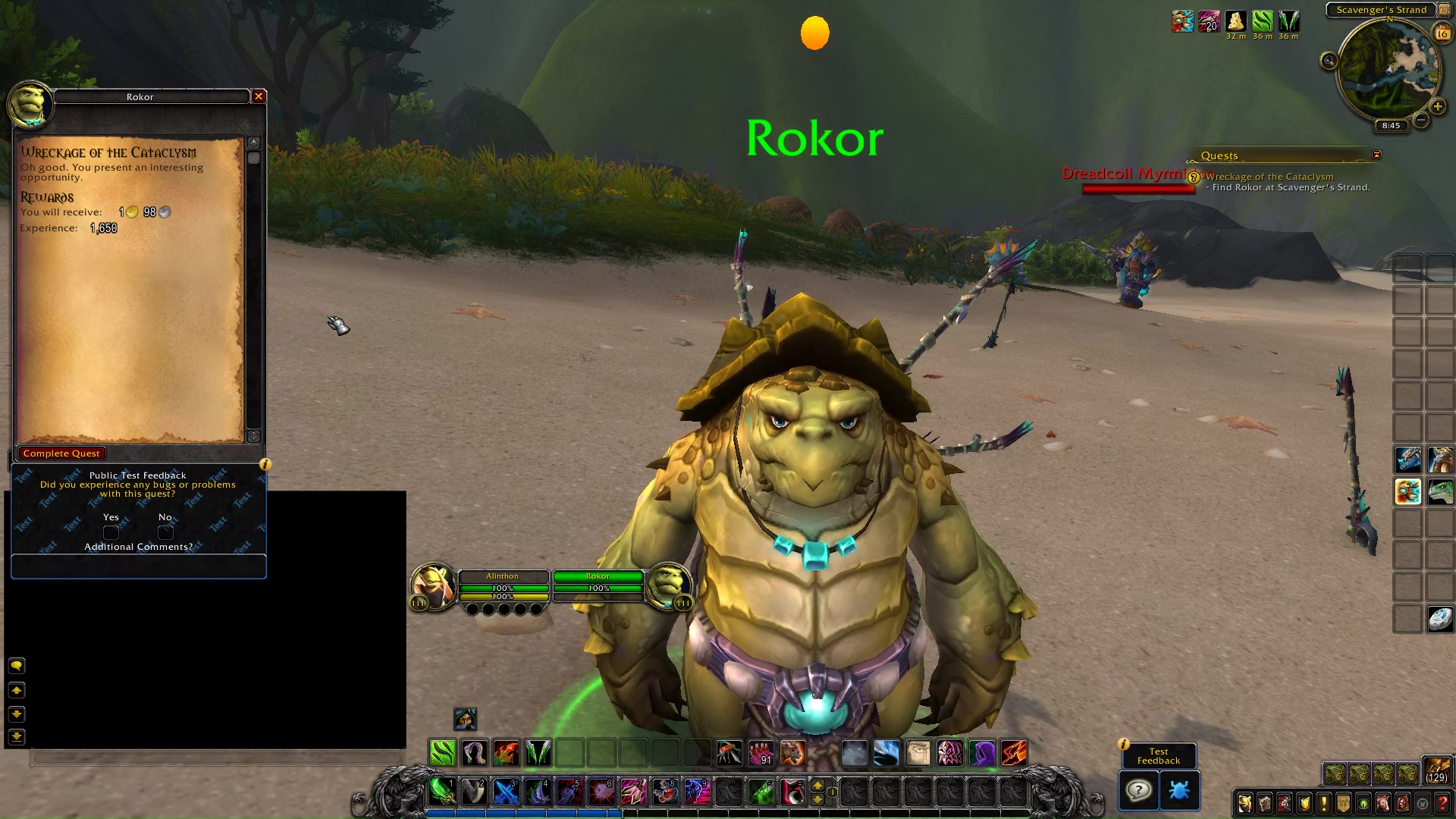 Wreckage of the Cataclysm