Hexlord Raal: Come, ride Ata the Winglord with me and he will take us to Pa'ku.
Oh, and mind ya manners around dat loa. Pa'ku has been known to drop followers he not fond of from a really great height onto really hard stone.
QUEST OBJECTIVES
Bargain with Pa'ku.
Ride Ata the Winglord
Bargain with Pa'ku
Jump off the cliff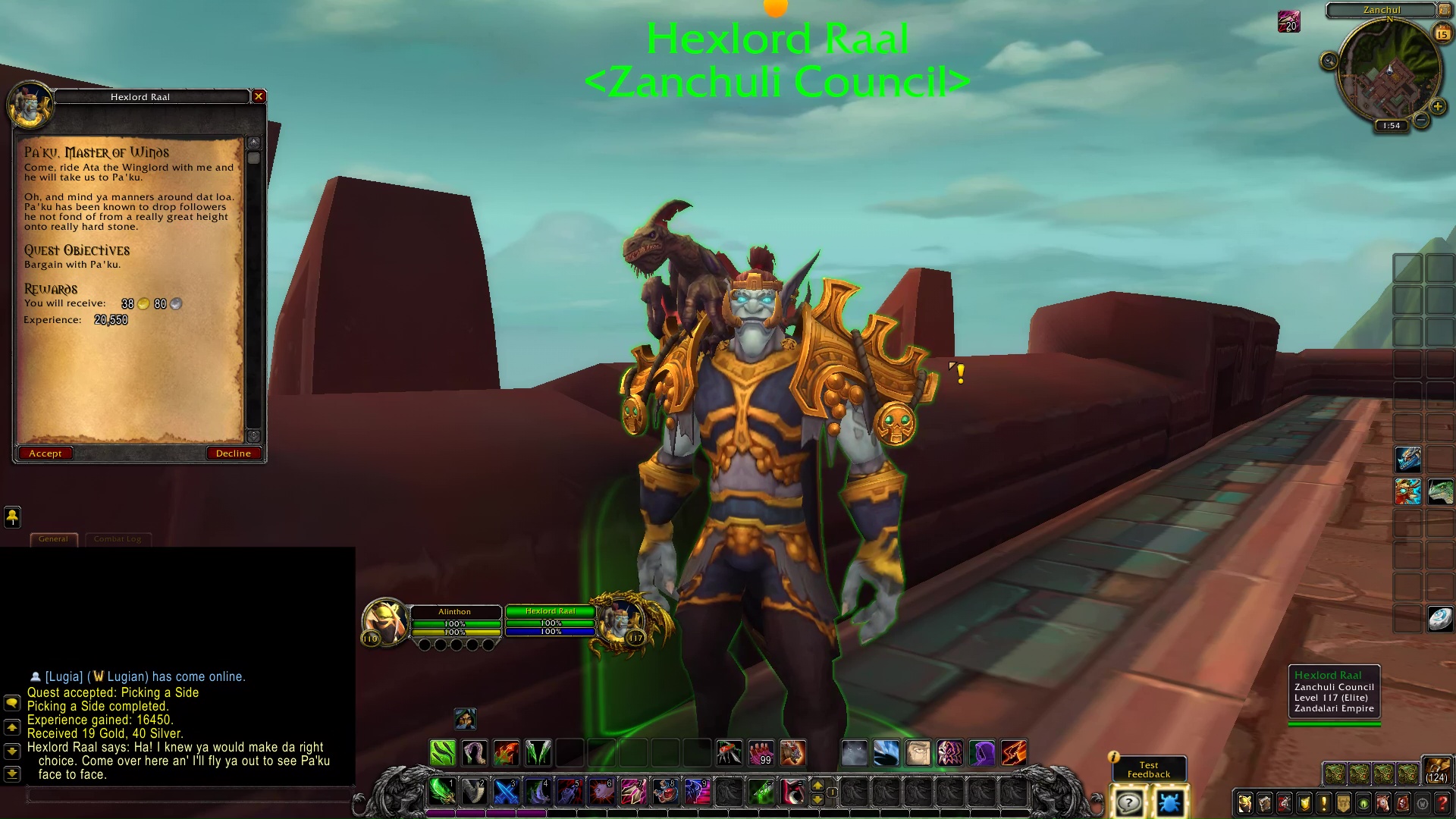 Ride Ata the Windlord.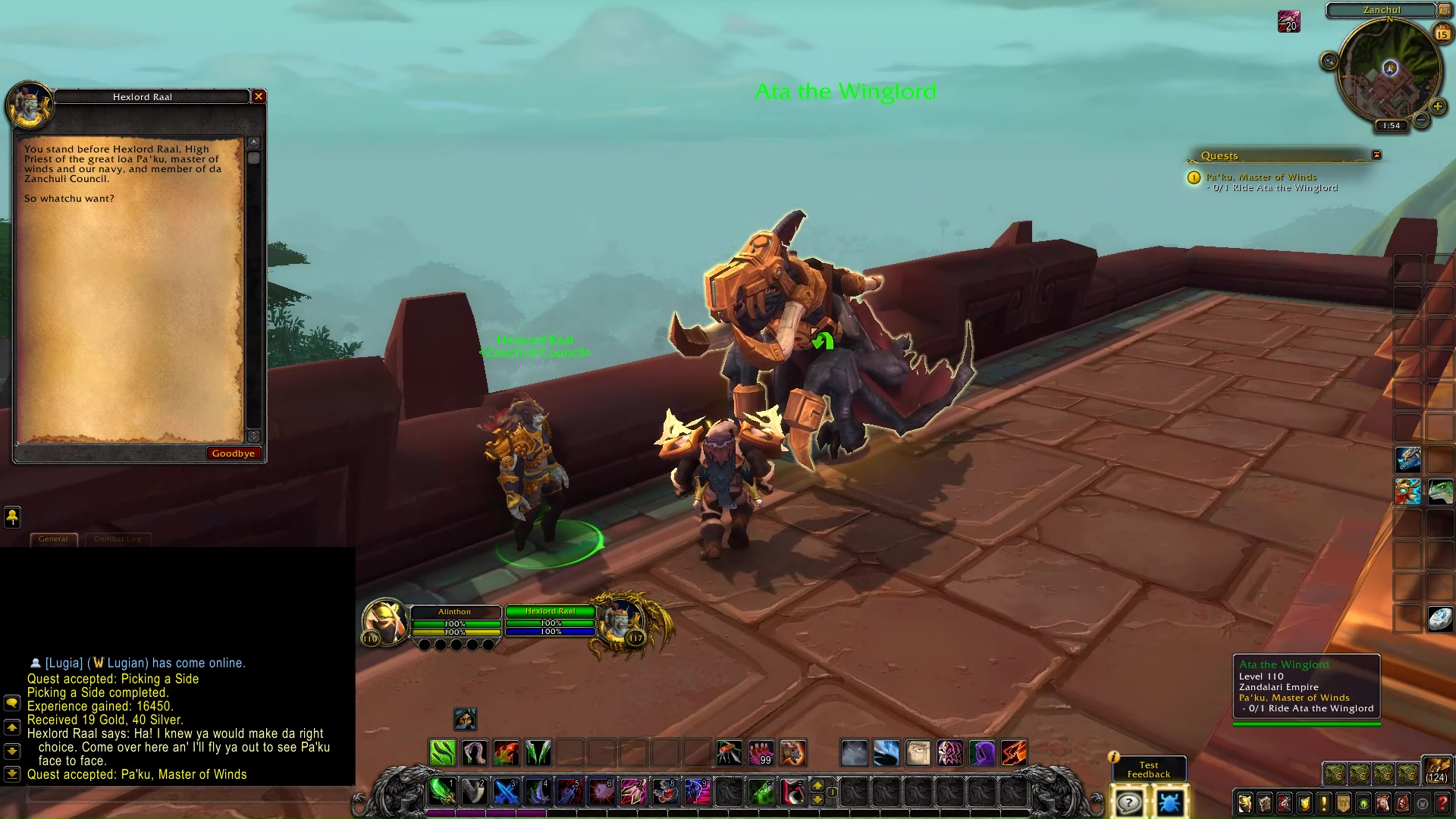 Pa'ku: There is a new power in my house. Step forward, (Name) of the Horde, so that I might see you for who you are.
A (race) who is a (class), and a champion no less.
My Hexlord tells me you desire my boon, but I require something from you first, as I do with all of those who would deal with me.
I require a leap of faith…
Jump off the cliff. A Pterror will grab you by the ankles and fly you back to Hexlord Raal.
Pa'ku: Haha! I did not mean that literally. I admire your passion. Go, raise a statue to me before the steps of Dazar'alor so the trolls of this land know whome you have bargained with.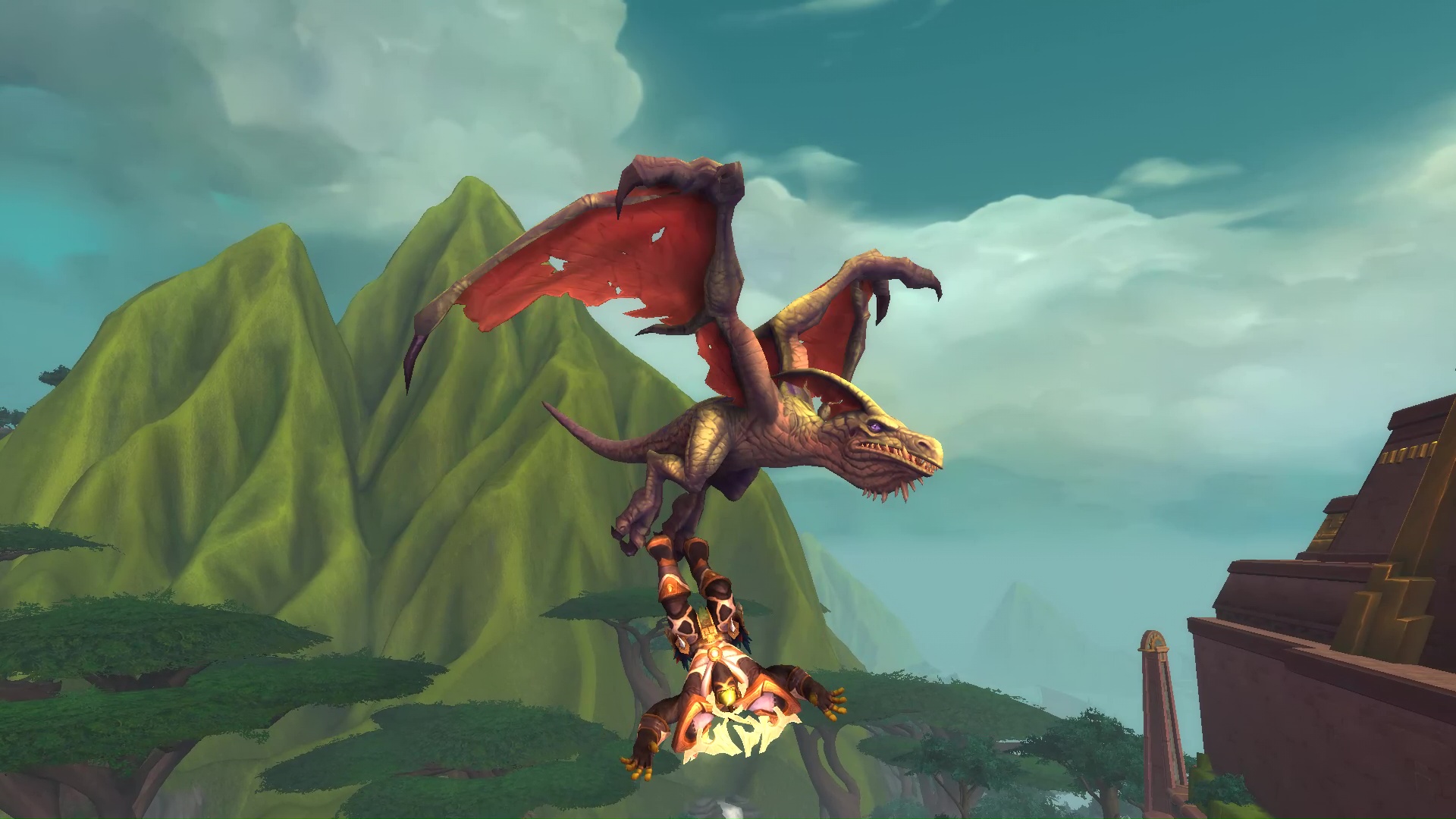 COMPLETION
Hexlord Raal: Oh good. He did not have you dropped. Dat is a good sign. Come, let us show the public your choice.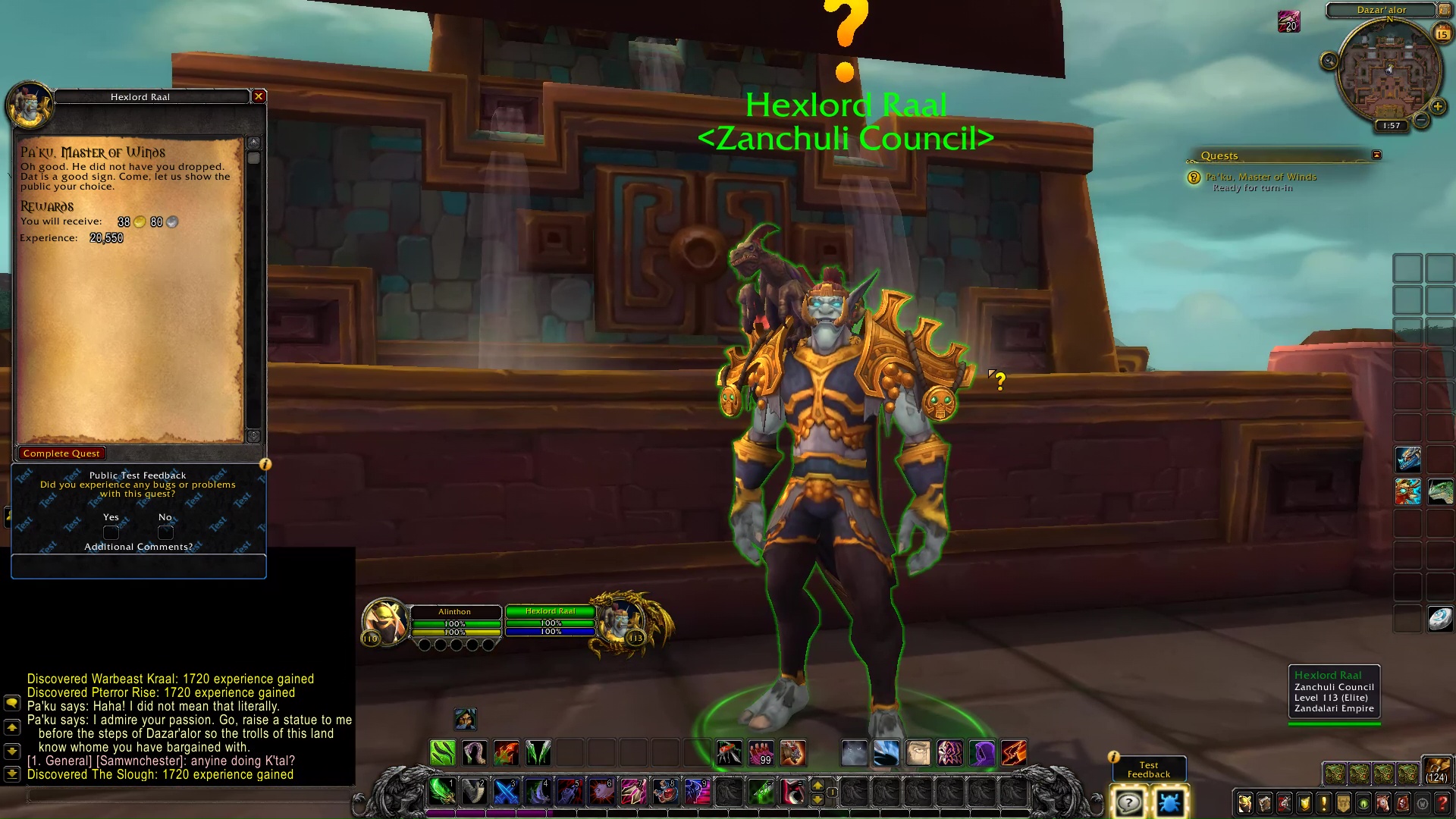 Pa'ku, Master of Winds