Baine Bloodhoof: Zul is pulling all of his forces back to his stronghold at the Temple of the Prophet.
Rastakhan has sent word that he is marshalling an army in the Zocalo with anyone still loyal that can carry a weapon. Looks like the old king had more loyalists than Zul expected.
That and he has 3 of their eldest loa gathered to his side.
Get down there help them hunt down that prophet.
QUEST OBJECTIVES
Meet King Rastakhan at the Zocalo.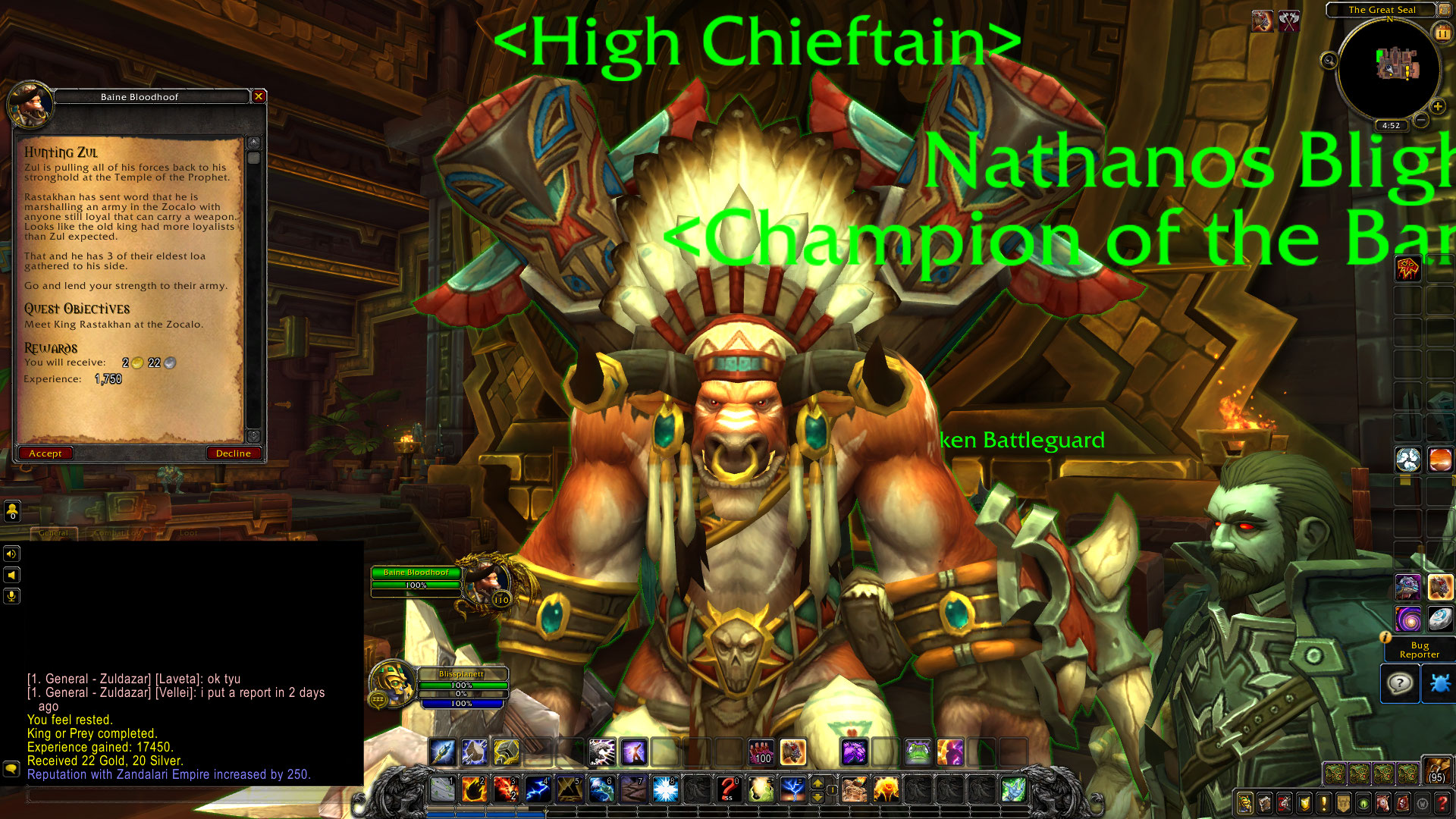 COMPLETION
King Rastakhan: When hunting one who has foreseen the future, it is best to proceed with a measure of caution.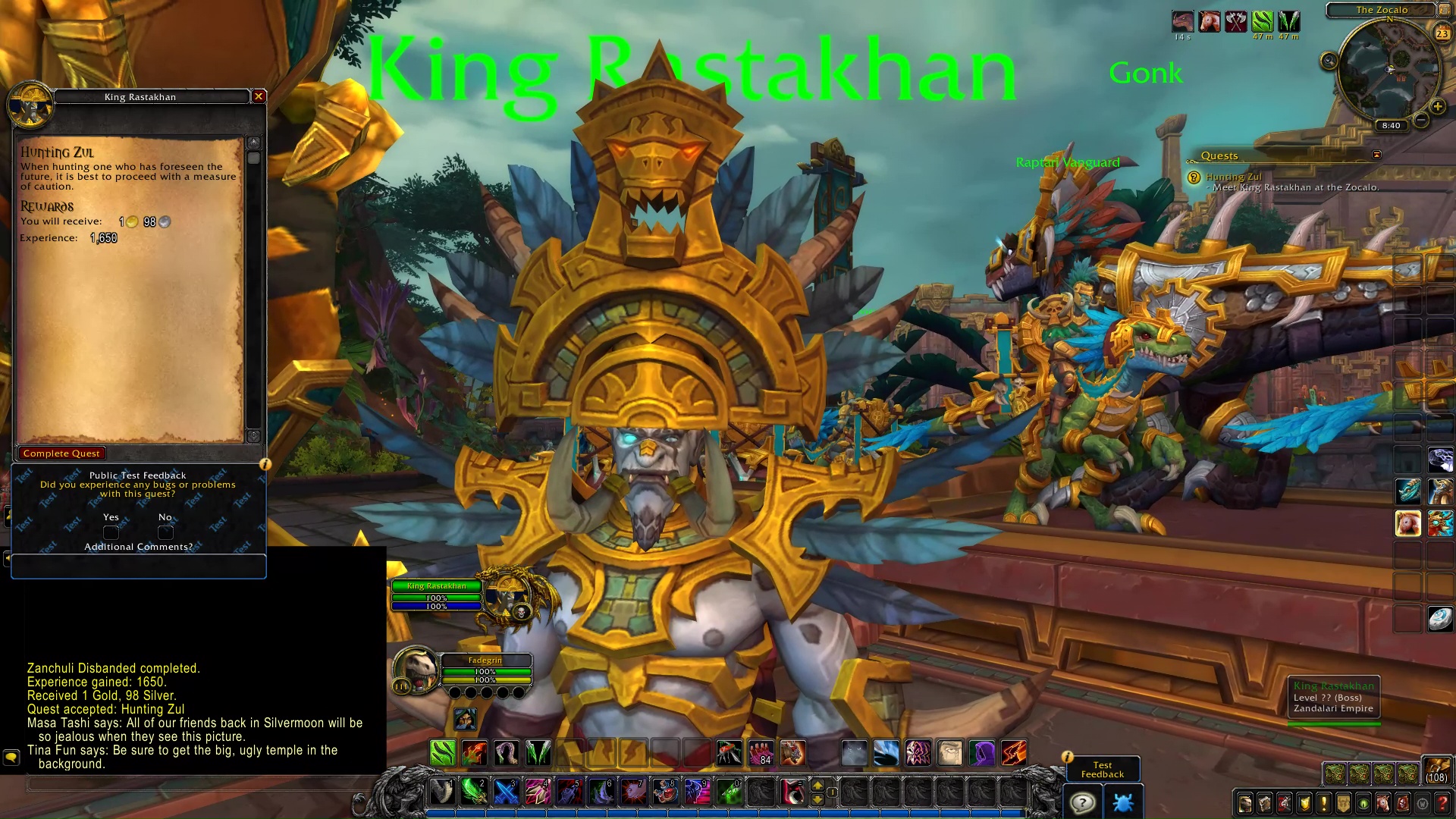 Hunting Zul