Deyon: We came here to seek out what was lost. Whatever these naga are looking for, they must not find.
Deyon: Tidemistress Nazesh aims to extract some rock they found in one of the pools above. She has been trying for days. They grow desperate, I hear them say they must hurry because "she is coming". The rest of my team has been taken and locked up in cages. They want secrets from us that we do not know. When they realize we tortollan cannot be coerced, I expect the naga will do something most dire. Release the Seekers. We will thwart the naga plans together.
QUEST OBJECTIVES
Rescue tortollans captured by the Nazeshi.
Kono freed
Rauloo freed
Akru freed
Crosh freed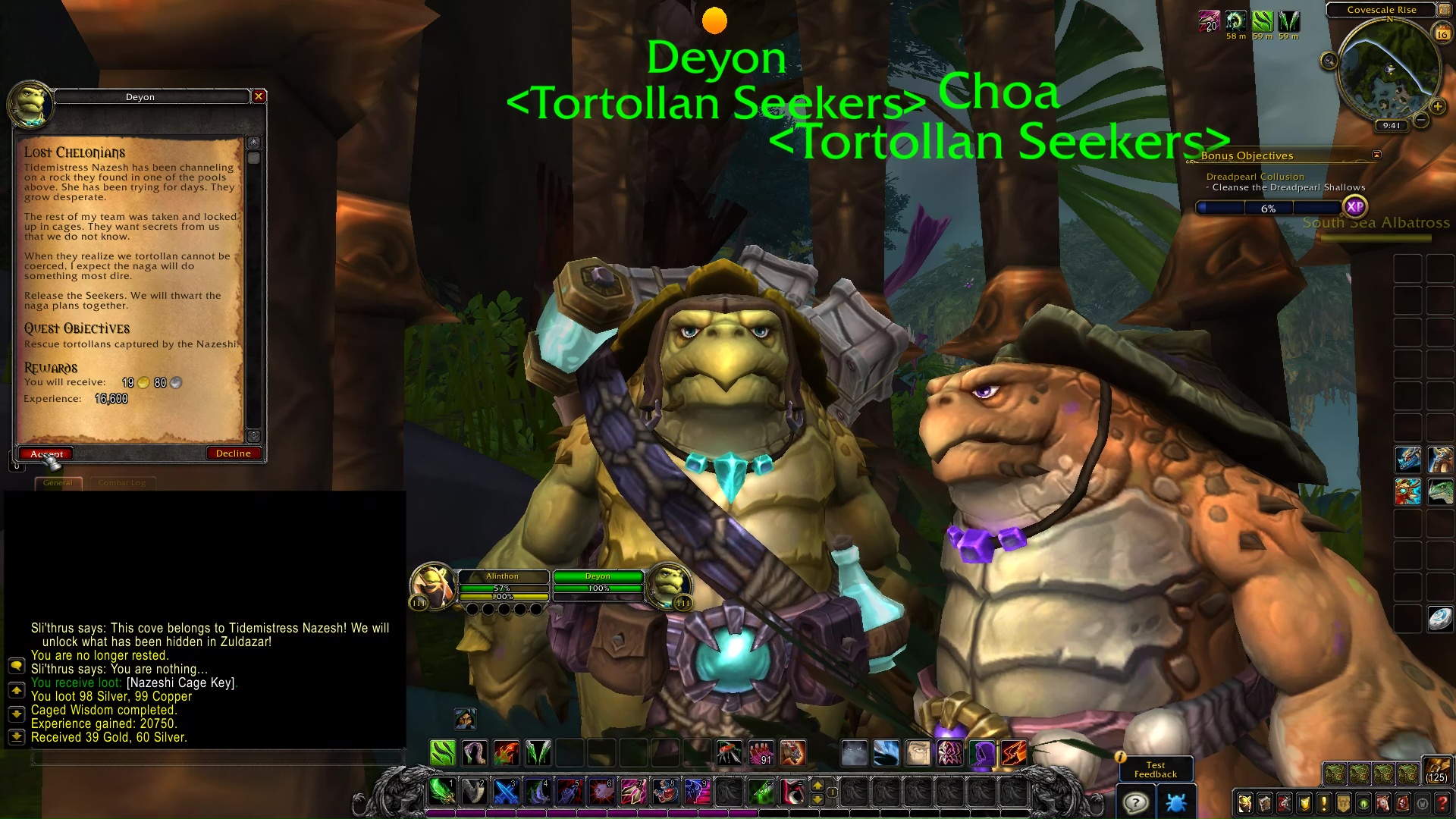 PROGRESS
Kono: The naga are looking for something here. It will be for Azshara. We must stop them, or obfuscate their goal.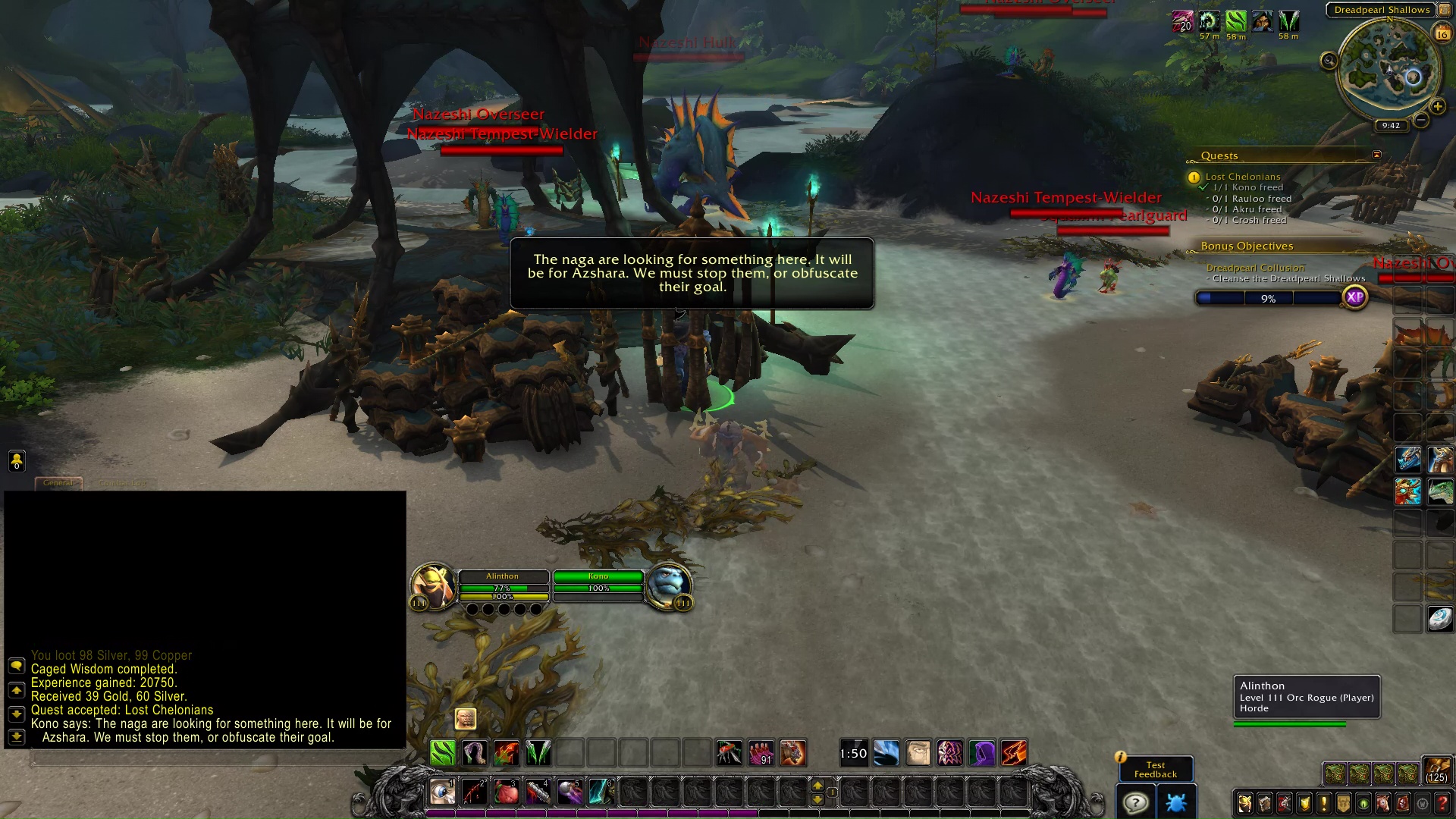 Rauloo the Hardened: Back in the day, I could have handled a swarm of these slithering worms. They came at me in the dark. I was overrun! Their orders seem to be, boiled down, "Hurry! Azshara wants her prize!"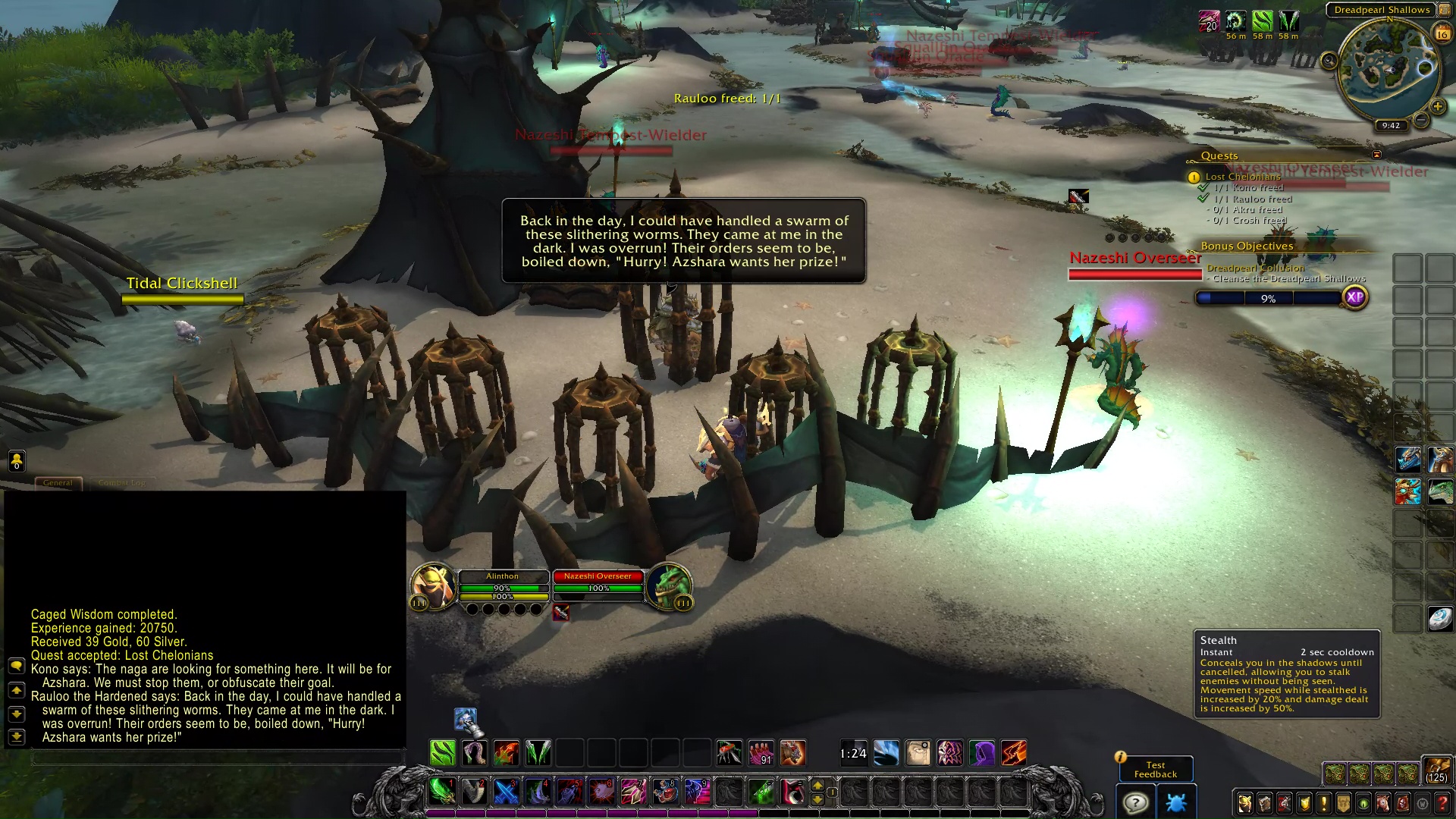 Akru: These naga are afraid. Something else is driving them. This is not merely loyalty to Queen Azshara.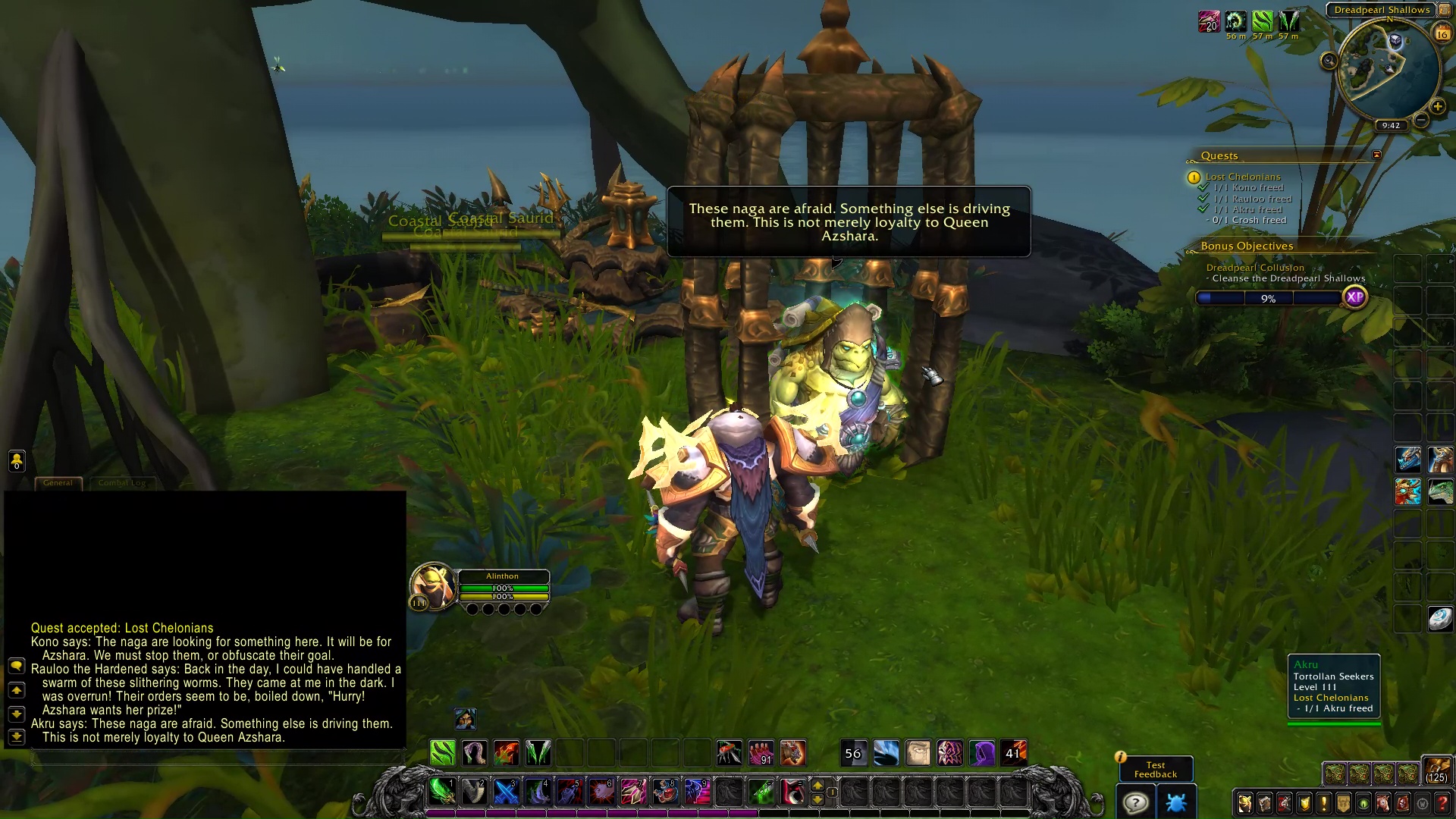 Crosh: It was just little murlocs here, then there was a storm, then naga streaming up the beach. They took me first, and I am rather embarrassed.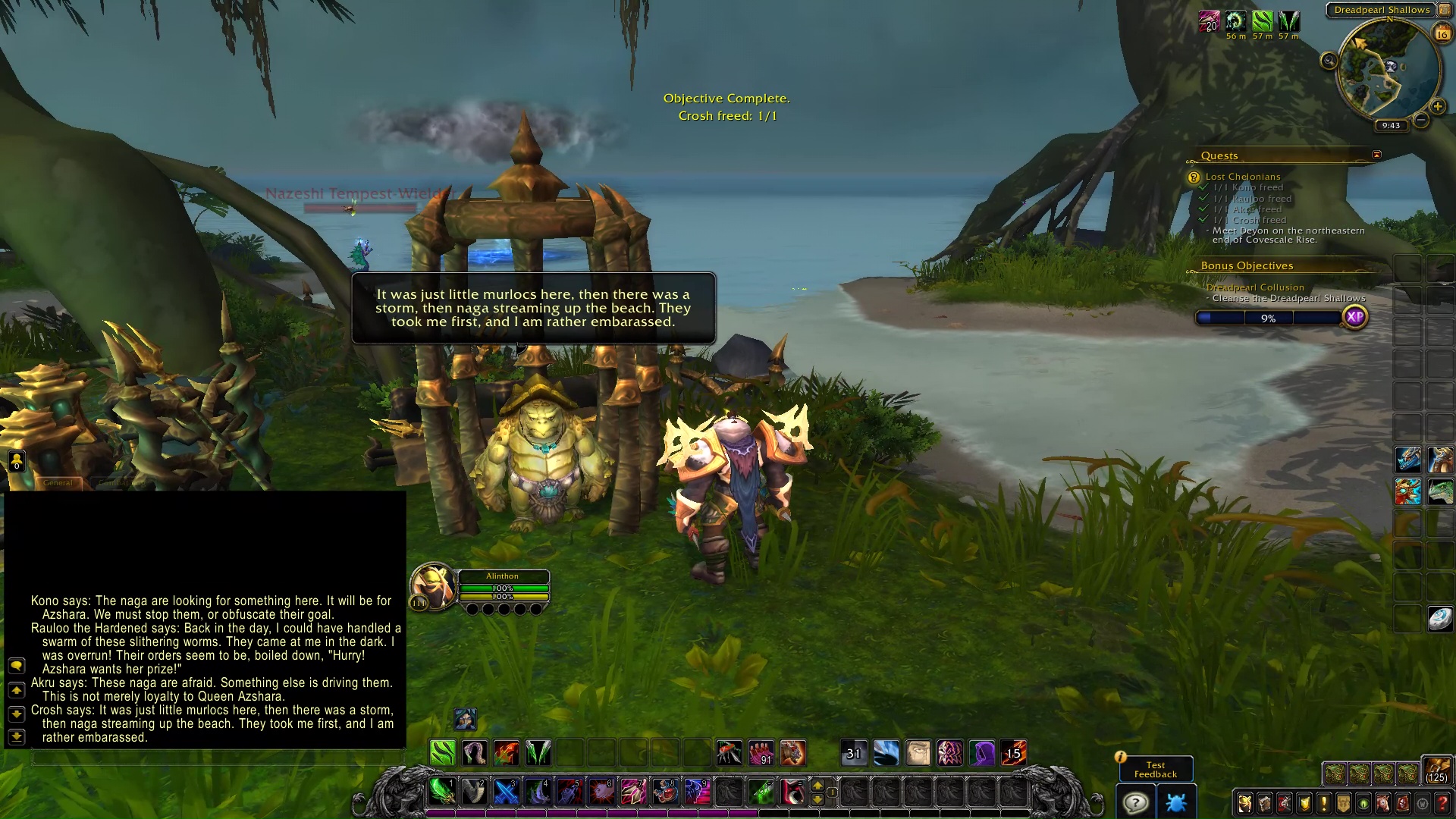 COMPLETION
Deyon: As long as my friends are safe, I can continue without worry. Many thanks, (class).
Lost Chelonians