Yazma: Da Amani will not do anything without da say so of there disciples. If dese fanatics of lesser loa want to lead against da King's will den they not be fit to lead.
Go into Tal'aman and look for their mighty gong. Challenge four of their disciples to combat and slay them.
QUEST OBJECTIVES
Challenge 4 Amani Disciples.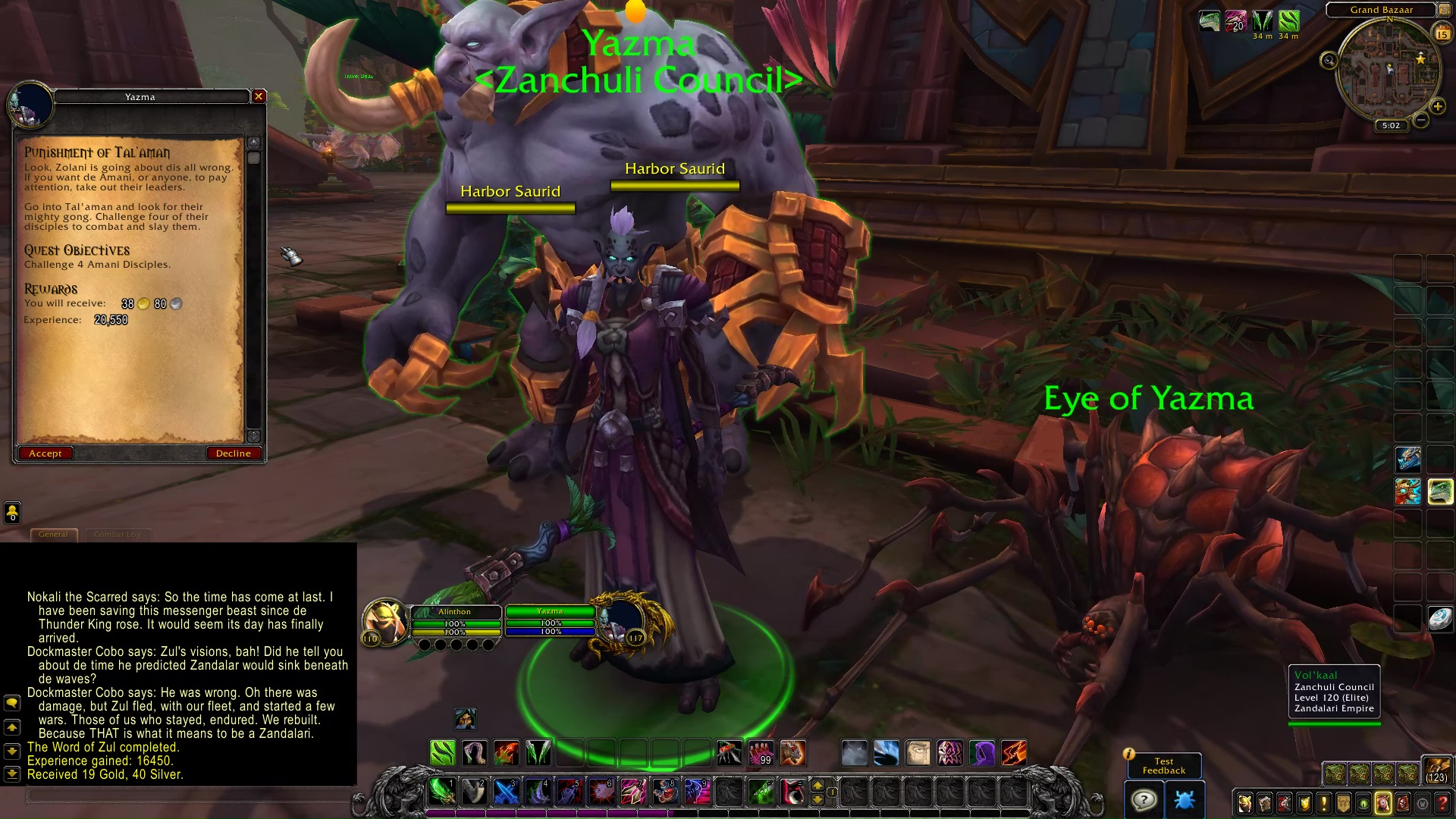 PROGRESS
TIP: Click the Ancient Gong. This is similar to a PvE Arena event. Each time you click the Ancient Gong, a new opponent spawns in the arena.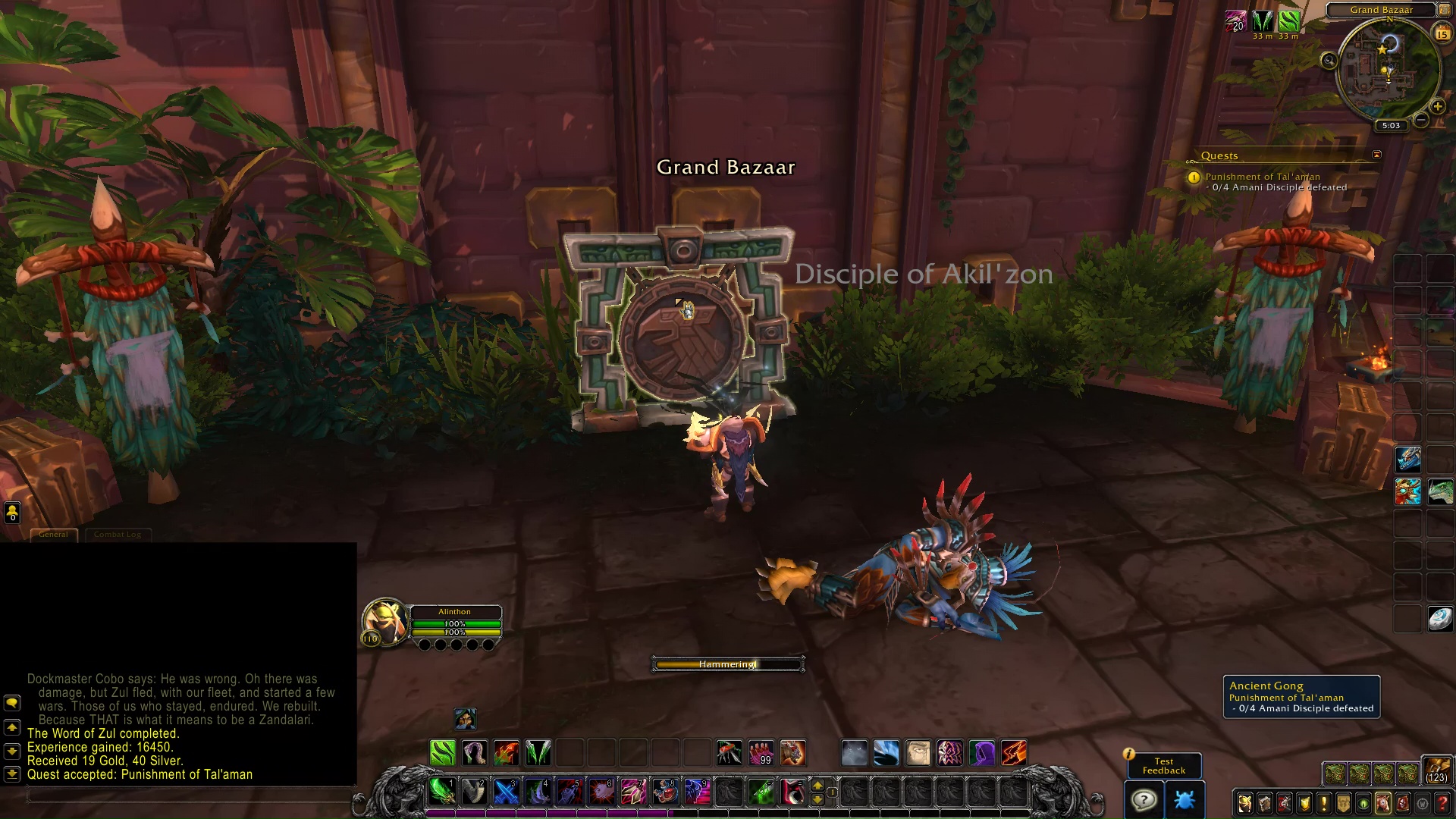 Disciple of Halazzi: I be waitin, strangers. Your deaths gonna make me stronger!
Disciple of Jan'alai: Come, strangers. The spirit of da dragonhawk be hungry for worthy souls.
Disciple of Nalorakk: You be dead soon enough!
Disciple of Akil'zon: Your death gonna be quick, strangers. You shoulda never come to this place…
COMPLETION
Yazma: It will not be long before these disciples be replaced with new ones. Hopefully de next ones will learn from de past.
Punishment of Tal'Aman