Cala Cruzpot: So the unintended side-effect of Gentle Ben'jin being, shall we say 'fun-sized' is that he is now small enough to get into the cave where the alpha wind serpent is!
The beast is called Gloomtail and if Ben'jin defeats it, he will feel like this territory is his and will want to fill it with little brutosaurs. So he will seek out a mate. If Maka'fon is receptive, everyone wins!
Go give him another hit of the formula!
QUEST OBJECTIVES
Administer the 'voodoo'-ed Aggression Formula to Ben'jin.
Voodoo'ed Aggression Formula administered
Travel to Gloomtail's Cave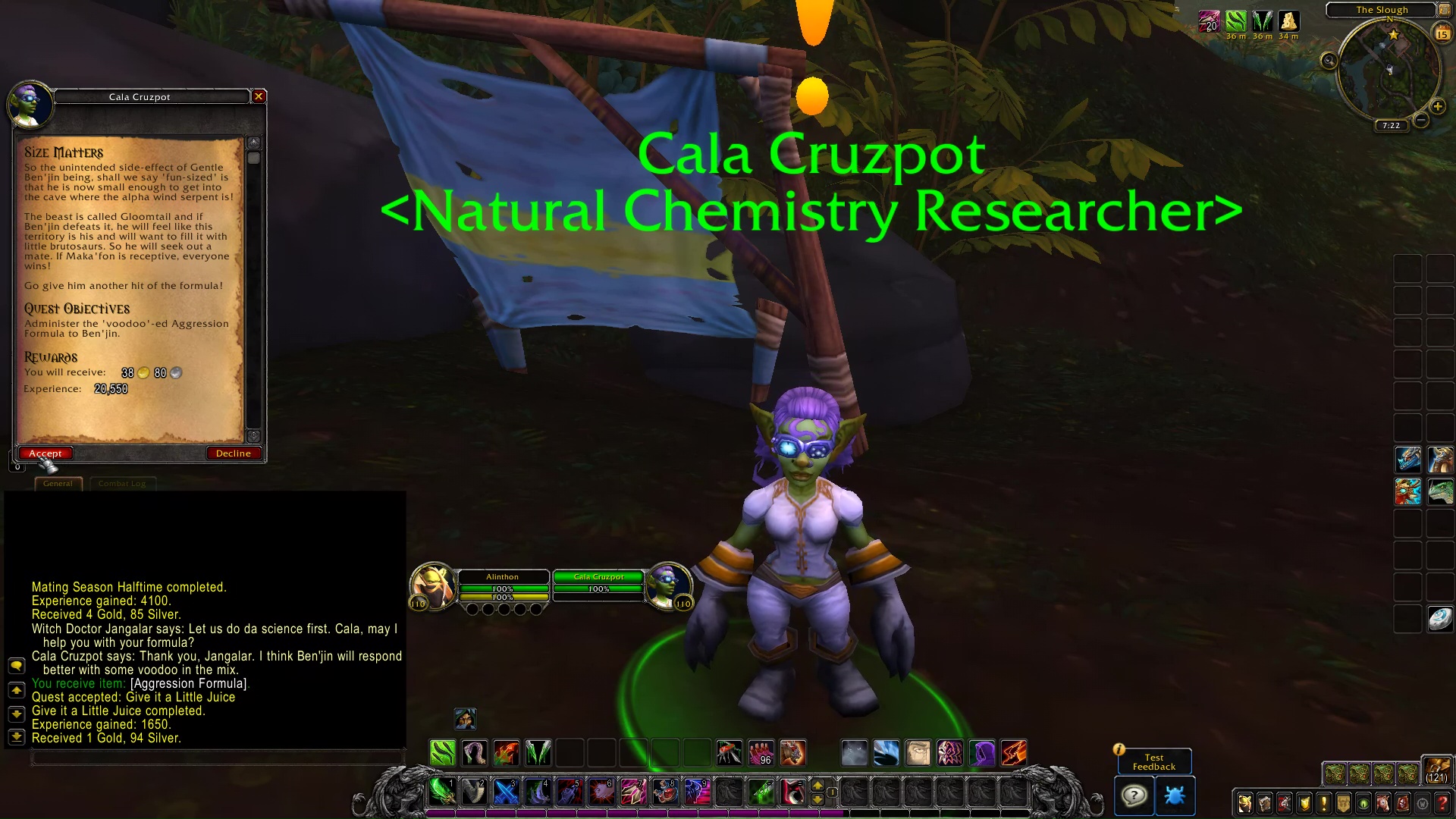 PROGRESS
Witch Doctor Jangalar: I feel your potion will work dis time, Cala, and Ben'jin will get his mojo back.
Cala Cruzpot: Thanks to both of you for your help! (Name), be ready to head to Gloomtail's cave to help Ben'jin when this works.
TIP: When you are standing next to Tiny Sleeping Ben'jin, click the Voodoo'ed Aggression Formula icon at the Quest Tracker, then follow Ben'jin to the cave located to the south. It's marked in the mini-map as a circle.
COMPLETION
Witch Doctor Jangalar: Size isn't all dat matters. Be'jin can get to more places if he's small… and fight dere!
Witch Doctor Jangalar: Dat was incredible! I could hear da snorting and stomping from here. Well done, (Name).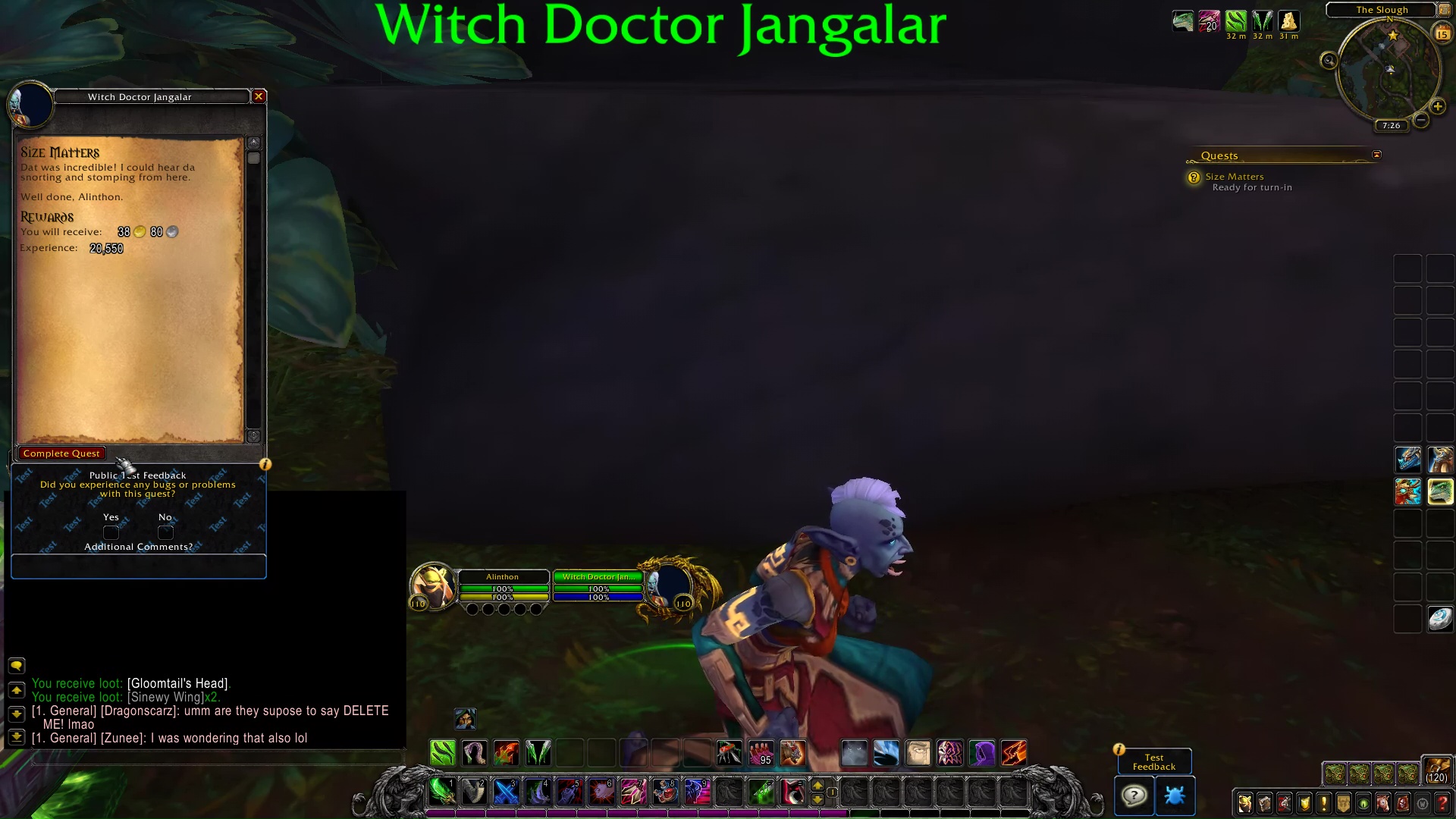 Size Matters