Witch Doctor Jala: Jakra'zet refused to patrol this area. Yazma's spies did not warn us of da evil lurking beneath our city. And Zul did not foresee blood magics festering under our noses. These be serious allegations, and da evidence in your hands. Present them to Zolani, Blade of the King. She will know best their meaning and how best to present them to da King.
QUEST OBJECTIVES
Speak with Zolani, Blade of the King.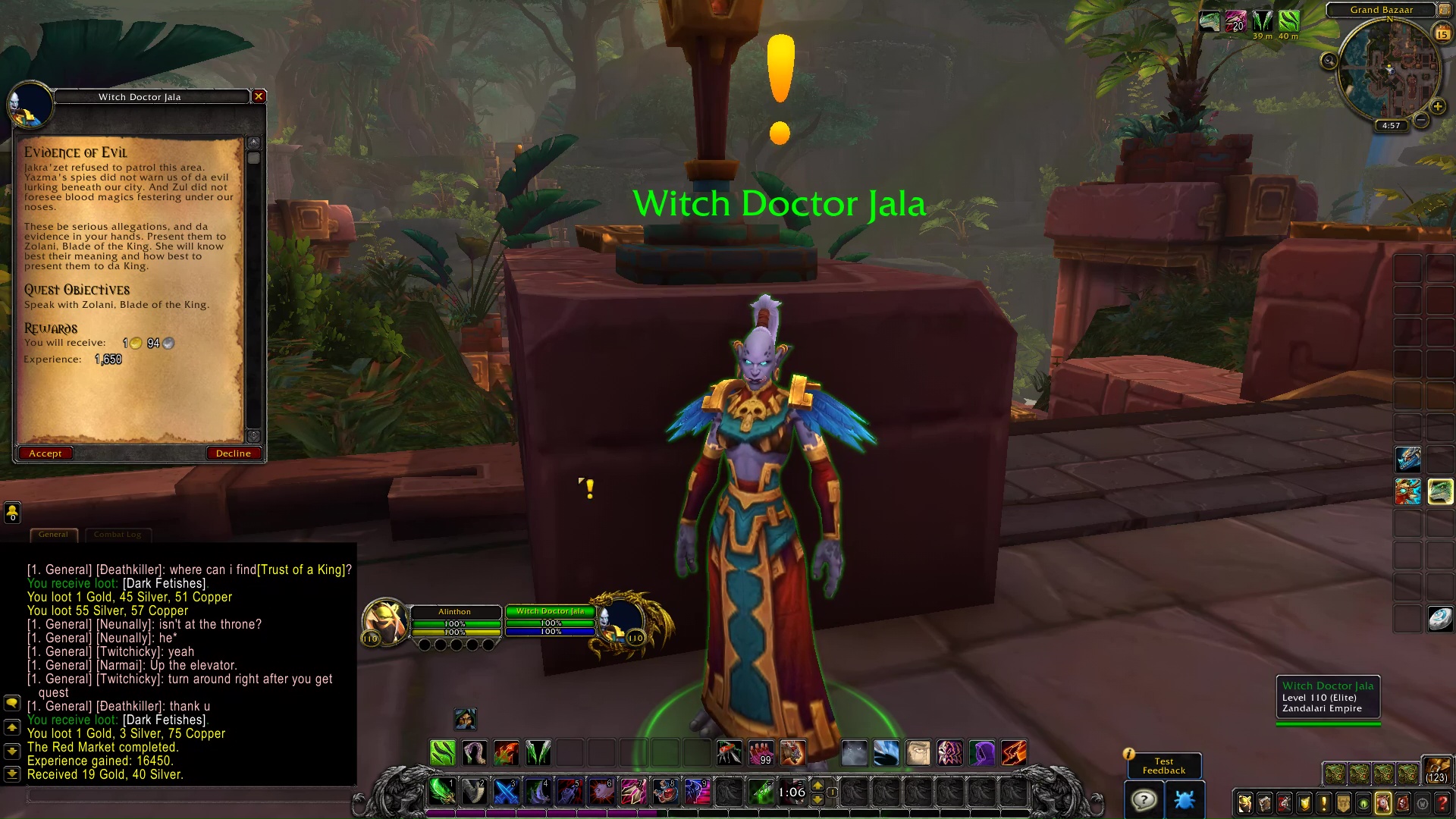 COMPLETION
Zolani: Blood magics being practiced in open daylight? This cannot stand. You have done well in bringing me this information. I will present it to King Rastakhan at the first opportunity when his council is away.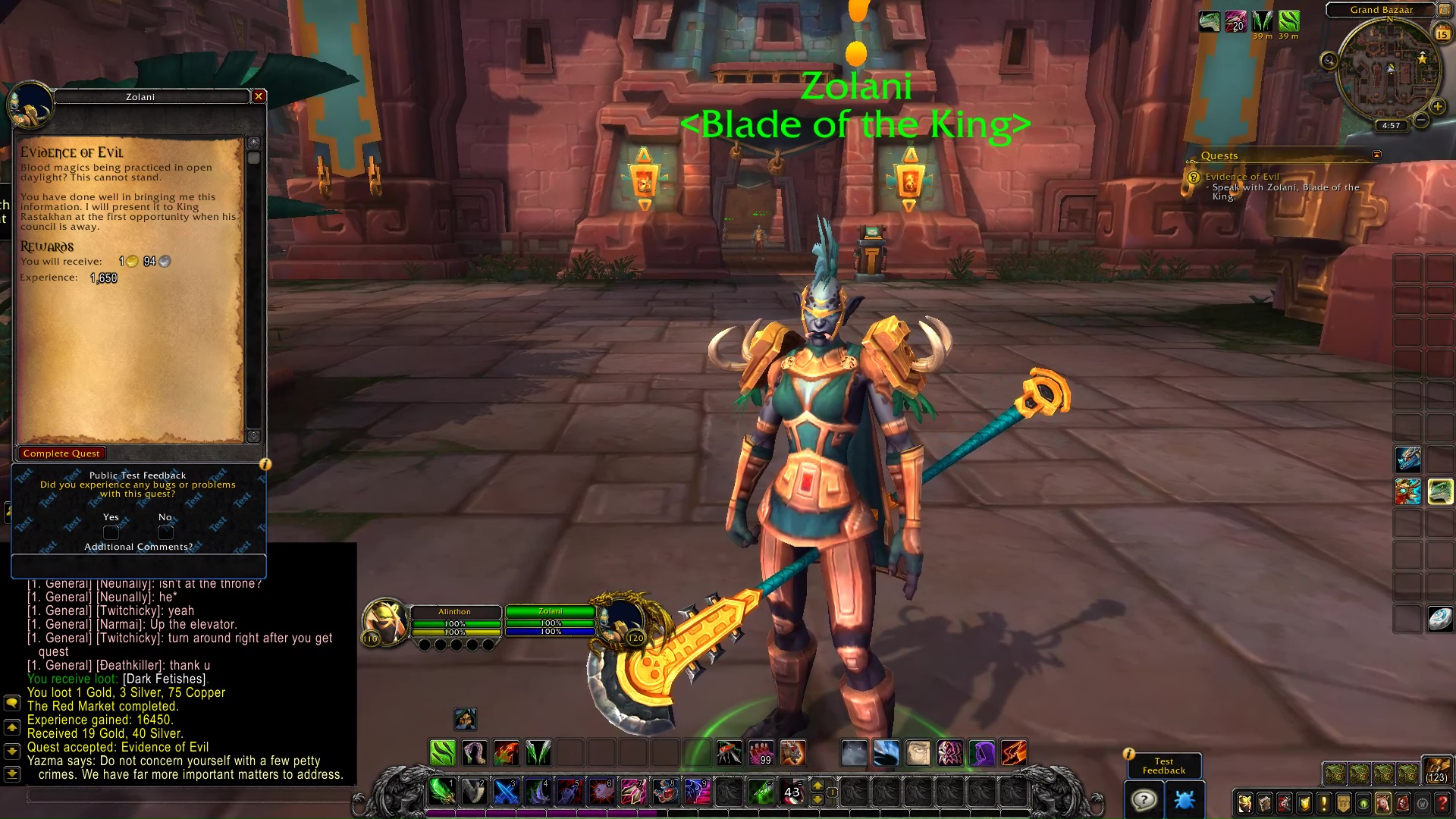 Evidence of Evil