Kaza'jin the Wavebinder: King Rastakhan's life is in grave danger. Zul is far more powerful than he appears. We do not have much time. You have to warn the king before Zul can act. Habutu and Zolani can take you there. Now go!
QUEST OBJECTIVES
Travel with Zolani and Habutu to Dazar'alor.
Ride Scarbeak to King Rastakhan's throne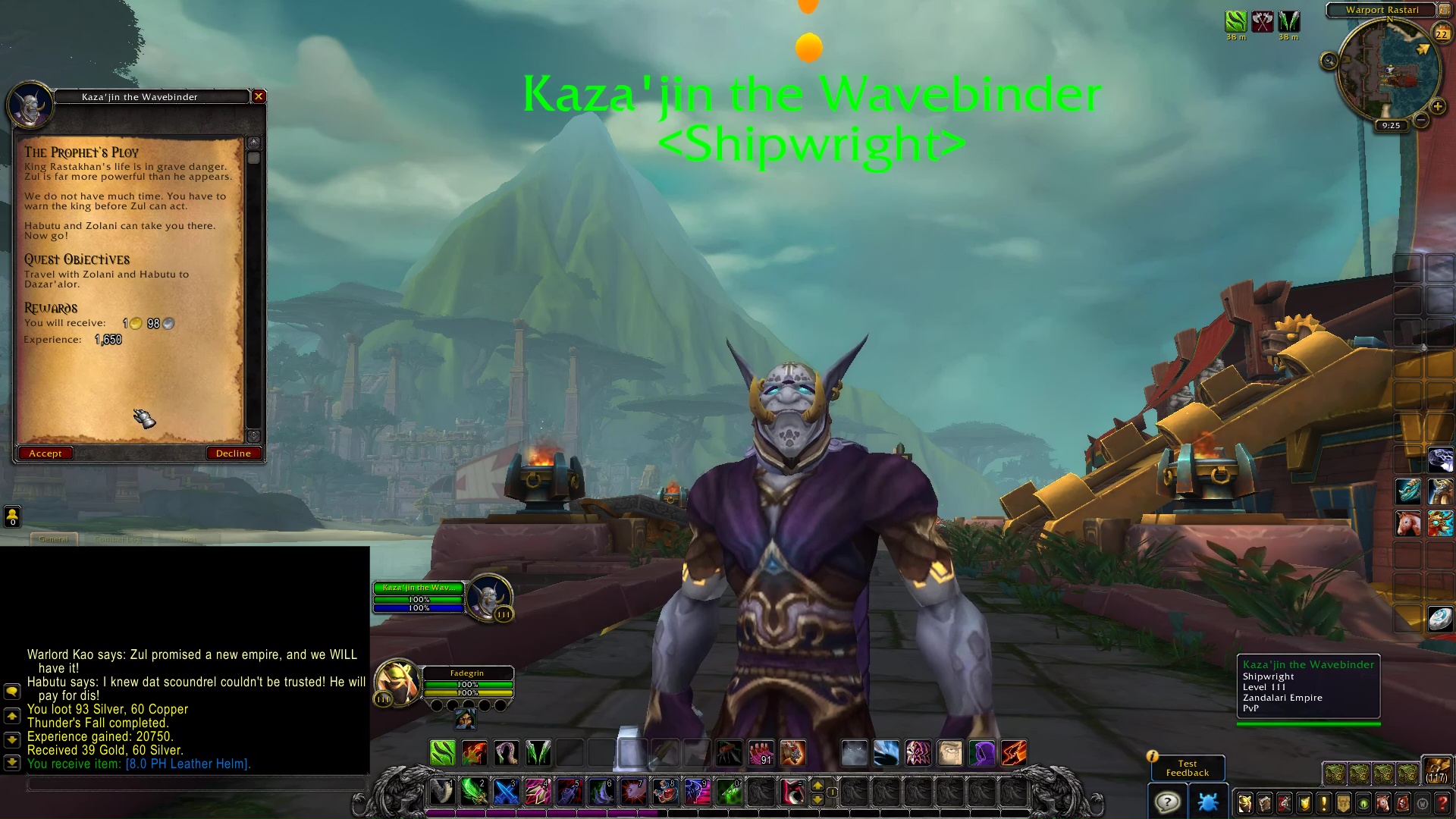 PROGRESS
TIP: At the end of the dock, behind Kaza'jin the Wavebinder, click the Pterrordax named Scarbeak. Habutu and Zolani will mount it too and fly you back to the Golden Throne to warn King Rastakhan.
Zolani: I never trusted Zul, da silver-tongued devil! Takin' da fleet to Pandaria was bad enough. Now he be tryin' to take all of Zuldazar for himself!
Habutu: It will never work. Our loyalties be with Rastakhan, not dis false prophet. All he takin' be a visit to Bwonsamdi if I have anythin' to say about it.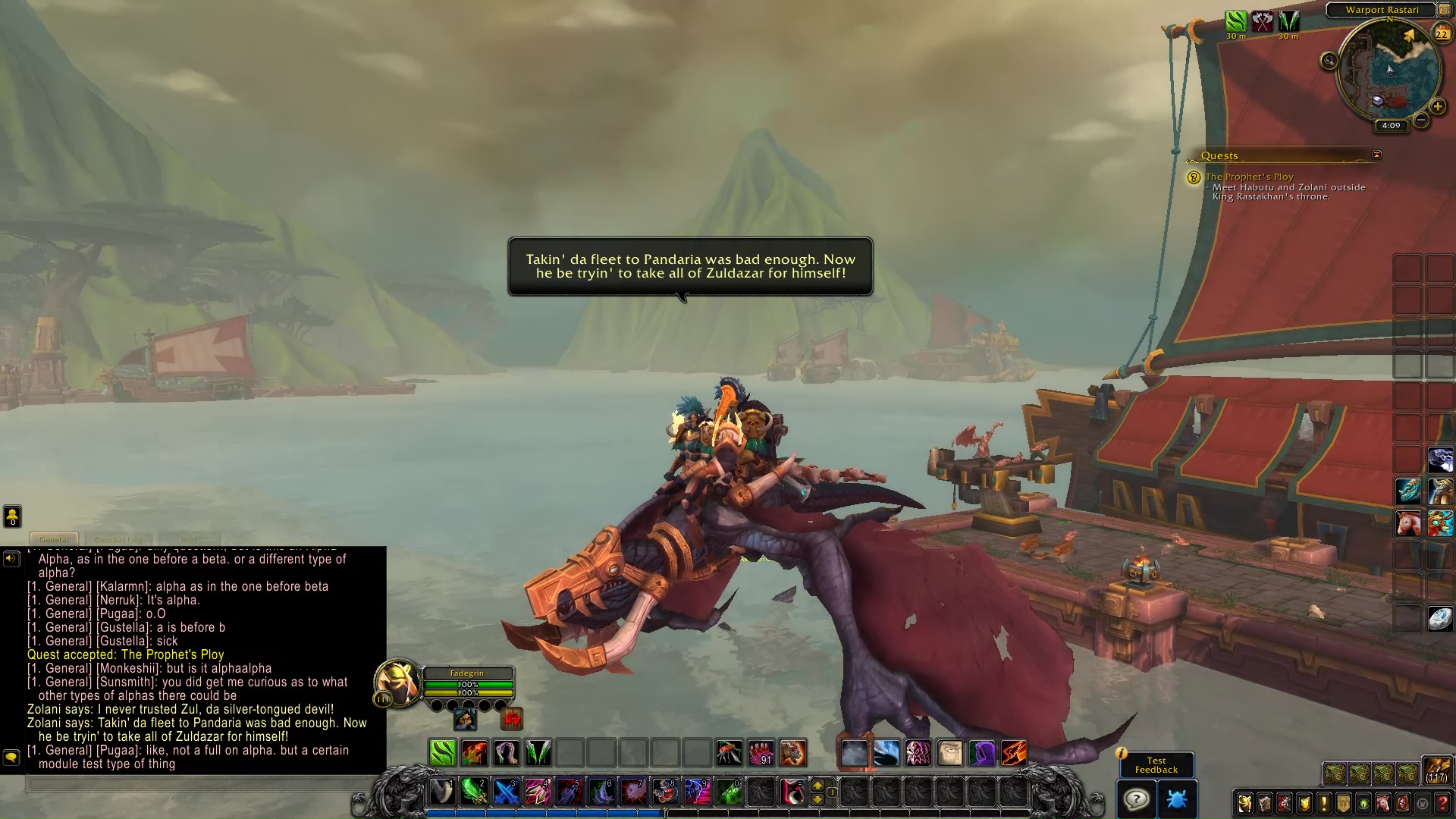 COMPLETION
Zolani: Hopefully we are not too late.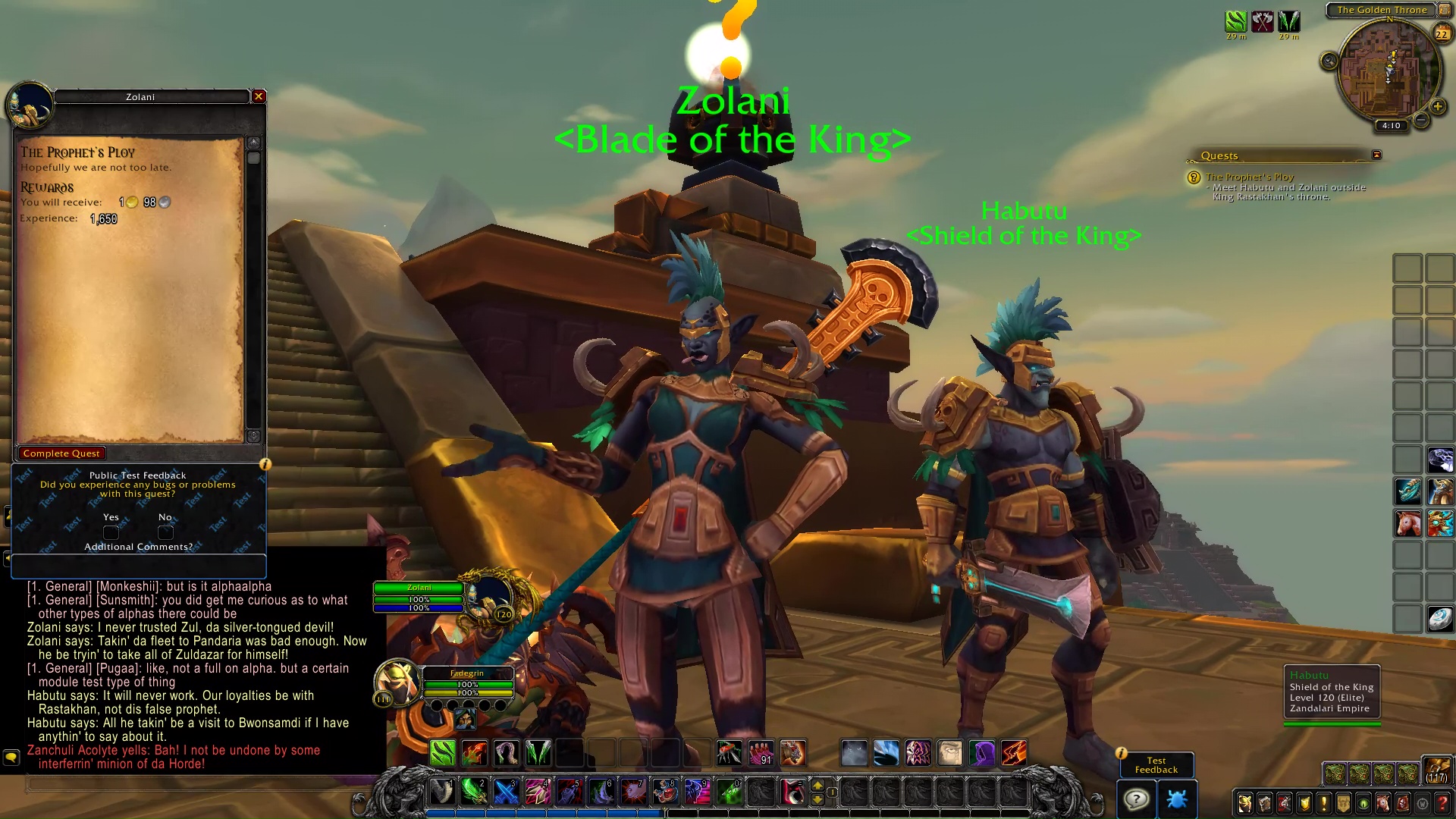 The Prophet's Ploy