Hunter's Board: (This board is adorned with numerous hunting challenges.)
Hunters! This challenge be for da King of the Preserves.
King K'tal be a mighty predator, smart and fast. Gold and honor await da hunter who be bringin' me the head of the King.
QUEST OBJECTIVES
Recover the Skull of K'tal. (Group: 3)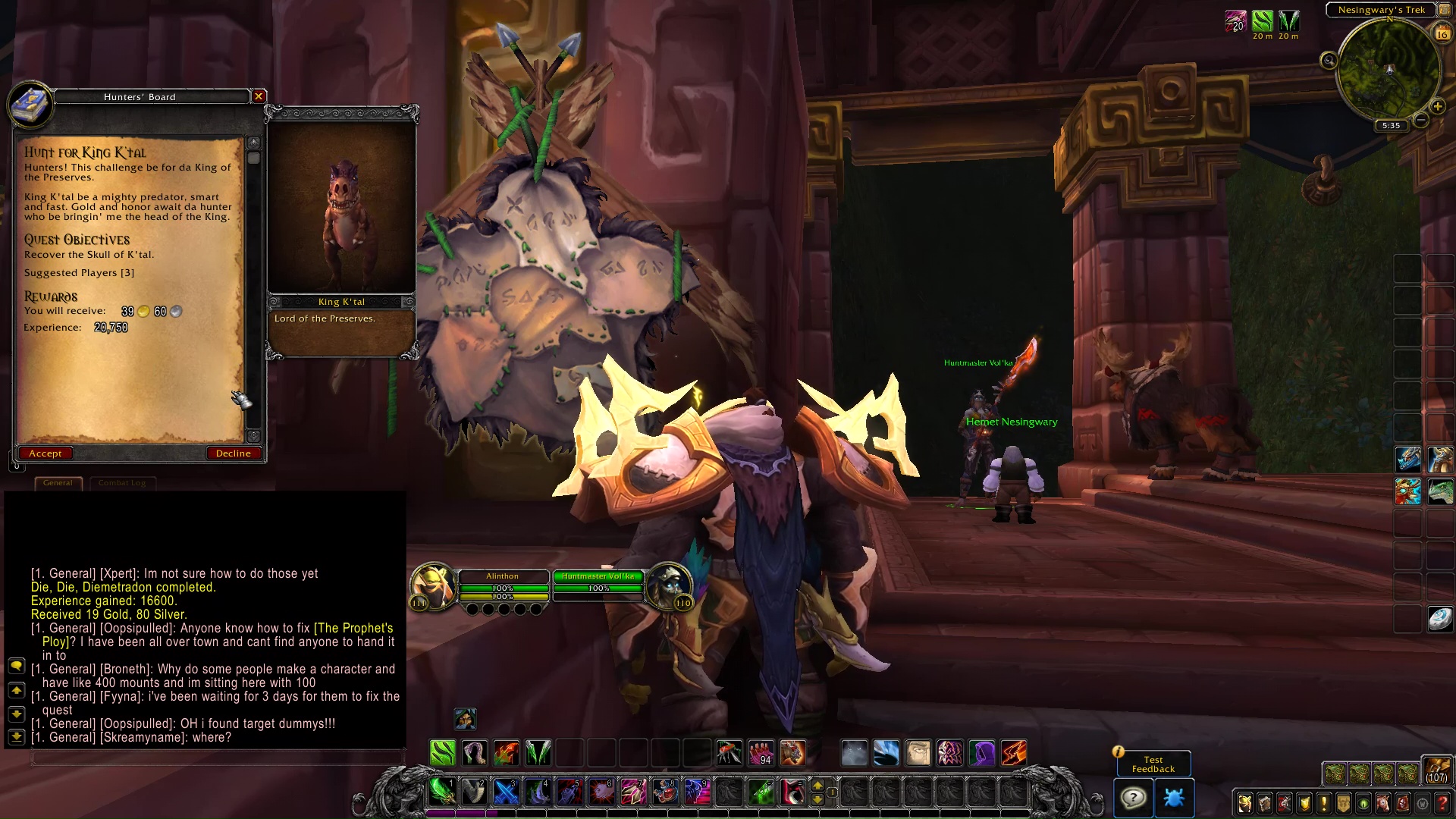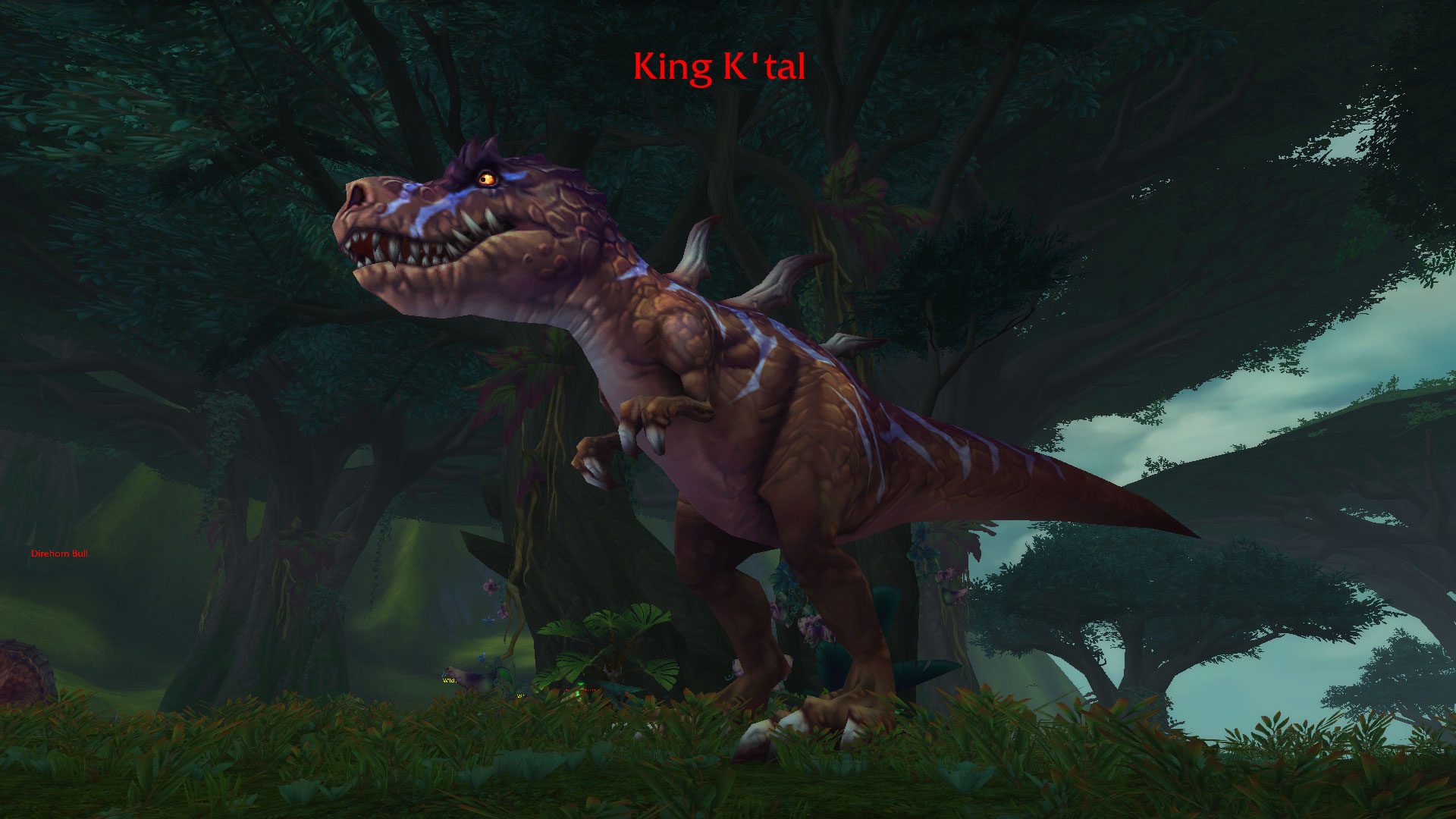 COMPLETION
Huntmaster Vol'ka: Impressive. The King be dethroned.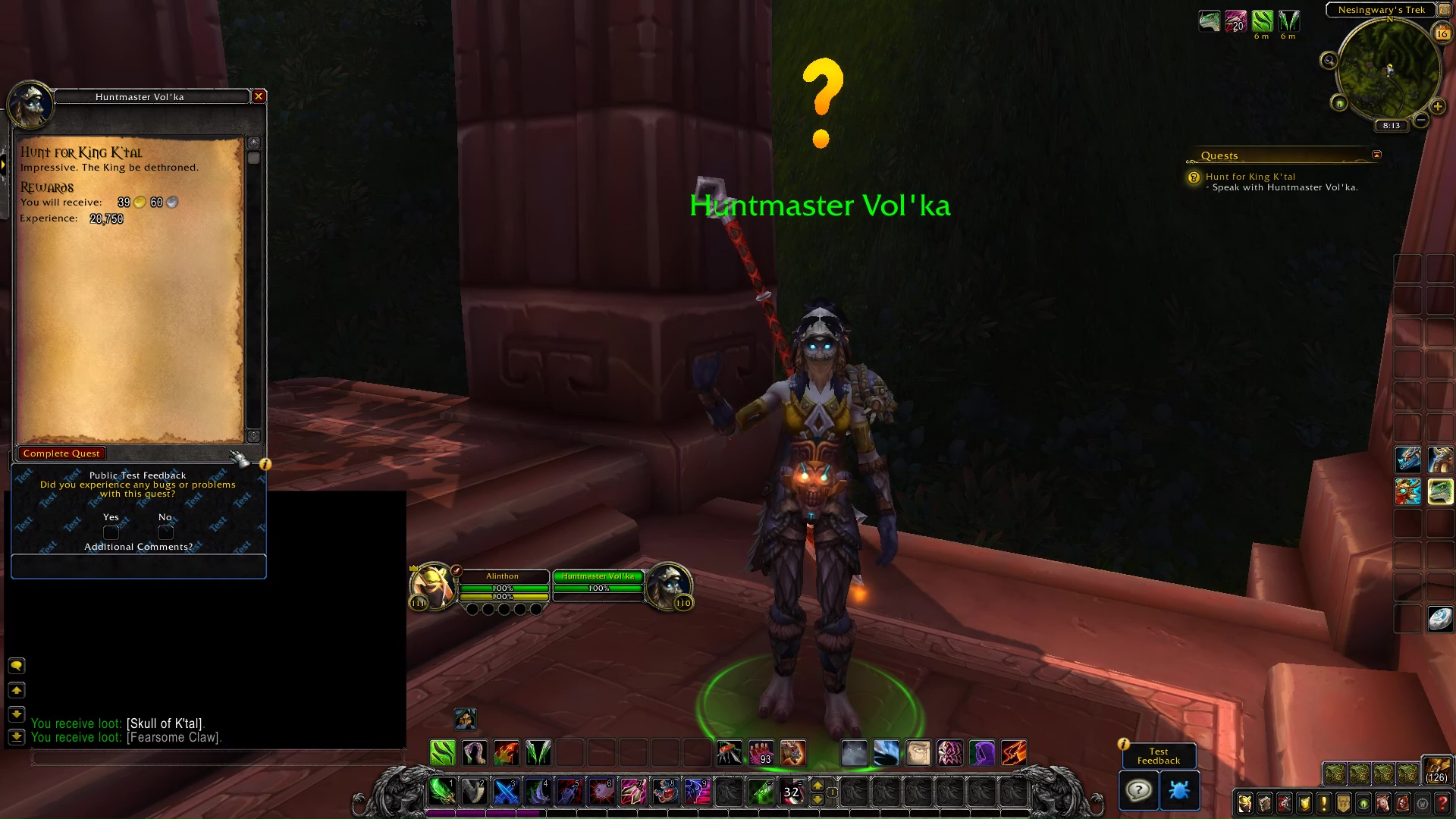 Hunt for King K'tal