Nok'tal: I been waitin' to talk to the King for a while now, but he not be seein' me! And this pompous lackey not be listenin' either. We got a problem brewin' in Tor'nowa village, just outside the city. With all the Horde landin' in the Harbor, some goblins got wind of our old kaja'mite quarry. They split outta here like the teeth of Deathwing himself behind 'em. But that quarry be dangerous. Wicked dangerous. Think you can go to Tor'nowa an' talk some sense into them goblins?
QUEST OBJECTIVES
Travel to Tor'nowa village.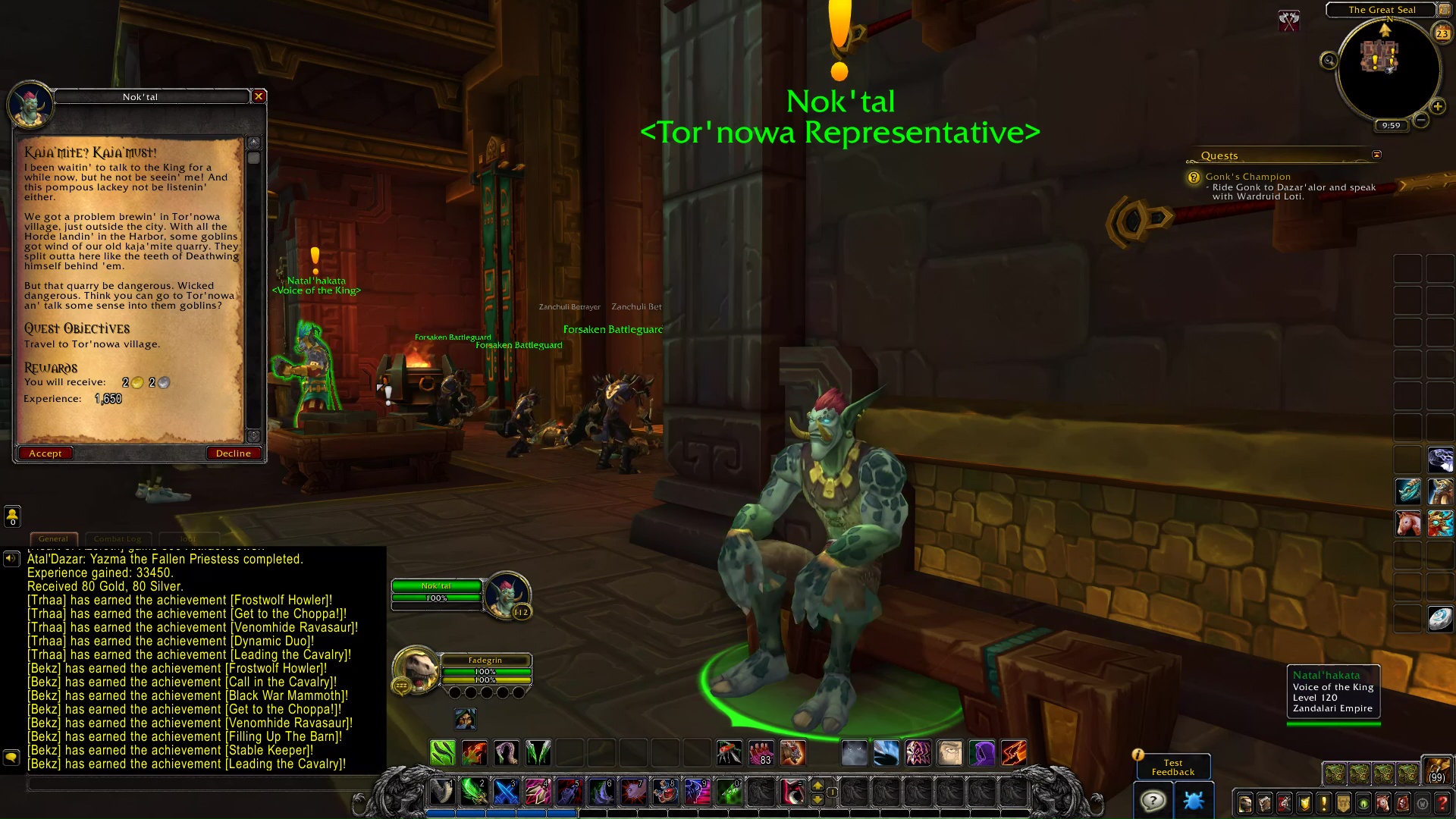 PROGRESS
TIP: The quest becomes enabled after completing the Portents and Prophecies achievement progress (The Throne of Zuldazar).
Bently Greaseflare: Kaja'mite! We ain't seen a deposit like this since Kezan. Thank goodness all kaja'mite belongs to goblins under goblin law. Now if only the Zandalari would get with the program…
COMPLETION
Bently Greaseflare: You came just in time pal. There's loads of work to do if there's really kaja'mite here in Zuldazar!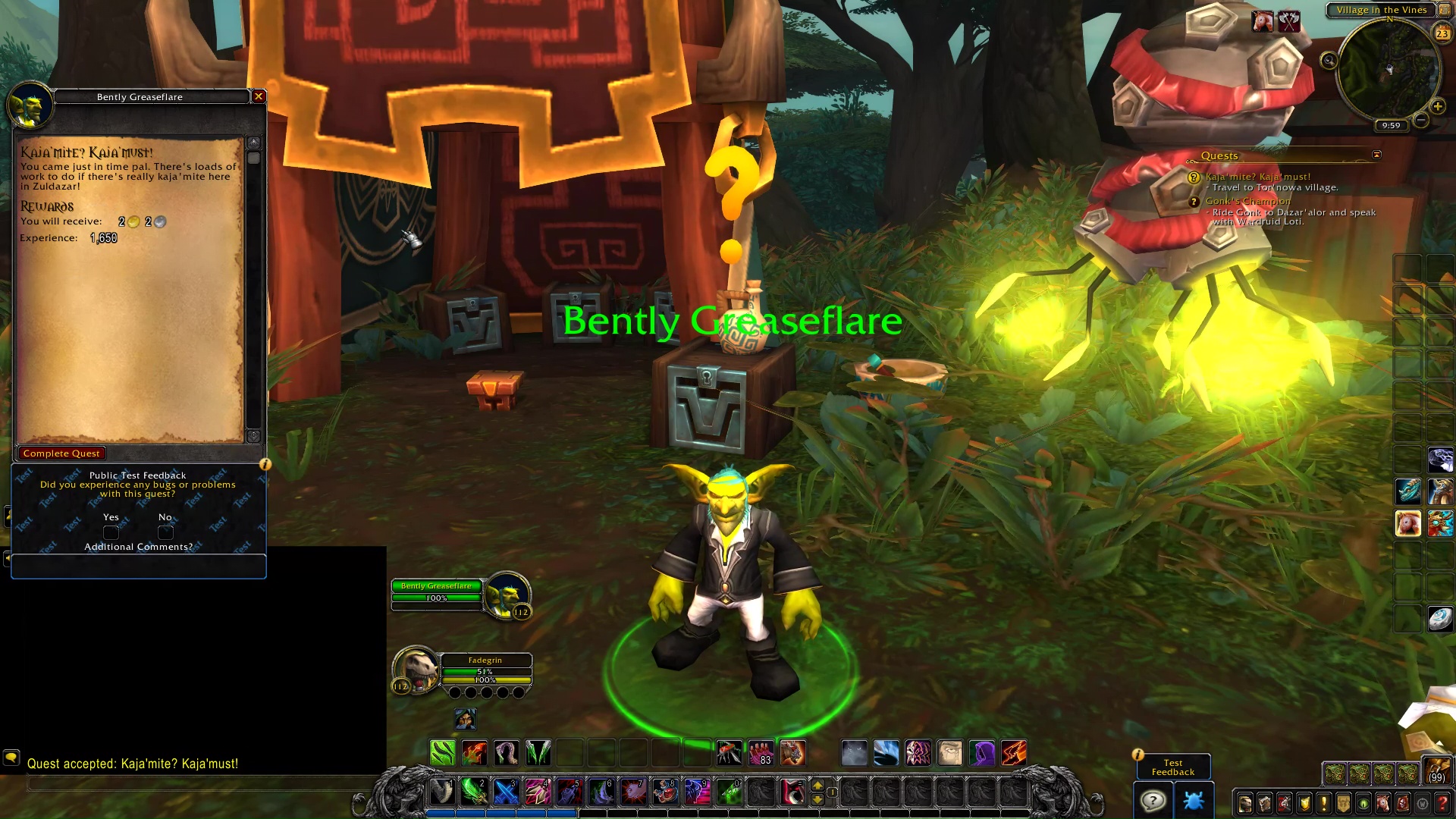 Kaja'mite? Kaja'must!