King Rastakhan: A ship such as Rastakhan's Might does not readily sail without her crew. That means the Zandalari aboard have succumbed to Zul's machinations and have betrayed their king as surely as he did. Board my ship. Kill them who think to rise against their king. We will take no prisoners. De punishment for the crime of mutiny is death!
QUEST OBJECTIVES
Collect 10 traitorous Zandalari trolls aboard the flagship Rastakhan's Might.
Fly to the flagship Rastakhan's Might
Traitorous Zandalari
Skull of Windcaller Ula'jan
NOTE: In Alpha, this quest was named Heads Will Roll.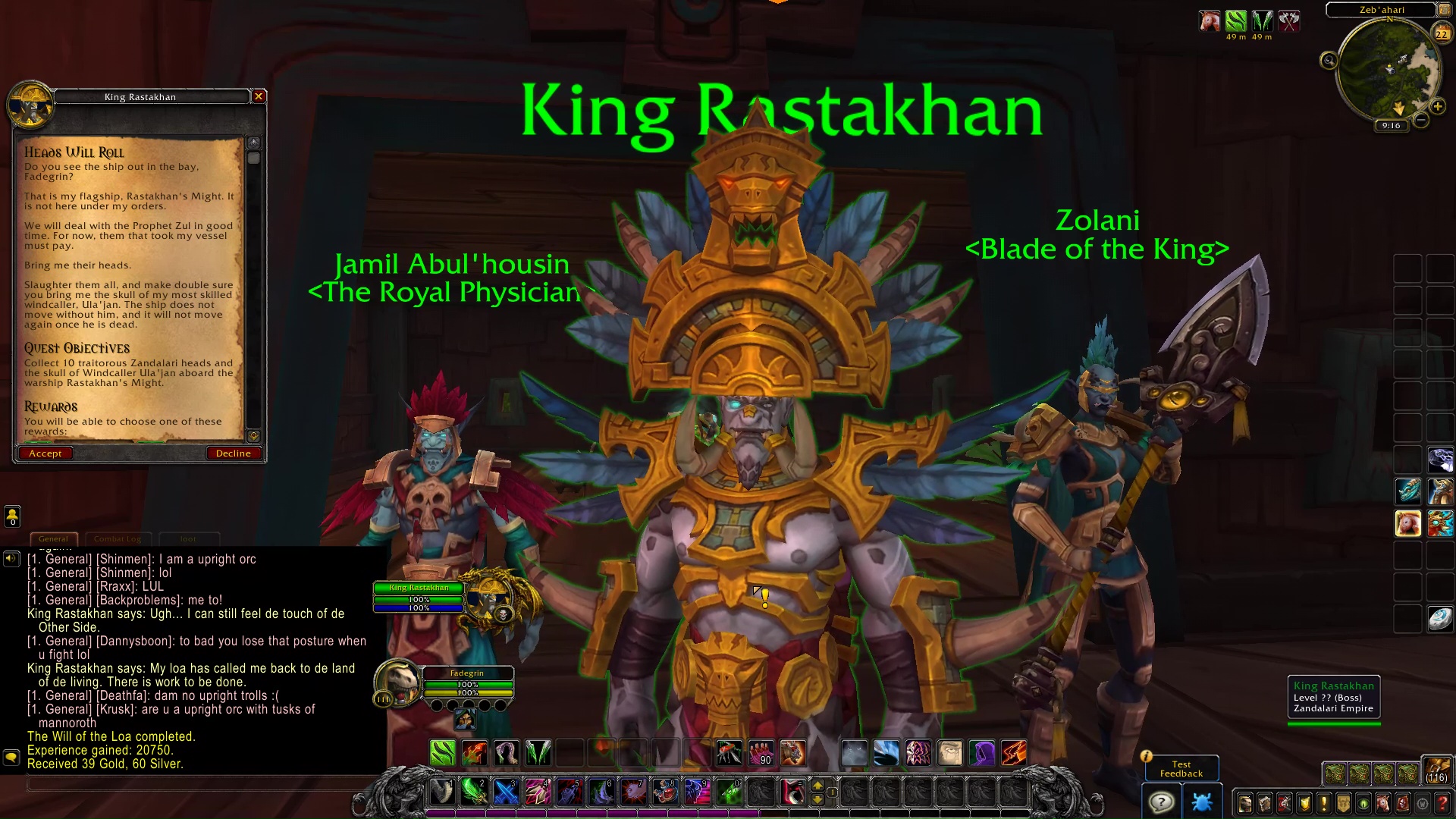 PROGRESS
TIP: Use your Azure Water Strider to ride on the water up to the Rastakhan's Might ship. On the side of the ship, you can click a rope. It will pull you up to the side of the ship. Click the second rope to reach the top of the ship.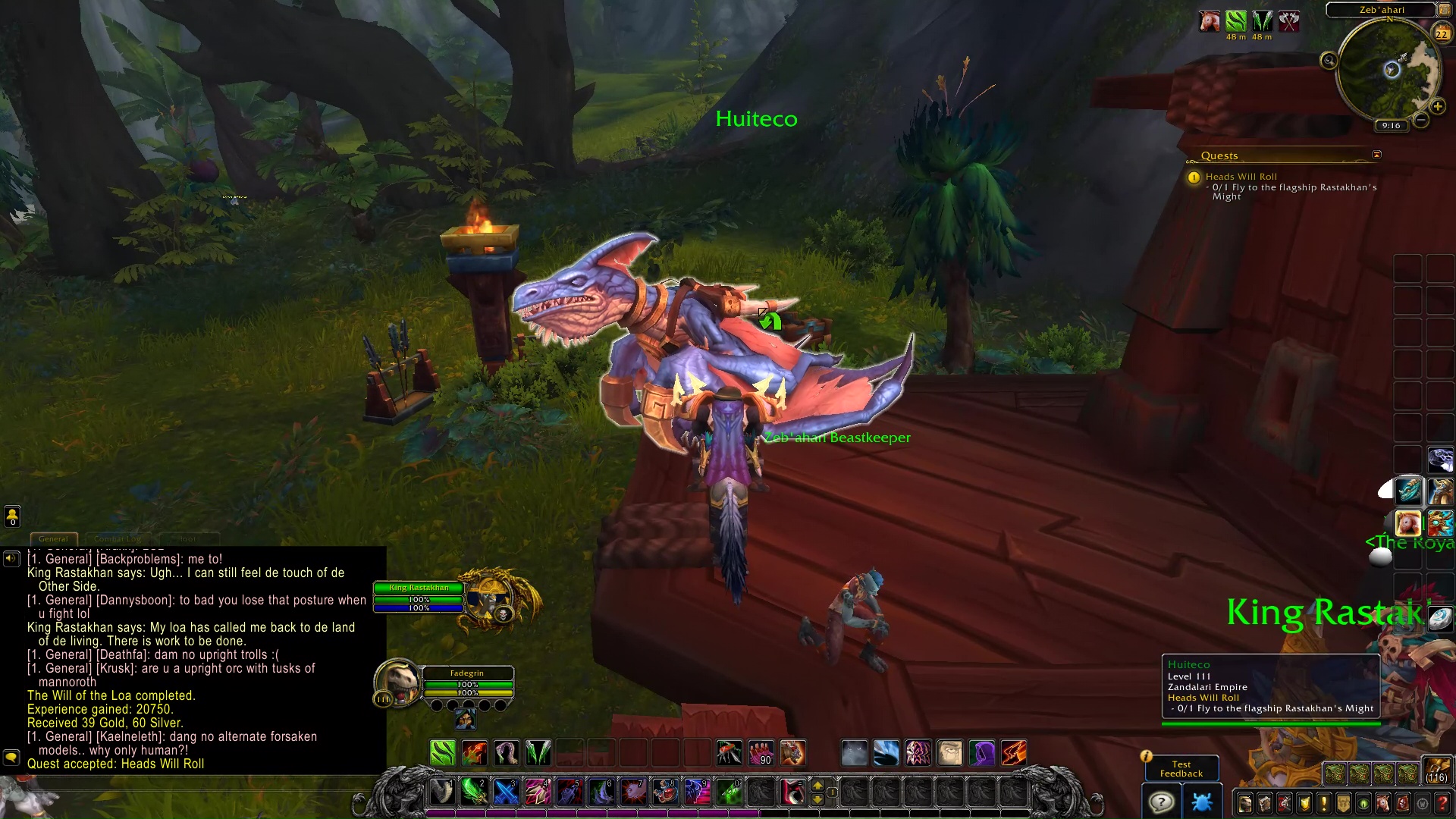 Rastakhan's Might Mutineer: Your time… will come…
Rastakhan's Might Mutineer: By Zul's will!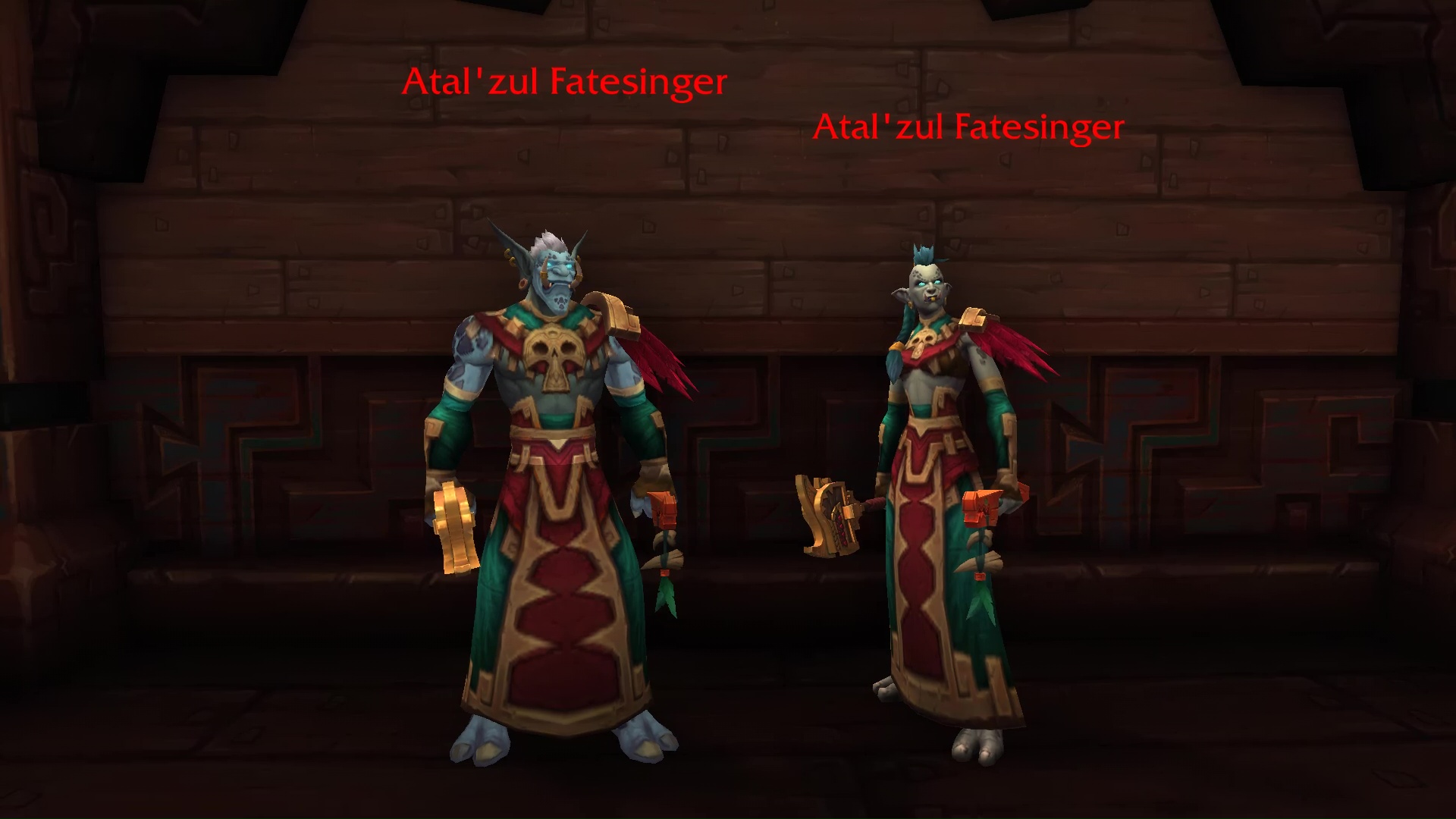 COMPLETION
King Rastakhan: They will learn not to cross the King.
King Rastakhan: I will display these around my throne as a reminder. No one double-crosses Rastakhan and lives to speak of it.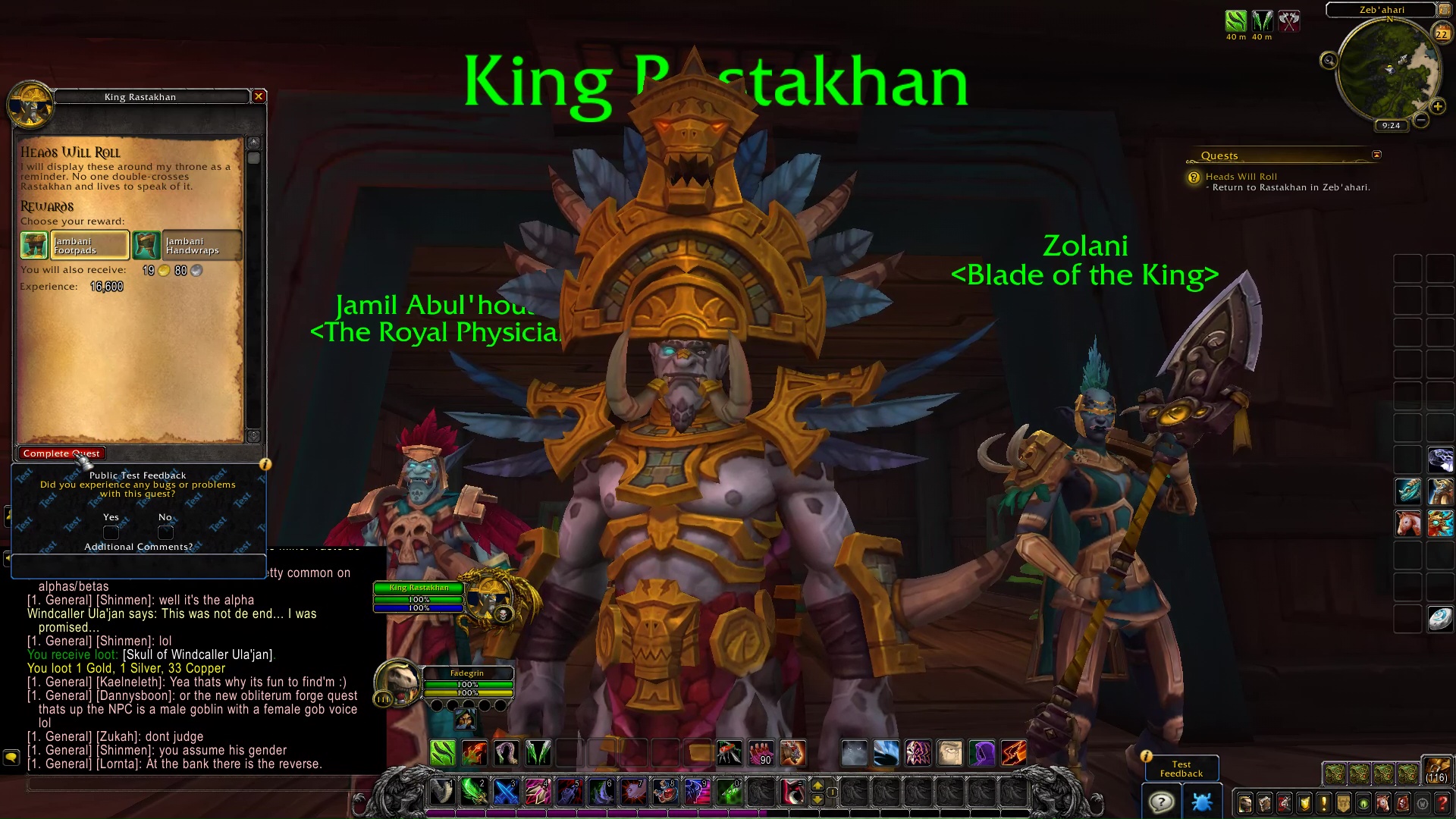 Zul's Mutiny