Gonk: Descend on Zul's fanatics and mogu allies. Hunt them down and slay them all with the fury of a true predator. Show them the true price of their betrayal.
QUEST OBJECTIVES
Bring ruin to the Temple of the Prophet.
Skykiller Ballista destroyed
Disciple of Zul
Zul-ka Battlemaster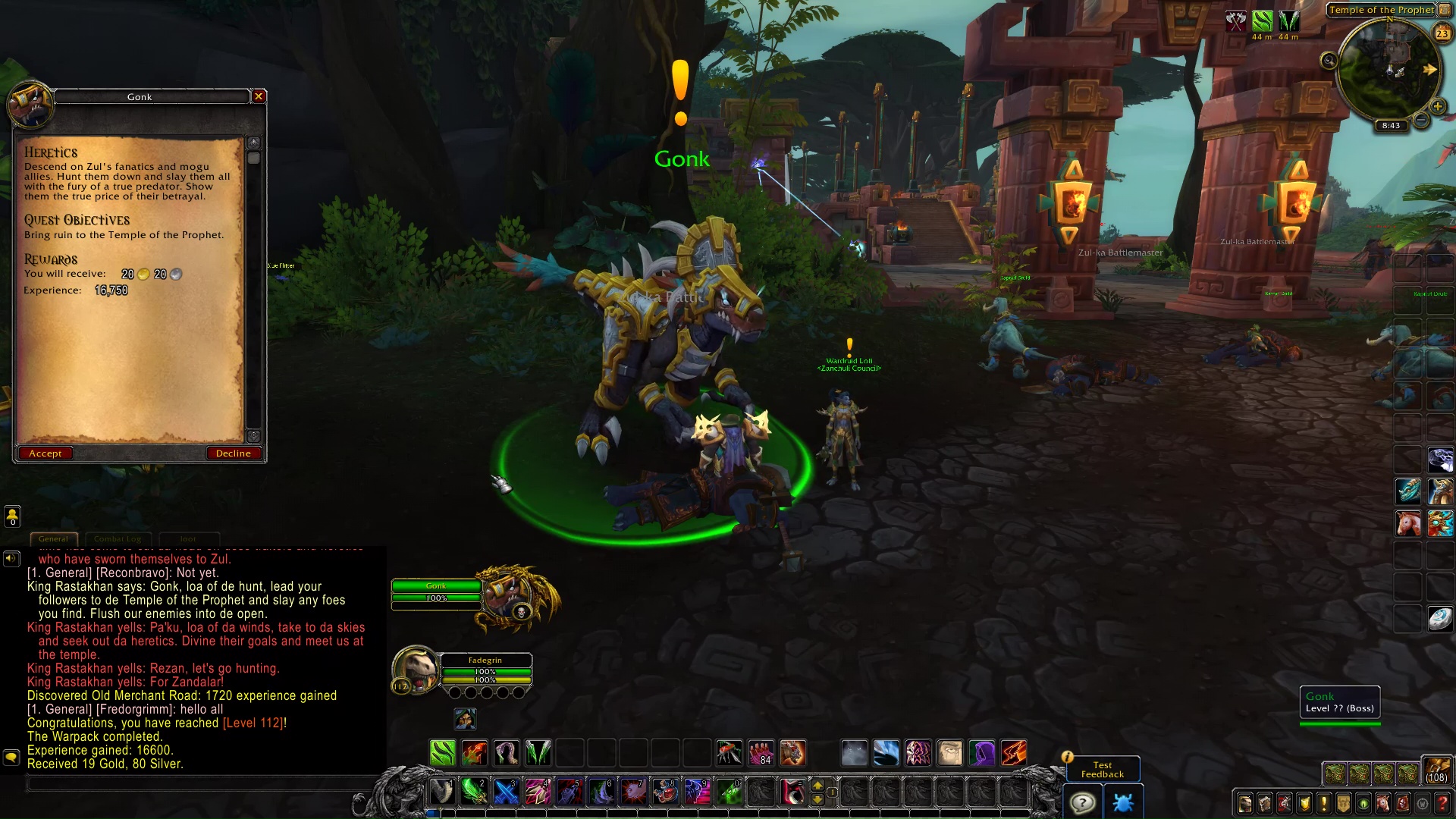 PROGRESS
TIP: This quest functions like a Bonus Quest with a progress bar. You can kill any combination of Skykiller Ballista, Disciple of Zul, or Zul-ka Battlemaster until the bar reaches 100%. The Ballista credits 10% each. The Zul-ka Battlemaster and the Acolyte both credit 5% each.
Disciple of Zul: Zandalar shall rule dis world!
Zul-ka Battlemaster: Your kind shall fall before our blades.
Pa'ku: Yes! There is a gap in their skykillers. Fly, my children! Slay these heretics.
Zul-ka Battlemaster: Zul promised us vengeance against your kind.
Disciple of Zul: Dis world will be ours. Zul has foreseen it!
Zul-ka Battlemaster: Vengeance for Lei Shen!
Hexlord Raal: Loti, what took you so long?
Wardruid Loti: I will stab ya with ya own tusks.
Hexlord Raal: Promises, promises.
COMPLETION
Hexlord Raal: With the sky clear of ballistae fire, Pa'ku can start doing what she loves: dropping those who cross her from a really great height.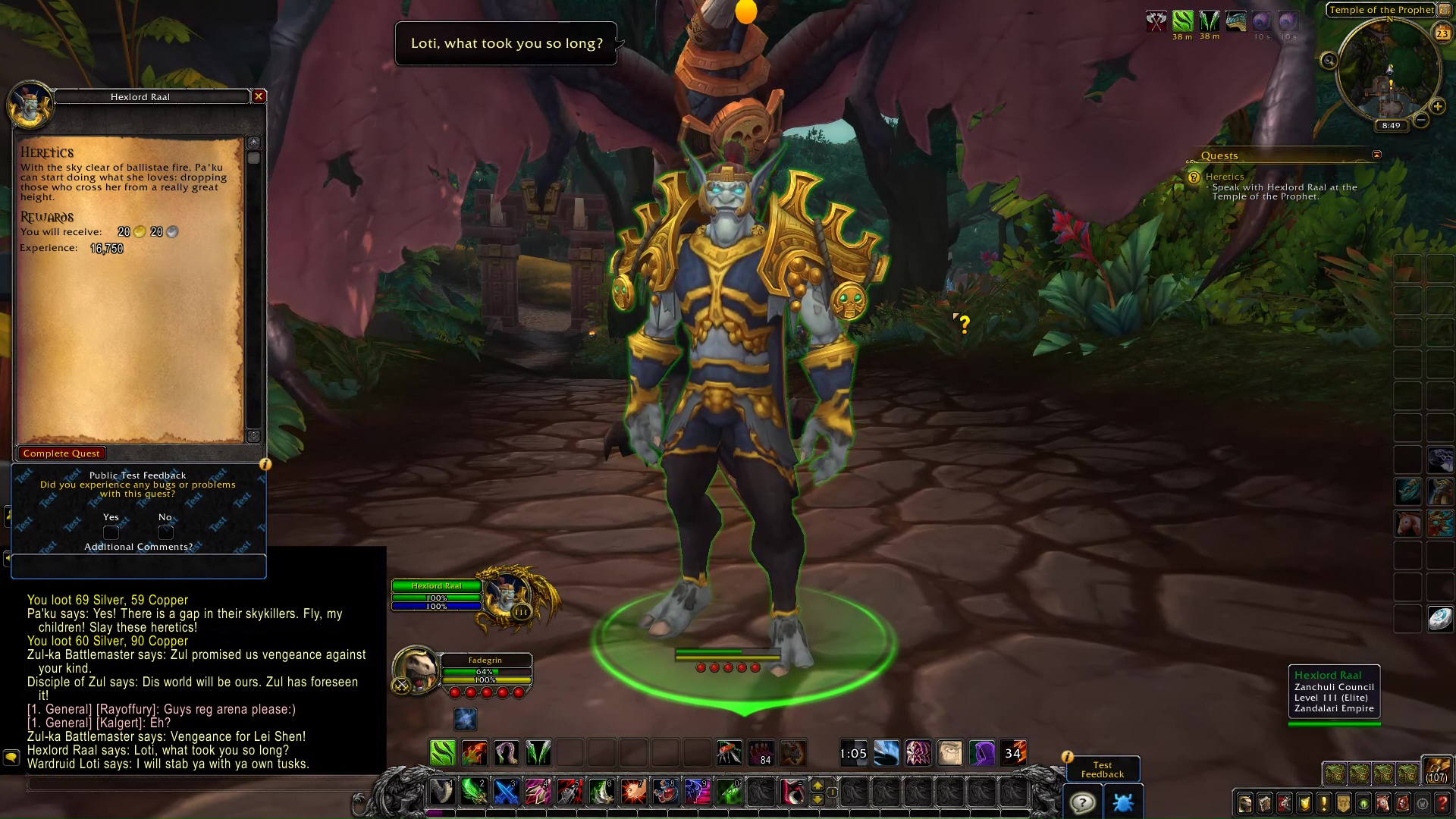 Heretics