Wardruid Loti: Look, dis gone on long enough, $p. I not one to hold a grudge, but I be damned if I gonna let you double dip with Raal's loa an' my own loa.
Time has come to pick a loa. The loa not be da sharin' type.
QUEST OBJECTIVES
Choose a loa.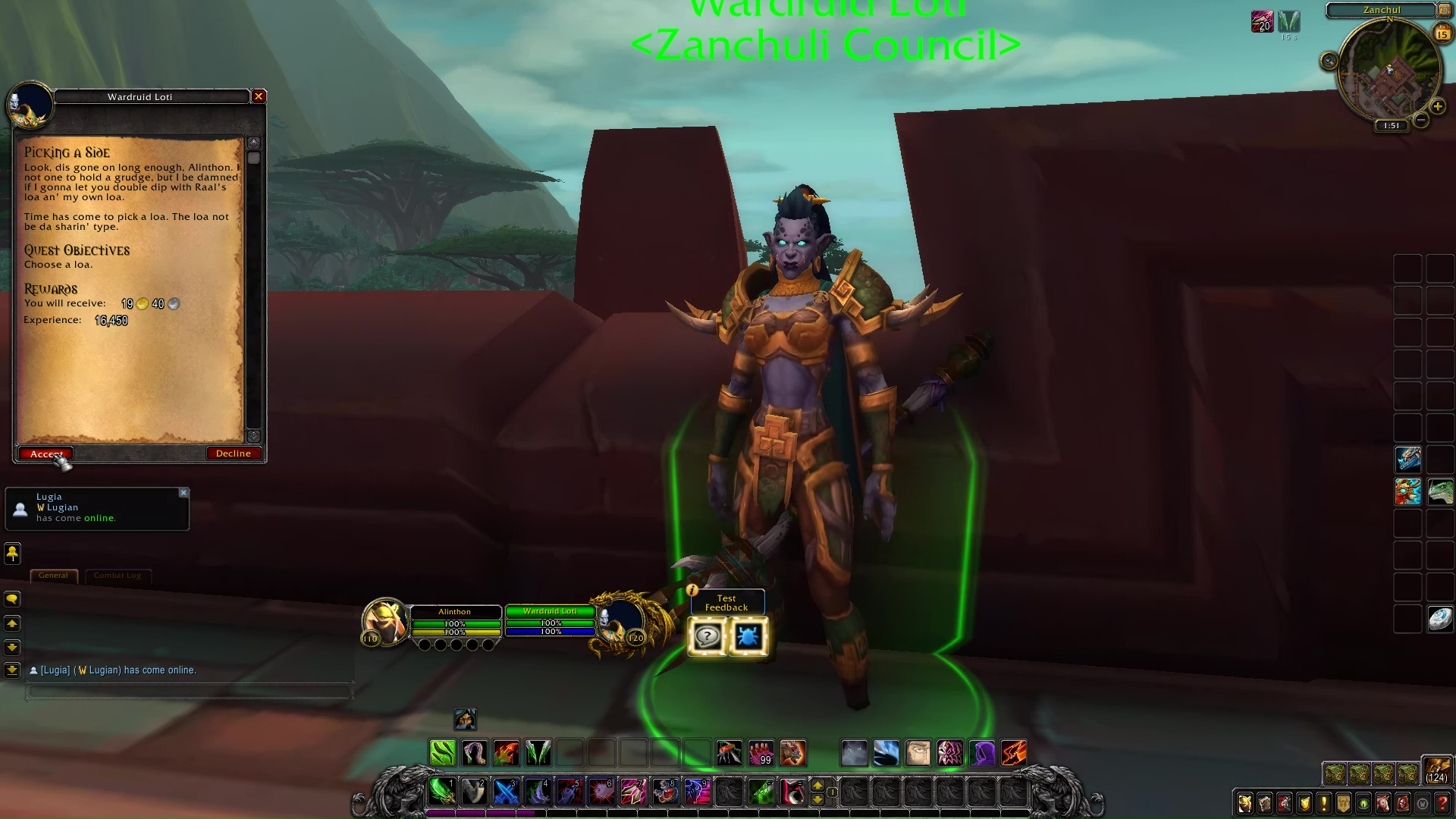 PROGRESS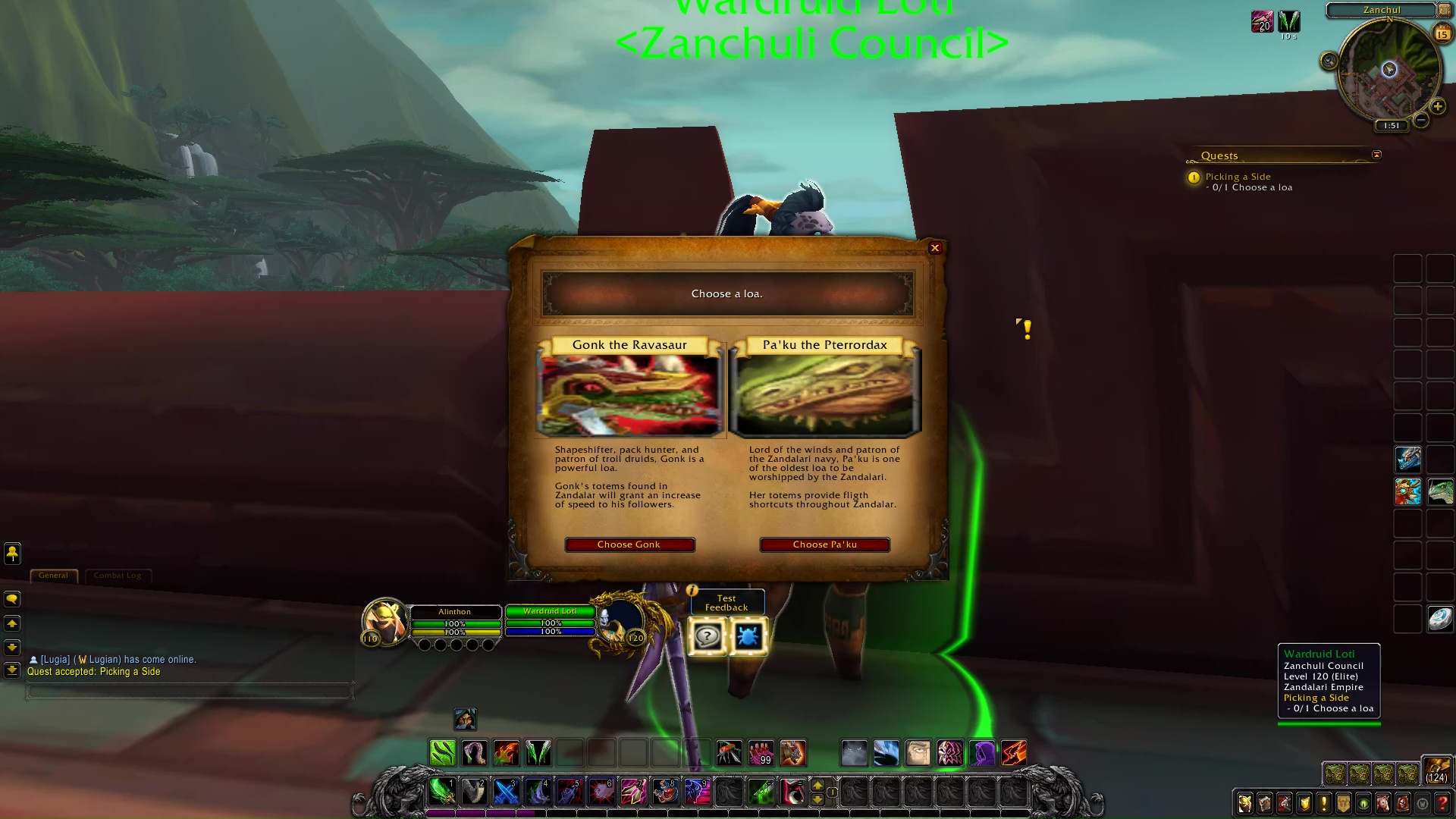 COMPLETION
Wardruid Loti: Ya choice is made.
Picking a Side