Zul the Prophet: Vol'jamba does possess the Sight, and so even now he is taking precautions against us. Regrettably his vision is incomplete. You will help me prepare for his demise and deal with his followers simultaneously. The tool you will use is called the Urn of Voices. Take it and venture into Tal'gurub. Slay his followers, destroy their golems and masks. Their spirits, once released, will fill the urn. Oh, and try not to die while holding it. The Urn of Voices is not discerning.
QUEST OBJECTIVES
Collect 30 Ounces of Soul from enemies within Tal'gurub.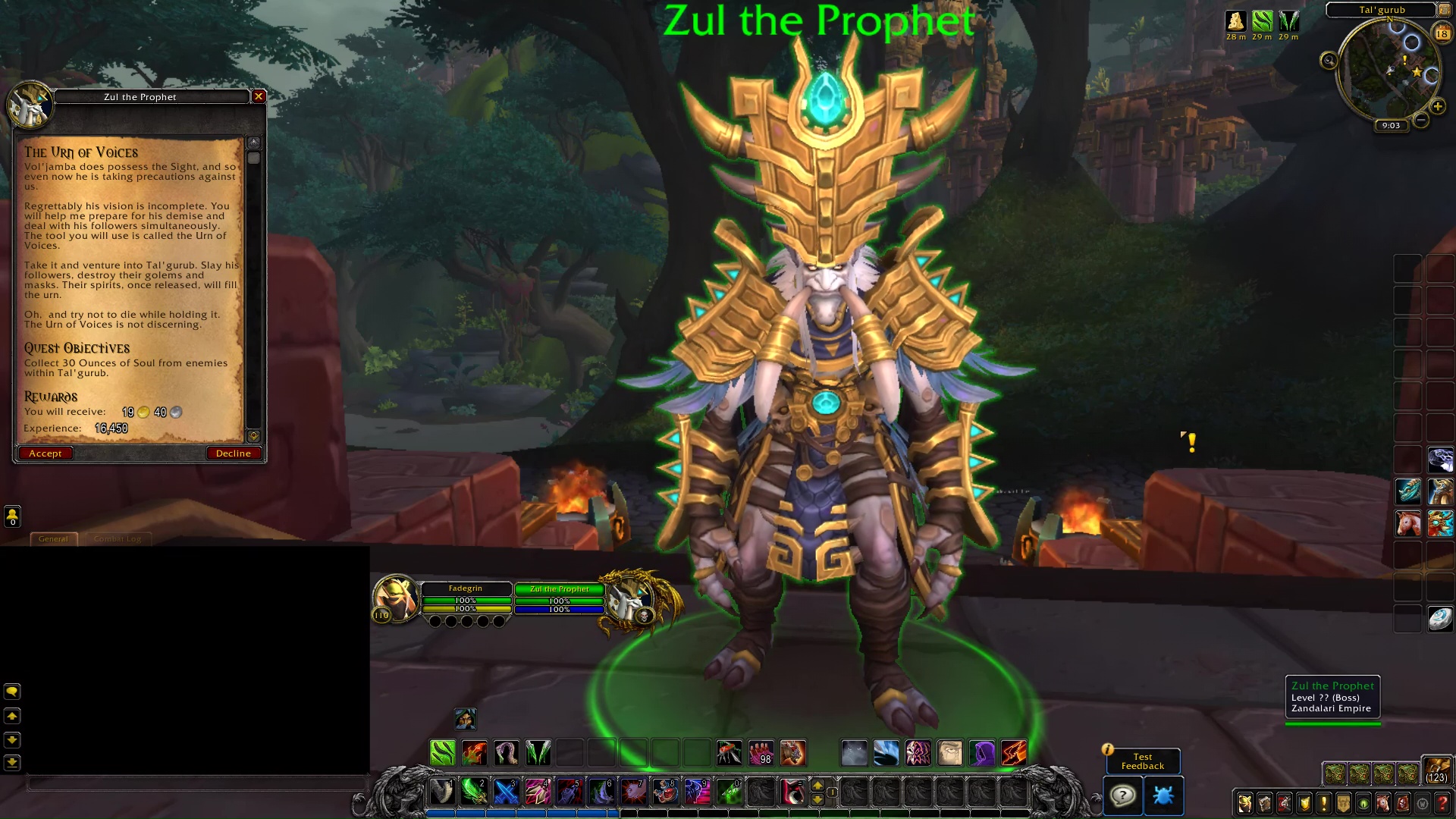 PROGRESS
Zul the Prophet: I got words for my old student. You will find me when you are finished dealing with de fools that answer to him.
TIP: Zul the Prophet will be moving location each time you turn in his quests, as you advance deeper through Tal'gurub. Make sure to check the map before heading to turn in to check out where he moved to.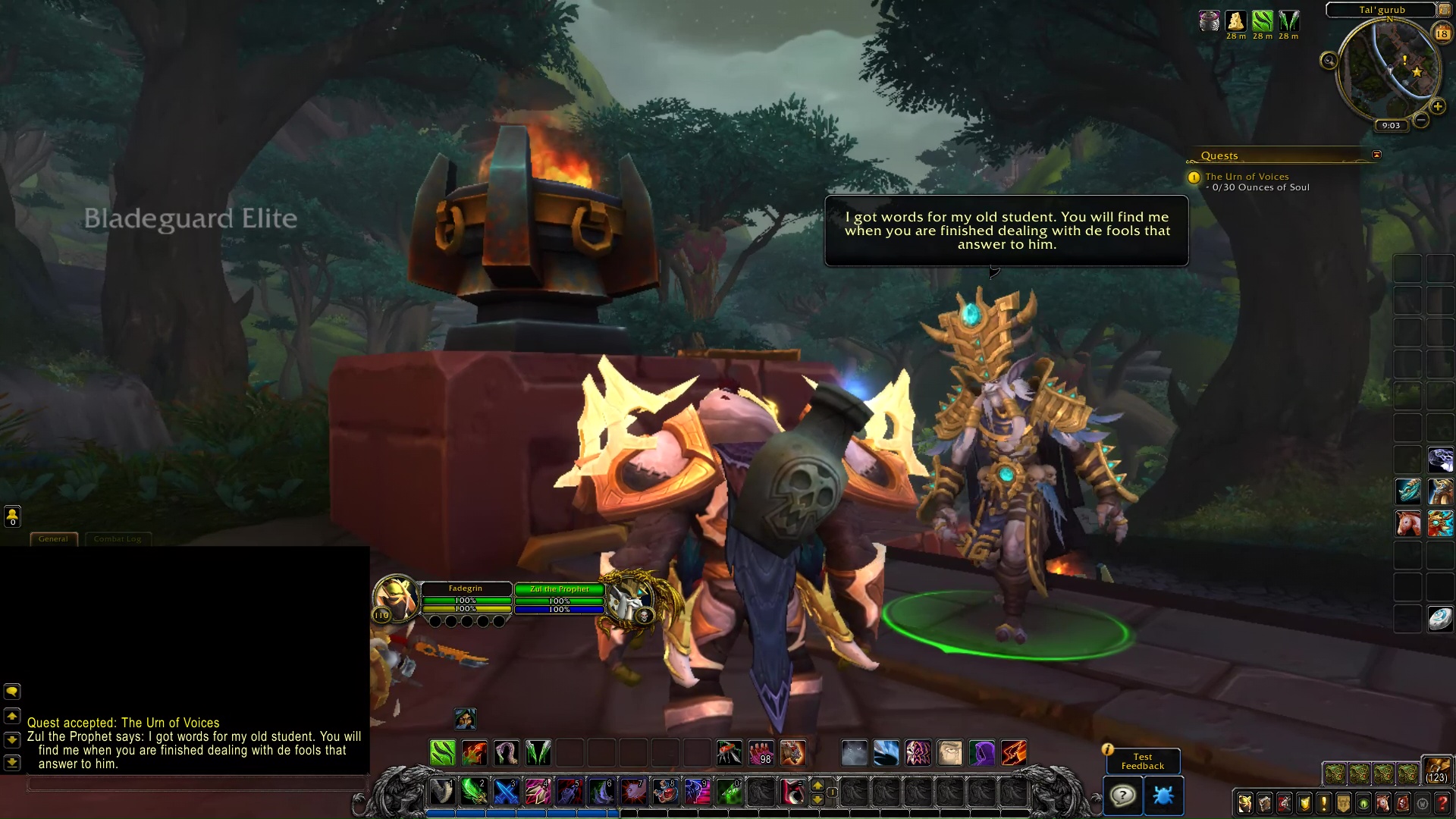 TIP: Ounces of Soul drop from Jambani Crusher (golems), Jambani Spirit Twister, and other mobs in the area. You don't loot them. You get credit for killing each type of mob up to 2-3 Ounces of Soul per kill. The golems drop 3.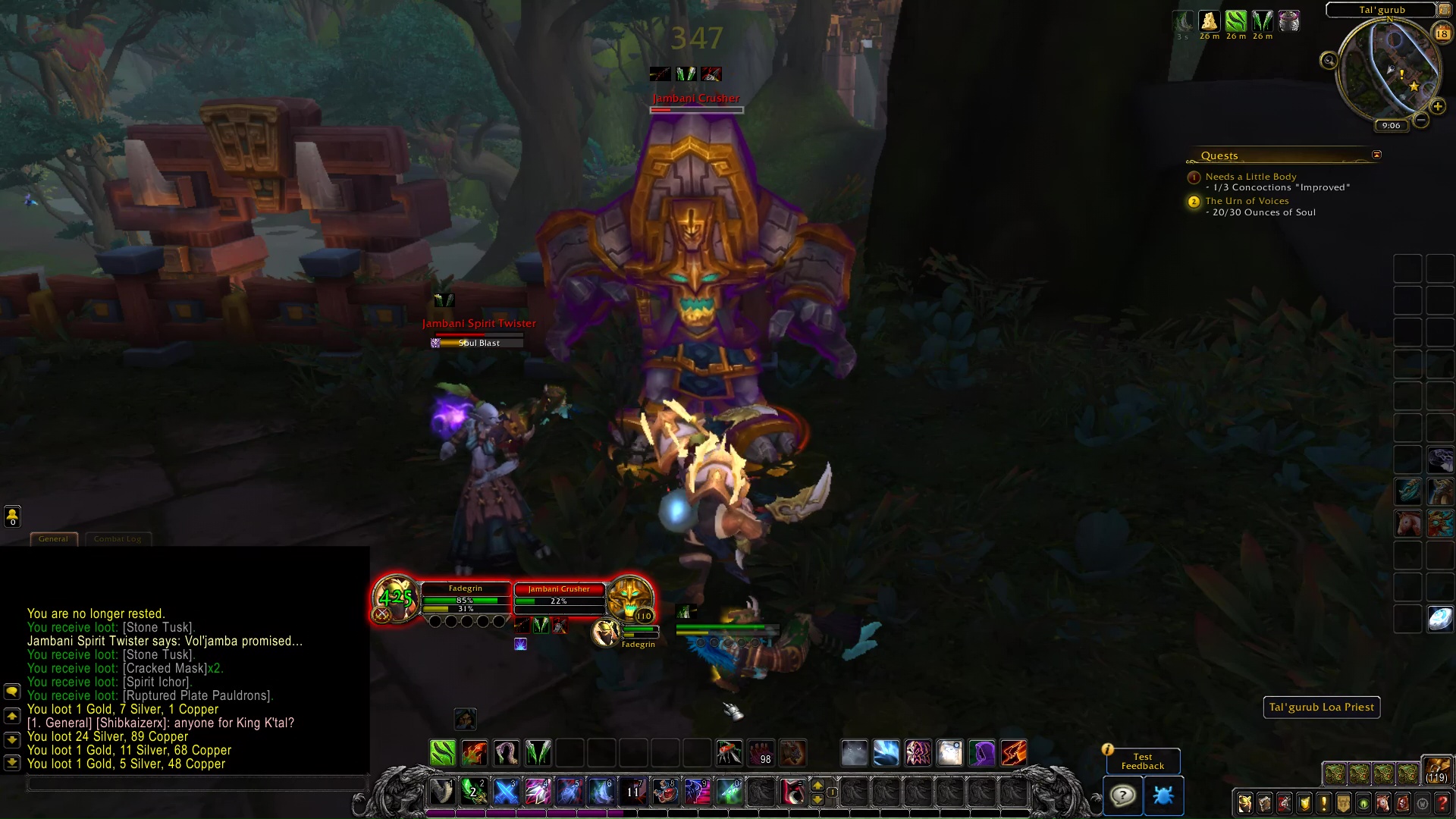 COMPLETION
Zul the Prophet: All according to plan. Do not worry for them – this was always their fate.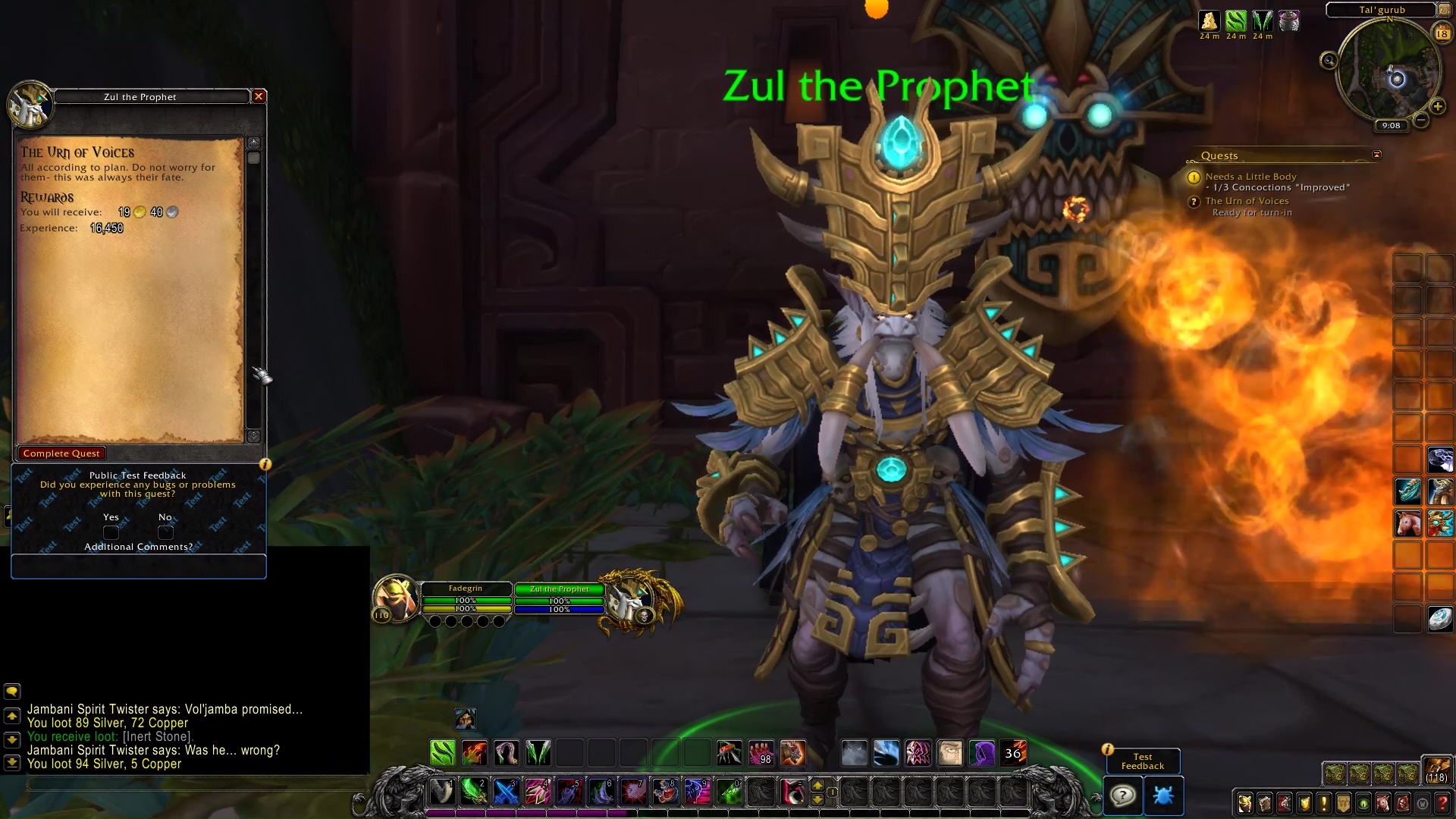 The Urn of Voices