Wardruid Loti: We be doing our best to contain da fightin' in Zanchul and not let it spill out into da other terraces, but we can't hold for long.
If ya gonna help, start by freein' Wardruid Loti. Dey be trying to break her on da platform above with a dark ritual.
Her soul be bound to a fetish. Ya gotta find dat fetish if ya gonna free her.
QUEST OBJECTIVES
Recover the Fetish of Loti.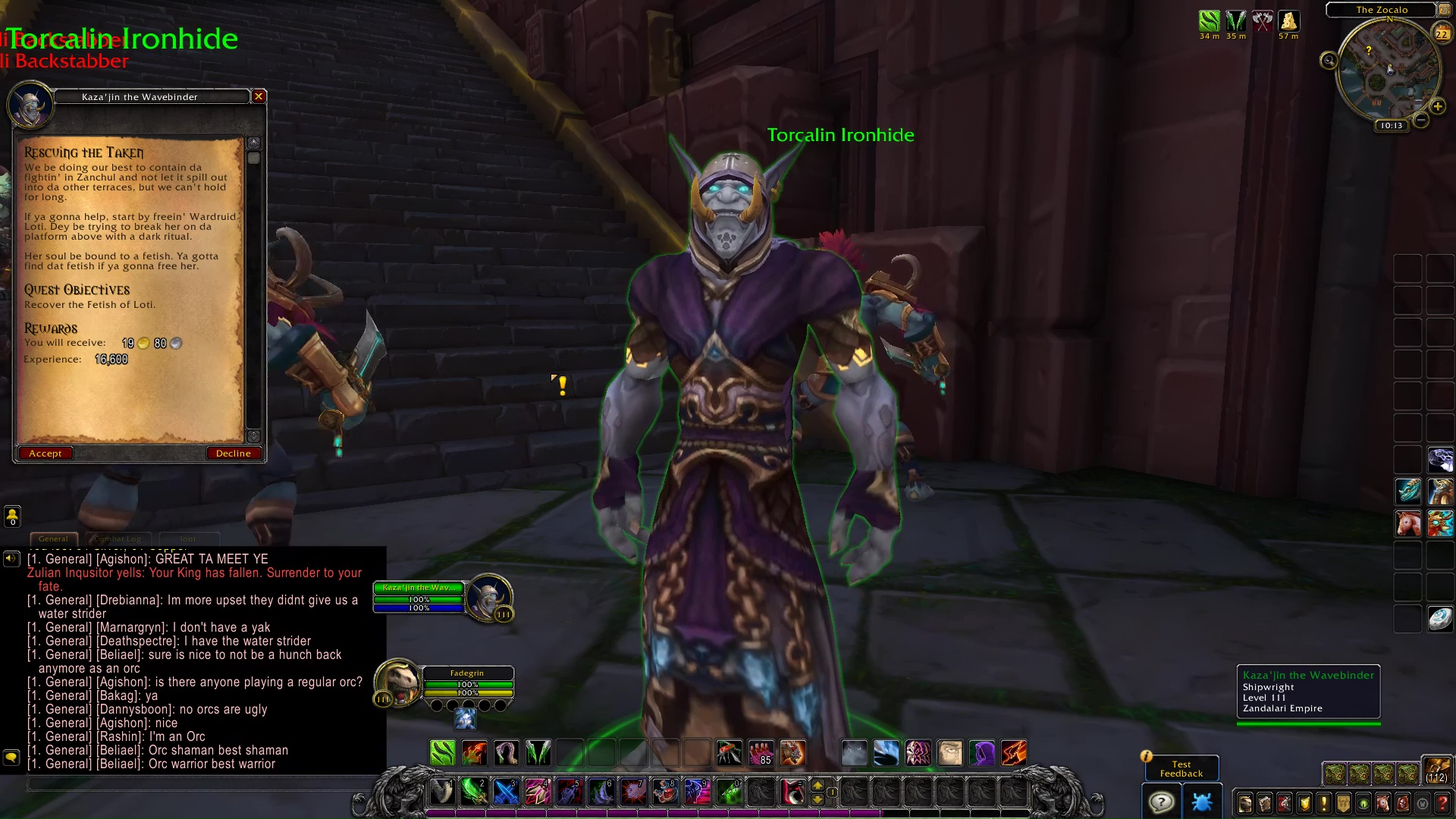 PROGRESS
TIP: Hexmother Kala is located at the southern corner of Zanchuli, standing on the Altar of Gonk.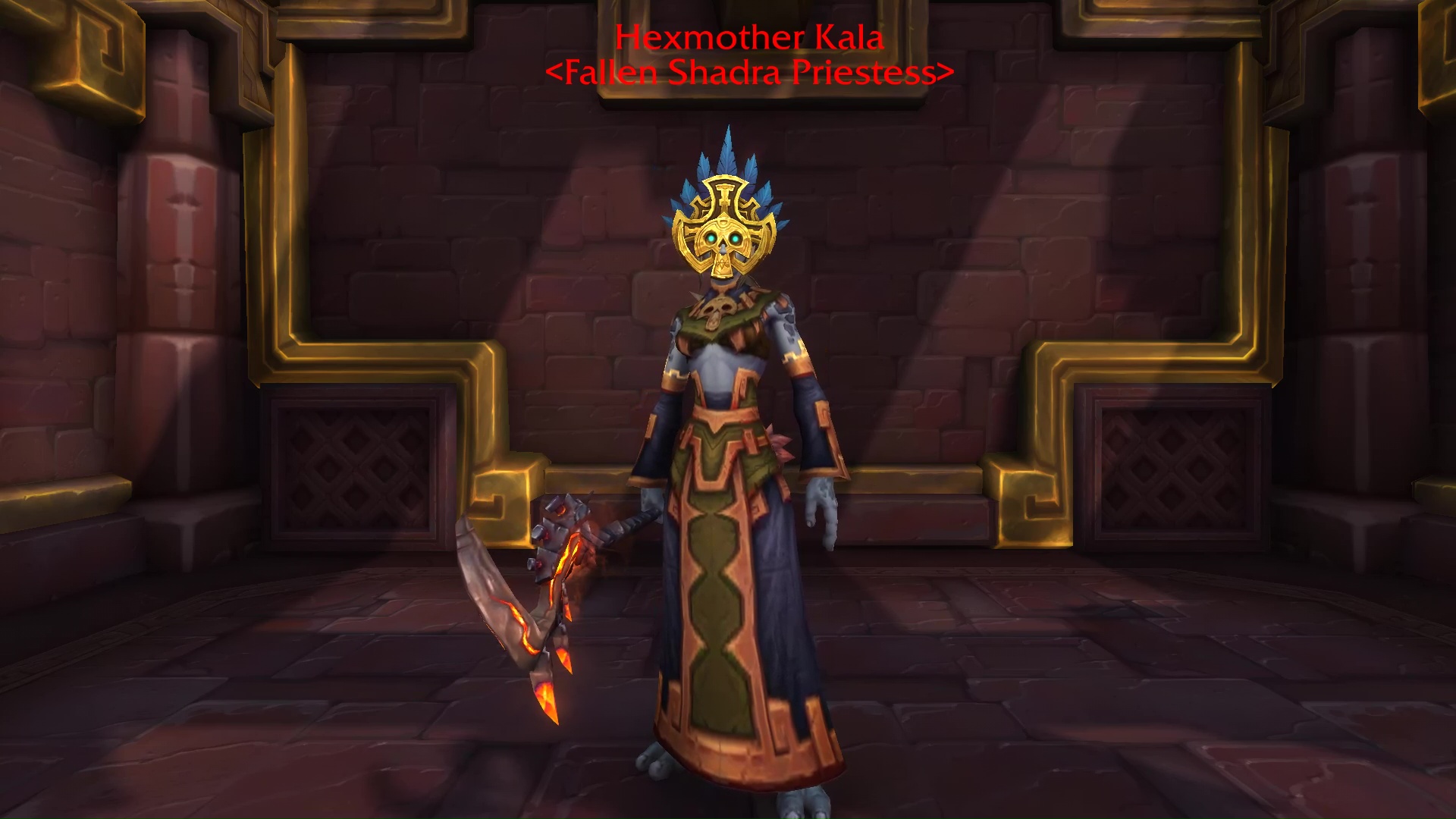 COMPLETION
Wardruid Loti: Find… da… fetish.
Wardruid Loti: Free at last! Oh, da pain be comin' for dem now.
Rescuing the Taken