Tsunga: Your timing is most fortuitous, stranger. I thank you for your assistance. Things are not peaceful in Gorilla Gorge. The kaja'mite has given us great intelligence and wit. With intelligence has come war. My brethren are those who do not wish to fight. Neither the Zandalari trolls nor each other. But for our passivity we have been persecuted. Please free my comrades. They will be in cages all throughout the gorge and under guard. Make haste!
QUEST OBJECTIVES
Rescue 6 Pacifist Gorillas.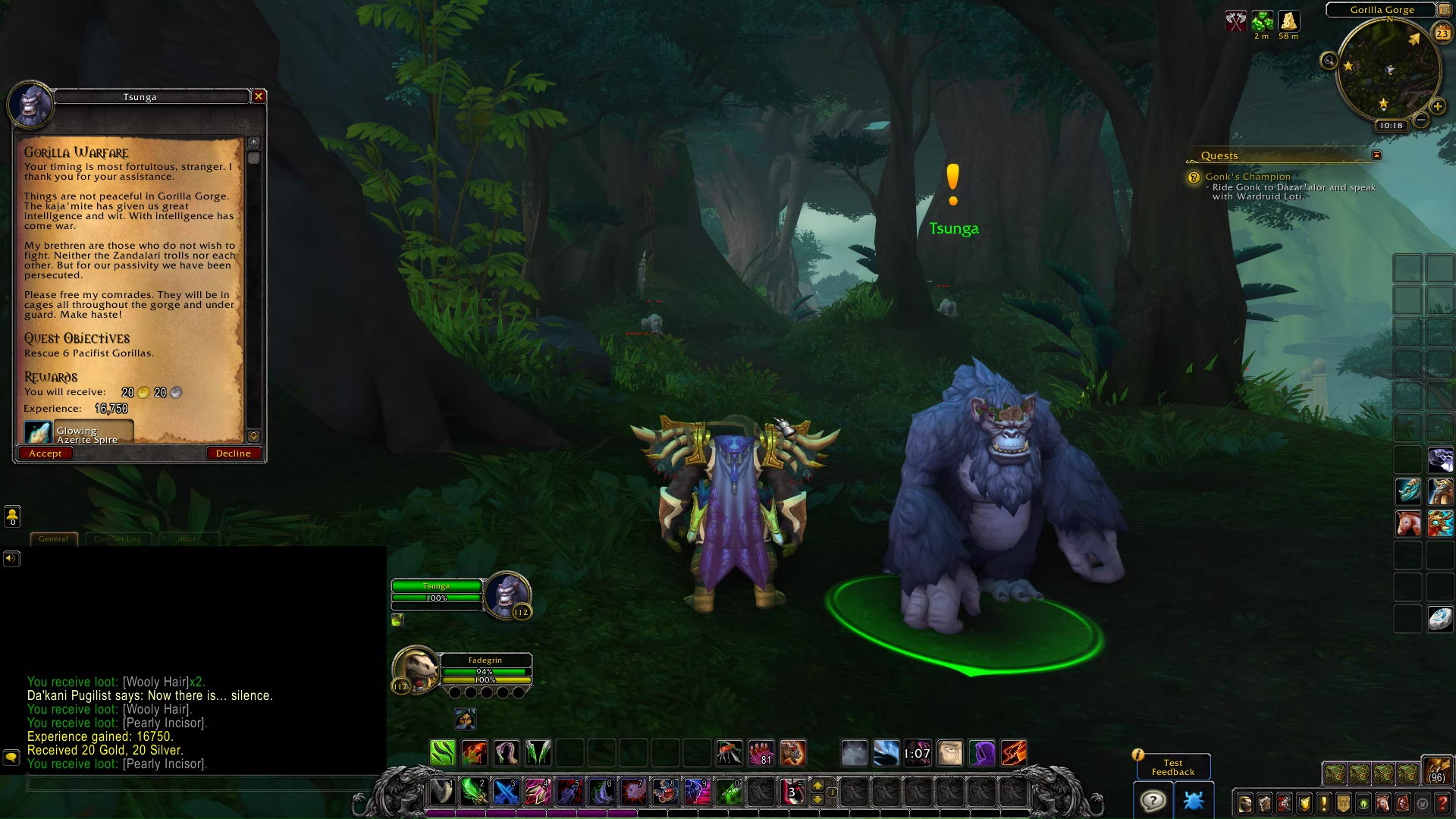 PROGRESS
Tsunga: I am not a fighter. I will meet you deeper in the Gorge when you have freed my brethren.
Peace-Loving Gorilla: Thank you, friend.
Tsunga: With my brethren freed, I will seek out the Zandalari in Tor'nowa. There is nothing left for us here.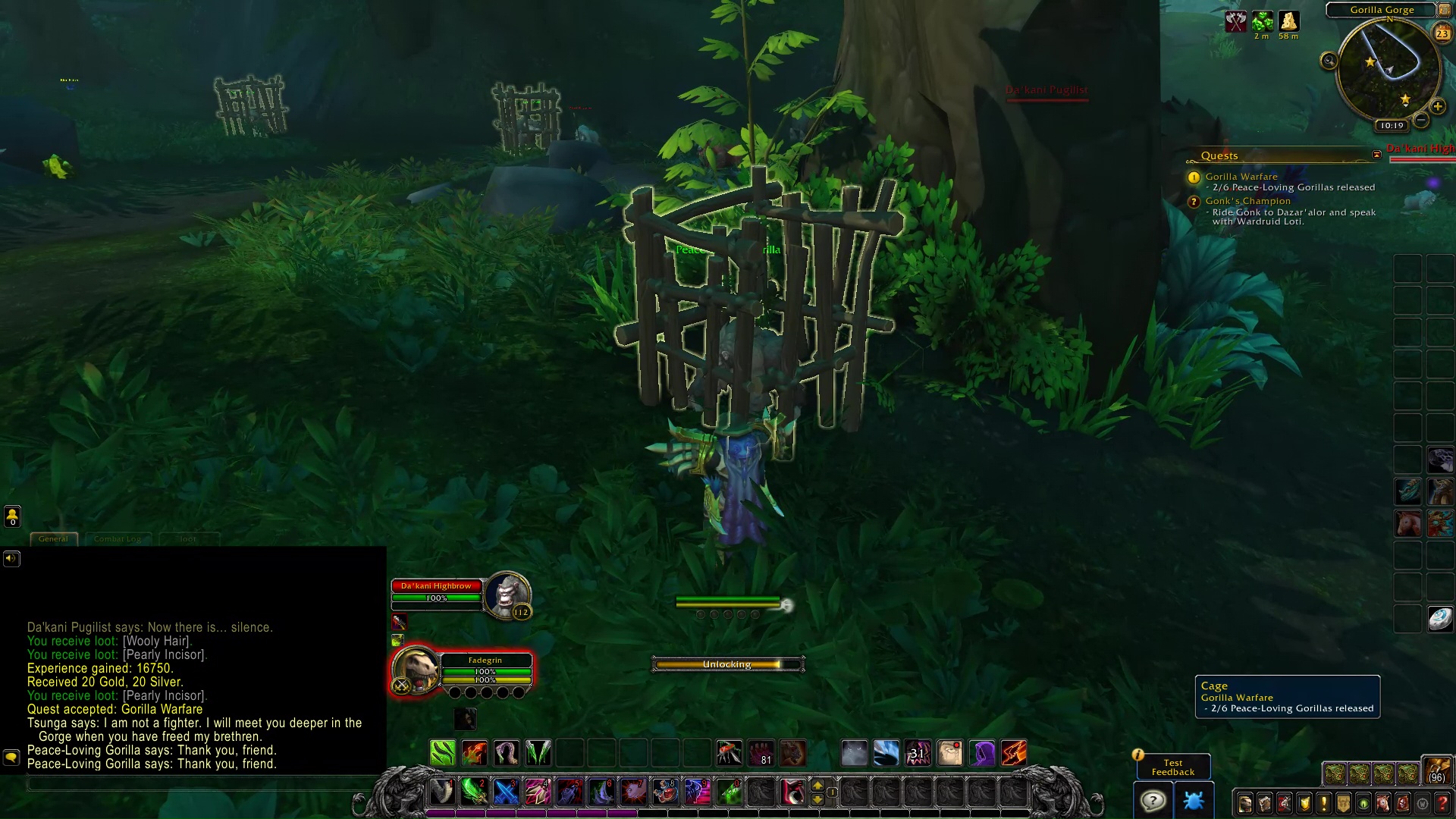 COMPLETION
Tsunga: Thank you my friend! I saw the bravery with which you granted freedom to my comrades. We shall speak more anon.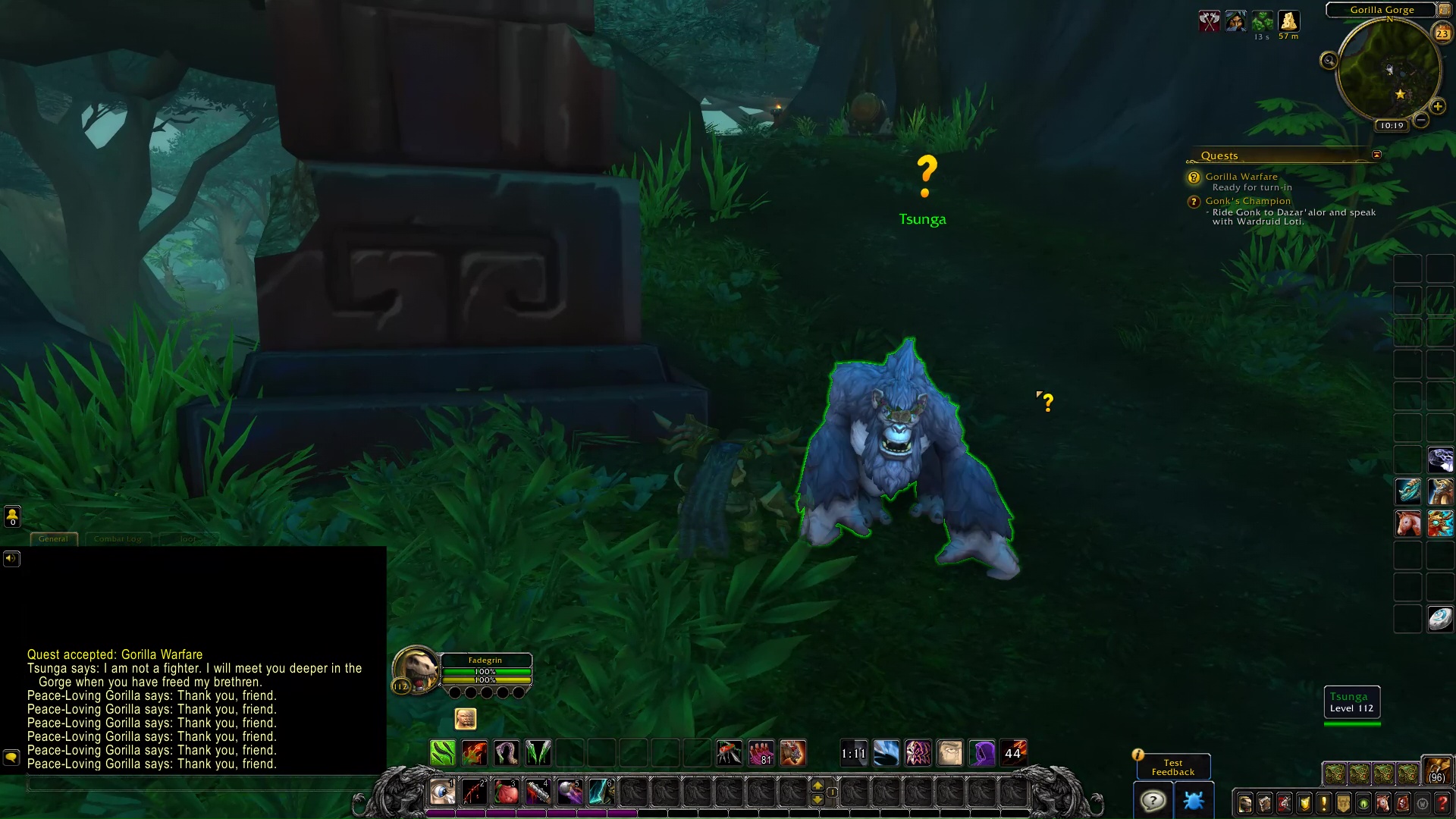 Gorilla Warfare