Scrollsage Rooka: Normally I am not a violent tortollan but if there is one thing I cannot abide it is a scoundrel using children for his own profit.
The street scamps appear to be working at the behest of a ring leader. I do believe they call him "Mista Nice" though I suspect the name to be sarcastic in nature.
I have a scroll here that can let you move among the scamps and see if they lead you back to Mista Nice. If they do, slay him and I shall pay you a bounty.
QUEST OBJECTIVES
Find and slay Mista Nice.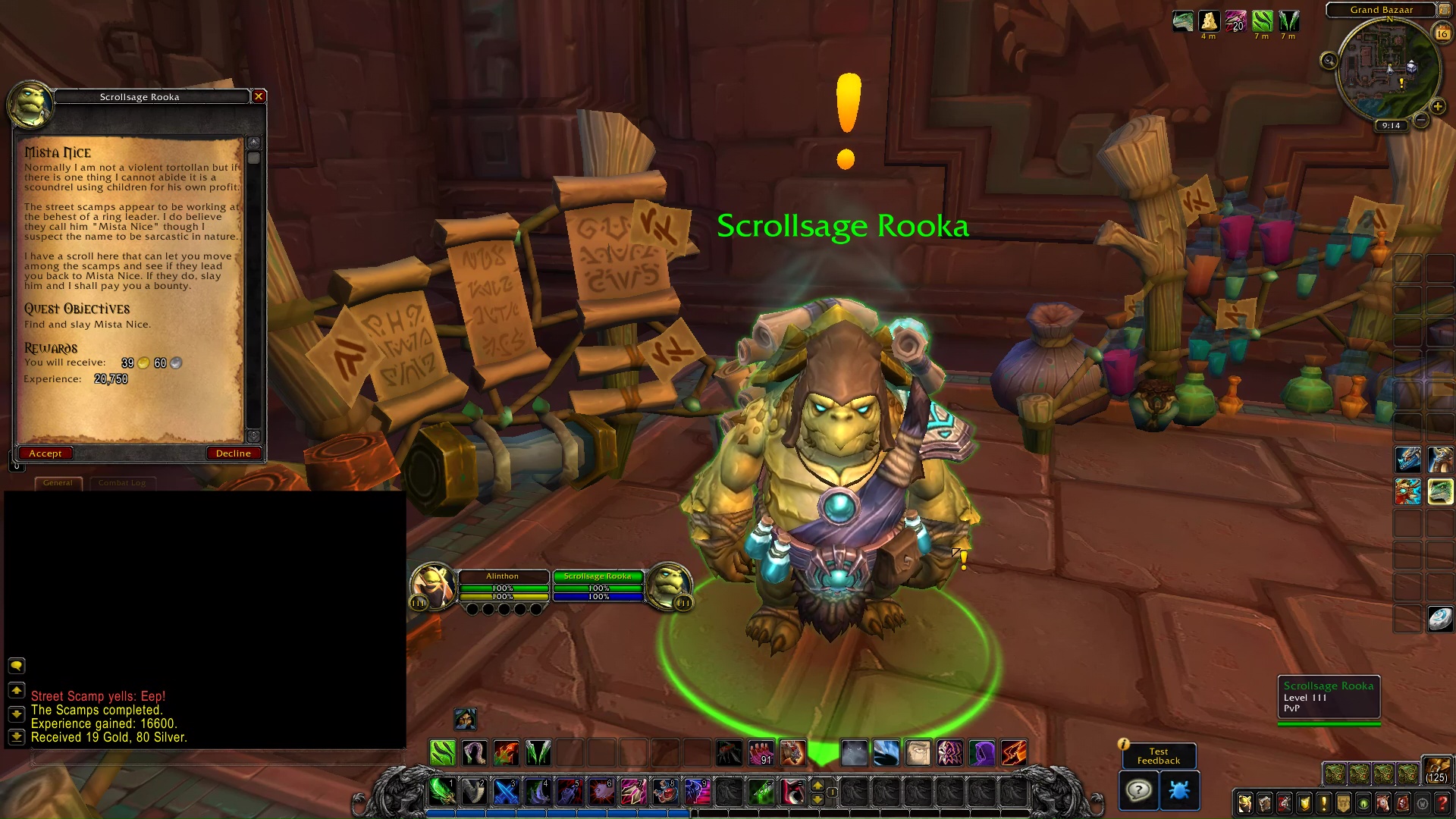 PROGRESS
Scrollsage Rooka: And they said I was a fool for keeping a scroll so "overspecialized." Bah!
NOTE: Rooka transform the player into a zandalari troll child.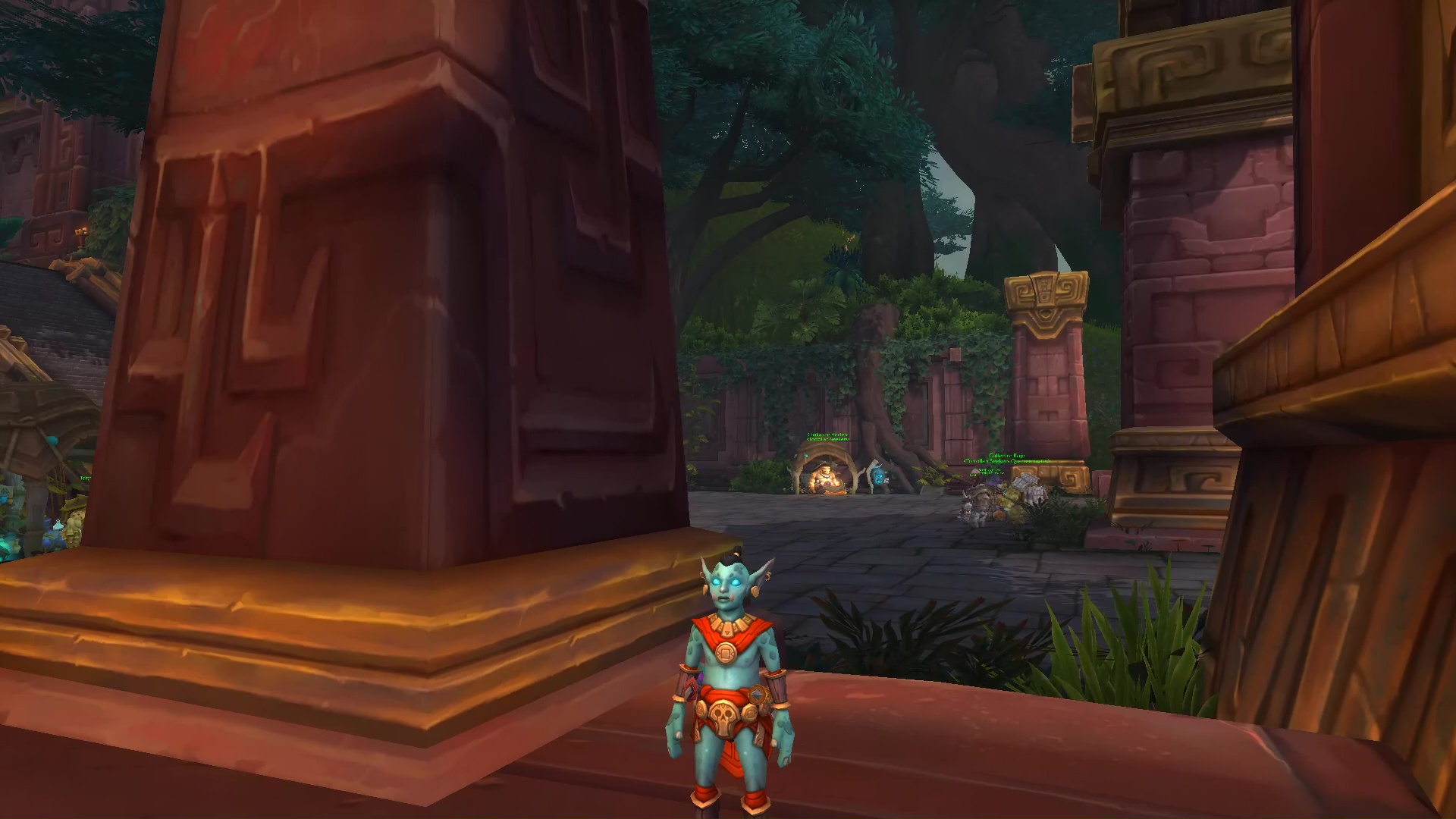 TIP: Go up the nearest stairs, and talk to Orphan Toe. Follow him to Mista Nice's hideout: The Orphanarium. If you lose your disguise, return to Rooka for another one.
Orphan Toe: You new? Who you be? Mista Nice not gonna be happy dat you not come see him first. You better come with me.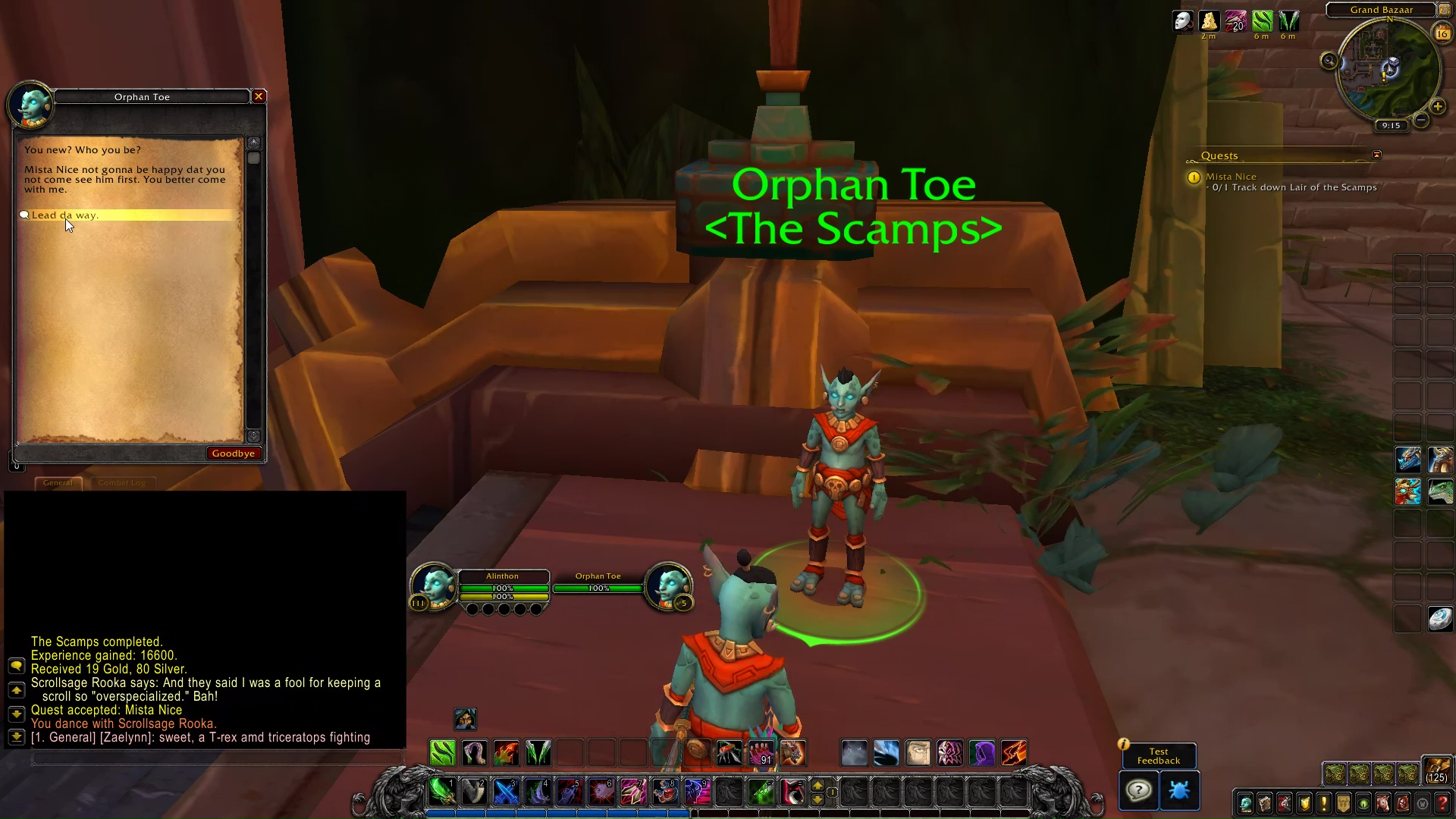 Mista Nice: Oh no ya don't, outsidah! Ya not gonna be takin' from me my moneymakahs!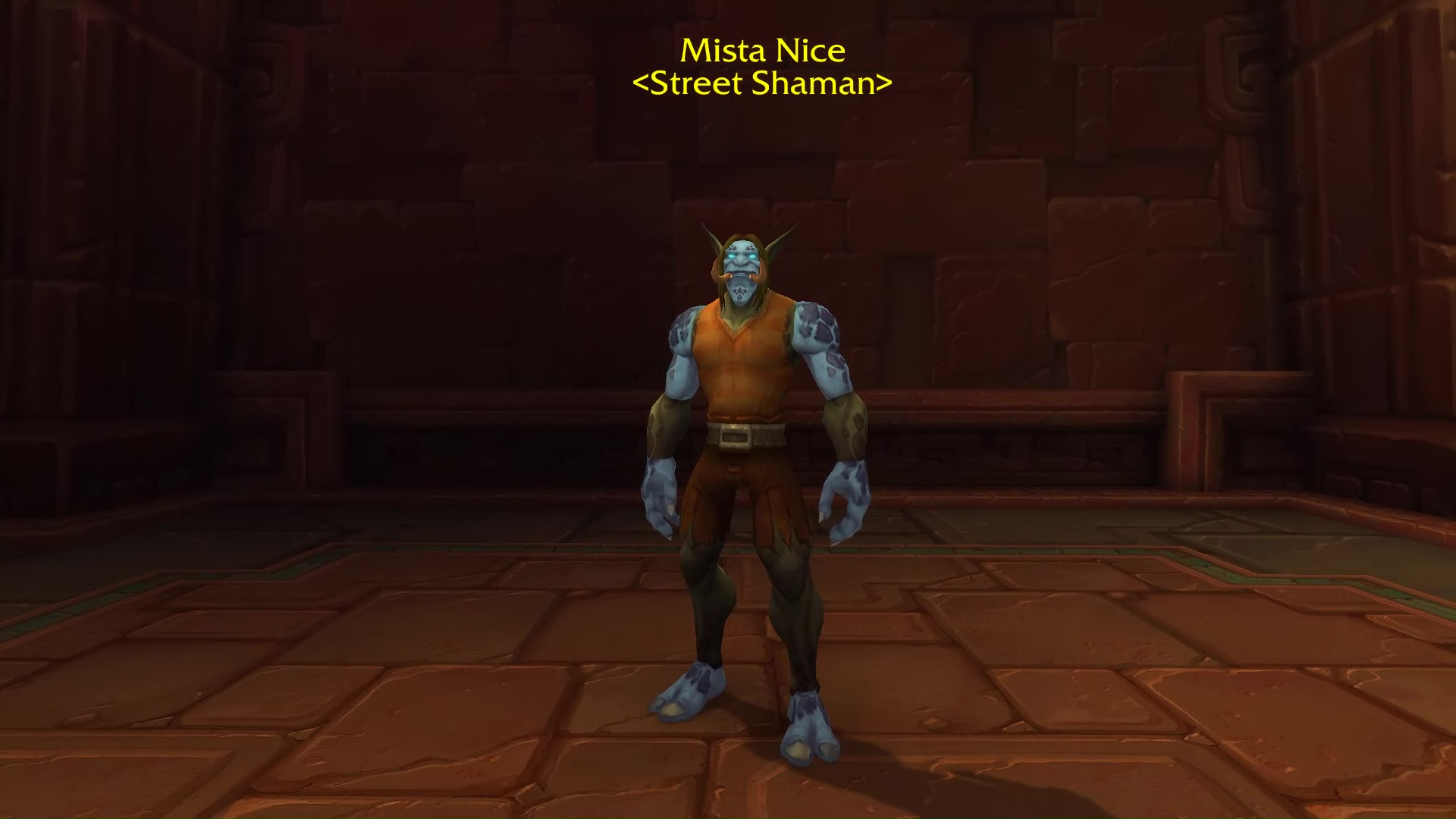 COMPLETION
Scrollsage Rooka: Have you found the dastardly mastermind Mista Nice yet?
Scrollsage Rooka: Excellent. One less evil troll off the streets. Of course, you can assume they will organize again soon. They always do.
Mista Nice