Zolani: Where be da guards? Princess Talanji had convinced King Rastakhan to permit outsiders in our port. For the first time in centuries we allowed non-trolls to set foot on our shores and peddle their wares. And now trolls of lesser tribes seem to think they can take advantage of these merchants? I will not allow this sort of behavior. While I investigate why da merchants not be protected, I want you to work your way through the bazaar and slay any thugs you find. Send dem a message.
QUEST OBJECTIVES
Slay 15 Dockside Ruffians.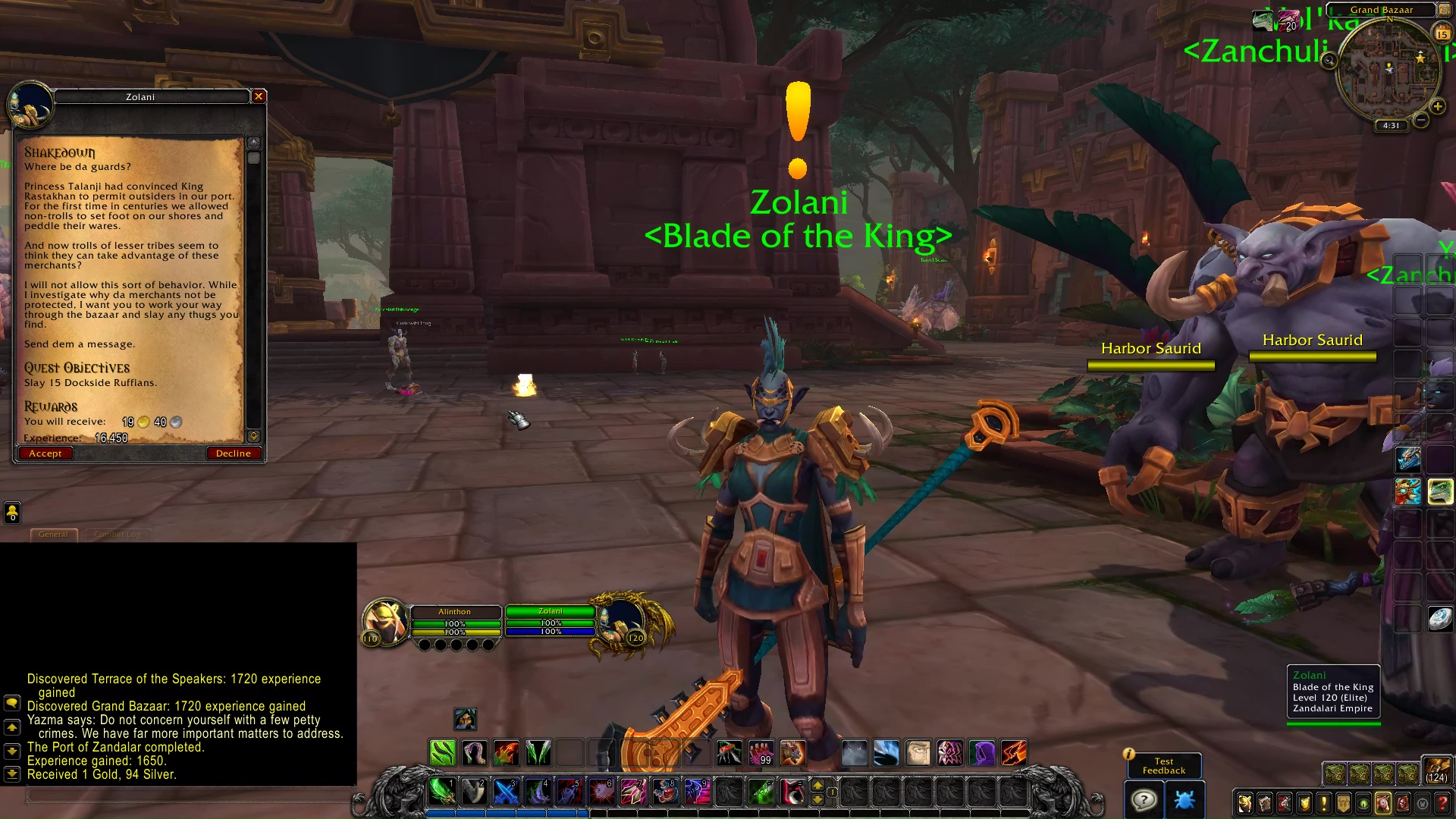 PROGRESS
TIP: You are actually looking for NPCs with yellow tags: Amani Thug, Sandfury Thug, or Gurubashi Thug.
Amani Thug: I've heard of you, (Name)! Killing you will make me a hero.
Gurubashi Thug: Ya be late on your protection payment again.
Sandfury Thug: Haha. Ain't no one goin' to save you but me.
Gurubashi Thug: The Zandalari can't ally with you if you be dead.
Yazma: Do not concern yourself with a few petty crimes. We have far more important matters to address.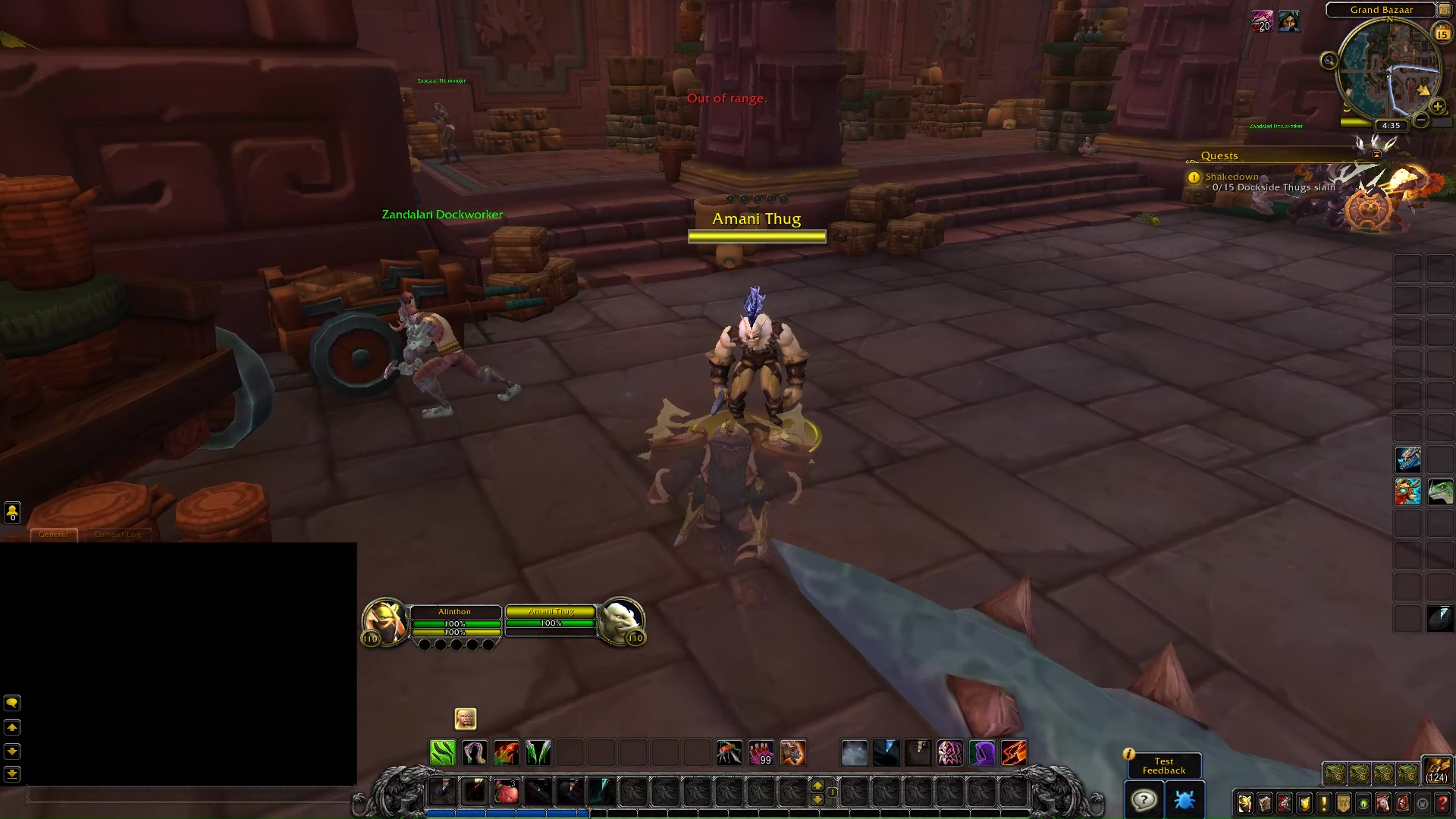 COMPLETION
Zolani: You have my thanks. I think having someone of the Horde dispense this justice was extra fitting. Da fact dat we have left our harbor so unprotected worries me greatly.
Shakedown