Zolani: There be no reasonin' with the mogu. Dey only value one thing — strength. Dat be somethin' da Zandalari have like no other, but our forces be spread thin. We are simply not prepared to fight dem. You have proven yourself a capable warrior — for |5. Won't ya be our 'ambassador' to these brutes? Show dem that da Zandalari do not stand alone!
QUEST OBJECTIVES
Slay 8 Kao-Ren Marauders, Subjugators, or Charged Sentinels.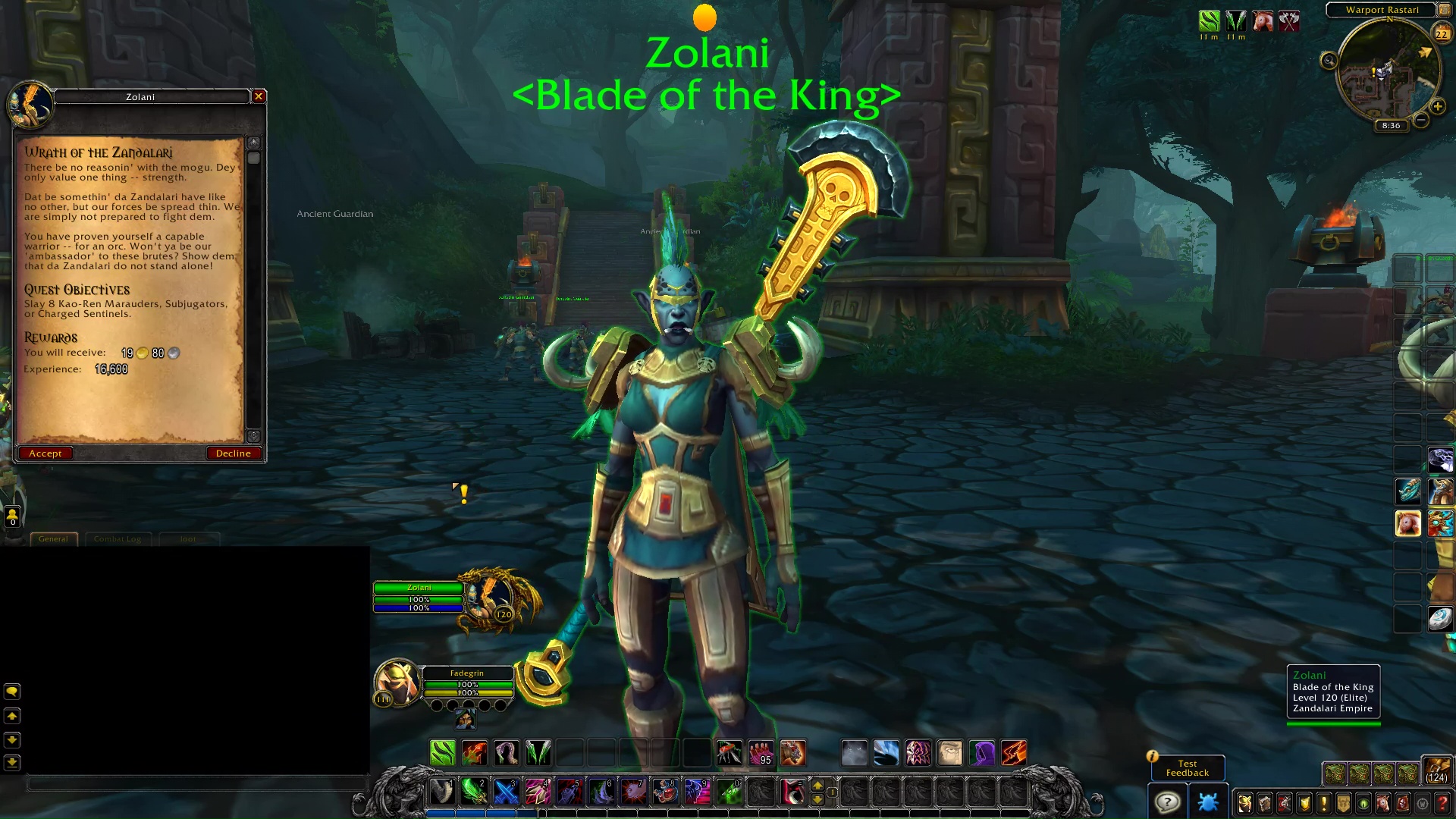 PROGRESS
Kao-Ren Marauder: The thunder… can never… be silenced…
Kao-Ren Subjugator: We will reforge our empire with your bones!
Kao-Ren Subjugator: Even stone… breaks…
Kao-Ren Subjugator: You will serve!
Kao-Ren Subjugator: A thousand battles… a thousand victories…
Kao-Ren Marauder: You will make a fine slave!
COMPLETION
Zolani: You fight well, but our work be far from over.
Wrath of the Zandalari