Rokor: This naga infestation is a mess. They are here for the same things we are, though I doubt for the same reasons. I want you to gather three very specific scrolls the naga stole from us, and take them to my brother, Scrollsage Goji. He is one of the few that remains, on land, able to unlock the secrets held within. It's best they are in our, safer, hands.
QUEST OBJECTIVES
Collect the 3 Scrolls of Gral.
Edicts of Gral
Scroll of Purify
Waves of Power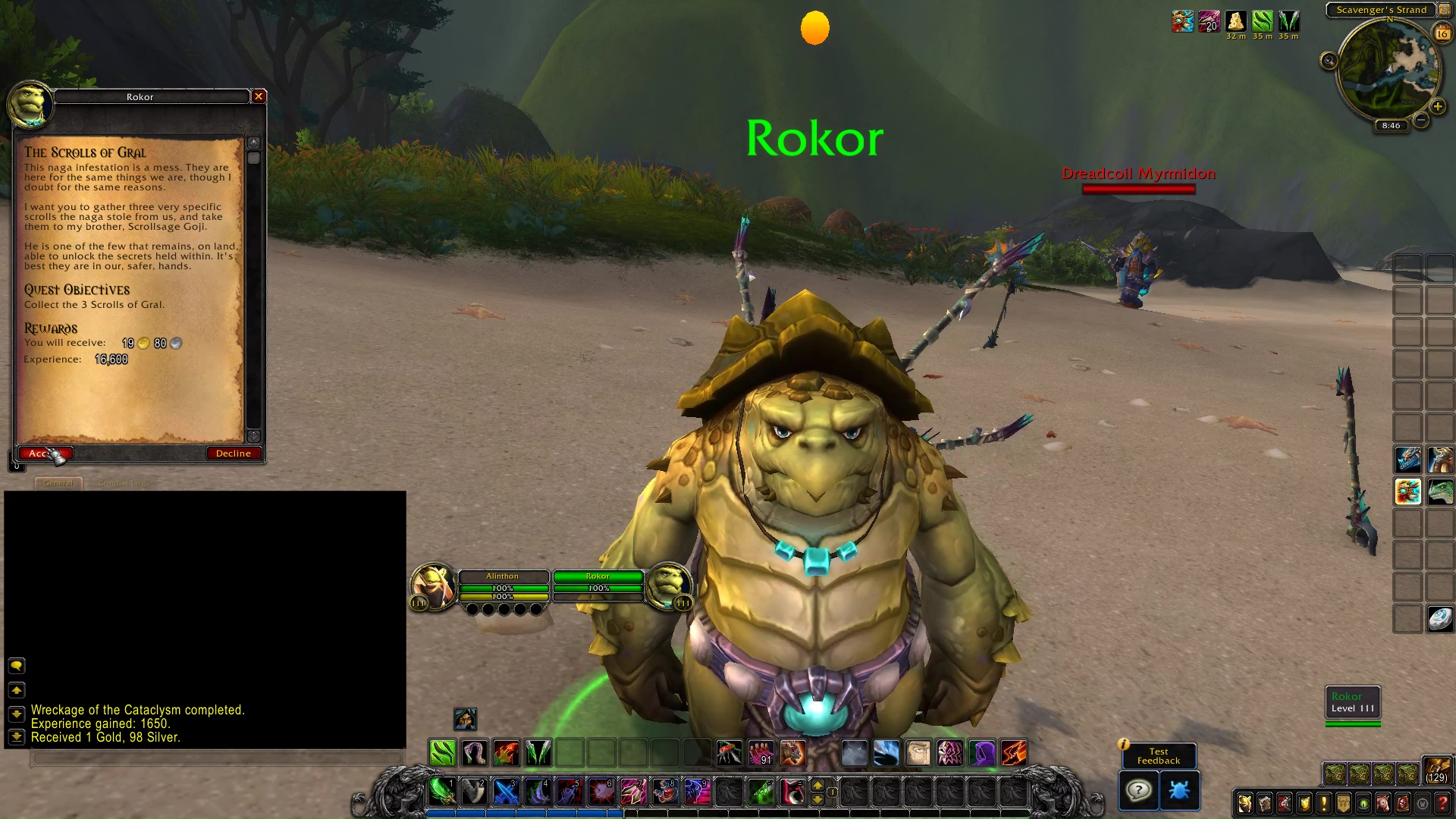 PROGRESS
COMPLETION
Scrollsage Goji: Ah, (race). I was always fascinated by your native language.
Scrollsage Goji: We need these scrolls to complete our collection. I dare not think how the naga could use the secrets within these scrolls, should they have deciphered them.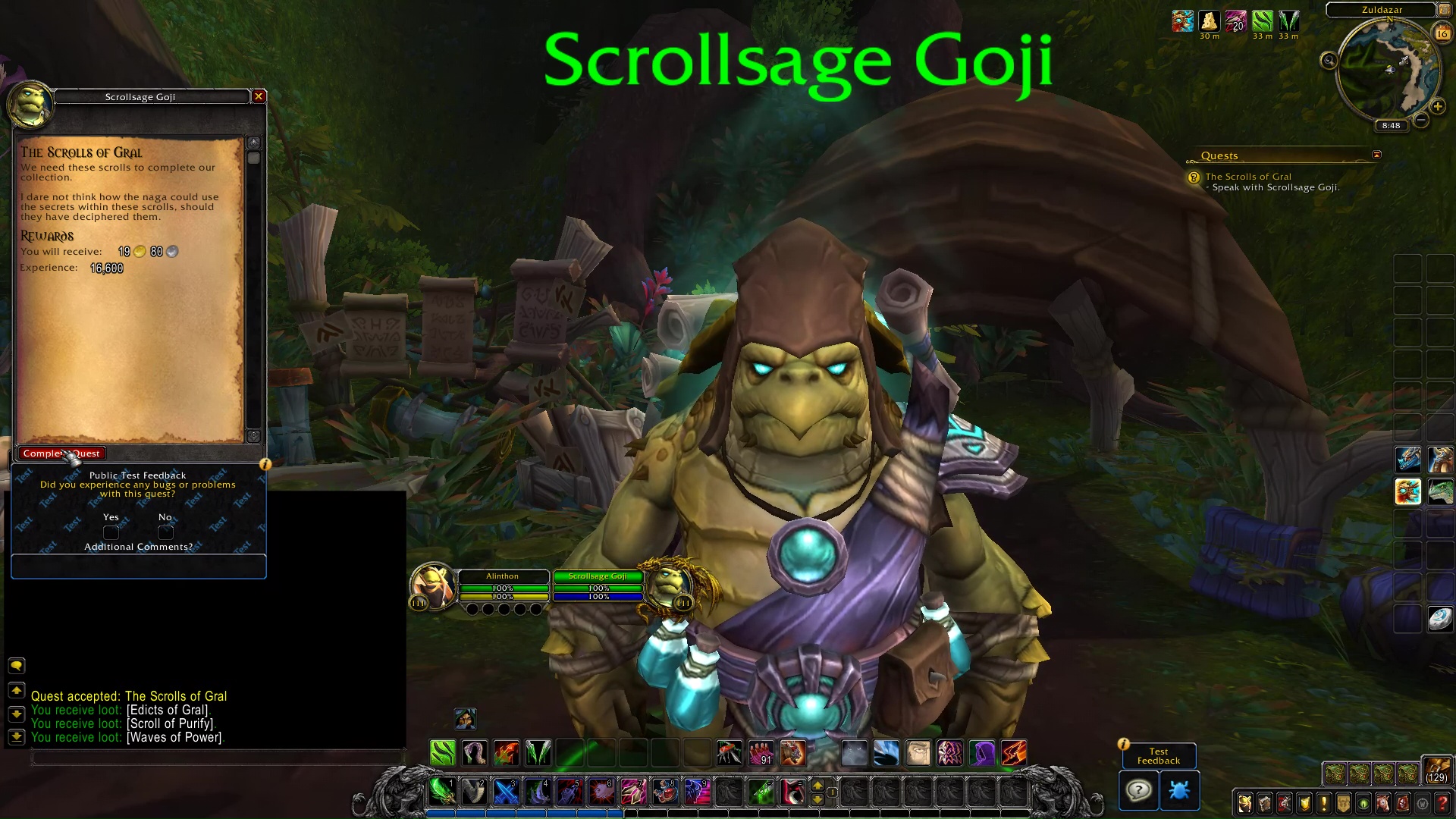 The Scrolls of Gral