Zolani: The crime you uncovered is only a symptom of a much larger concern. We must present dis to Rastakhan but without any within da Zanchuli Council hearing.
Luckily, Rastakhan be a clever King, which is something his opponents often forget.
I have prepared a report in a code made by King Rastakhan and known only to myself and my brother Habutu. Bring it to Habutu and he will see that it gets to the King's ear.
QUEST OBJECTIVES
Deliver Zolani's report to Habutu at the Golden Throne.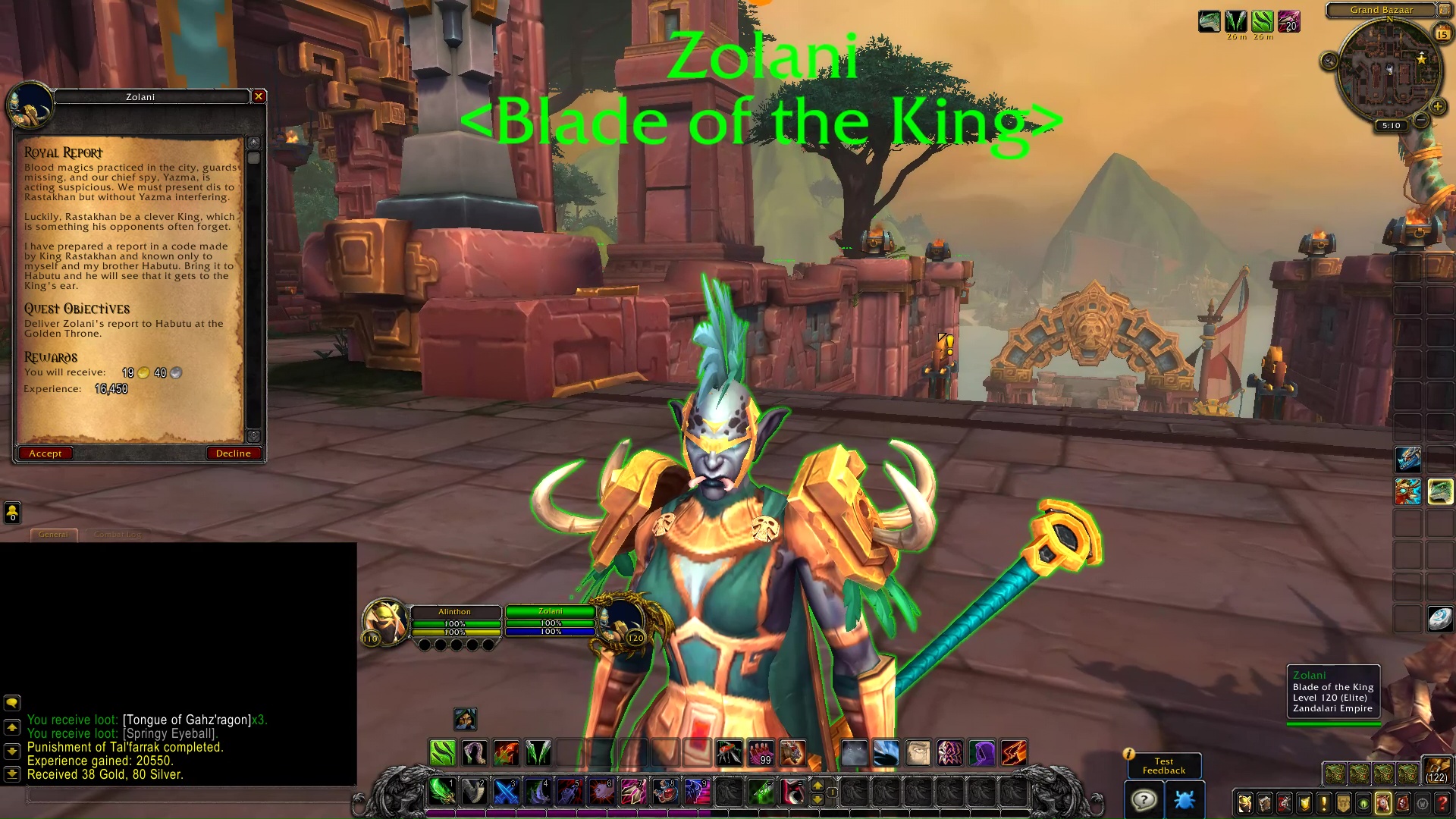 PROGRESS
Yazma: Yes, yes. So perhaps we have a teensy bit of a problem down here. It is nothing we need to bother de king with. I will inform Zul. He will decide whether it is worthy of Rastakhan's attention.
TIP: Take the Grand Bazaar flightmaster to the Horde Embassy.
COMPLETION
Habutu: Hmm. Zolani speaks highly of your deeds. Perhaps we may not need to kill you yet.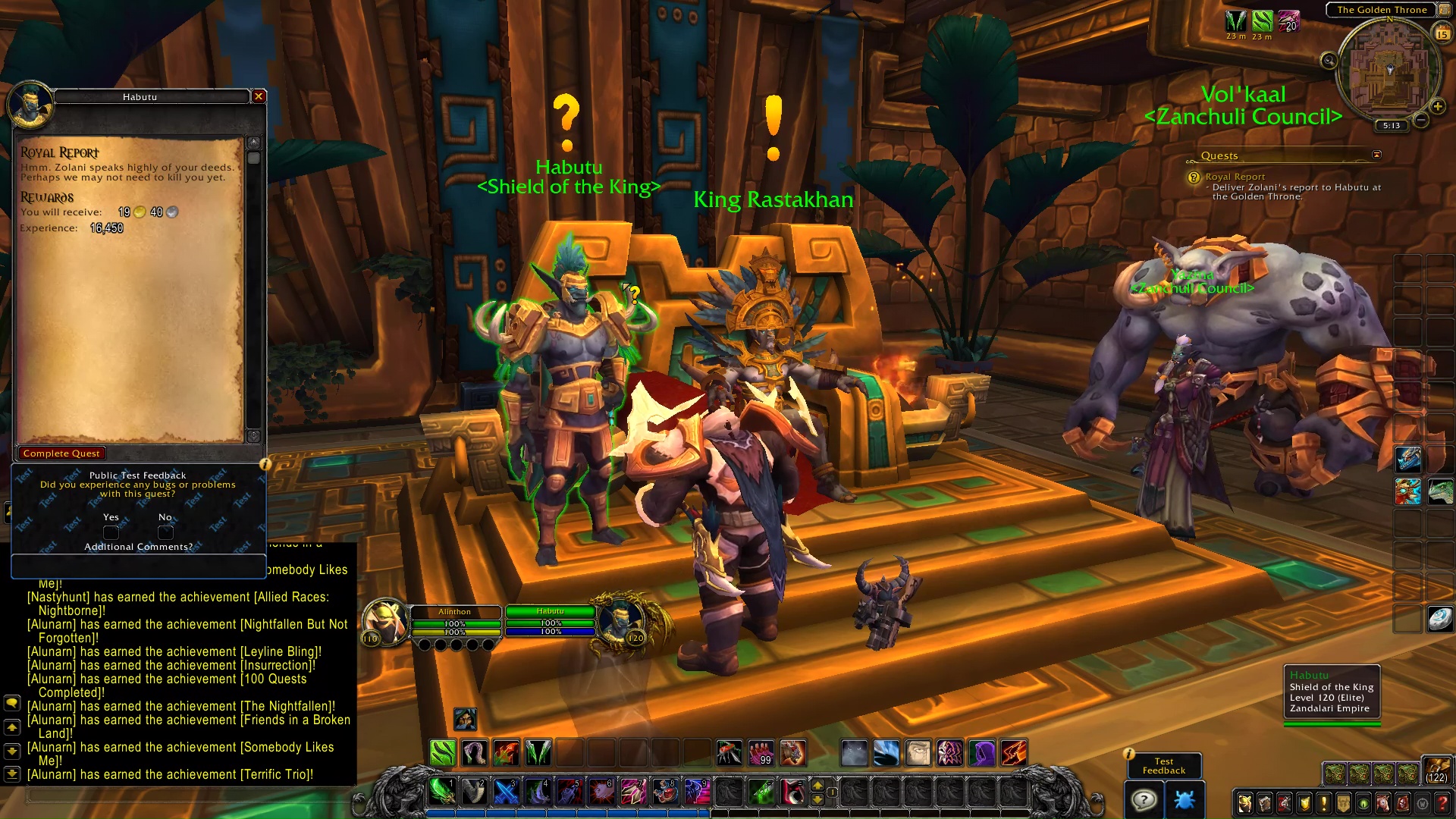 Zul the Prophet: My king, da mogu be my servants. If there be an uprisin', it best be me who's puttin' it down.
King Rastakhan: You had your chance. De Zandalari will never live in fear of your pets so long as I rule. Habatu, Zolani, secure the warport. And take this 'champion of the Horde' with ya.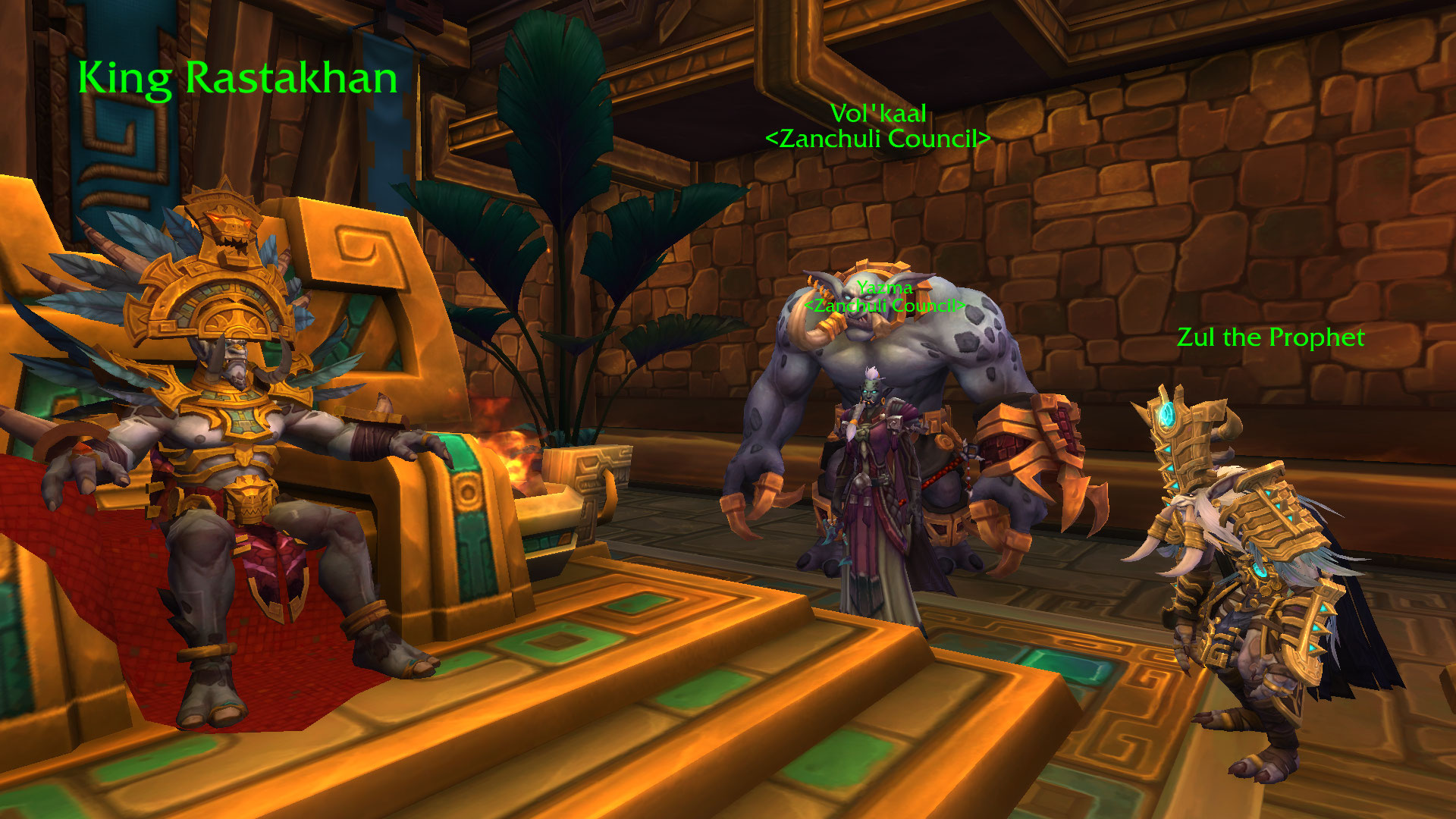 Royal Report