Zul the Prophet: Vol'jamba is busy consolidating his power. His Sight has shown him that he will fight, and perhaps even that he will die, and so he looks to all his tools to save himself. I will need you to be my hands, as he will come as soon as I show myself. You will undo all the preparations he has made for this day. Do as I say and we will both find ourselves enjoying the king's favor.
QUEST OBJECTIVES
Sabotage Vol'jamba's precautions.
Gong sabotaged
Urn of Voices Placed
Urn of Voices Placed
Urn of Voices Adjusted
Bottle of Mojo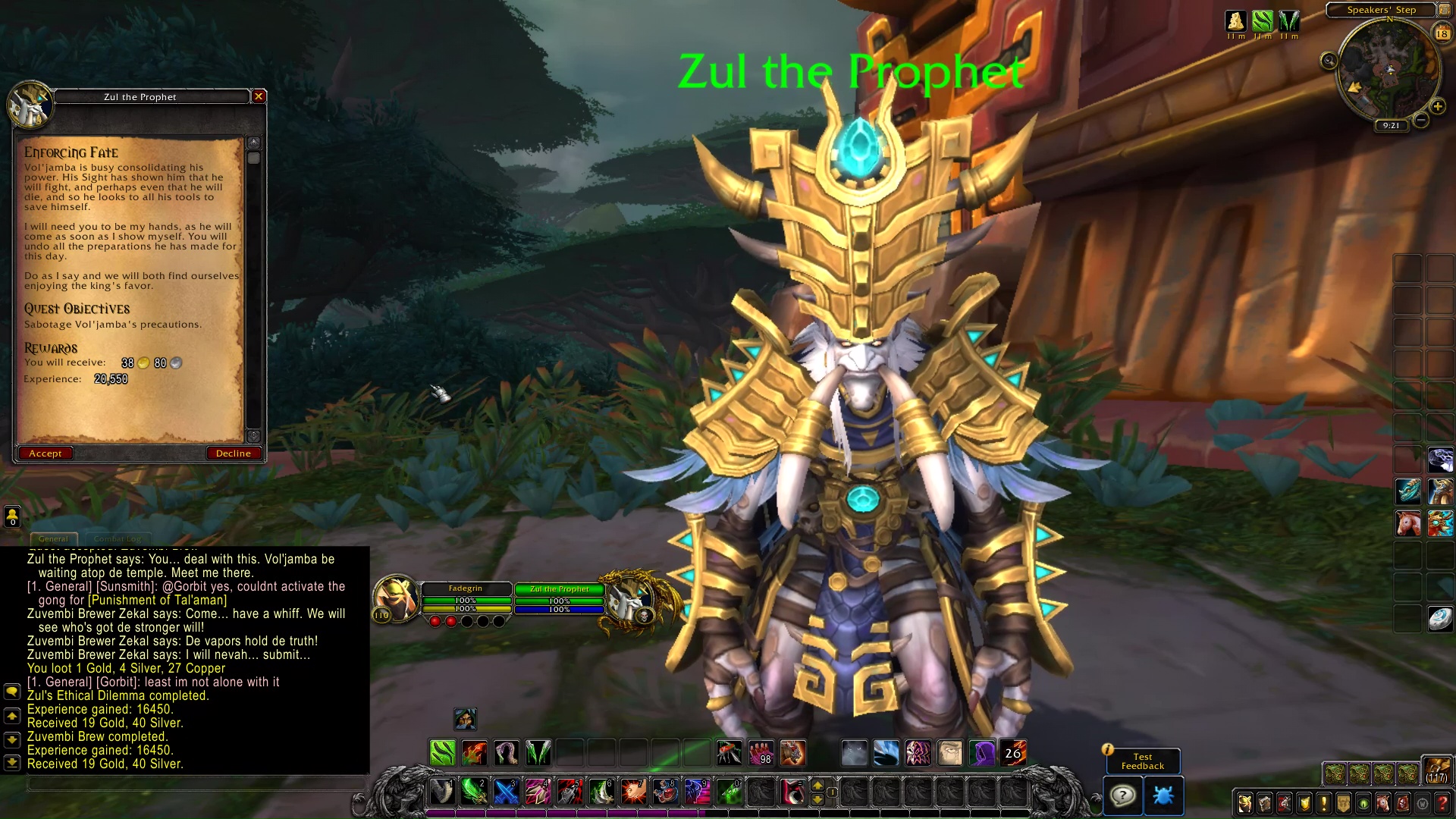 PROGRESS
Zul the Prophet: Take de seal I have given you and stamp it on de gong. His minions will try to stop you. Stay alert.
COMPLETION
Zul the Prophet: His vision is imperfect. We will use this to end him.
(Zul casually drops the flask of mojo to the ground, shattering it.)
Oops.
Enforcing Fate