Habutu: Dis be da primary port for da Zandalari fleet. Thankfully most of our ships were out when da mogu came, but Rastari still be an active fortification for da city. Da mogu did not land on abandoned shores, (class). There be all manner of brave warriors stationed here, fightin' for their lives. Take dis whistle and rally all you can. Our warriors will know its scream and know that dey not be alone.
QUEST OBJECTIVES
Rally 12 Rastari Defenders.
Rastari Defenders rallied
Barricade Destroyed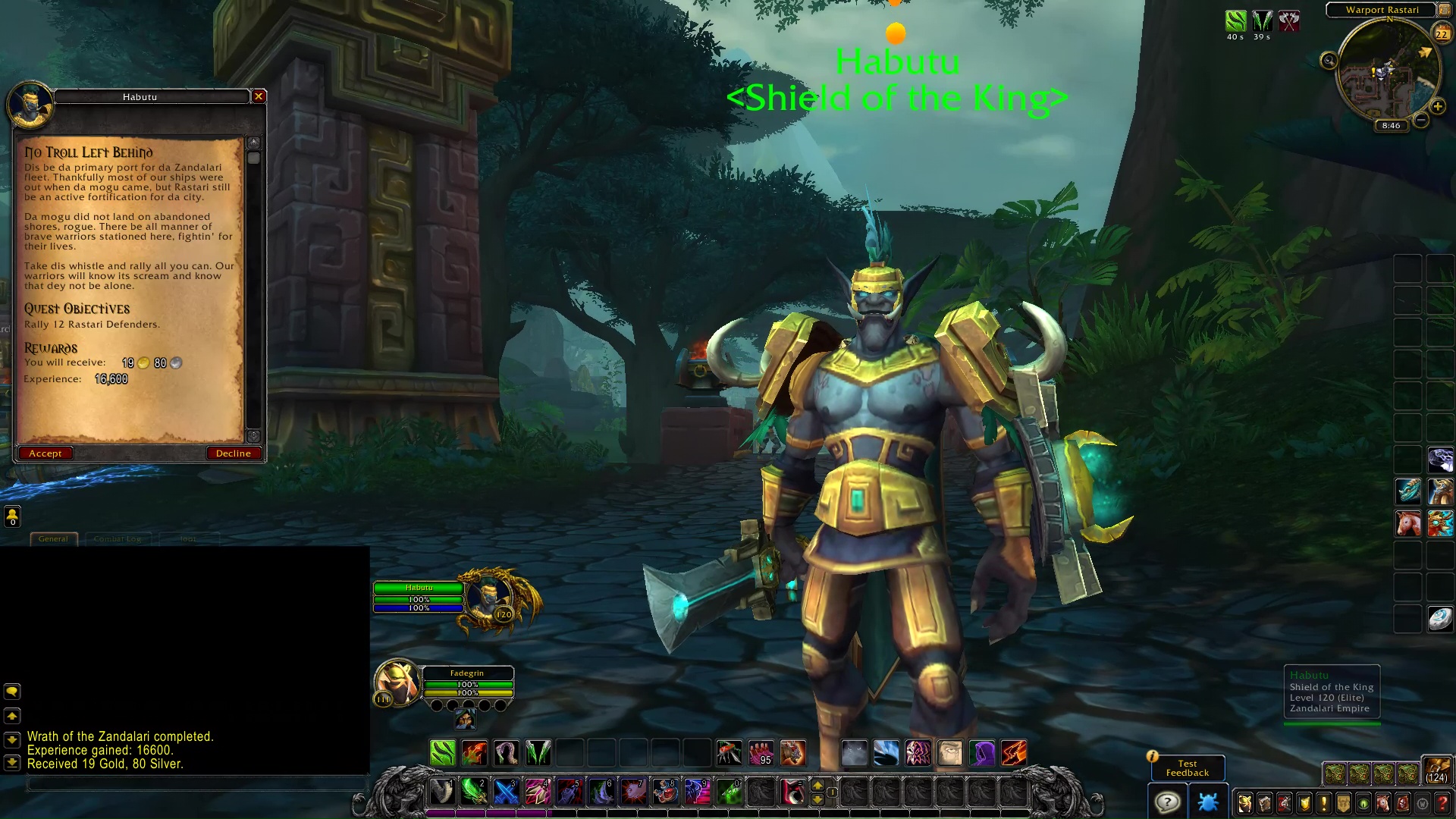 PROGRESS
Habutu: You be findin' our warriors in da upper terrace. For Zuldazar!
TIP: You get credit two ways. If you find Rastari Defender in the open, click the Rastari Skull Whistle.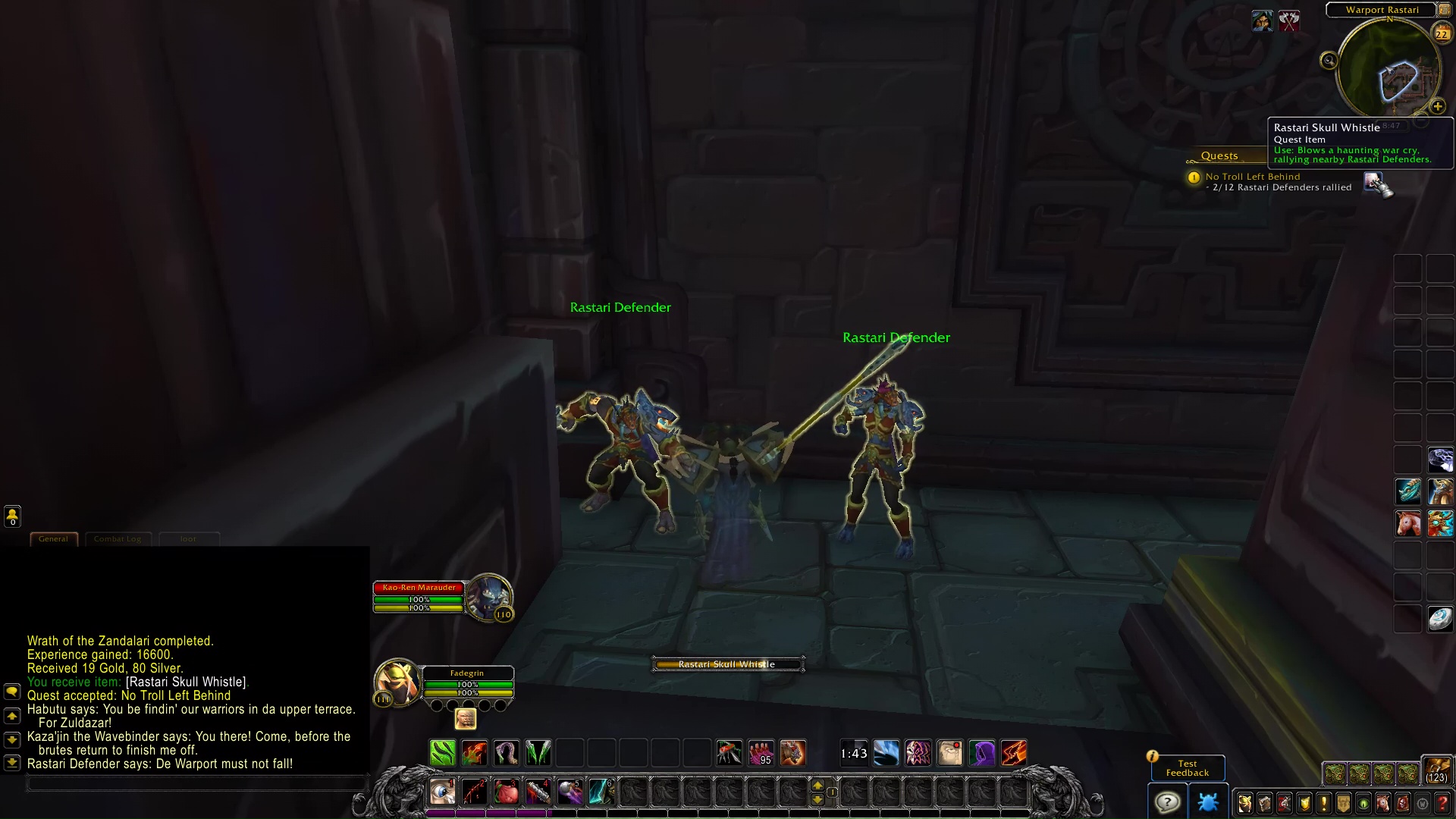 Or click the Barricade that keeps a bunch of Rastari Defender locked. After breaking the barricade, you get credit for every troll inside the pen.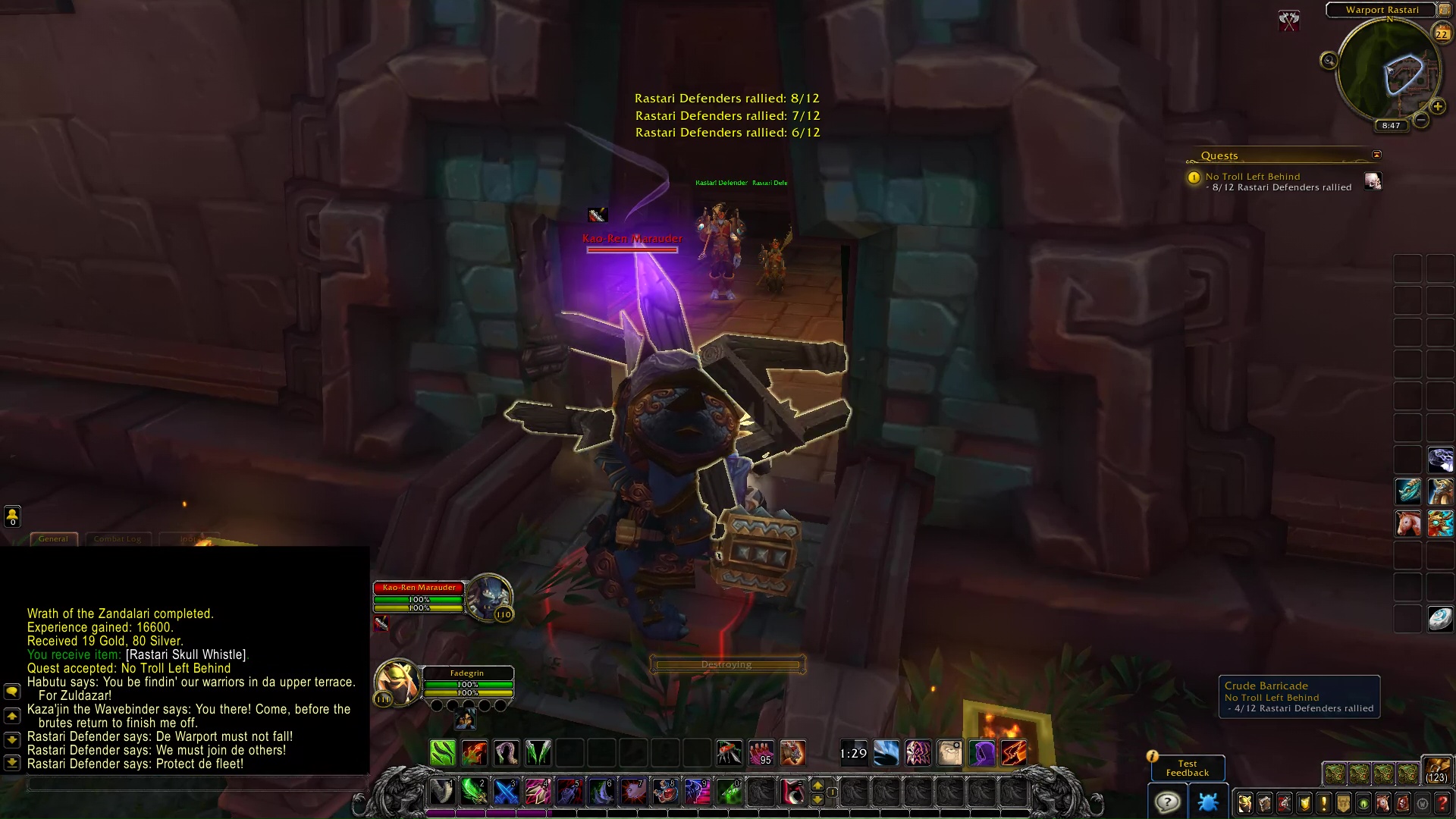 Rastari Defender: De Warport must not fall!
Rastari Defender: We must join de others!
Rastari Defender: Protect de fleet!
Rastari Defender: We must join de others!
COMPLETION
Habutu: Our warriors won't soon be forgettin' you riskin' your own life to save theirs. Thank ya.
No Troll Left Behind