Hexlord Raal: Okay, I know this situation is serious but she gave you the power of her loa? Sounds to me like Loti is more big on recruiting than on dealing with this blood troll threat.
Inside the temple behind me there be three guardians. When I walked in dere the things tried to kill me. Me!
Someone has corrupted our own guardians.
Here, I gonna lend you the voice of my own loa, Pa'ku, the pterrordax. Use it to crush these corruptions.
QUEST OBJECTIVES
Slay the 3 Corrupted Guardians of Zanchul.
Guardian of the Tombs
Guardian of the Rites
Guardian of the Dead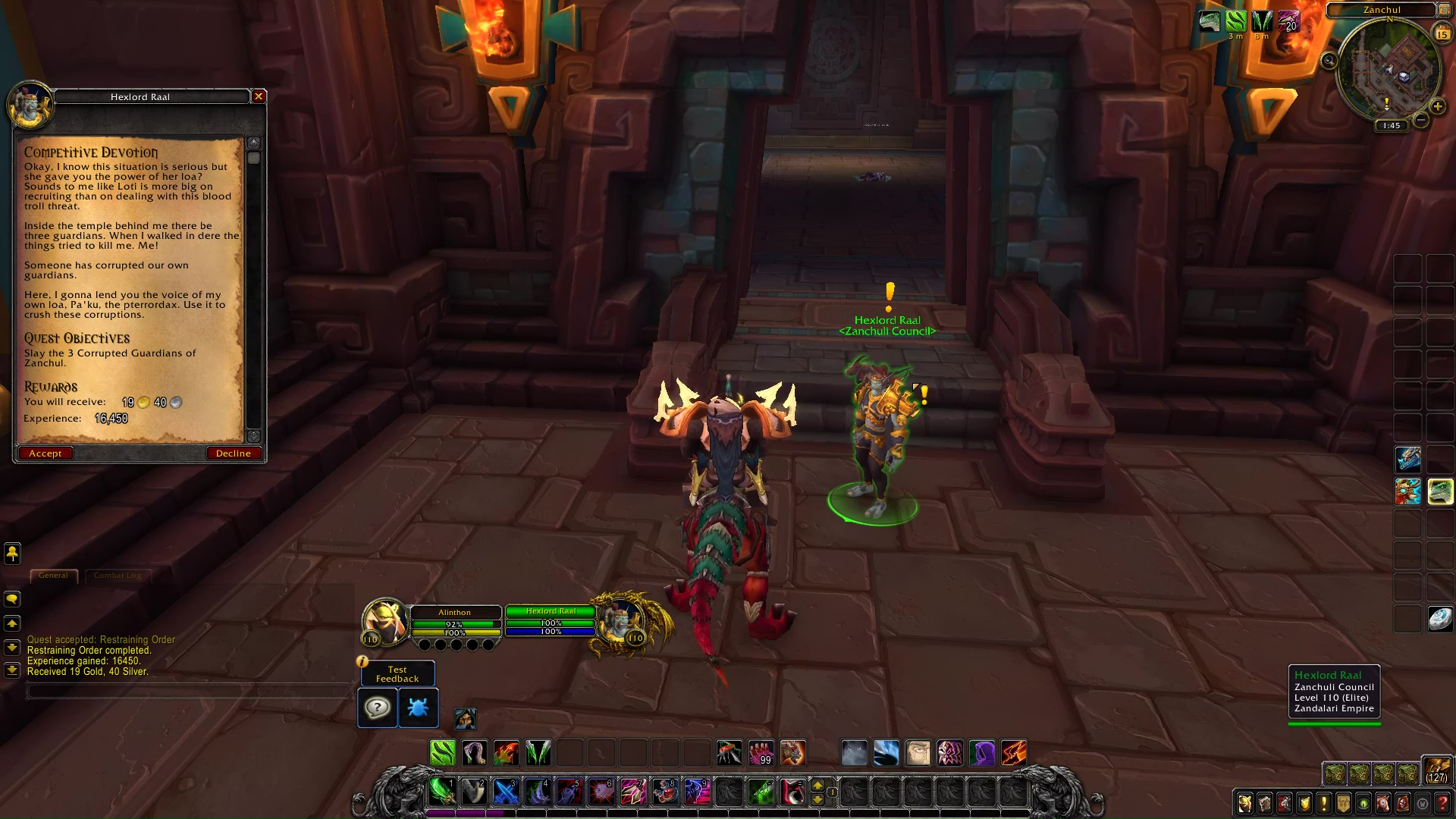 PROGRESS
NOTE: The Guardians are inside the temple. Enter through the door behind Hexlord Raal. You gain a new ability named Voice of Pa'ku. The Guardian of the Tombs is to the right, after you enter the temple.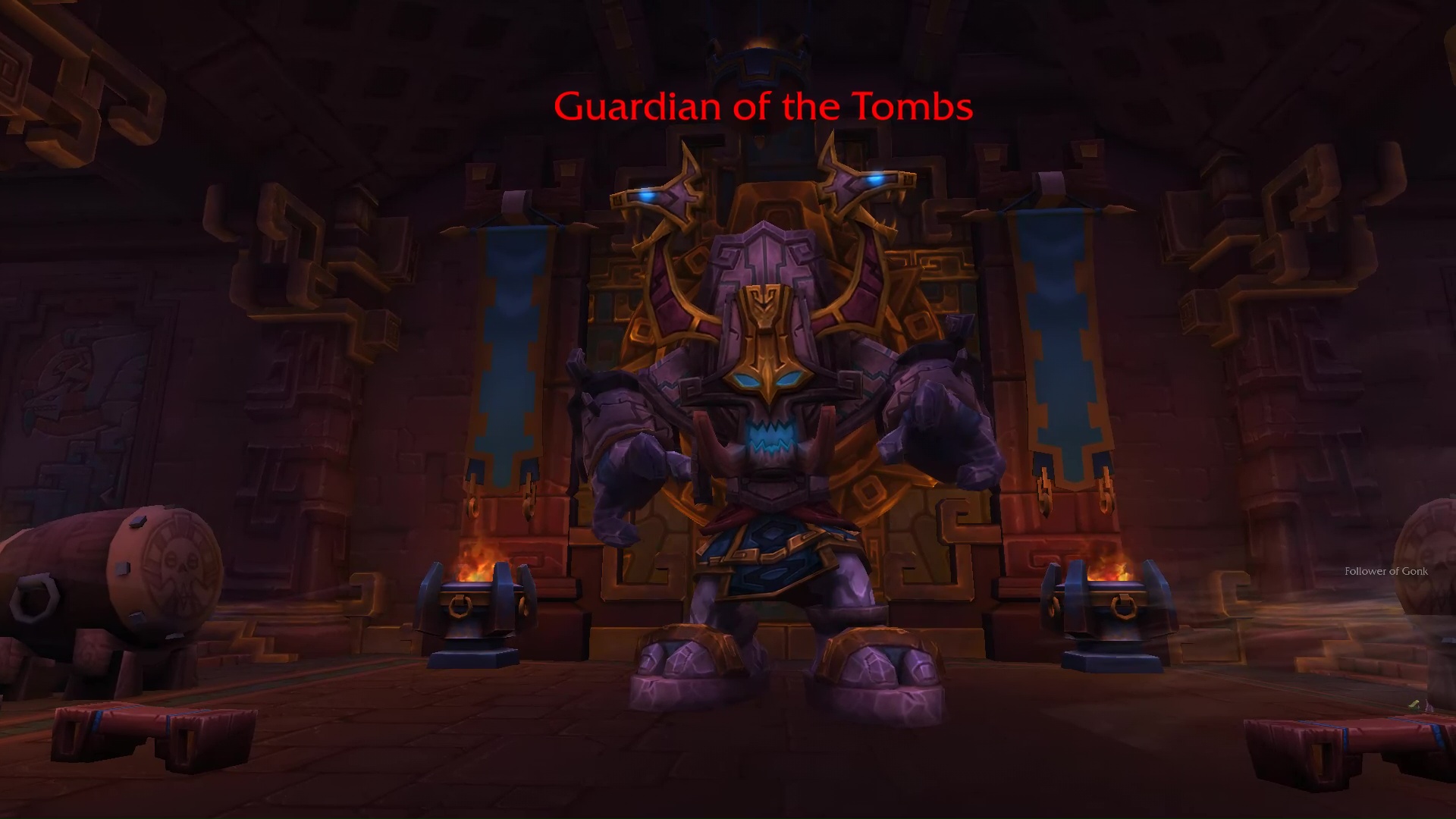 Turn around. Go upstairs. In the second floor, to your left, you can find Guardian of the Rites.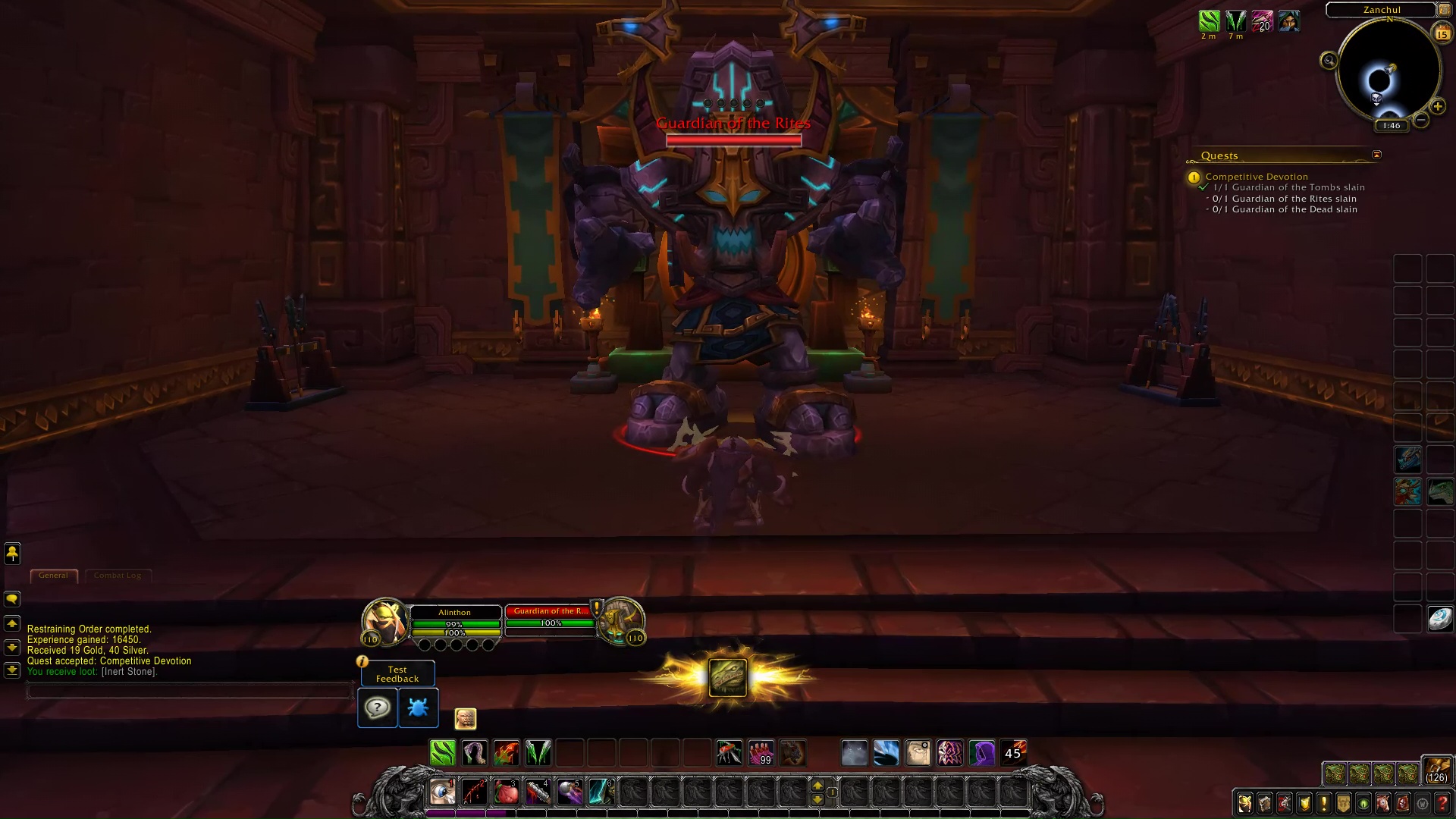 Now take the door to the south (use the mini-map as a guide). Guardian of the Dead is outdoors.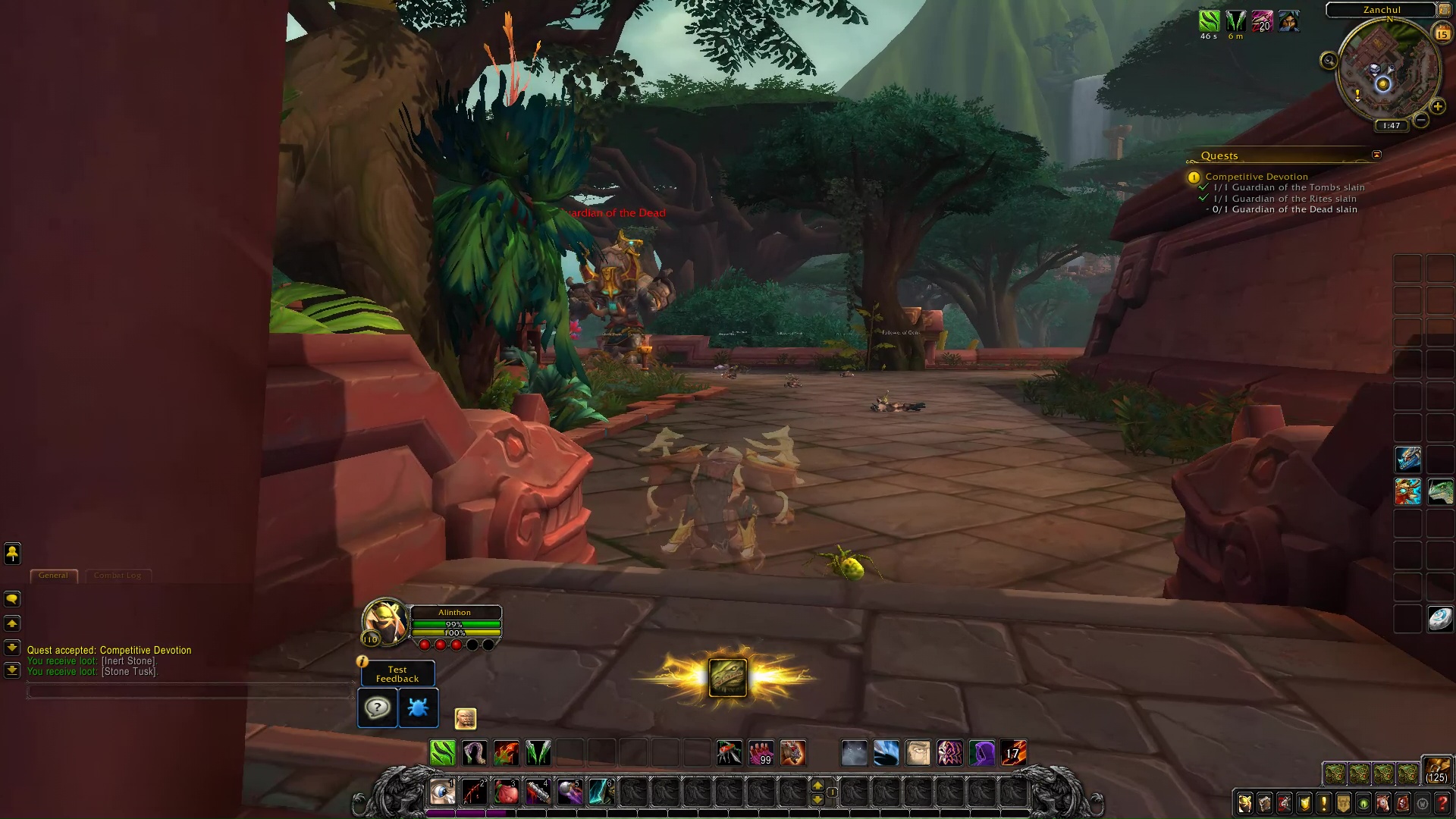 Warlord Loti is upstairs. The stairs is to the south of that terrace where you killed the Guardian of the Dead.
TIP: To the far right of the Guardian of the Dead, to the very end, you can find a hidden treasure chest.
COMPLETION
Wardruid Loti: This worse than we thought.
Competitive Devotion