Okuna Longtusk: We're going to need a diversion to get close to Prince Oceanus. Are you thinking what I'm thinking? See Sleepy Dhow over there? He's guarding all of the weapons the giants take from our shipwrecks. We can use those weapons to arm the rest of the pit fighters waking him.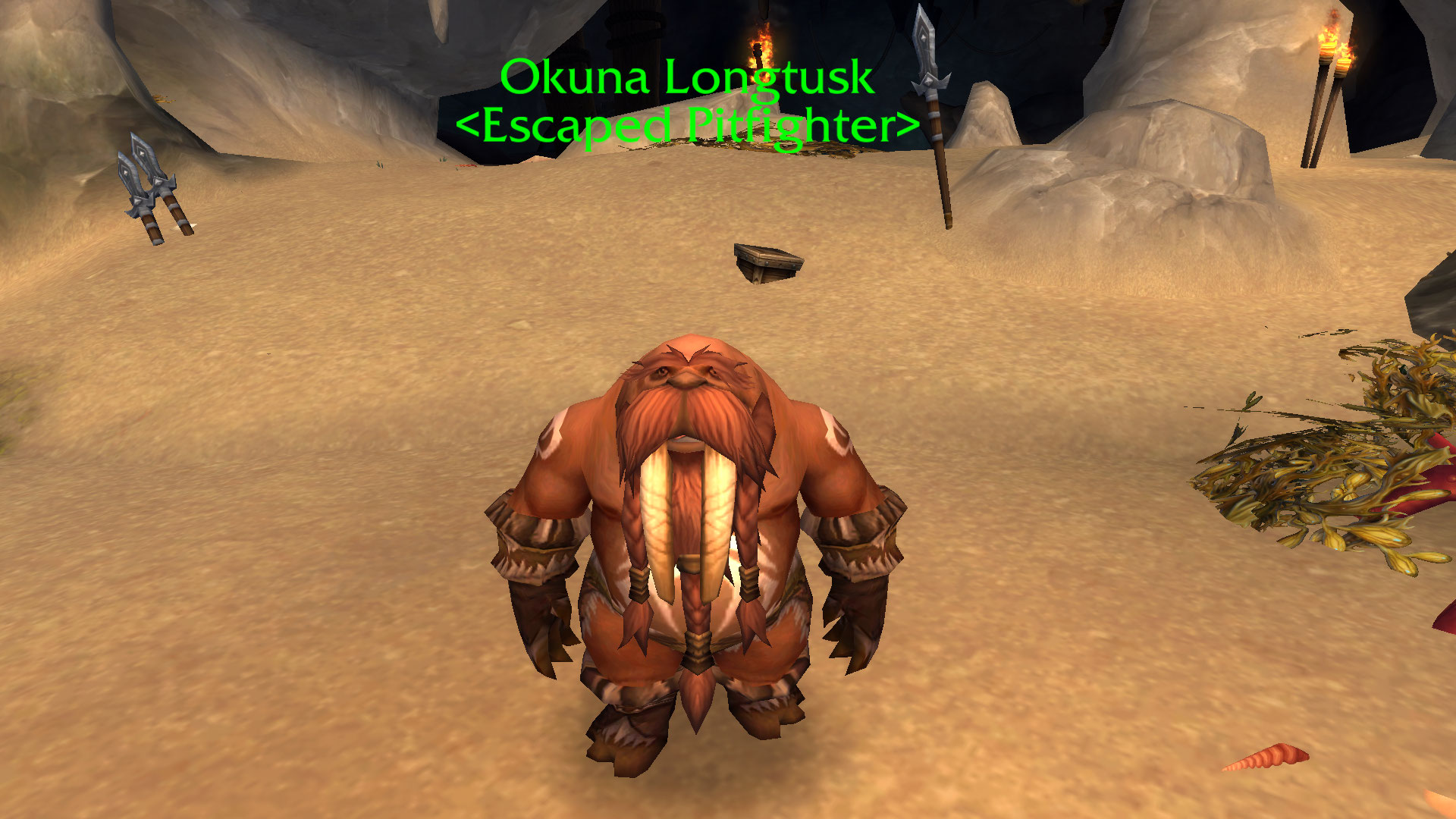 Quest Objectives
Collect the Giant's Stash of Weapons.
Intermission
Okuna Longtusk: Be careful, (name). Dhow's a light sleeper.

Sleepy Dhow: HEY! That's not for you. Get out of here. I don't want to see you again!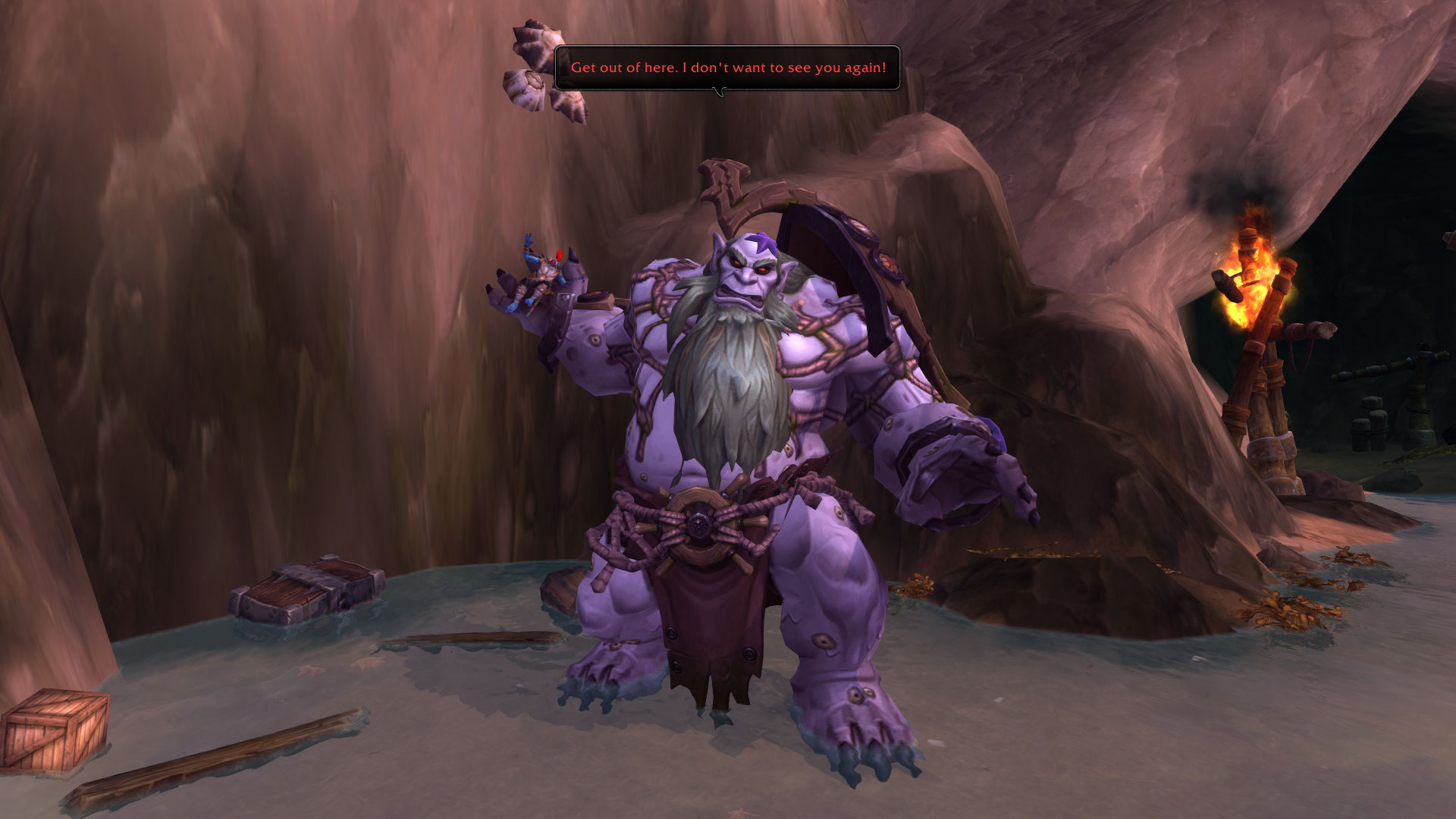 Completion
Okuna Longtusk: As soon as I can, I'll arm the gladiators in Oceanus Cove. I couldn't have snuck past him better. Now, to get these weapons into the right hands.
Let Sleeping Giants Lie