Okuna Longtusk: We need to concentrate on getting weapons to give to the other prisoners and setting you up as Sternfathom's champion pit fighter. Then, we can go kill Prince Oceanus.
Okuna Longtusk: We don't have time for you to go through a lengthy set of tryouts. But, fighting in the arena is our best chance at getting you in good with the giants. That kind-hearted giant over there that's losing against Bilgerudder is Sternfathom. If you were to defeat his hozen champion, you'd make yourself a spot on his team. Looks like Ooker Dooker's taking a rest between bouts. Now's the time to deliver a good ol' monkey beatdown.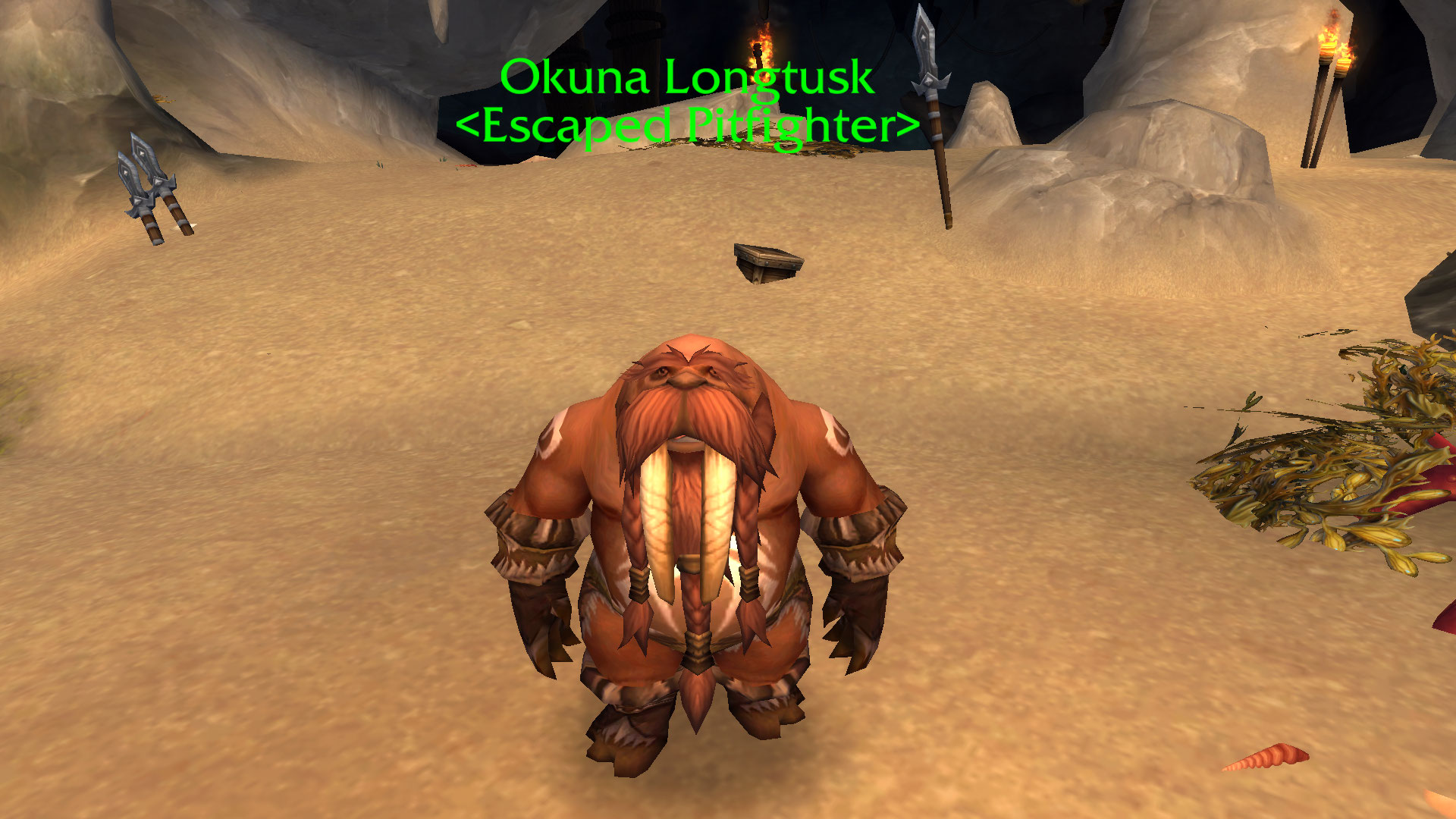 Quest Objectives
Deliver a beatdown to Ooker Dooker.
Intermission
Slavehunter Zsanesh: Thievery will not be tolerated, slave.
Ooker Dooker: What the ook? This not sanctioned fight! Eeeeek! A dooker on you! I'm ookin' outa here.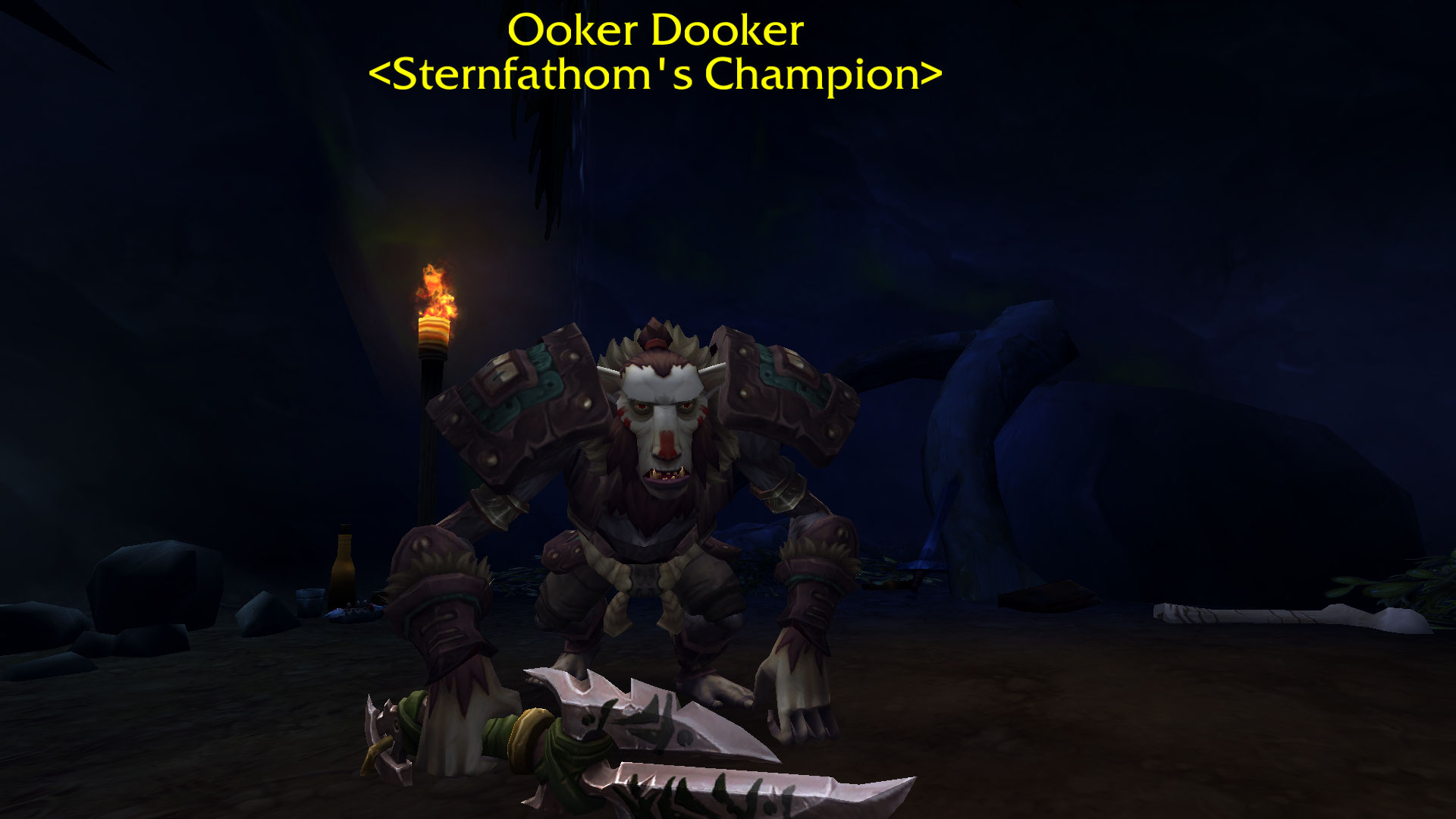 Completion
Okuna Longtusk: You made quick work of that monkey. Now there's an empty position on Sternfathom's team that you can fill. But first, let's get me set up for what comes after your big match.
No Time for Tryouts