Now stop right there. Look at you! You look like you just walked in off of the street. Where are your robes and hat? And don't tell me you've entered the academy without your wand and spellbook. Freshmen. Pull yourself together, and maybe then I will consider letting you enter the academy.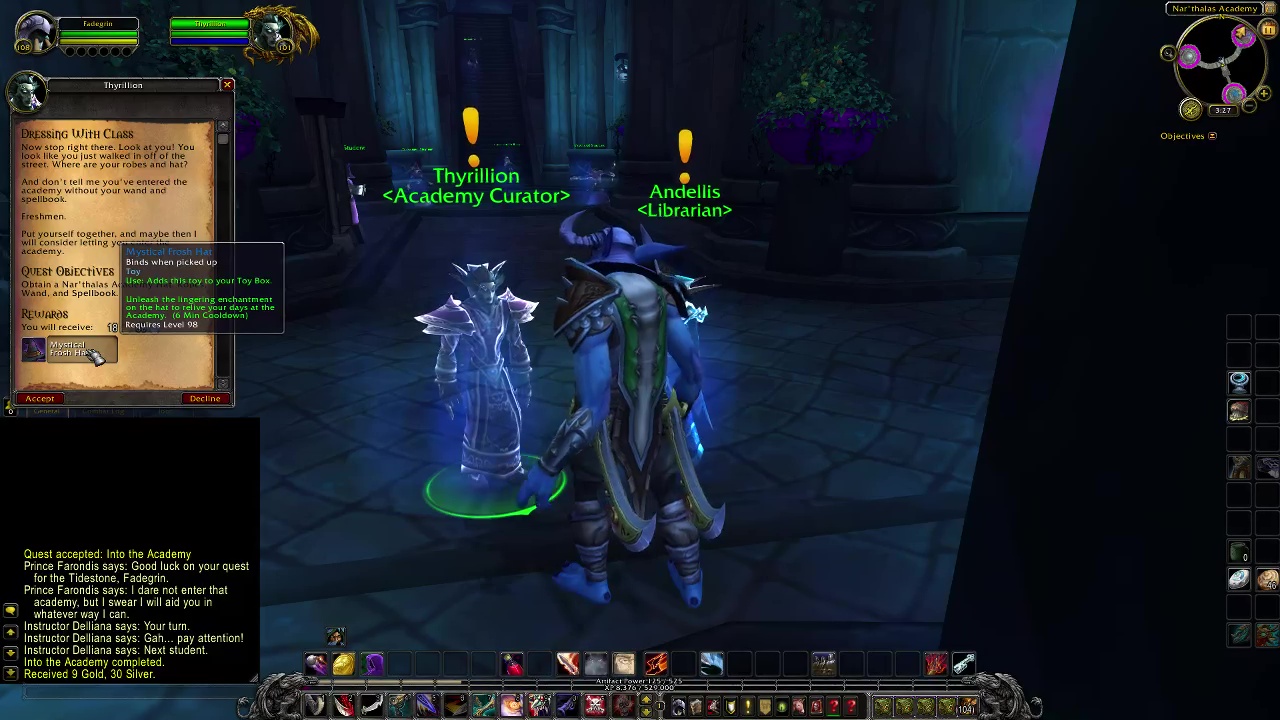 Quest Objectives
Obtain a Nar'thalas Academy Hat, Robes, Wand, and Spellbook.
Progression
Instructor Delliana: Your turn. Unacceptable. Your turn. Perfect.
Drowned Student: Abjuration. Conjuration. Divination. Necromancy…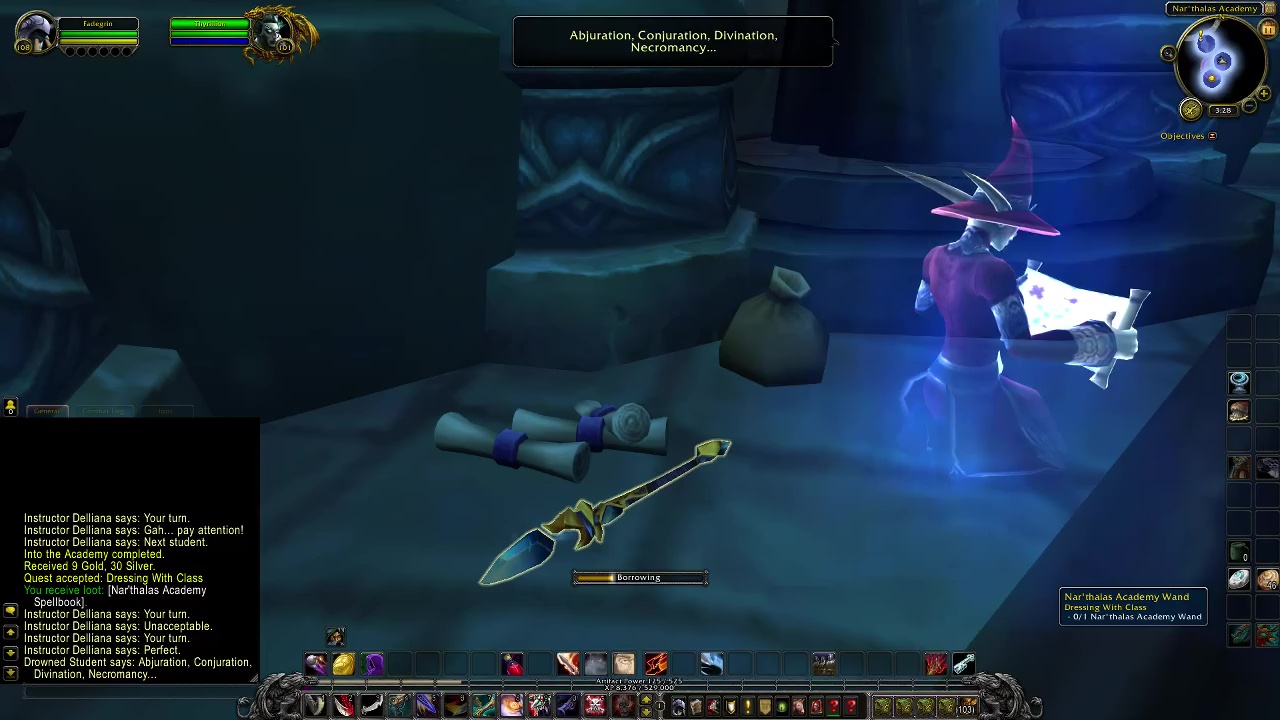 Drowned Student: (sigh)… I feel like I've been reading this same scroll for ten thousand years, and I STILL don't understand it.
Drowned Student: Zzz… no, Headmistress! Not the paddle… zzzz…
Drowned Student: Just five more minutes…
Instructor Delliana: Spectacular!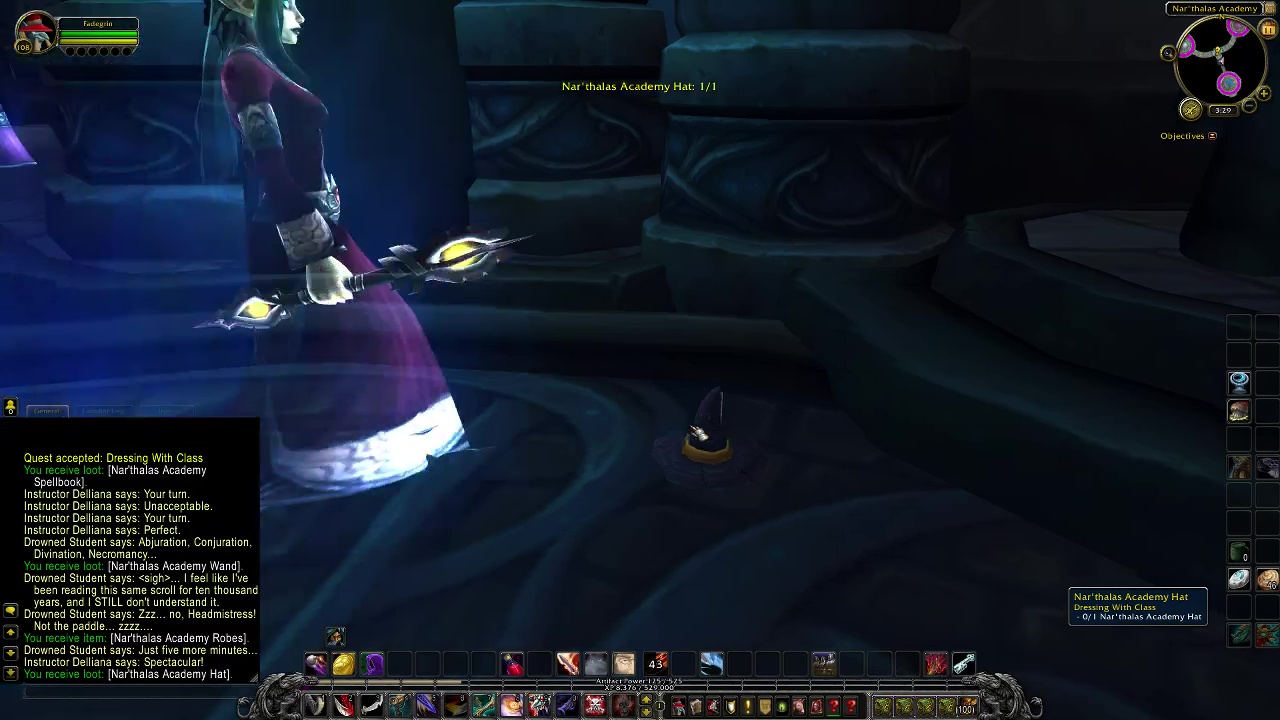 Completion
Thyrillion: Still trying to get into the academy, I see. Your hat and robes don't match, but you still look better. I hardly recognize you.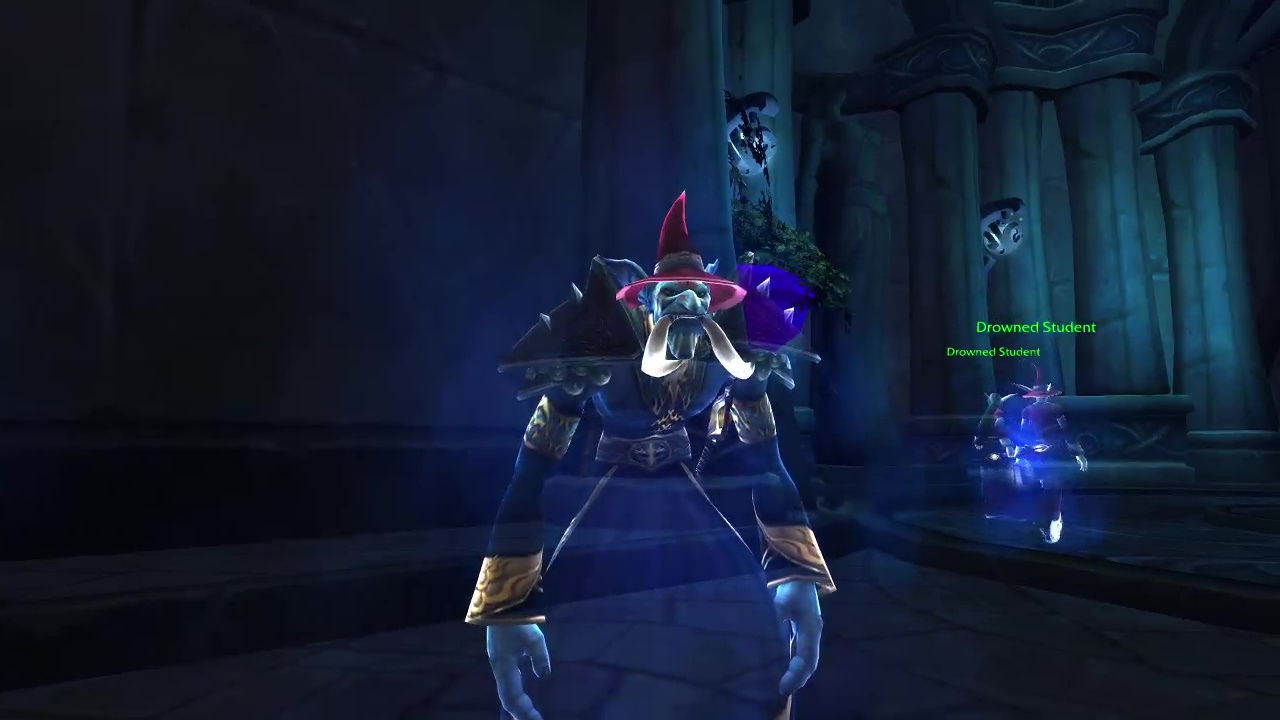 Hit the Books