Instructor Nidriel: Still aching to get into the headmistress' study, eh? I suppose I can let you in… as long as you prove that you've been studying. Proper rune formation is essential when it comes to spellcasting. If you can draw a rune, you can cast a spell. I will provide outlines for you. You can simply use your feet to trace the runes.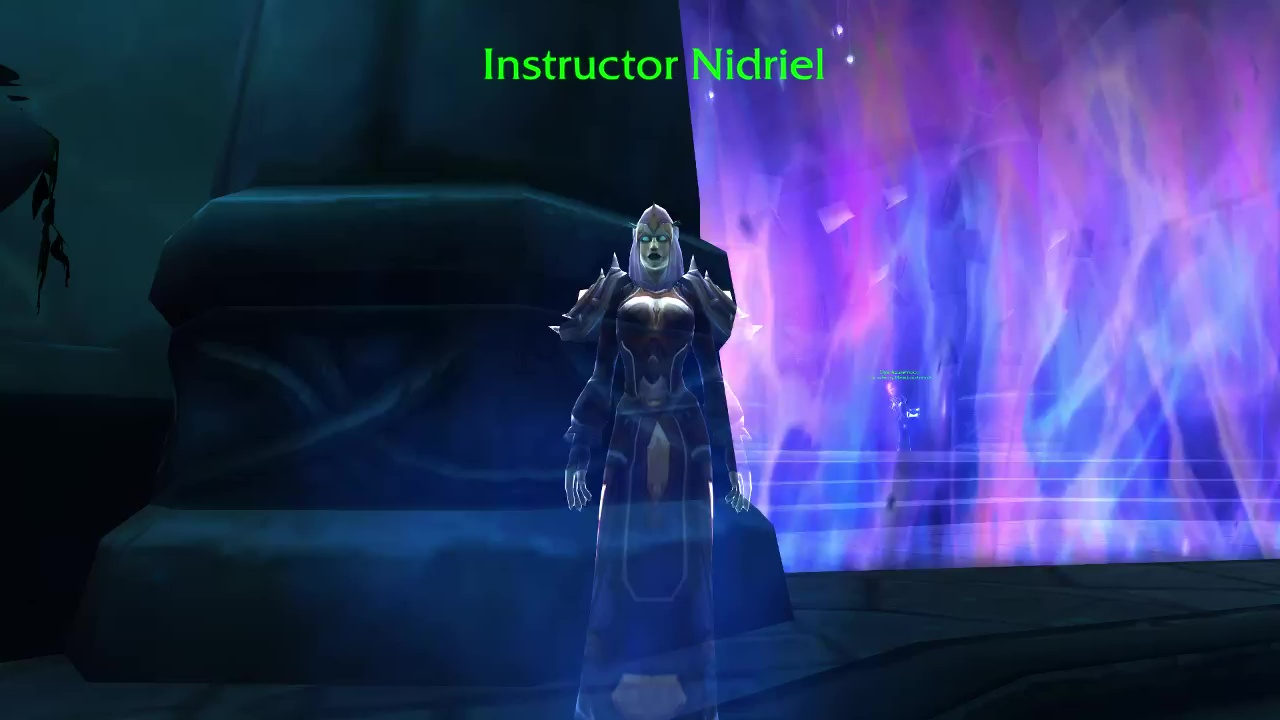 Quest Objectives
Trace an arcane rune, a fire rune, and a frost rune.
Progression
Instructor Nidriel: First, a simple arcane rune. Trace its outline with your steps. Memorize it. Commit its intricacies to memory.
Arcane Rune drawn: 1/1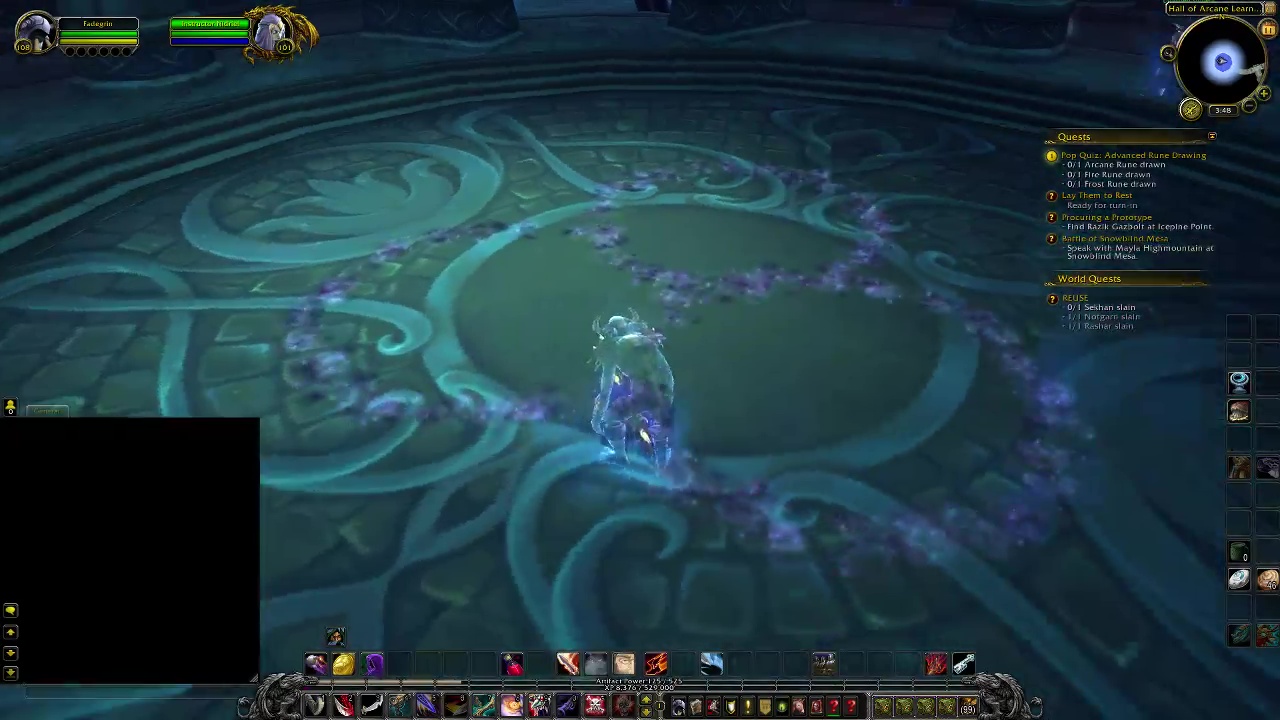 Fire Rune drawn: 1/1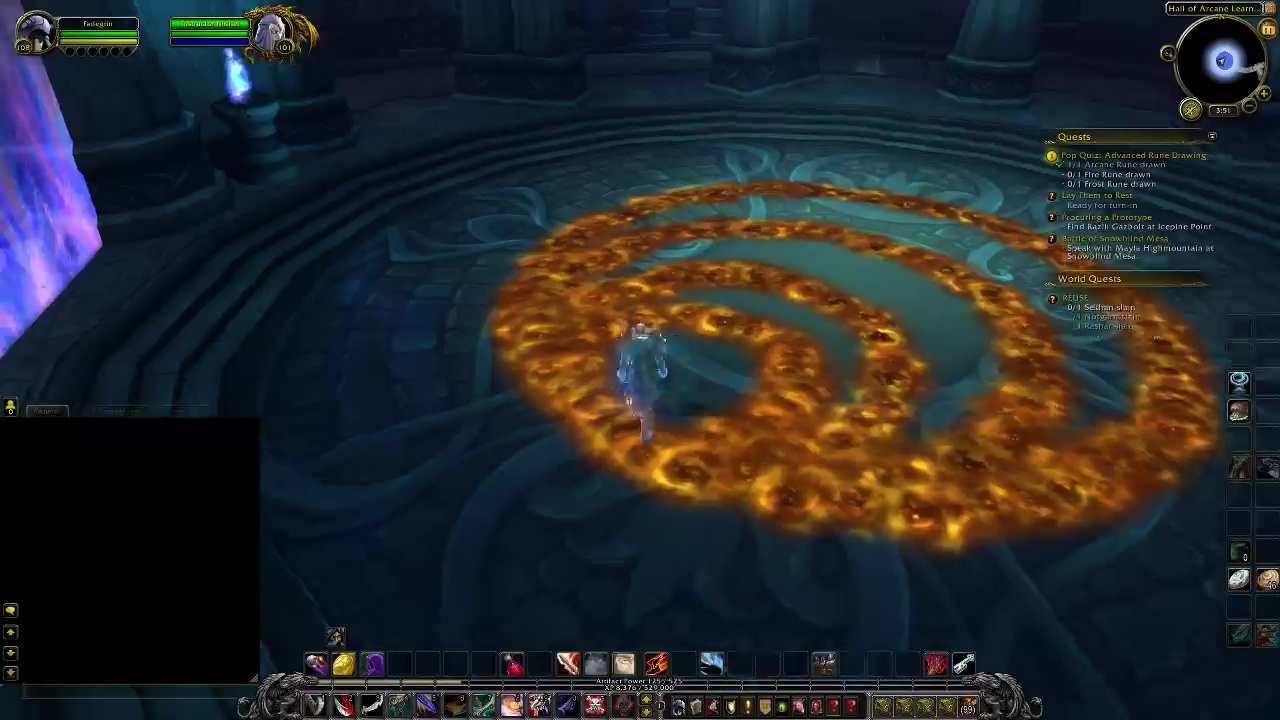 Frost Rune drawn: 1/1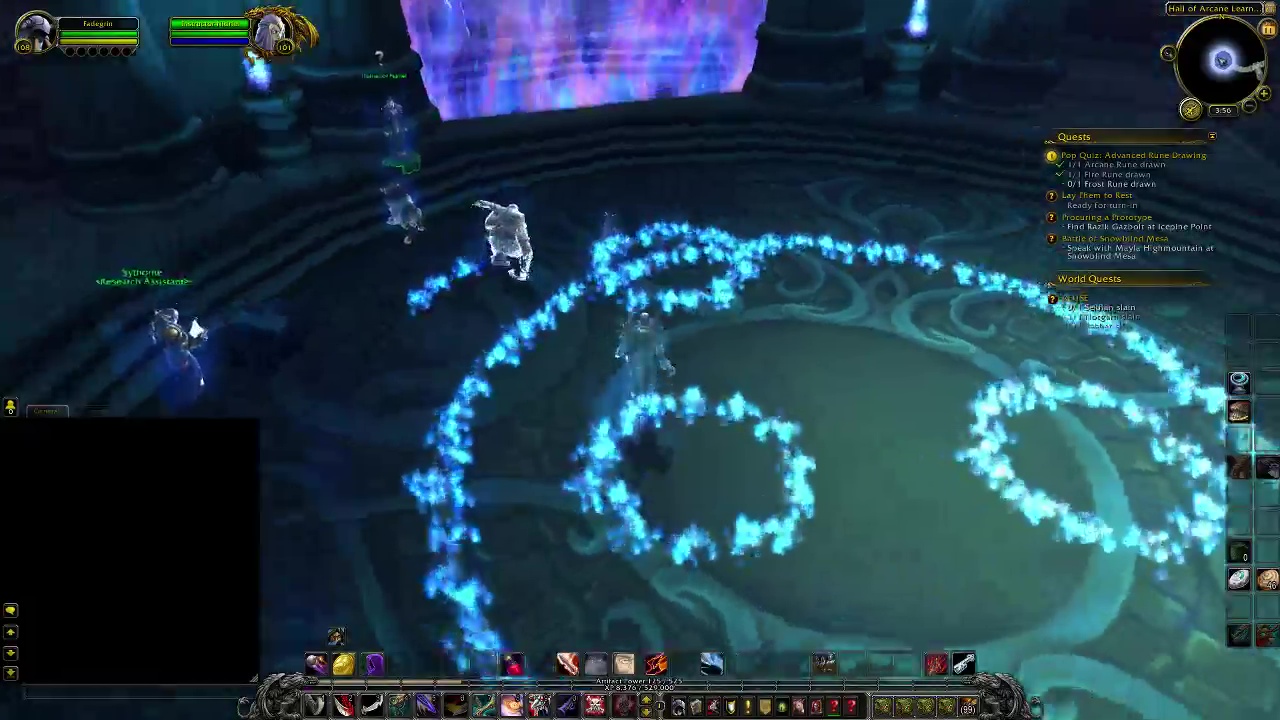 Instructor Nidriel: That will do for today.
Completion
Instructor Nidriel: Exemplary work, young (name). With runes like these, you'll be graduating in no time.
Pop Quiz: Advanced Rune Drawing