Jace Darkweaver: The demons are weakening my defenses. They must be far more powerful than what we've faced before. Will you help me to reignite the wards to keep the Legion from overrunning our position here?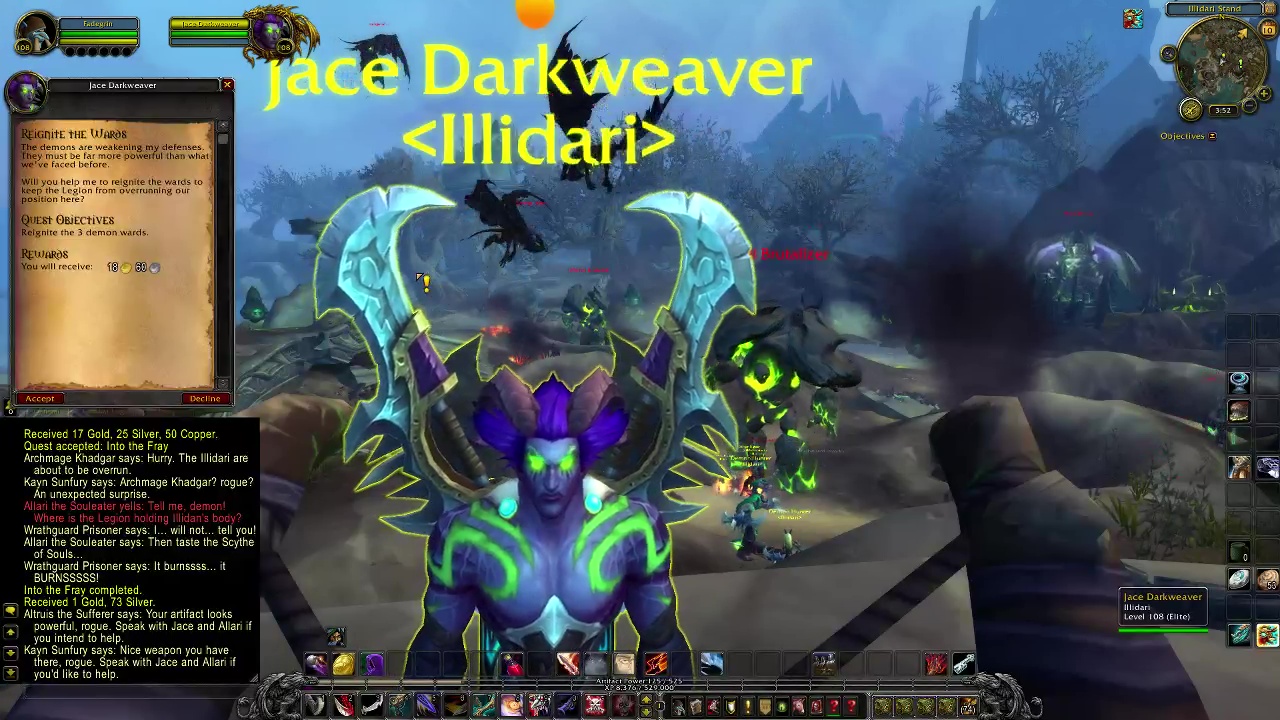 Quest Objectives
Reignite the 3 demon wards.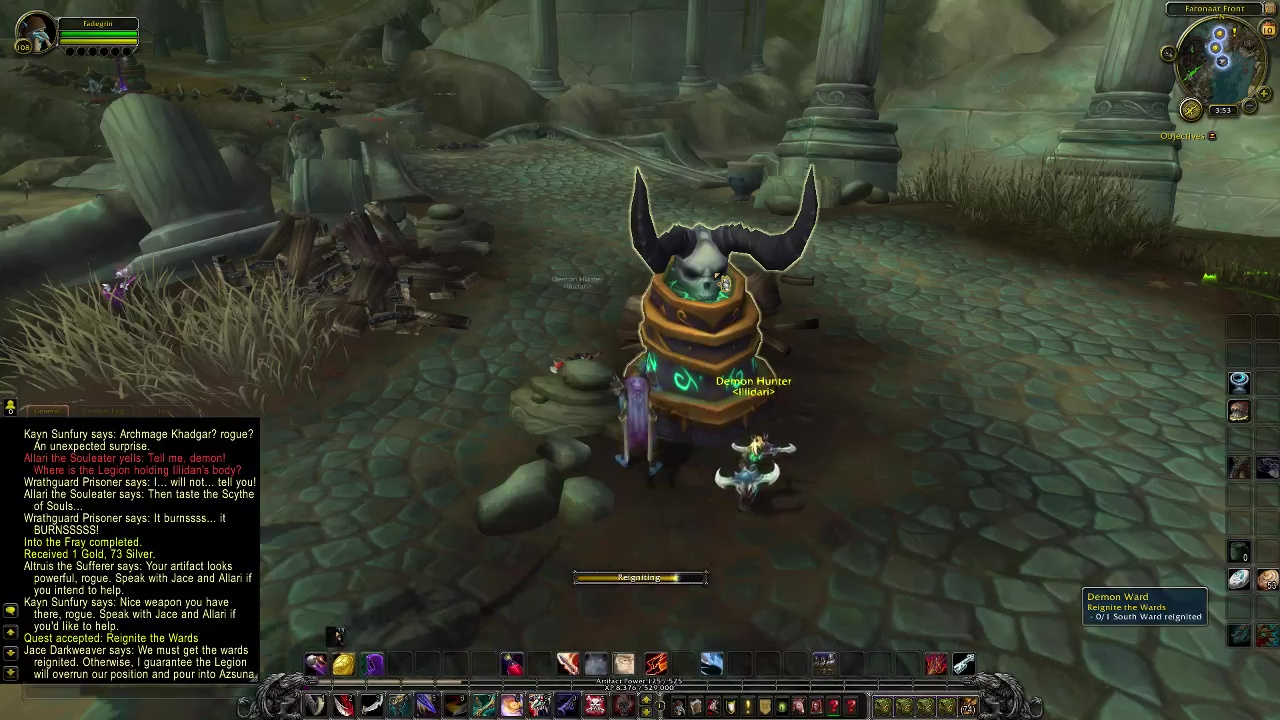 Progression
Jace Darkweaver: We must get the wards reignited. Otherwise, I guarantee the Legion will overrun our position and pour into Azsuna.
Demon Hunter: I think Jace likes his toys a bit too much.
Demon Hunter: Their numbers seem endless, but we will prevail.
Mortiferous: We are the LEGION. You cannot prevail.
Completion
Jace Darkweaver: Thank you, (class). That will give us the breathing room we need to launch our counter-offensive.
Reignite the Wards