Agapanthus: I have precious little time. As we speak, my troops are defending against an onslaught of withered elves. These four whelplings are near death. Their lives are of the utmost importance to our flight, as they may be some of the last whelplings Senegos can rear. Some cracked ley crystals should bring them back to their senses.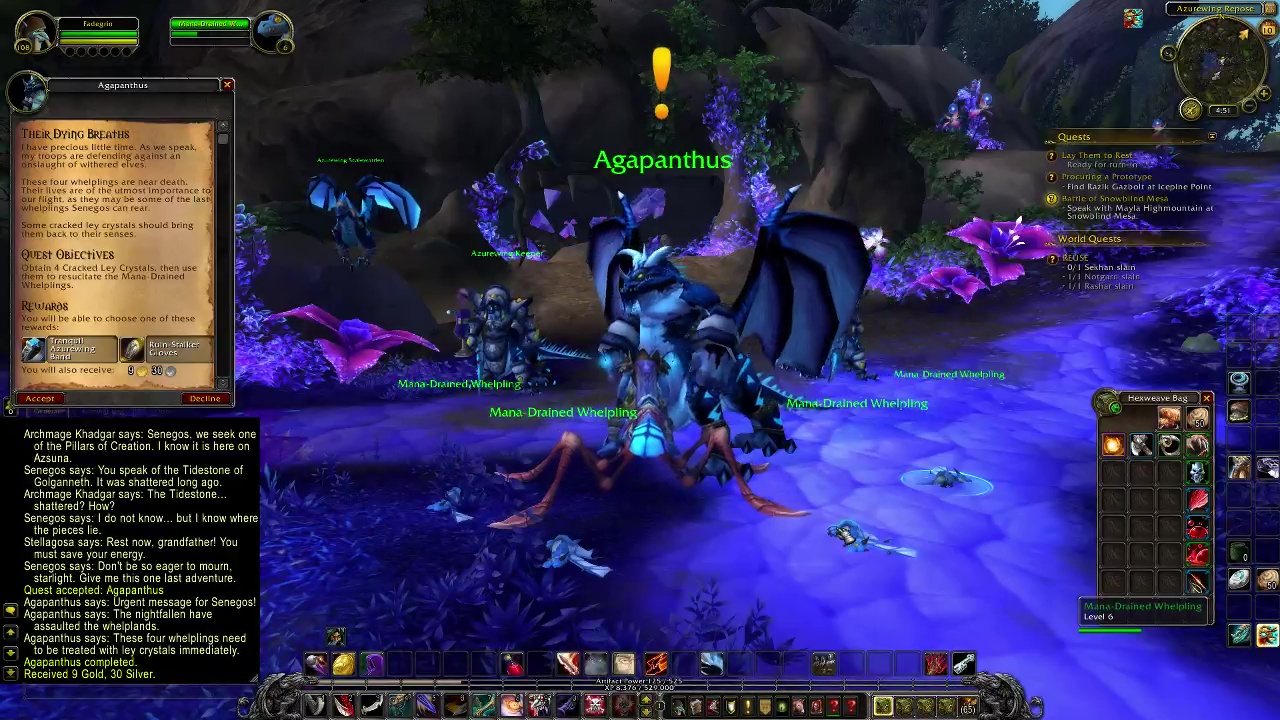 Quest Objectives
Obtain 4 Cracked Ley Crystals, then use them to resucitate the Mana-Drained Whelplings.
Progression
Agapanthus: Ahh… I feared we might lose that one. He was so weak when I found him. Pick him up and take him to Senegos.
NOTE: Click the Mana-drained whelpling corpse.
Agapanthus: My keepers are overrun. We will require aid.
Senegos: Another nightfallen attack? Bring my child to me, young one.
Completion
Senegos: Oh no… Of course they would attack now. Those withered devils couldn't have chosen a more effective time to strike. My brood already suffers.
Epilogue
Senegos: Stellagosa. Do me one last favor. Your younger brothers and sisters need your help.
Stellagosa: Of course. Farewell, grandfather.
Senegos: See you soon, starlight.
Their Dying Breaths