Kallistia Starlance: Hi! (name), right? The archmages in Dalaran said we might see you down here. My brother and I are here on a reconnainssance mission. We're looking for our parents. We've lived our entire lives thinking that our family was killed in Azsuna several thousand years ago, but look around! Most of the elves here are ghosts. Olothil's been searching through books for clues as to why, but we could use some help.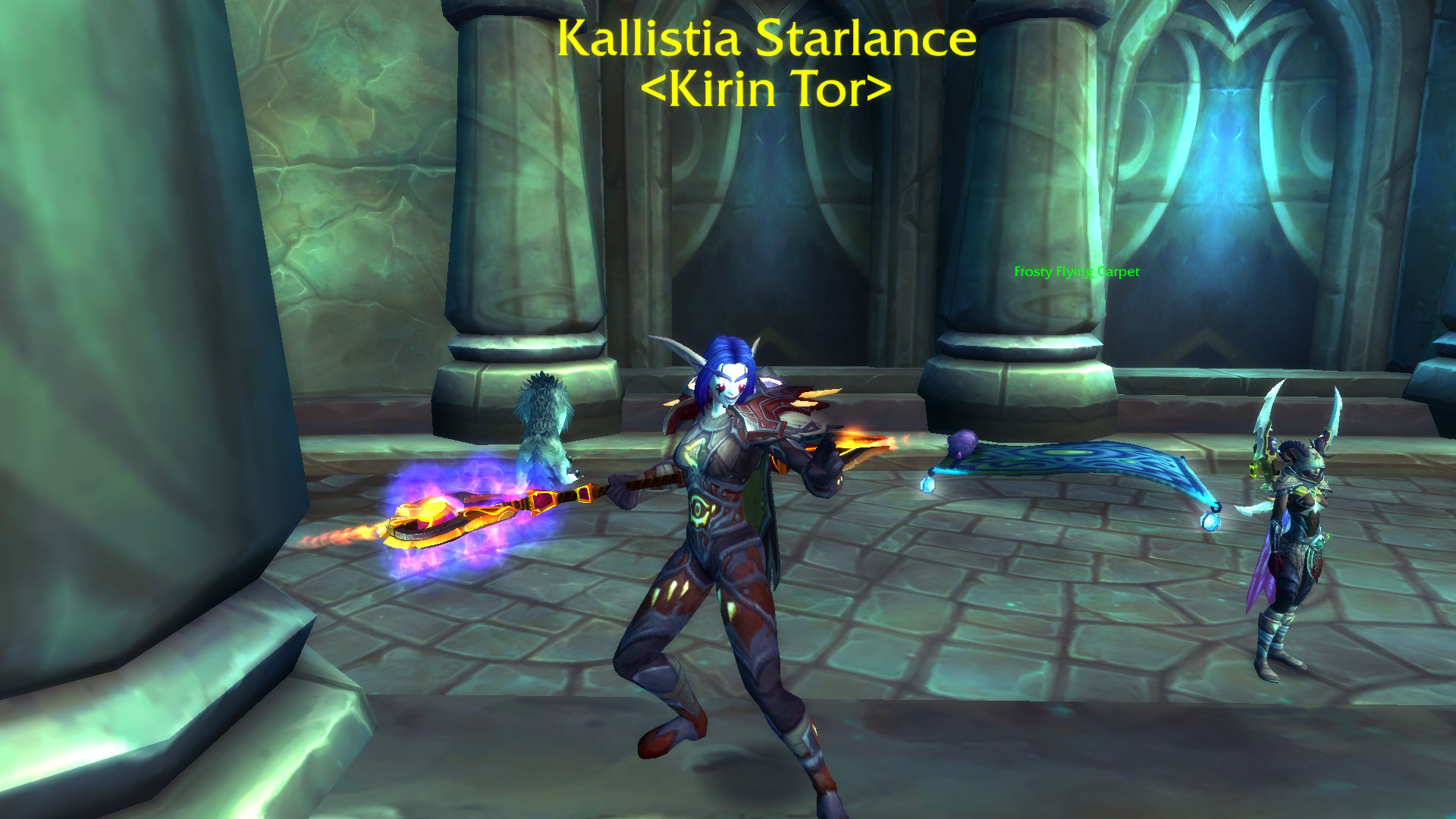 Quest Objectives
Find three Ancient Highborne Tomes in the Ruins of Nar'thalas.
Progression
Kallistia Starlance: Hey, brother! Someone's here to… (hurls fireball at brother) Oops. Sorry. They're here to help us find mom and dad.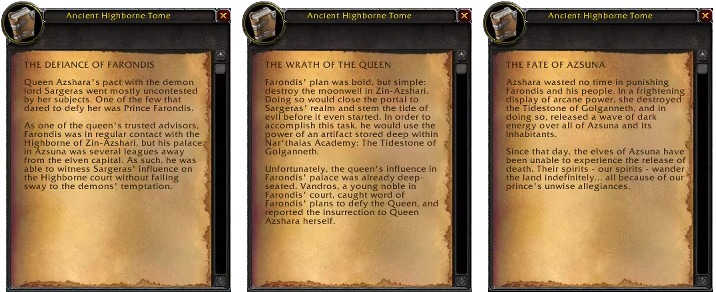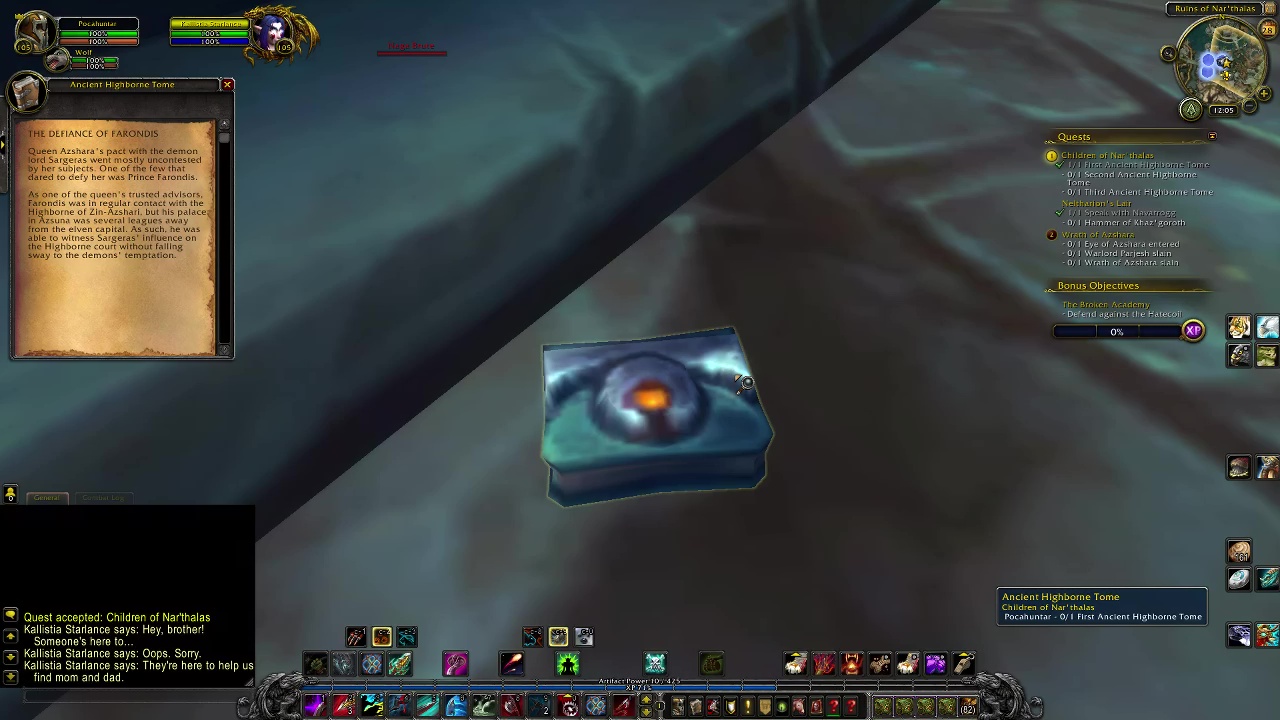 Completion
Kallistia Starlance: This Prince Farondis opposed Queen Azshara, so she got mad and blew everything up? That's awesome! Hey Ohothil, listen to this!
Epilogue
Kallistia Starlance: Get a load of this, brother! Remember how Queen Azshara was working with the demons? Well apparently, when Prince Farondis found out, he was like… "NO!"… and then Queen Azshara was like… "HOW DARE YOU DEFY ME!?"… and then she got so mad that she turned everybody into… into… CURSED SPIRITS! (casts polymorph on brother) Oh, sorry.
Children of Nar'thalas