Sythorne: What's this? A new, confused student, desperately trying to win the favor of the headmistress, wandering the halls without anything to do? Perfect! I need help with my research. I'm writing a paper on combat. Grab me some books from the shelf over there.
Quest Objectives
Obtain the books that Sythorne requests, then help him defeat the challenges within.
Sythorne: I just read an interesting paper on the lowly kobold. Apparently, these creatures are more fierce than their visual affordance might suggest. Fetch me a secondary reference on kobolds. I'd like to verify this hypothesis.
Kobold Drawing: Give me! Give me!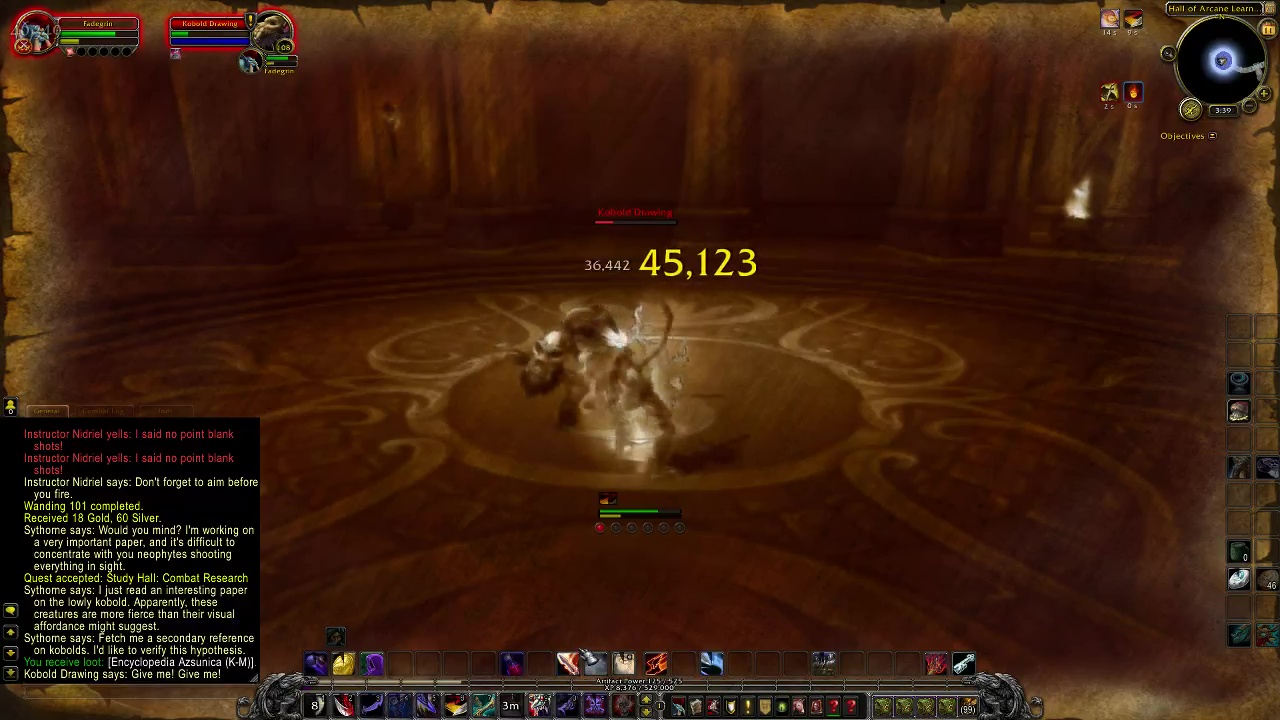 Sythorne: Fascinating. Of course, a more pressing concern to our academy is the constant encroachment of the skrogs. Unfortunately, I'm afraid that our library suffers a scarcity of information on these creatures. Find me a book on skrogs. Anything will do.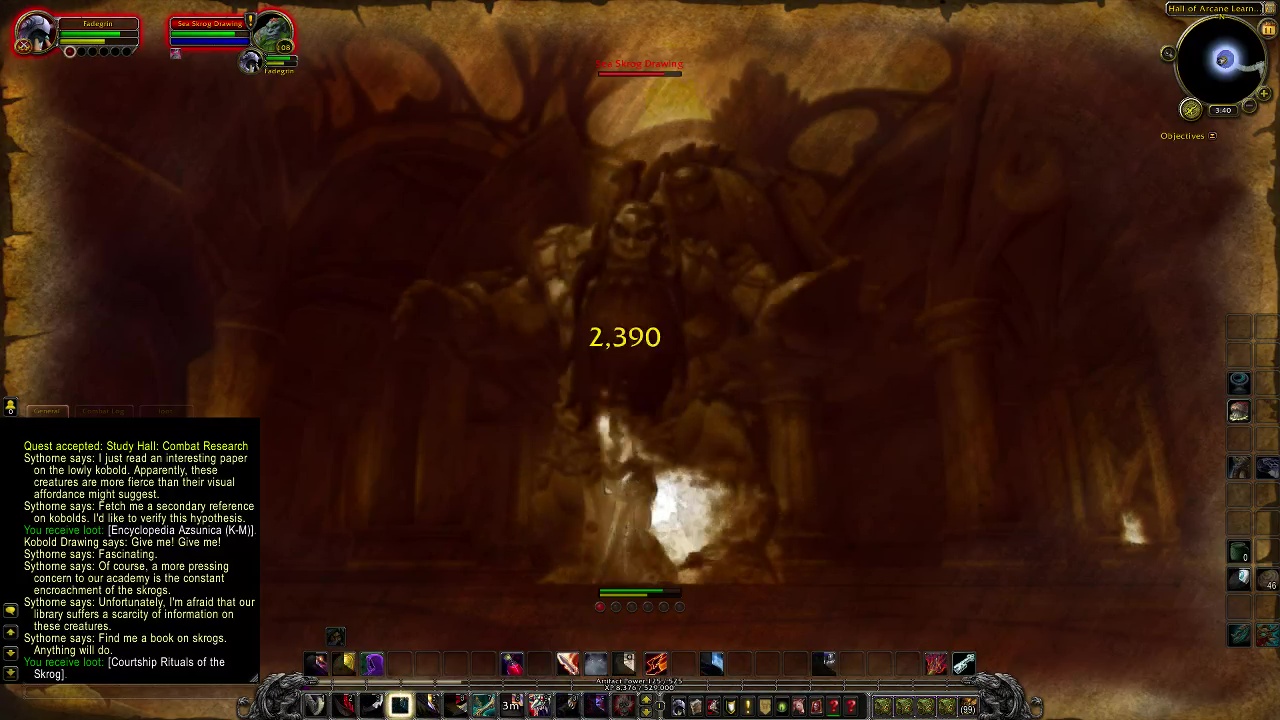 Sythorne: Lastly, I'd like to brush up on dragons. Blue dragons, to be precise. We are currently on good terms with our northerly neighbors, but should our friendship wither, it can't hurt to know how they fight.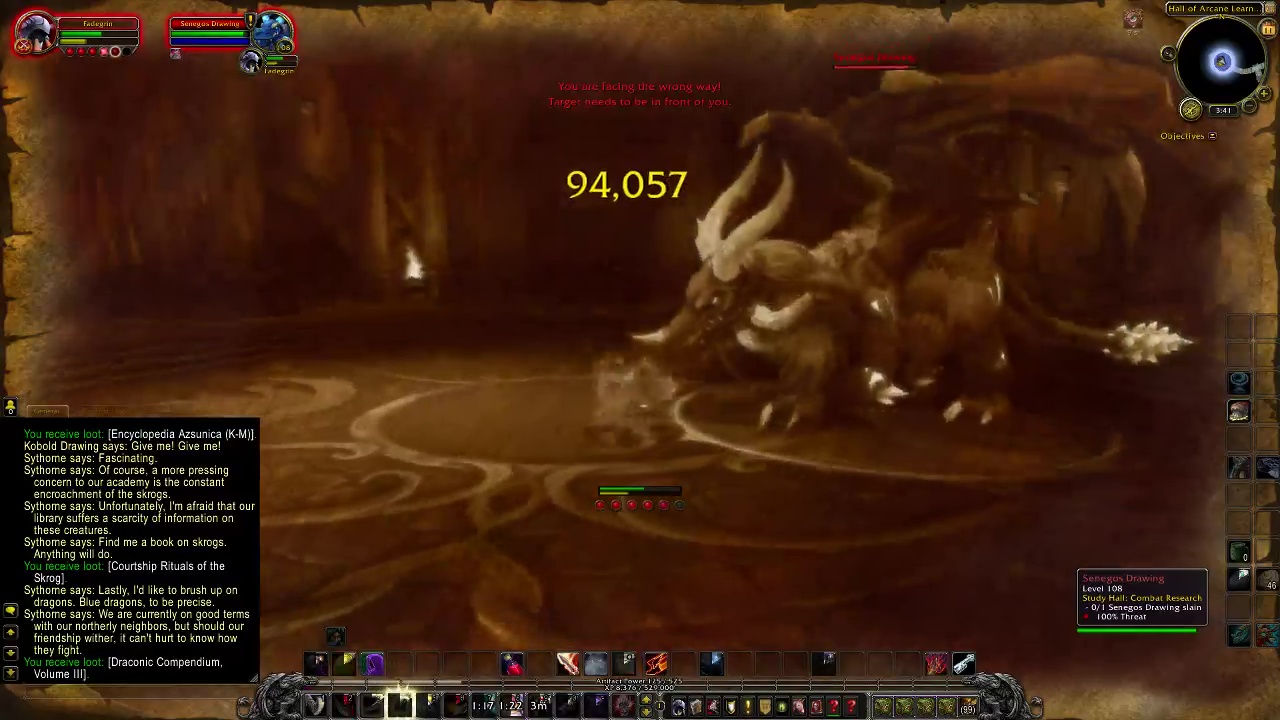 Completion
Sythorne: I agree. Research can be grueling work. My hand is beginning to tire from taking so many notes. I think it's time we took a break.
Study Hall: Combat Research