Nightwatcher Idri: You're looking for Prince Farondis?
(The ghostly elf narrows her eyes warily.)
I can take you to Farondis… but first things first. These naga attacked suddenly. They take orders from one called Zarrin, in the low hills to the west. Help me take Zarrin's head, and you'll have my ear.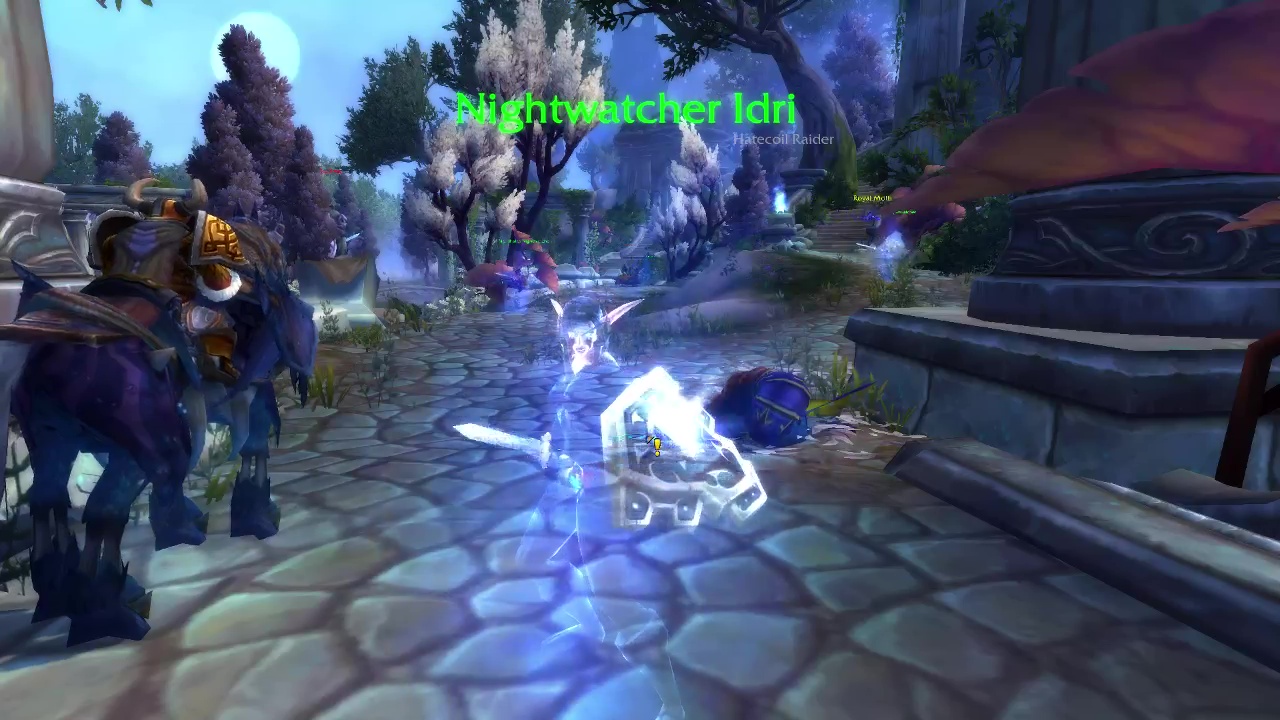 Quest Objectives
Obtain the Head of Fathom-Commander Zarrin, and slay 8 of his naga troops.
Progression
Nar'thalas Nightwatcher: The Tidestone calls to them…
Fathom-Commander Zarrin: Search high and low! Turn the ruins to rubble! The Tidestone will be ours! I like your bravery, little one. I'll enjoy gutting you in front of my entire batallion. May Lady, Athissa! I have… failed you…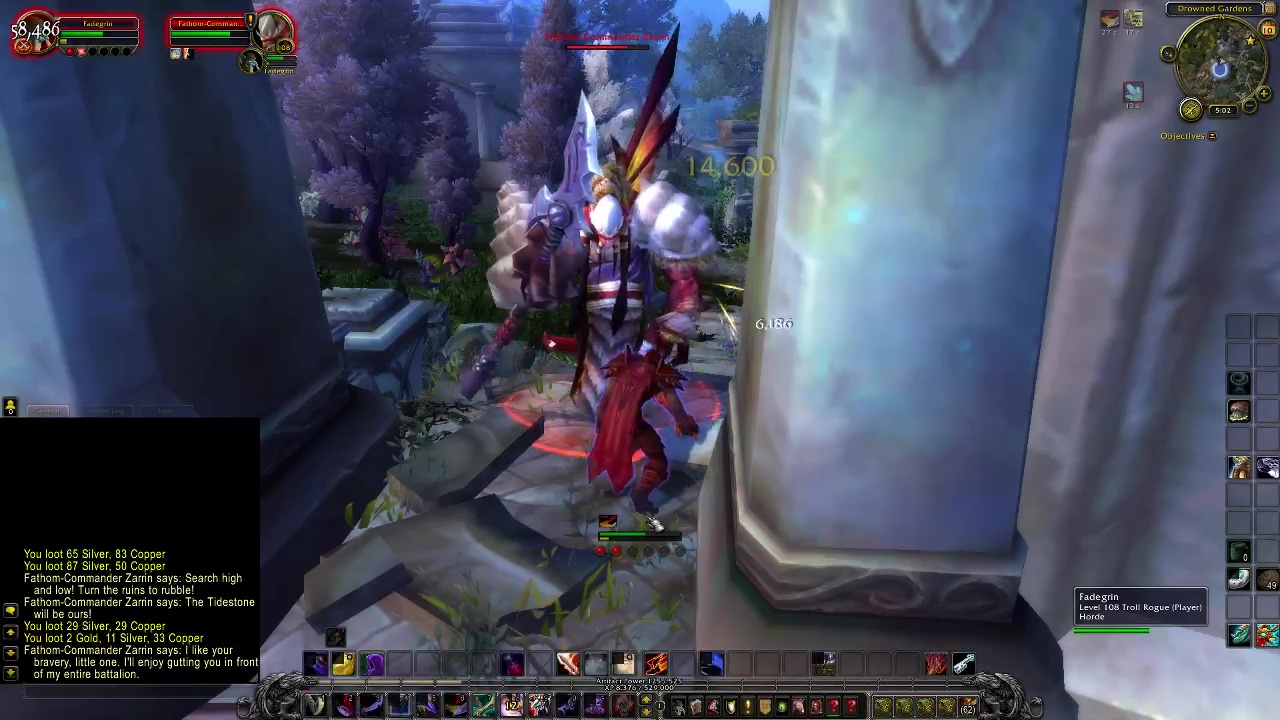 Completion
(The nightwatcher looks at you expectantly. Idri stares at the ugly head.)
Nightwatcher Idri: Yes, that's him.
They Came from the Sea