NOTE: The quest starts in the Class Order Hall by the co-leader of your class (you being the leader). In this case, you can read/watch the paladin class version.
Lord Maxwell Tyrosus: With the Order of the Silver Hand reformed under your leadership, we have new direction and guidance. We have much work ahead of us.
Lord Maxwell Tyrosus: Greetings, Highlord. I have important news to share with you. During my expedition to the Broken Shore, I saw with my own eyes an extraordinarily luminescent object emerge from the Felstorm. It fell down towards the coast of Suramar, cutting a swath through the tempest itself! From it I felt an incredible surge of power, before it vanished beyond the horizon. We need to bring news of this immediately to Archmage Khadgar.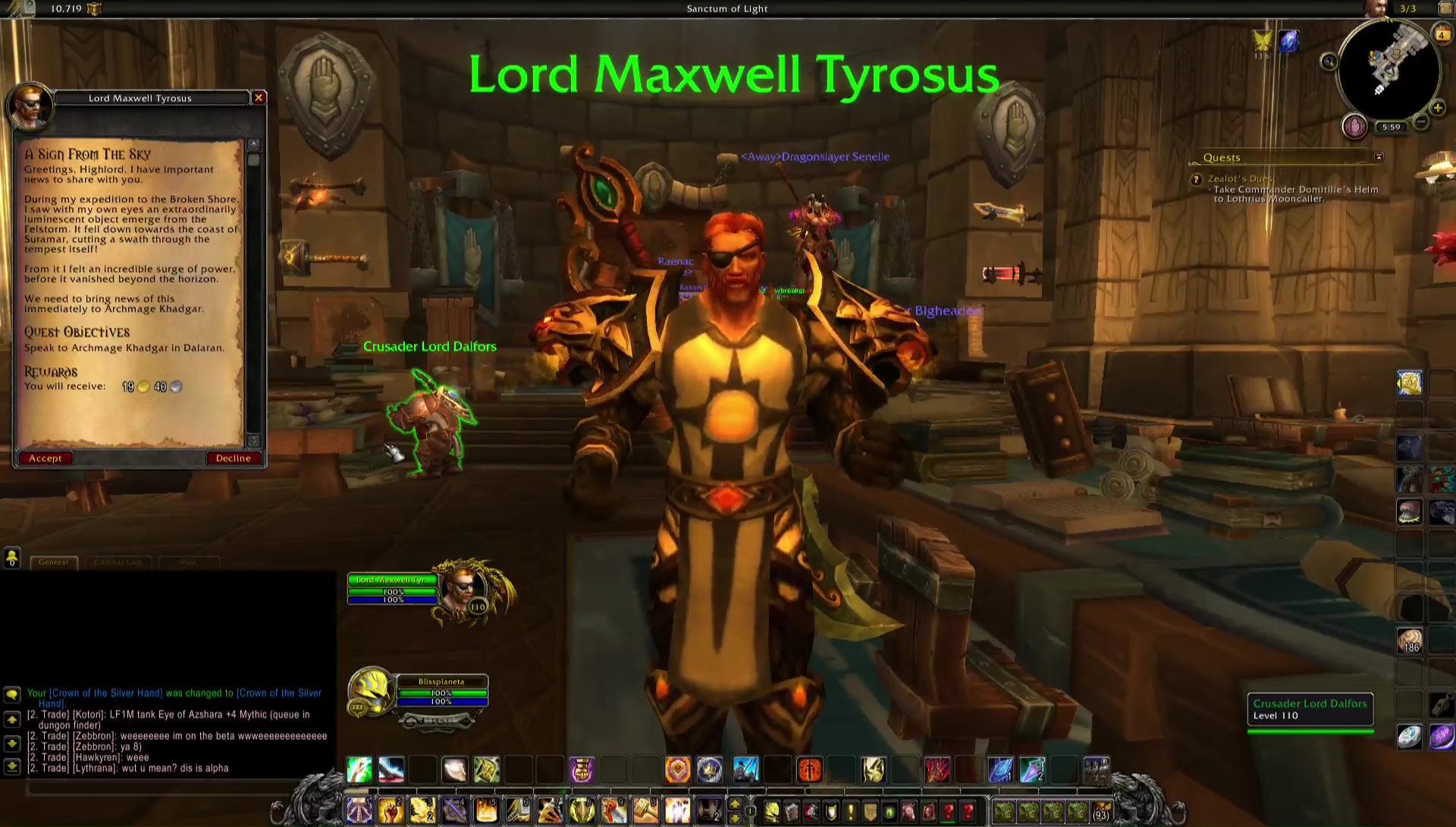 Quest Objectives
Speak to Archmage Khadgar in Dalaran.
Completion
Archmage Khadgar: I see that you have an urgent message for me. What is it?
A Sign from the Sky