Lord Grayson Shadowbreaker: We are keeping a close eye on Legion movements at Faronaar in Azsuna. Our intel suggests that a high-ranking lieutenant, possibly the dreadlord Balnazaar himself, masterminds the attacks in that region. This may be our chance to strike a blow at the Legion's leadership. Vindicator Boros commands our forces at the front. He would welcome your help, Highlord.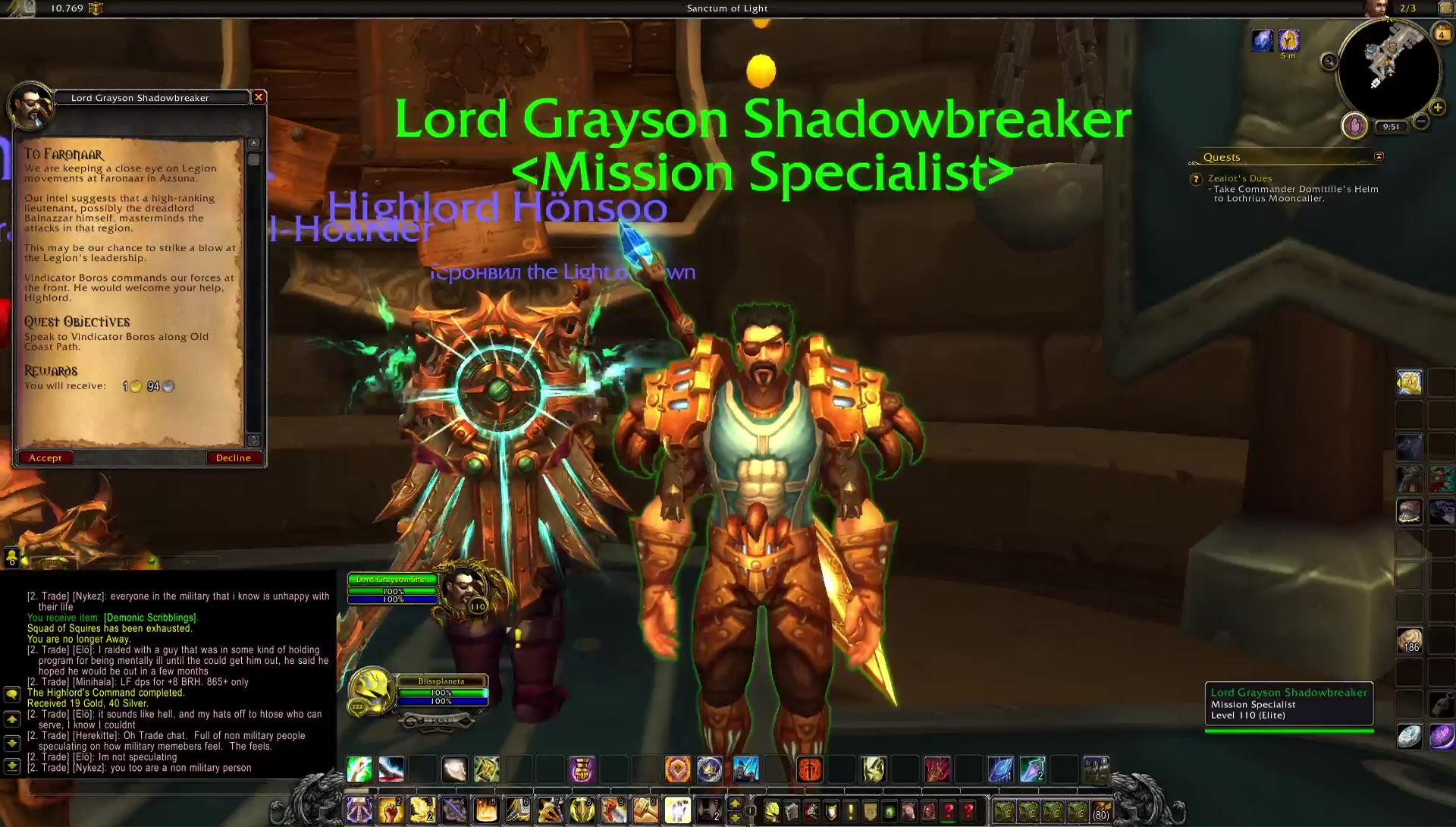 Quest Objectives
Speak to Vindicator Boros along Old Coast Path.
Completion
Vindicator Boros: Excellent, Highlord. You've arrived.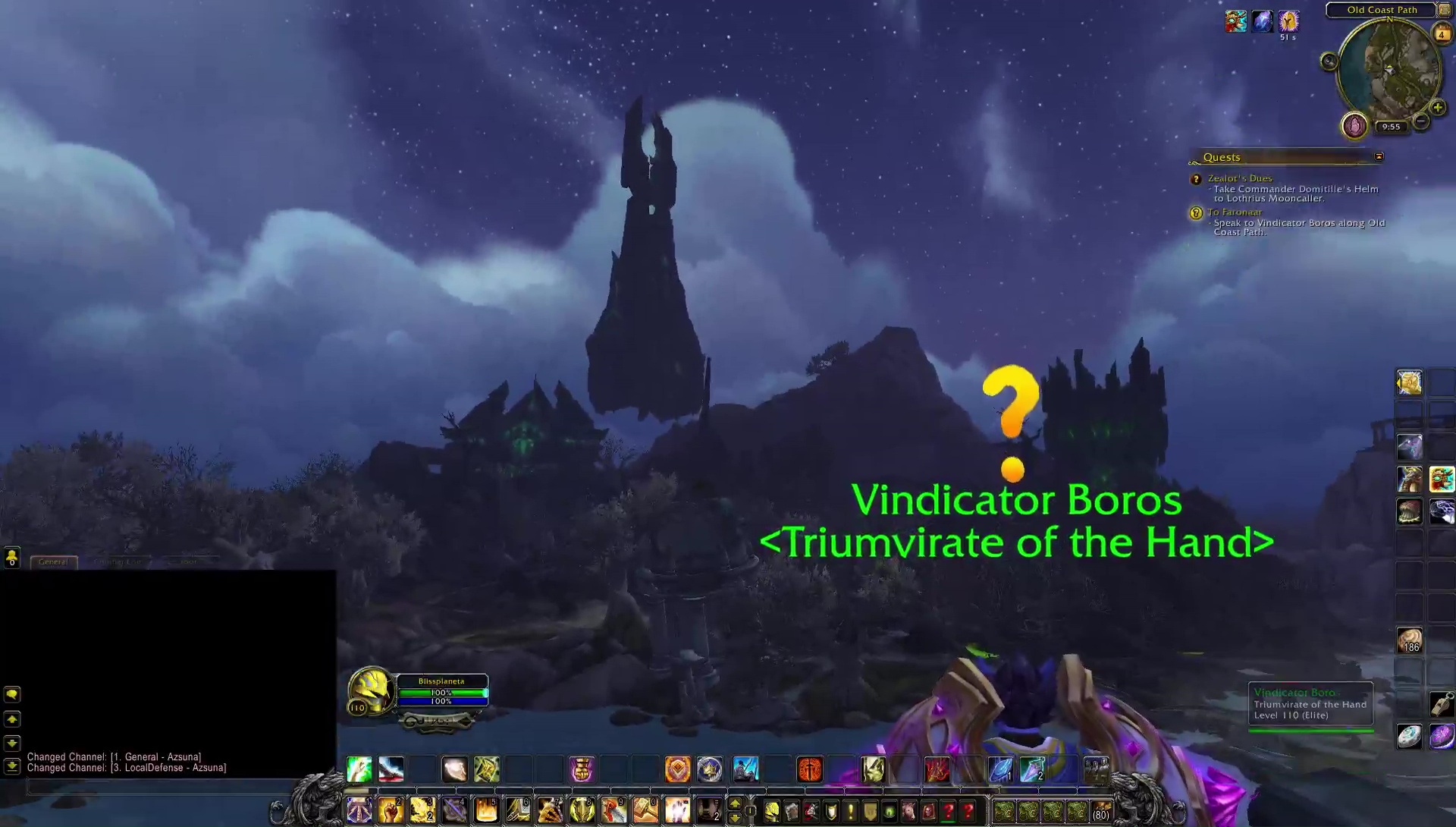 To Faronaar