Justicar Julia Celeste: We have important work at hand, Highlord. Spread out across the legion camp are orbs that are vital to the Legion's planning and strategy. Destroying them will severely damage their efforts. I will go with you, Highlord, to see this through.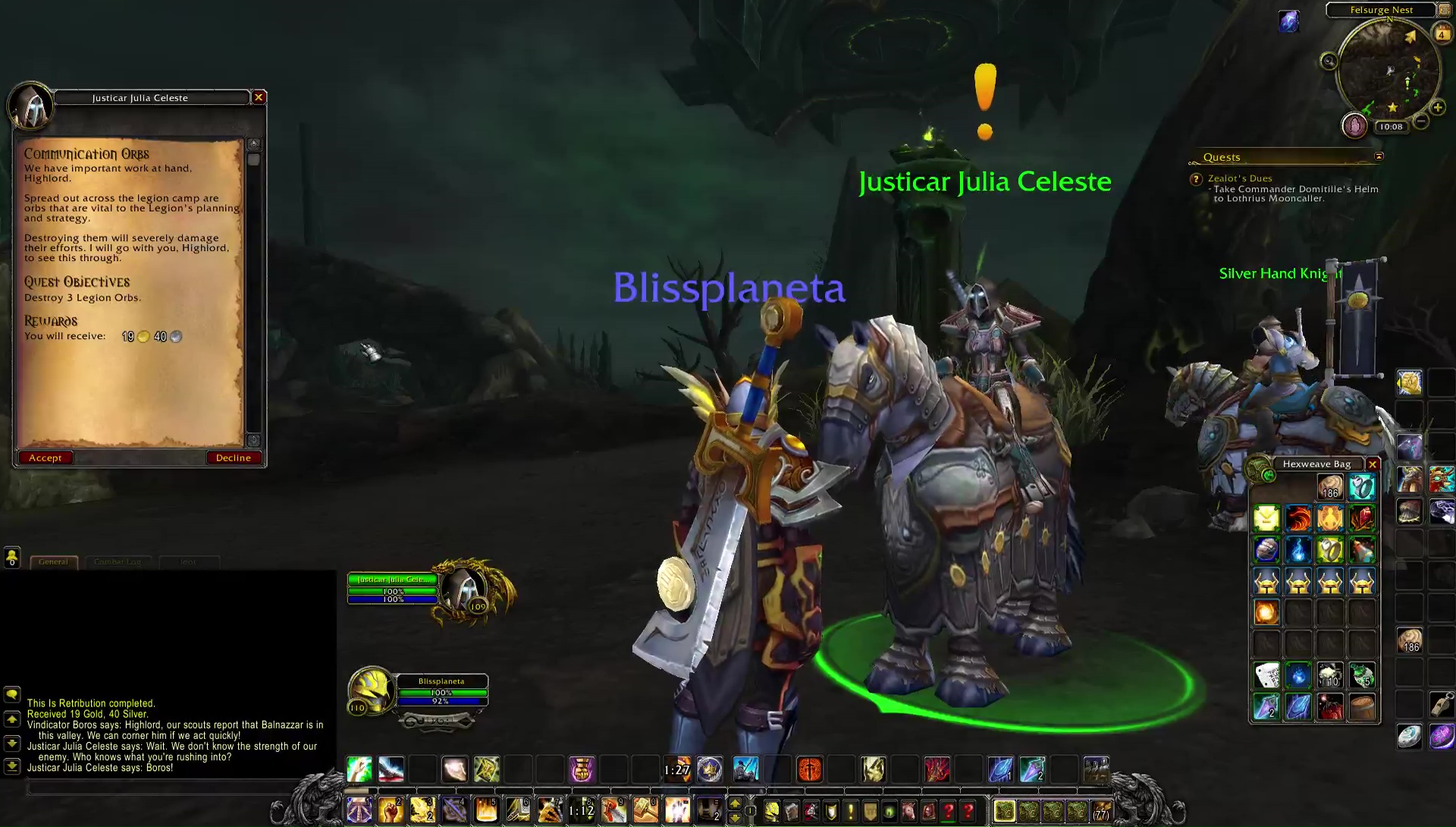 Quest Objectives
Destroy 3 Legion Orbs.
Intermission
Legion Orbs destroyed: 1/3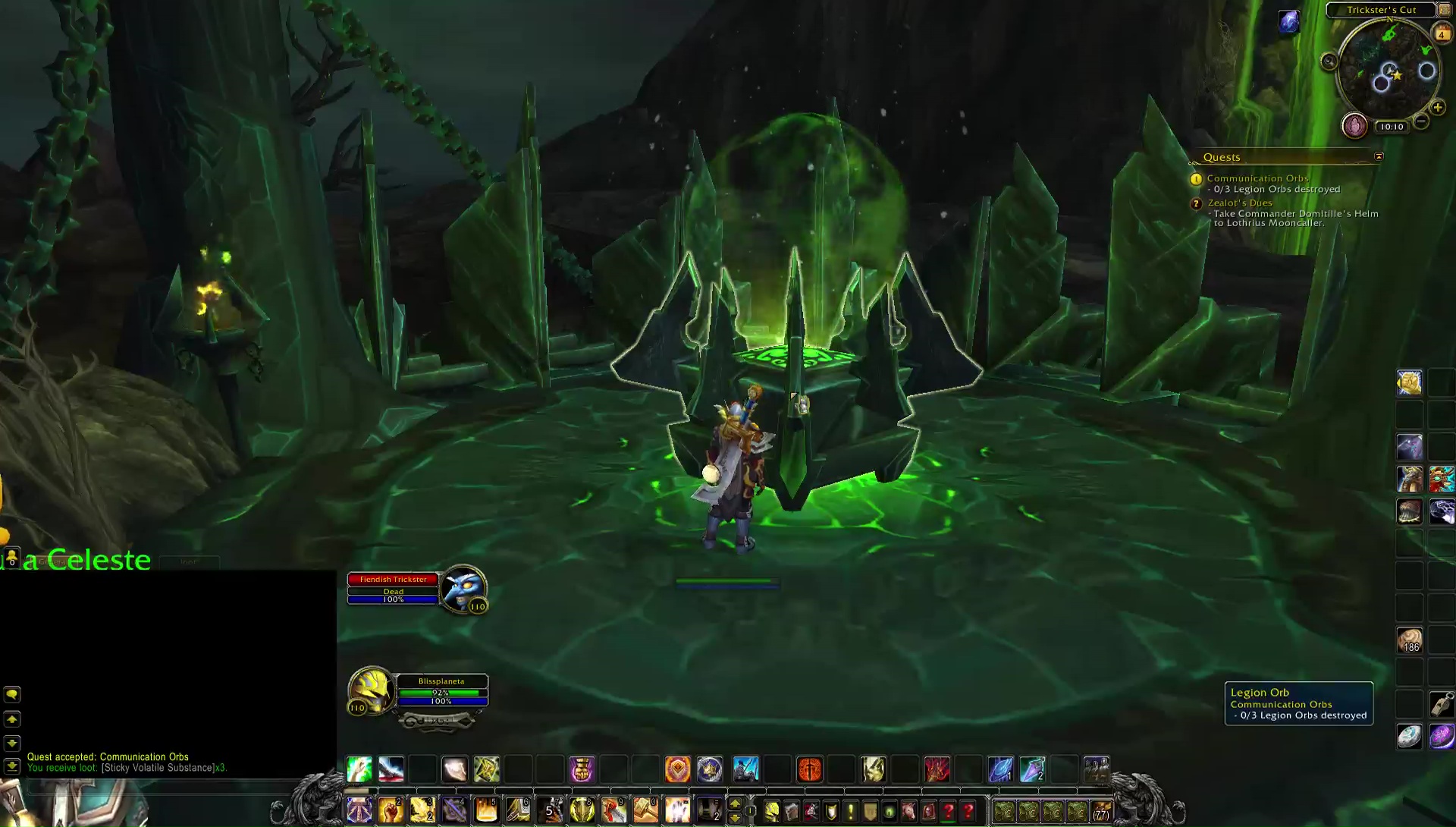 Balnazaar: Who's there? Jarbox, I sense intruders!
Legion Orbs destroyed: 2/3
Balnazaar: Jarbox, stay alert! Protect the Codex of command with your life!
Jarbox: Do not fear, my lord. My demons will hunt down the intruders!
Legion Orbs destroyed: 3/3
Jarbox: Foolish paladins… I have captured one of your own! Too bad Lord Balnazaar will not be here to see his demise!
Vindicator Boros: I will never give in to you, demon!
Completion
Justicar Julia Celeste: No… we underestimated the enemy.
Communication Orbs