Archmage Khadgar: "You did not ask for this burden, but it is what fate has deemed." Turalyon's haunting last words still echo in my mind. I worry about the fate of the draenei… about the fate of my friend, Velen: but we must remain vigilant, (Name)! For now, Light's Heart remains under your watchful eye. There is one place on Azeroth that I would trust with the safekeeping of the object: your order hall. Take it there, (Name). I will remain in Dalaran and continue looking for answers. There must be another way!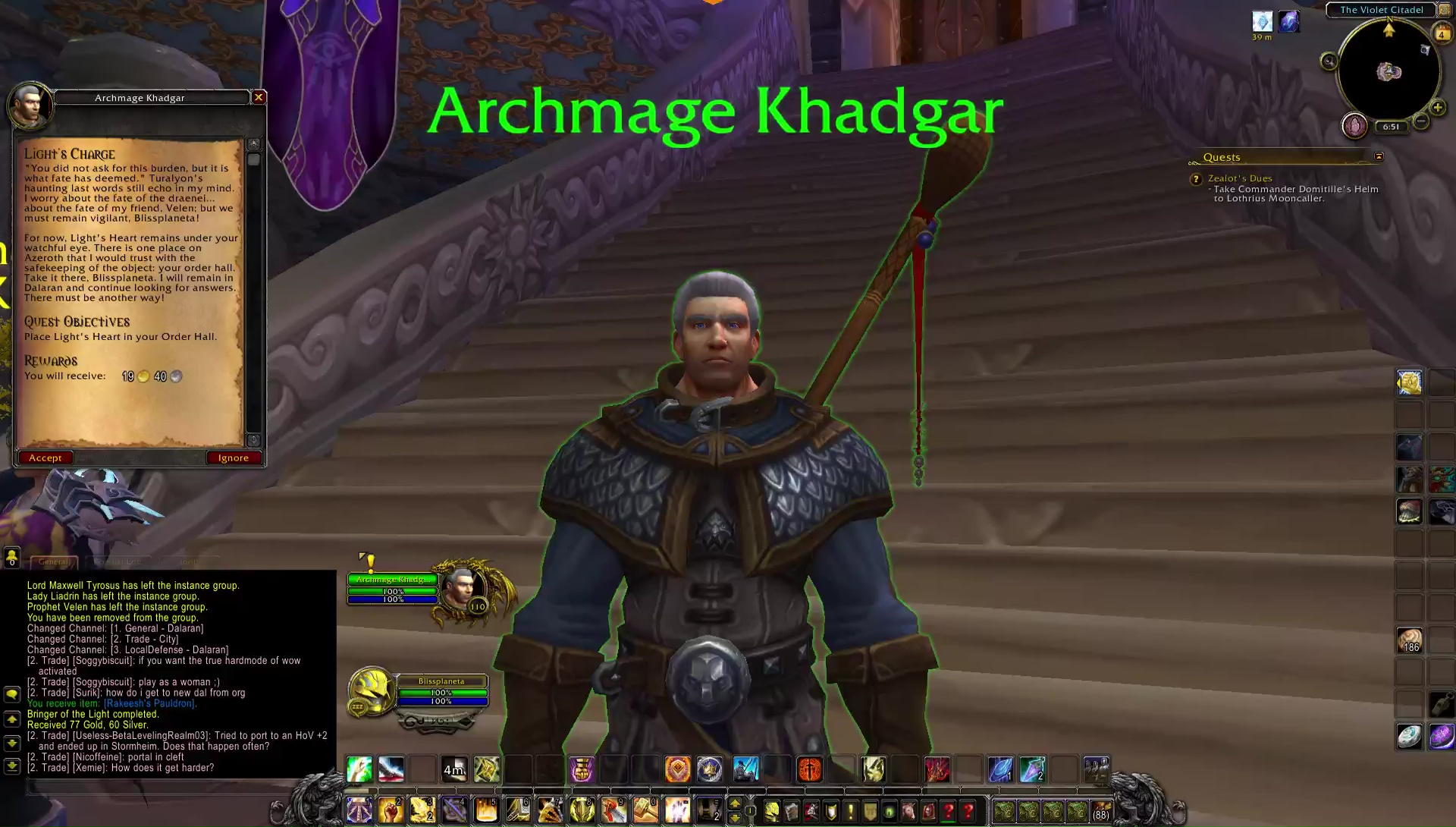 Quest Objectives
Place Light's Heart in your Order Hall.
Completion
Light's Heart: This is where you must place Light's Heart. A force within Light's Heart activates as you lay it down. You feel hopeful.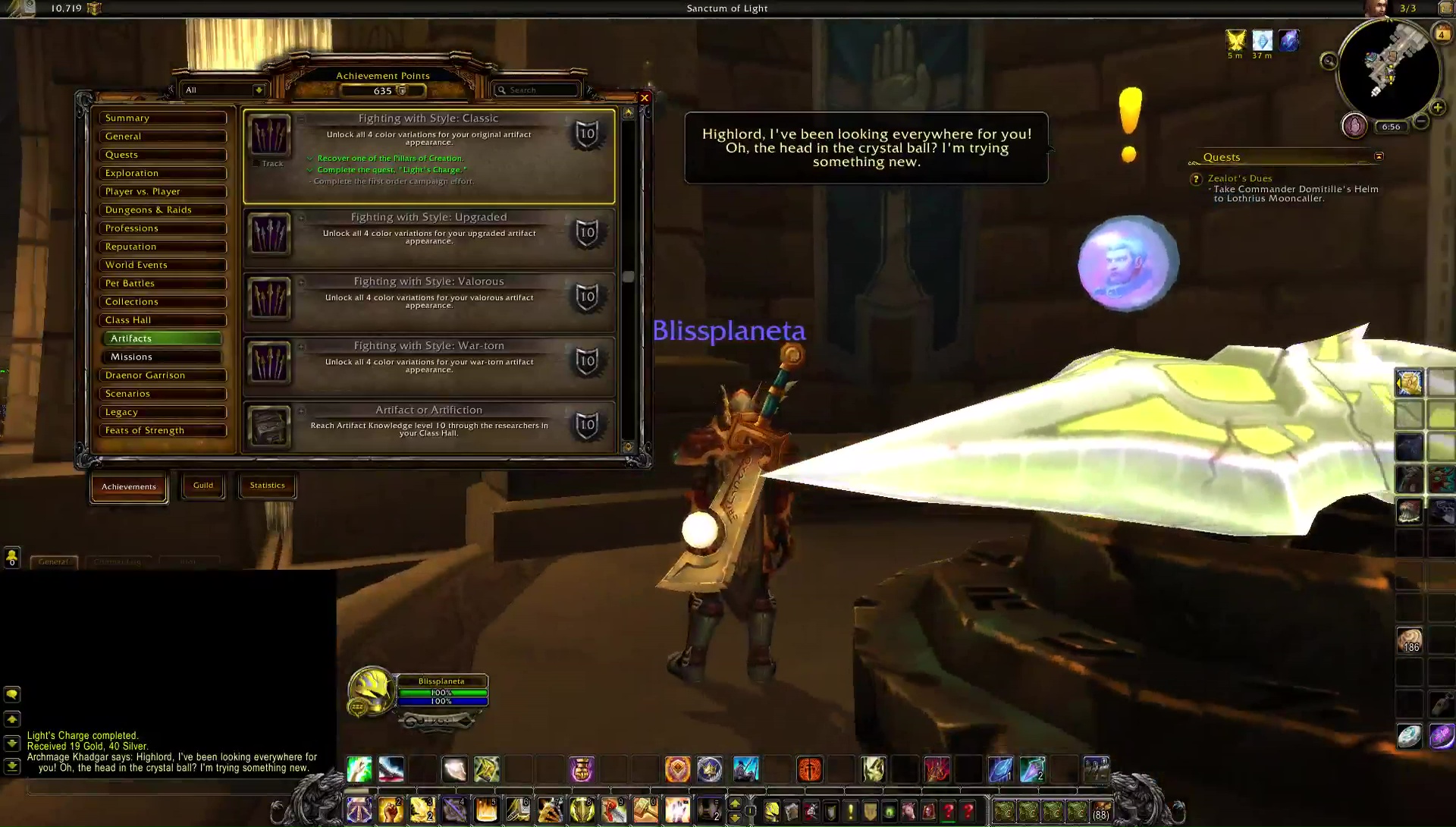 Archmage Khadgar: Highlord, I've been looking everywhere for you! Oh, the head in the crystal ball? I'm trying something new.

Light's Charge