Jace Darkweaver: (Jace glances at the crystallized soul.) Yes, that will do nicely. Release its energy to activate the communicator – it should already be configured to contact Allari and her forces. If Carla is out there, we will find her, and we will make her suffer for her transgressions.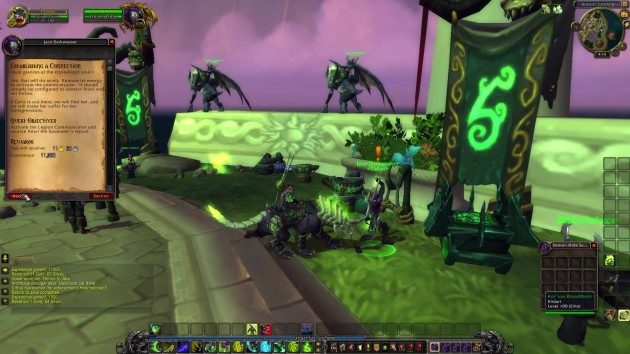 Quest Objectives
Activate the Legion Communicator and receive Allari the Souleater's report.
Intermission
Jace Darkweaver: Allari, report in. Have you located the warblades? Yes – Carla – Broken Shore – encountered heavy resistance – Damn it all. Incoming!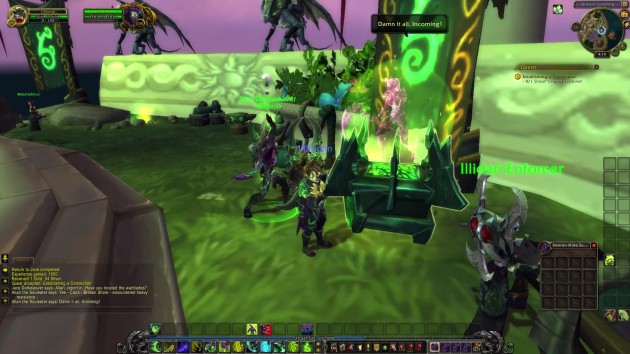 Jace Darkweaver: We have their position. That will have to do.
Completion
Jace Darkweaver: Not good… not good at all. Kayn, any ideas?
Establish a Connection