Kayn Sunfury: Although our forces have dutifully held this citadel since your departure, we have been unable to access most of its resources – the Fel Hammer can only be fully activated by those bearing the mark of a Legion lord. Thankfullly, your blades carry that very mark. Use them to activate the Fel Hammer – show your forces your limitless power!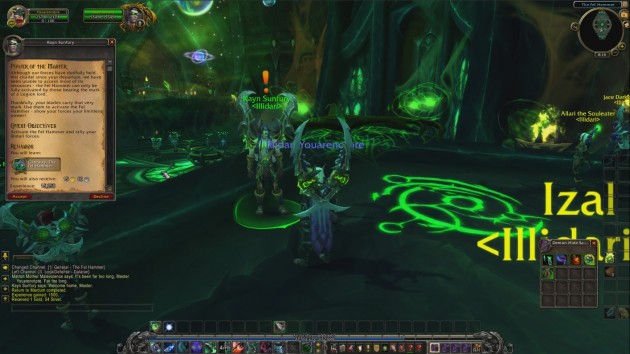 Quest Objectives
Activate the Fel Hammer and rally your Illidari forces.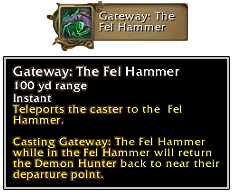 Intermission
Kayn Sunfury: I've been waiting for this day. Follow me, Master. We must address the others.
NOTE: Click the Fel Hammer.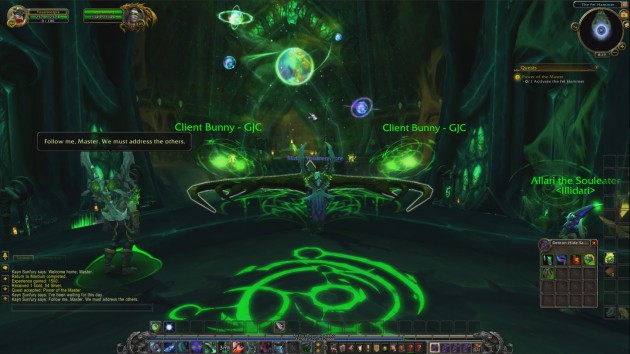 Behold the power of the Twinblades of the Deceiver. The Fel Hammer is ours!
Battlelord Gaardoun: The Ashtongue will fight beside you.
Lady S'theno: You may call upon the Coliskar as well, Master.
Matron Mother Malevolence: Our mission is not yet complete. We are all yours to command.
Kayn Sunfury: We are the blades that will strike down the Legion. We are the chosen warriors of Lord Illidan. WE ARE ILLIDARI!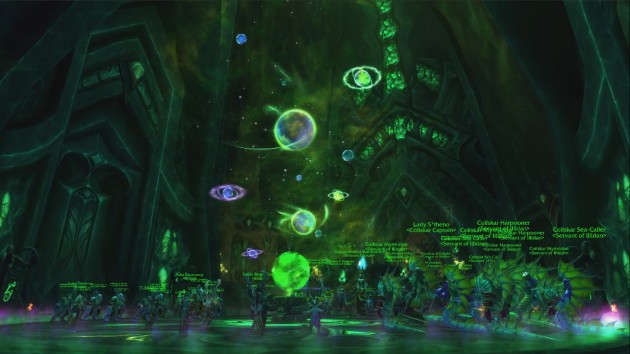 Activate the Fel Hammer: 1/1
Completion
Kayn Sunfury: The Fel Hammer is fully operational, Master (name).
Power of the Master