Archmage Khadgar: A Legion communicator? Hmmmm.
(Khadgar pauses to think for a moment.)
You know what, I think I have something in my lockbox upstairs that is just the ticket.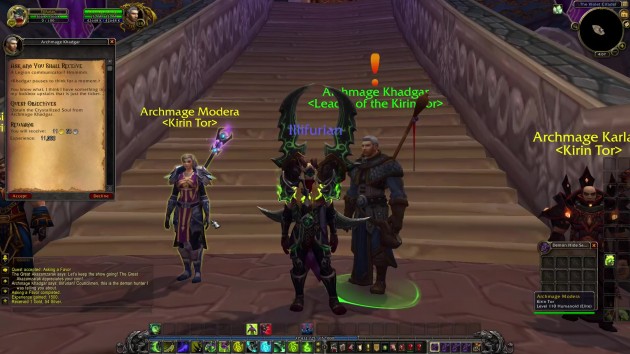 Quest Objectives
Obtain the Crystalized Soul from Archmage Khadgar.
Intermission
Archmage Khadgar: I have just the thing. Follow me. Hold on for just a moment. I'm afraid I'm a bit of a pack rat. Now let's see… apexis crystals? No, no, those won't do at all. I must have put it over here. Arcane powder… soul shards… that's definitely not it… Aha! Here we are – a crystalized soul. That ought to do the trick. Would you mind grabbing it? These crystals tend to have rather averse effects on non-demonic beings.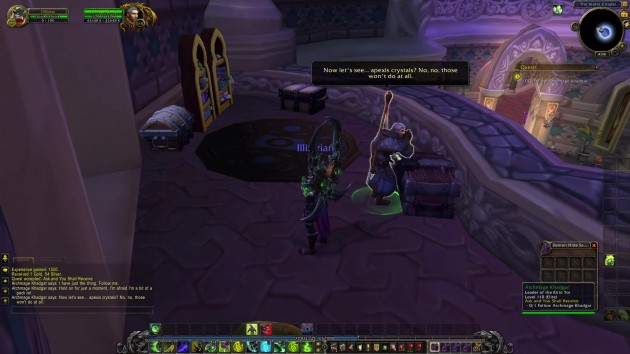 Completion
I'm always happy to help a friend. No need to thank me, just promise you won't accidentally blow anythng up in the city – our repair bills are already astronomical.
Ask and You Shall Receive