Illidan Stormrage: We must not yield even a single world to the Legion. Continue our Invasion Point offensive and crush the Legion beneath your heel.
Objectives
Acquire 50 Argus Waystones.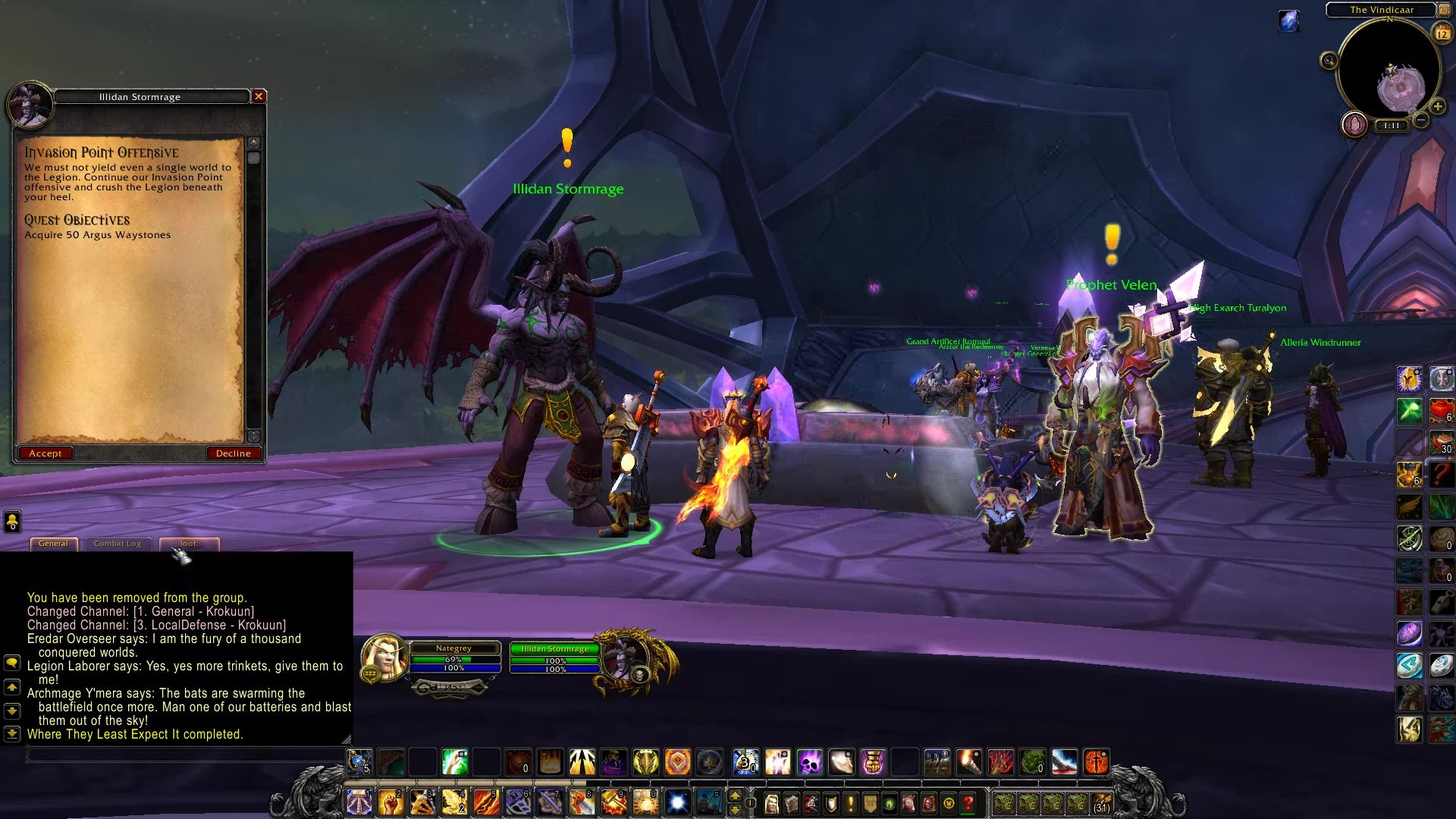 Progress
Illidan Stormrage: The Legion's arrogance is clear. Pursue them to every world they infest. Show them that they cannot escape our wrath.
Note: Argus Waystones is a new currency which you can check out at the Character window (C) under the Currency Tab. Used by the minions of Sargeras to force open portals from Argus to other Legion-controlled worlds. Total Maximum: 100.
Each Invasion Point grants 10 Argus Waystones as reward. There are two Invasion Points in Krokuun:
Invasion Rift: Blood (73,33)
Invasion Rift: Cold (46,77)
You are now queued for Scenarios.
INVASION RIFT: BLOOD
STAGE 1: Stem the Bleeding. Destroy 3 Blood Drainers.
Illidan Stormrage: These demons seek to bleed a creature that lies dormant beneath the surface. Put an end to their plans.
TIPS: Killing Congealed Plasma (oozes) gives a buff named Surging Blood: Haste increased by 15%. Explodes on expiration. Lasts 20 sec.
Standing on the blood river gives a permanent buff while standing on it named Bloody Pool: Damage done increased by 25%.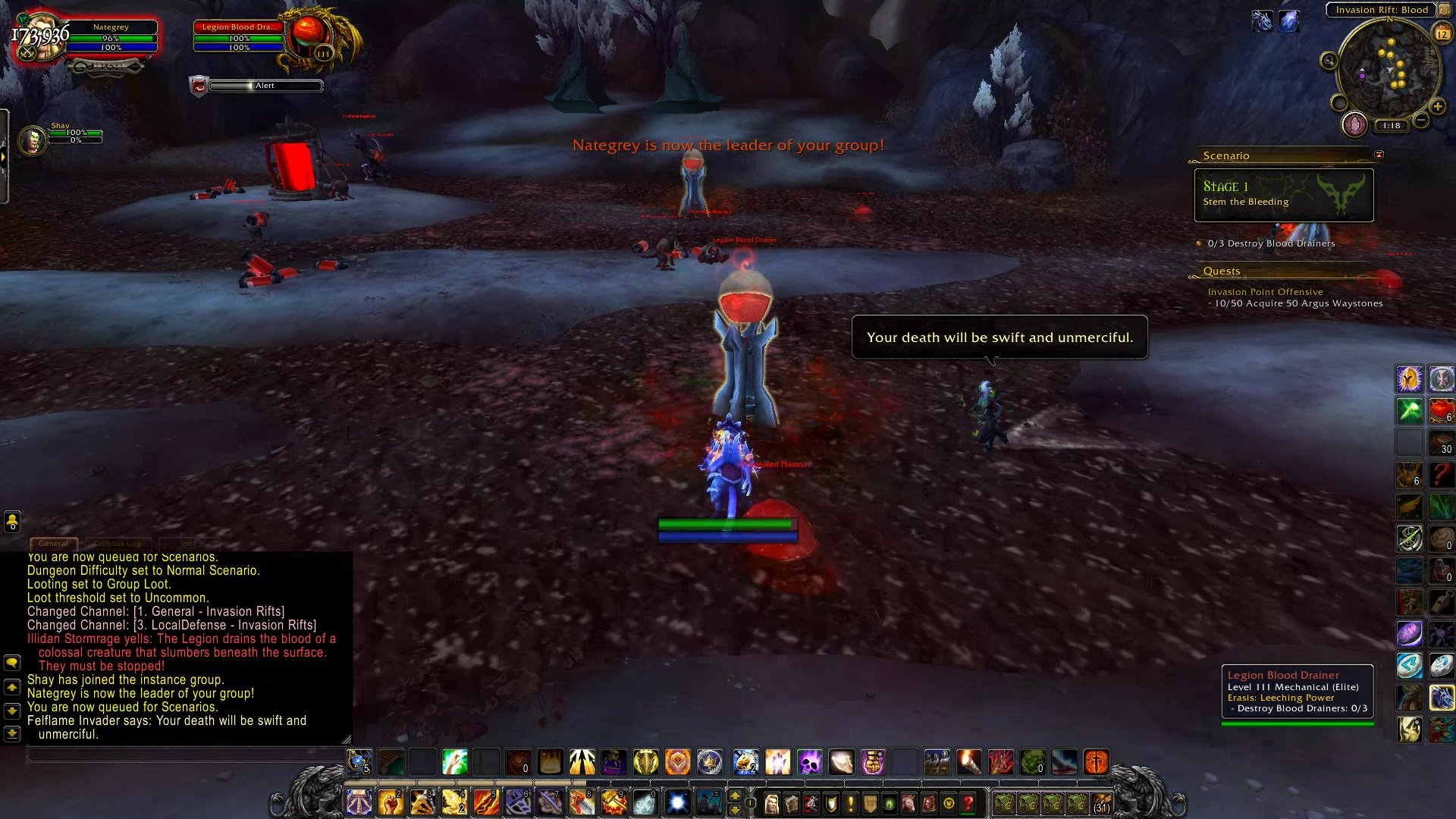 STAGE 2: Stop the Legion. Defeat the Legion forces.
Illidan Stormrage: Now is your chance. Finish this fight!
Note: Noxious Shadowstalker (arachnid demoness), Shadowblade Acolyte and Felflame Invader packs spawn.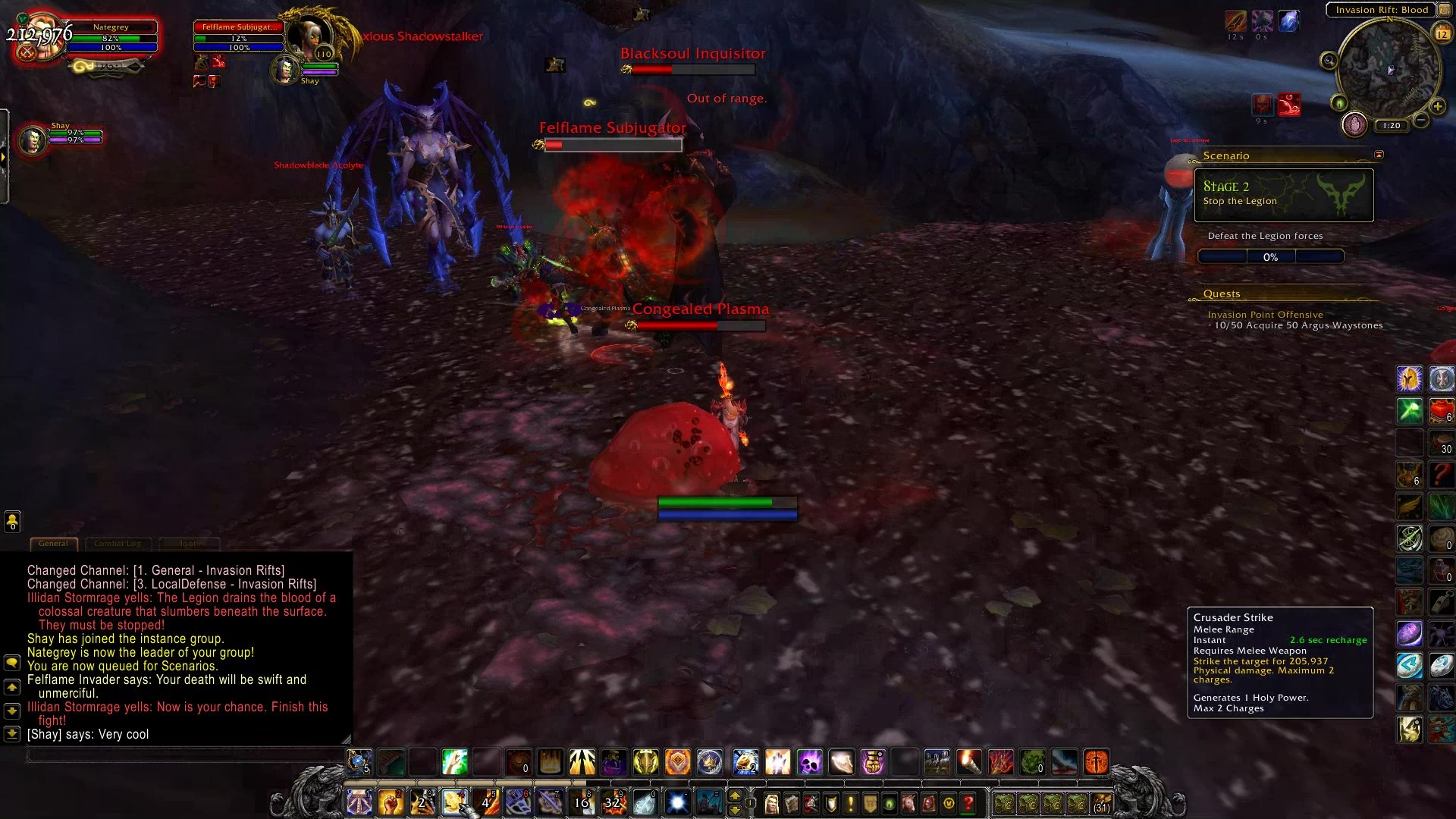 FINAL STAGE: Restore Balance. Defeat the Legion's commander.
Vogrethar the Defiled: Bid farewell to the lives you knew. The Legion has come!
Invasion Point Offensive
Argus Zones