Alleria Windrunner: We've been presented with a rare opportunity. Our scouts have spotted two shivarra priestesses in the western fel pools enhancing the Legion's war effort. The inner circle of Sargeras' chosen never leave the walls of Antorus. If we take them out, we might be able to sow fear among those closest to the Dark Titan.
Objectives
Slay Lady Heretica and Mistress Apostriss.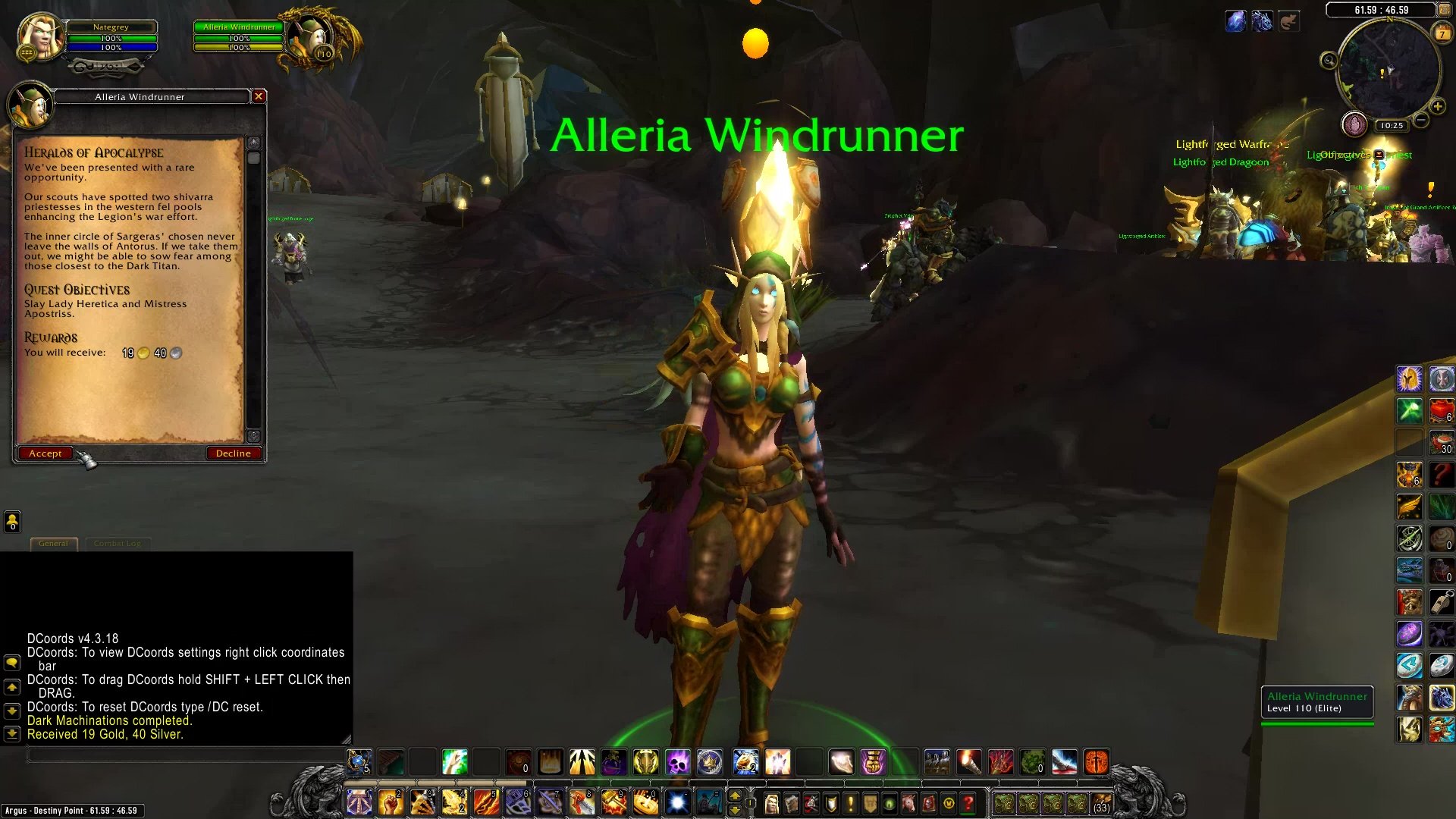 Progress
Alleria Windrunner: Make them suffer.
Mistress Apostriss: You will not disrupt the rebirth. They will be whole again! All will be remade. All will be undone! You are too late.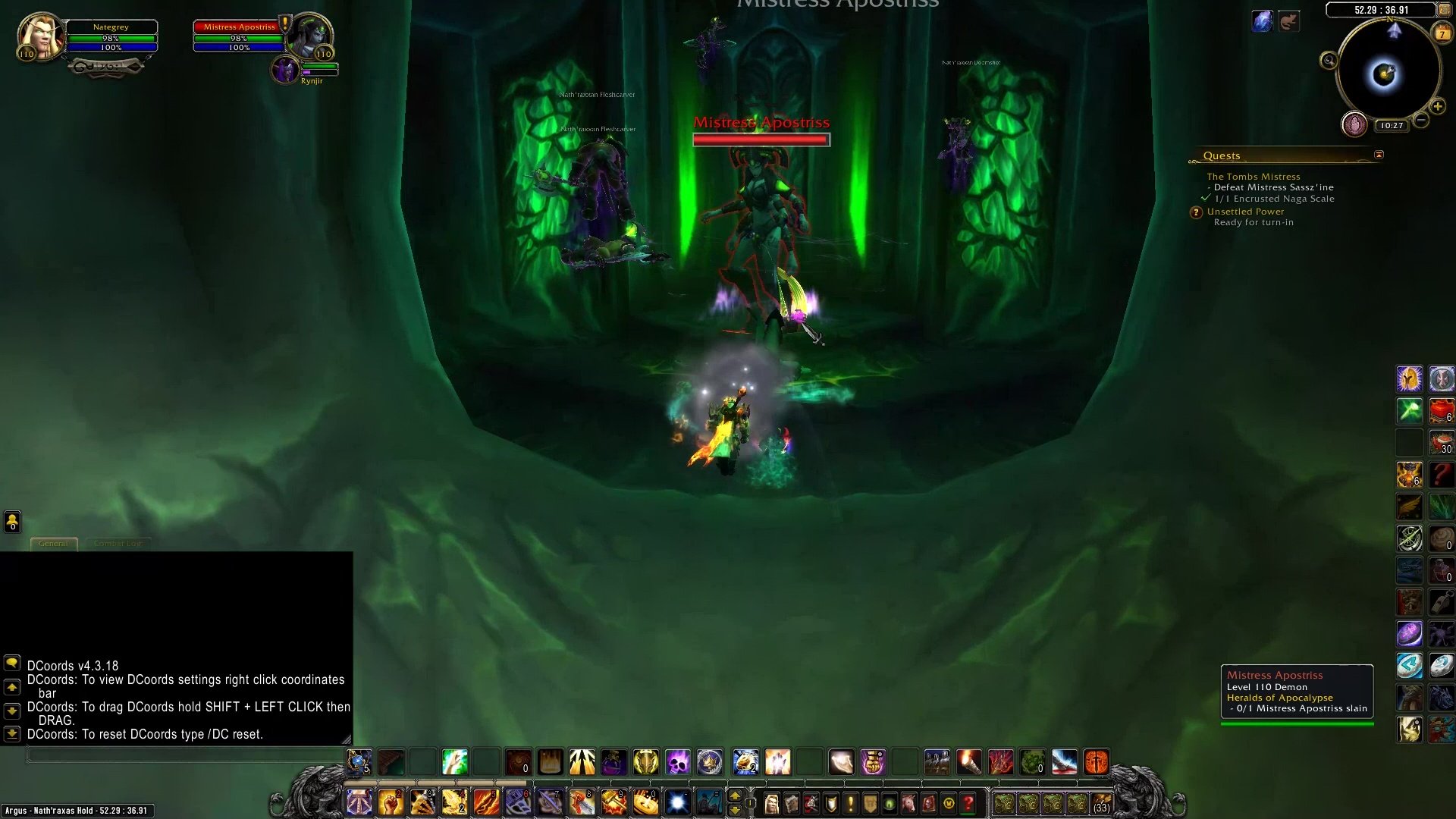 Lady Heretica: Our crusade is the only path to redemption. All will be reborn by the master's flame! You lack… vision.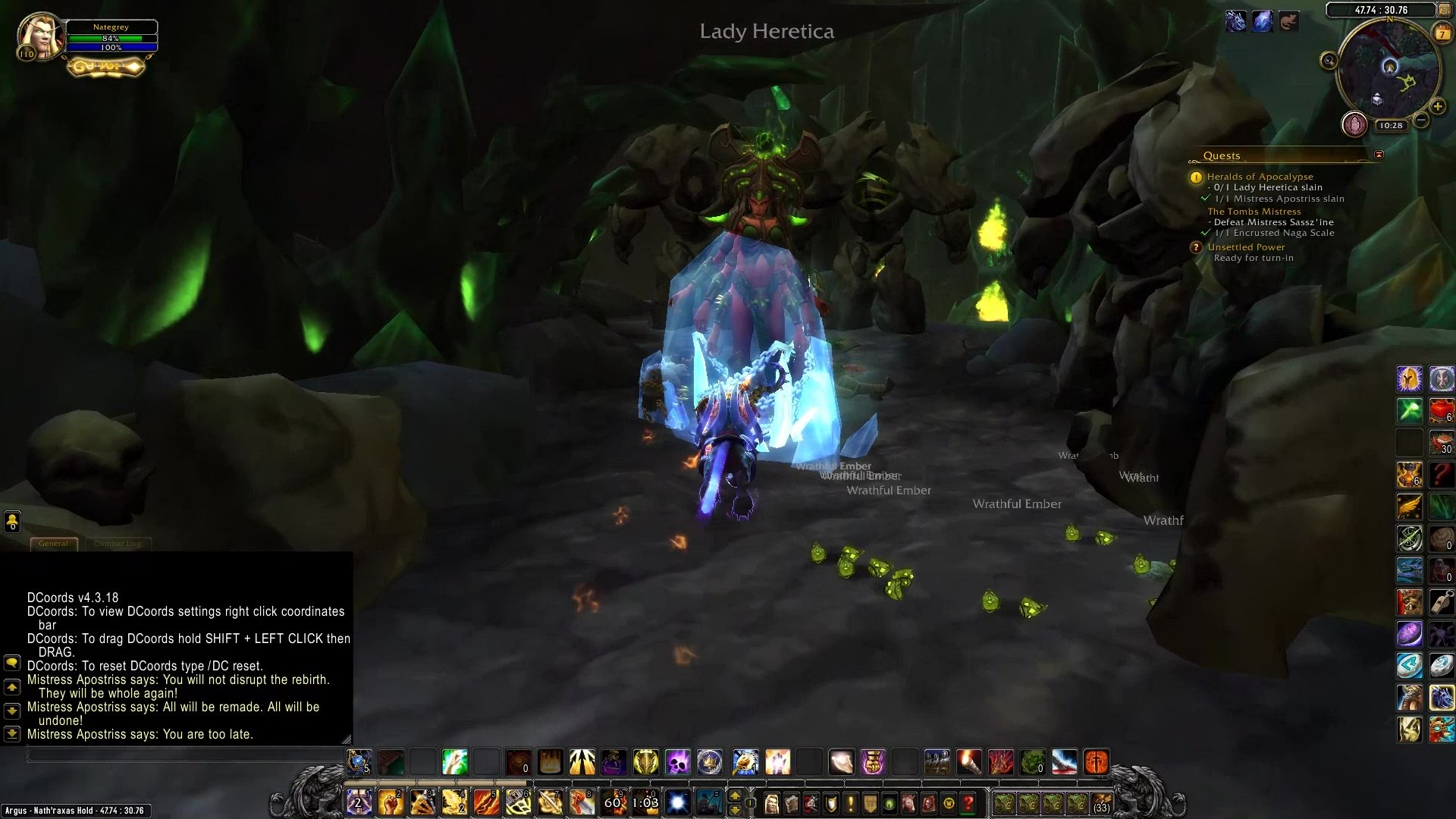 Completion
Alleria Windrunner: Impressive. Without the shivarra bolstering their strength we just might stand a chance.
Heralds of Apocalypse
Argus Zones