Magni Bronzebeard: Whoever's tryin' to reach us now might give us the information we need to find Eonar. We need to see what's goin' on right away!
QUEST OBJECTIVES
Witness Argus' vision with Magni.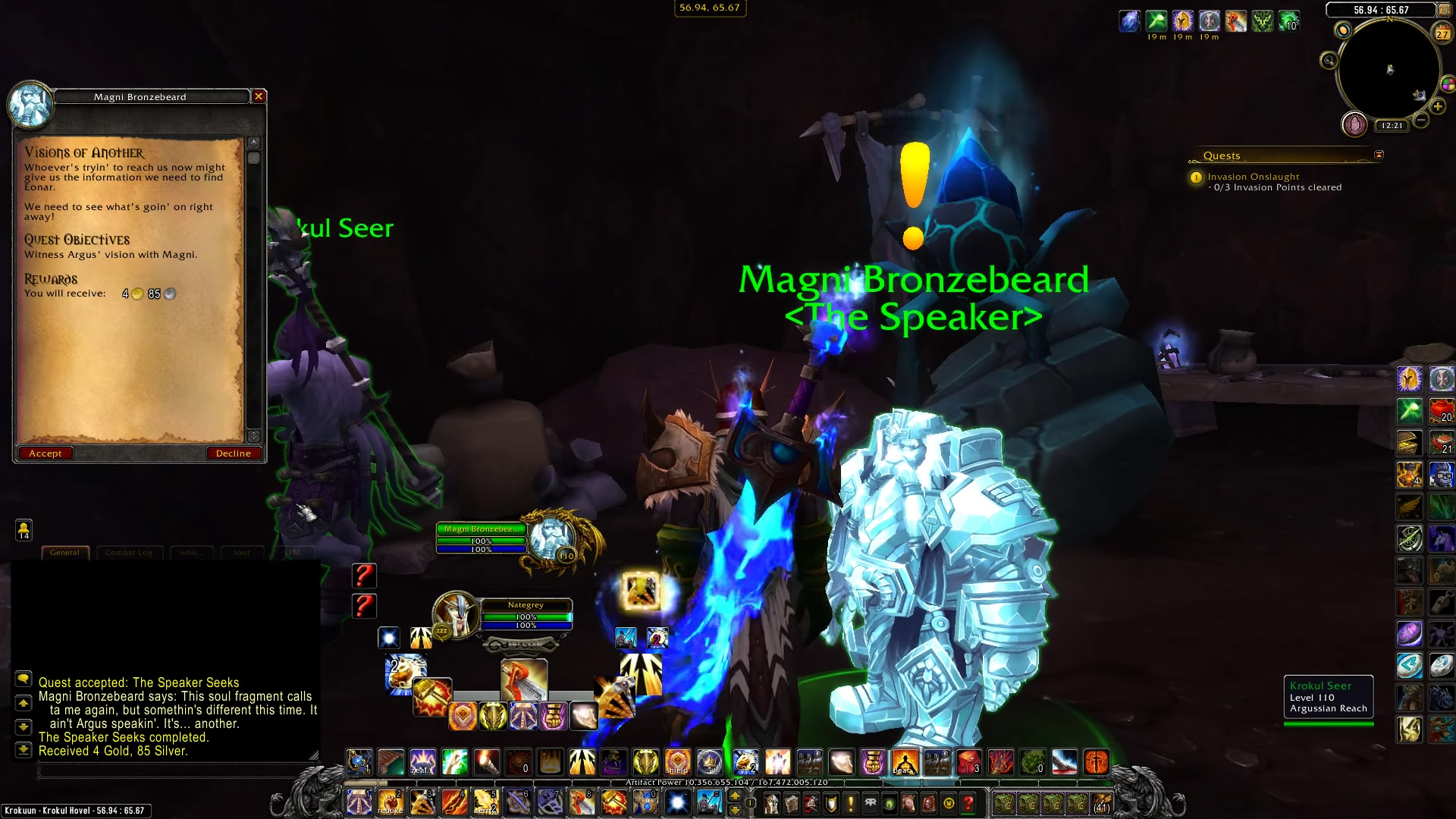 PROGRESS
Magni Bronzebeard: Place yer hand upon the stone when yer ready.
Sacred Stone: The stone thrums with energy.
(Place your hand on the stone.)
Eonar: I remember the awakening… how life sprang forth all around us. I remember unity… until it was shattered by betrayal. I remember fleeing… to keep him from his prize. The time for hiding is over. Aid me… or everything ends.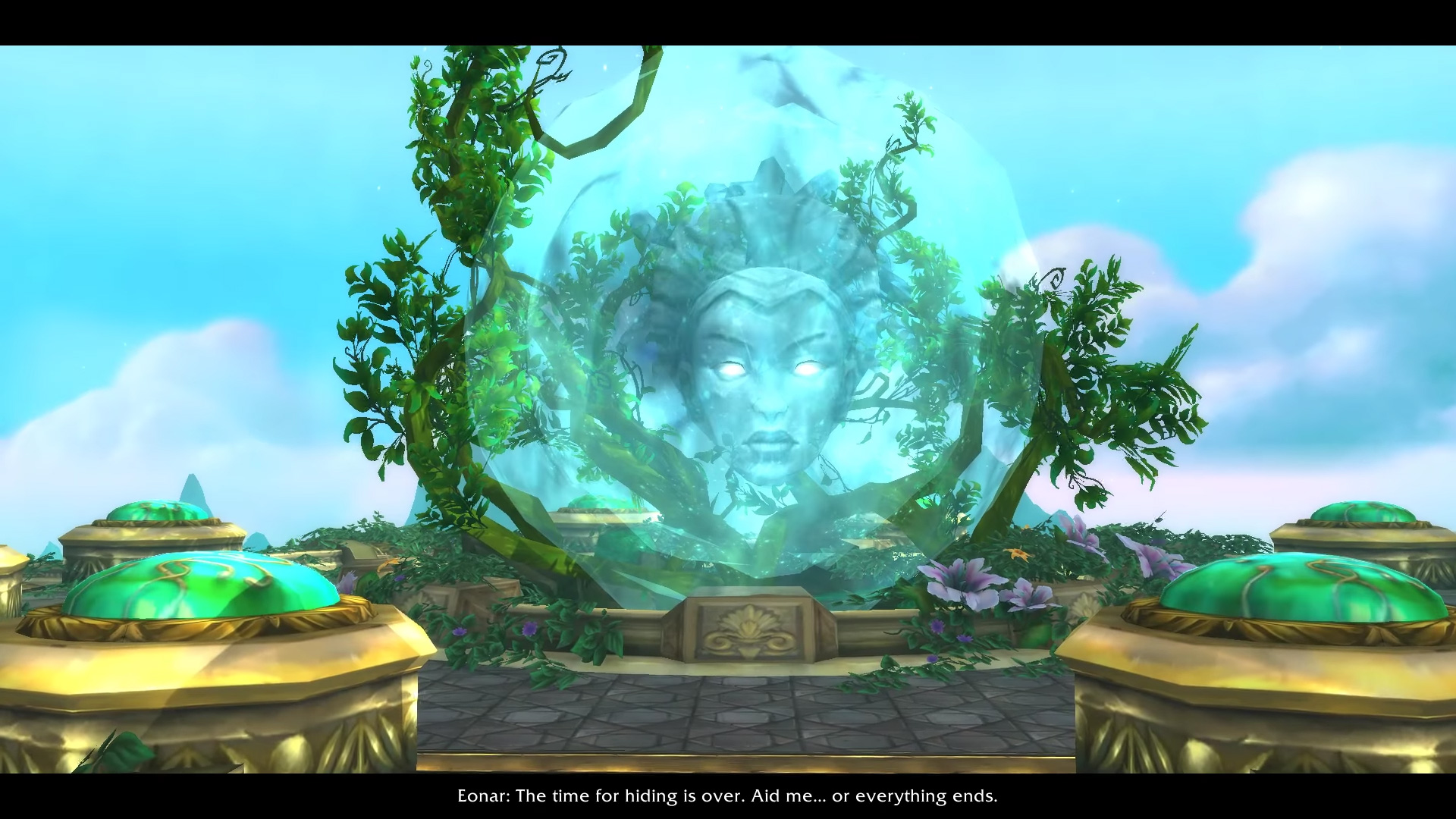 Vision witnessed: 1/1
Magni Bronzebeard: The Life-Binder! Somehow, she's the key to Sargeras's plan.
Completion
Magni Bronzebeard: Our answer lies in the Legion's own portal network in the heart of Antorus.
Visions of Another
Argus Zones