There has been a lack of Warcraft novels lately with only World of Warcraft: Illidan (released on November 1, 2016) being the last novel thus far.
As of today, there is no novels in the horizon, and these are usually in pre-order many months in advance (8-10 months before publish date). Which means there won't be a novel out by November 2017 (a year after Illidan).
It is hard to figure out if the slow-mo is due to the departure of Micky Neilson, Chris Metzen, and James Waugh (the core triumvirate of the Creative Team). Dave Kosak moved on to the Hearthstone team, Tom Chilton moved on to an unannounced game, Craig Amai is gone too, and the only Create Team members that I can remember are still in the team are Matt Burns and Robert Brooks.
Matt's most recent digital comic is titled World of Warcraft: Legion #1 — Magni, Fault Lines (June 30). By the way, Magni is a central character in Patch 7.3 (Argus). So go read Fault Lines as a prelude. Matt is a long-time established writer with various short stories, but if you love the World of Warcraft: Chronicle series, you have heavily read Matt Burns and Robert Brooks storytelling.
I might have a terrible memory, because outside of these big names I have mentioned, I can't remember who else is in the Creative Team. If I don't, then maybe other fans don't. And that is a problem, because the core writers we have known for years are no longer at Blizzard Entertainment, and only two remain in the public view.
There are two names I have seen lately: George Krstic (Director of Story, Creative Development) who was promoted to that position on March 2017, and Vaeflare (former community manager) who is Media Artist, Video and Post Production, Story and Franchises Developer (for all IPs) since 2015.
Other writers who probably need more exposure in social media, Reddit, and the World of Warcraft YouTube: Steve Danuser — wrote the Nathanos story "Dark Mirror," Ryan Quinn wrote "Code of Rule"
Outside this classic team circle, Where are the new writers? Why haven't we heard much from them? Did I miss the introductory welcome in the Story Forum? Possibly.
One thing I would like to invite the Blizzard Creative Team to do is to update the Story Forum post "Meet the Creative Development" — which hasn't been updated since 2010, and to provide the names and the Twitter handles of each member. Let's have social media interaction with fans. Who doesn't remember those candid tweet updates with Chris Metzen, Dave Kosak, James Waugh, Micky Neilson, Matt Burns, Robert Brooks?
Let's have reddit AMA and Q&A with the writers every four months. Let's have more novels and graphic novels, and short stories. I would love one every three months, or monthly (depending the format).
For example, filling the gap of what we see in-game. Right now, Alleria and Locus-Walker make the allusion of her training. There is absolutely no in-game deep dive into what that training was or when it happened. A short story about her first meeting Locus-Walker, and how he invited her to be his disciple … that would be an interesting and enlightening read.
A story of what Turalyon and Alleria have done in the past 1,000 years. Heck, we don't know what Khadgar did since the Second War other than 4-5 sentences in-game discussing that back in the Burning Crusade.
Or what happened after Anduin's cinematic. There must be a transition between that and whatever he does in-game in the future.
What was Sylvanas after with Eyir and Helya? We don't know much. A short story, or a graphic novel could fill the gaps.
Then there is the mysterious work and purpose of Christie Golden joining the Blizzard Creative Team. We heard when she joined (May 17), and we will likely not hear about her for quite a while. Or am I wrong? Oh lookie here!
SAN DIEGO COMIC CON 2017 – Friday
Blizzard's Story and Franchise Development Department collaborates with the game teams to provide compelling experiences inside and outside the company's iconic games. Cinematics, in-game animation, books, comics, short stories, audio dramas, and sculptures serve to create an expanded universe that brings their dynamic characters to life in new and exciting ways. They will go behind the scenes with the artists who help build these worlds to discover how they enhance the greater narrative of Blizzard's franchises. Panelists include George Krstic (head of story), Robert Simpson (lead editor), Christie Golden (New York Times bestselling author), Dominic Qwek (senior sculptor), and Steven Chen (director of animation). Moderated by Cate Gary (senior editor).
Friday July 21, 2017 3:15pm – 4:15pm
Room 6BCF
Is Christie Golden at Blizzard to write novels in-house? Considering she has lived in Michigan, Virginia, Colorado, and Tennessee these past years, the distance might have being somewhat a hassle compared with working from within the Studios and in front of the director's desk. But is she there just as a novel writer, or is she there as a story developer for the next World of Warcraft Expansion story and quests? Hmm… excited at the possibilities.
Christie said in her blog the following (read her SDCC schedule from Thursday to Sunday):
Quickie update #1: I'm now working at Blizzard through early November! I'm in Story and Franchise Development, and I'm writing, and if I tell you anything else, I'm told that Mor'ladim will come after me. The original OP Elite version. So…that's all you get for now.
So far we have heard rumors of a South Sea-themed expansion. You know… the Kul'Tiras skin leak datamined from the WoW files. The skin file's name follows the same file naming pattern of upcoming unannounced expansions — as named before Warlords of Draenor, or Legion were announced.
That leak inspired our writer TheRedShirtGuy to write his Fanfic expansion concept: "World of Warcraft: Shadows of Kul'Tiras."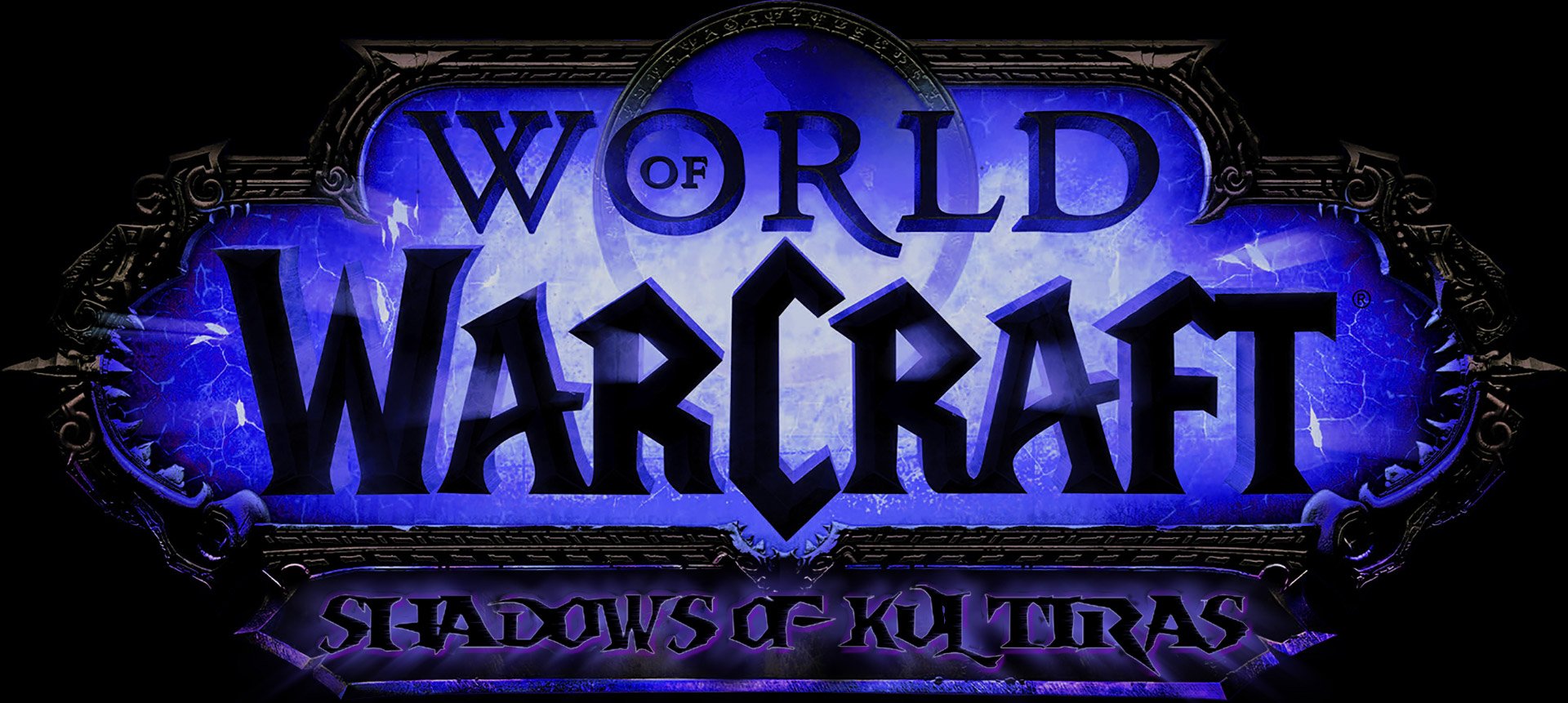 So the South Seas vibe is real. Christie Golden was co-writer of World of Warcraft: Beyond the Dark Portal — based in the Warcraft II (RTS) video game. As you might know, the game was heavily South Seas-inspired and there were some naval warfare between the Alliance and the Horde.
Christie Golden also wrote the novel World of Warcraft: Jaina, Tides of War. Who by coincidence hails from … Kul'Tiras. I don't know not to brainstorm here with her South Seas and Jaina experience, and the datamined leak. It's alluring. We know she has shaped how the World of Warcraft story goes from expansion to expansion in the past few years. Knowing now that she is working at the Blizzard headquarters from May-Nov 2017 … makes me wonder what the next expansion holds for us lore-craving players.
If you are attending San Diego Comic Con, Christie Golden is also signing books on Sunday, July 23 from 1:00pm – 2:00pm