Calydus: Friend has the artifact?! Now Jagganoth does not stand a chance! Quickly, you must go back to Dreadscar Rift! If you hurry, you may still be able to save your friends from Jagganoth's vengeance. Take the heart of the overlord, and his army will be yours to command!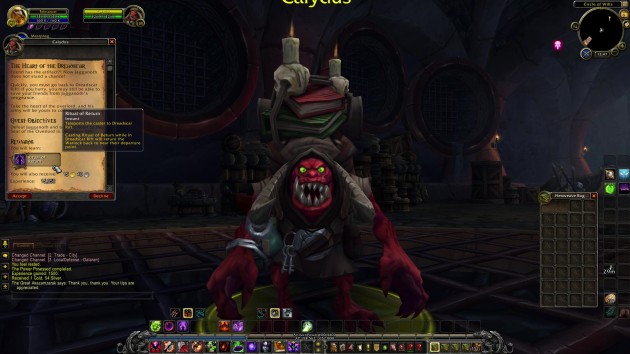 Quest Objectives
Defeat Jagganoth and take his heart to the Seat of the Overlord in Dreadscar Rift.
Rewards: Ritual of Return.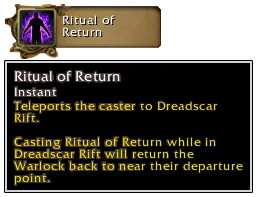 STAGE 1: The Council's Vengeance — Defeat Jagganoth in Dreadscar Rift.
Jagganoth: So… the little warlock returns. You're too late to save your friends. They will have the honor of amusing my lord, Mephistroth. He will be pleased to have another gift, and I happy to deliver you to him. Come, warlock! You will be broken!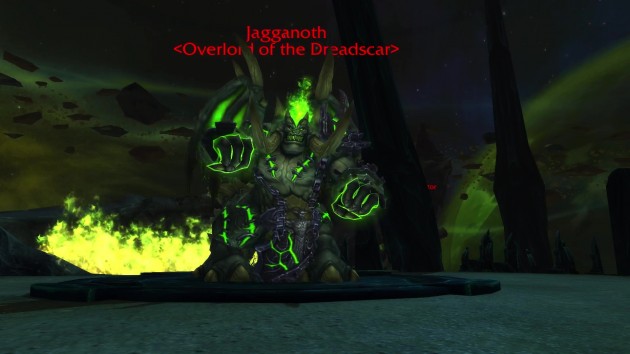 Jagganoth: What is this power? It's impossible! This… cannot be! Mephistroth will… take you…
STAGE 2: Cut Out the Heart — Collect the Heart of the Overlord.
Calydus: Jagganoth is slain! Now, take his heart. You will be overlord of the Dreadscar!
FINAL STAGE: Becoming the Overlord — Place the Heart of the Overlord above the altar in the Seat of the Overlord to take command of his armies.
Calydus: Bring the heart to the altar! This way!
Mephistoth: So, the mortal has slain one of my generals… Enjoy your victory now, warlock. You will find this war is far from over. We will meet again…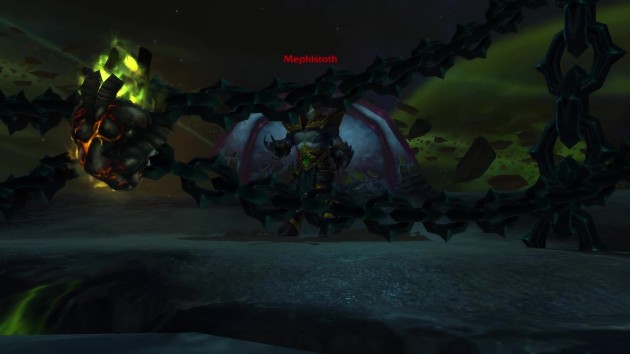 Calydus: Friend, the Dreadscar have arrived!
Bulzan (Champion of the Dreadscar): We await your command, Overlord.
Dreadscar Rift claimed: 1/1
Completion
Calydus: The cruel Jagganoth is defeated. Friend is the new Overlord of the Dreadscar! This place will be friend's new home. With the Dreadscar under your control, you can come and go as you please!
The Heart of the Dreadscar