Revil Kost: I was wrong about you, warlock. Your assistance against the Dark Riders has proven a great service to the Light. Perhaps I should not be so quick to judge. Nevertheless, you have allowed me to fill my purpose in returning these artifacts to their rightful owners. As for Ultralesh, I can think of no safer place than in your care. May it serve you well against the Legion, warlock.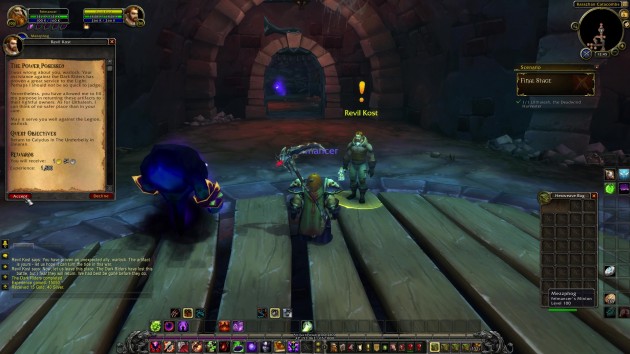 Quest Objectives
Return to Calydus in the Underbelly in Dalaran.
Completion
Calydus: Friend has the weapon? Yes, Calydus can feel its power!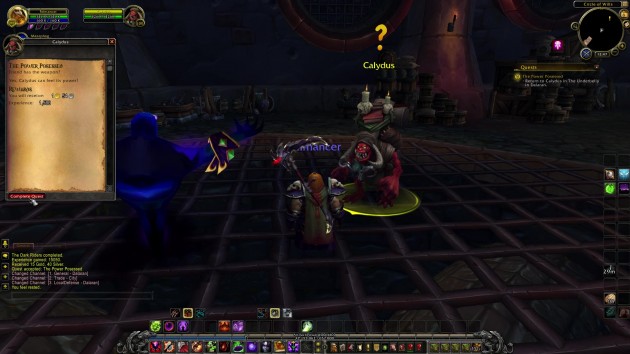 The Power Posessed