Battered Journal: As the journal writing devolves into dark ramblings in jagged writting, one entry stands out.
"Ulthalesh. The name rings in my head. I can hear it calling, but where?"
"The spirits… the very land here is tied to it. It is no wonder we would so often get lost in this place. The forces would pull the mark on my compass in every which way…"
"Perhaps if it had a stronger pull, the compass could point the way…"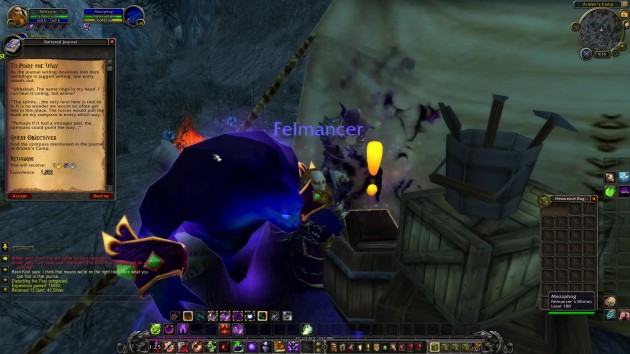 Quest Objectives
Find the compass mentioned in the journal in Ariden's Camp.
Intermission
NOTE: The compass is on the other side of the tent, on the table.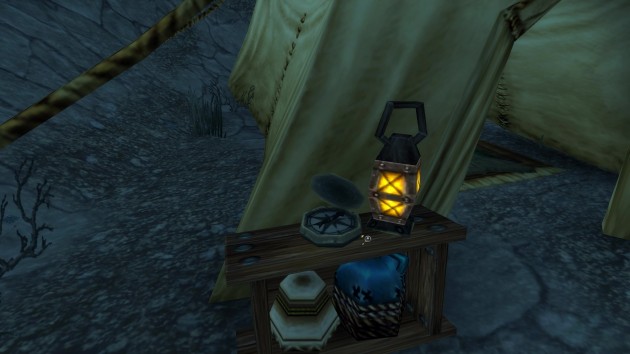 Completion
Revil Kosh: Is that the one? There definitely seems to be something wrong with this compass. It seems to be trying to point in all directions at once.
To Point the Way