Jale Rivermane: A drogbar stonecaster known as Gelmogg entered our sacred water caverns and aims to draw its power into himself. We must destroy him before he gets too powerful. He is in the upper caverns.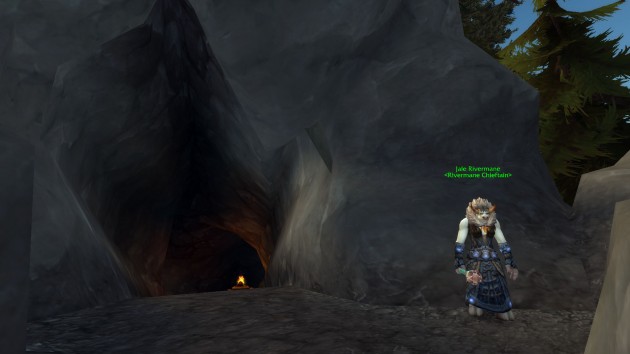 Quest Objectives
Slay Gelmogg.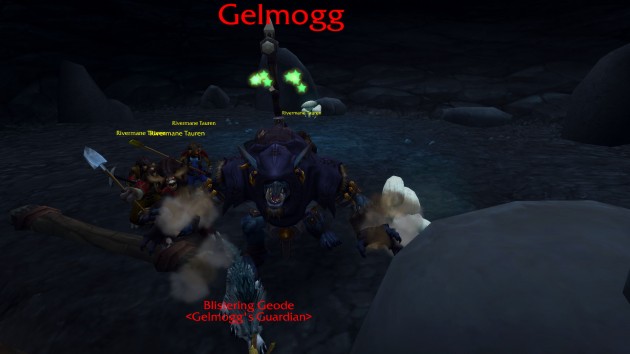 Intermission
NOTE: During the fight with Gelmogg, Dargrul shows up and petrifies the Rivermane Tauren, Gelmogg and you briefly.
Dargrul: It looks like you could use a hand, Gelmogg. I want to try something… have fun!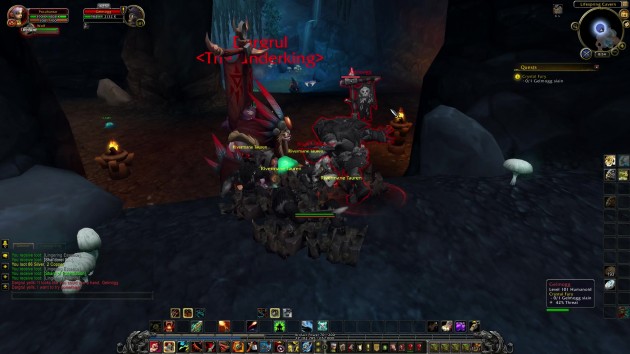 NOTE: Dargrul used the Hammer of Kaz'goroth to transform Gelmogg into a crageater.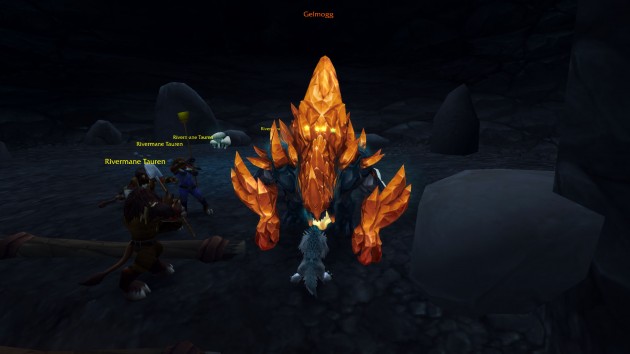 Completion
Jale Rivermane: I have never seen a drogbar transform like that. The Hammer of Khaz'goroth is indeed powerful.
Rewards:


Crystal Fury